Executive Board
The Executive Board is responsible for preparing and implementing policy and managing the university. The members of the Board are: Prof. dr Ed Brinksma and Prof. dr R.C.M.E. (Rutger) Engels (Rector Magnificus).
The Executive Board, together with the deans, wishes to put the university firmly on the map as a leading, internationally-oriented university with strong roots in Rotterdam. The members of the Executive Board are appointed by the Supervisory Board of EUR.
Prof. dr Ed Brinksma

Ed Brinksma is appointed as President of Erasmus University Rotterdam's Executive Board, commencing 1 September 2020.

As President of the Executive Board Brinksma will be responsible for general governance issues, the university's strategic policy and international affairs. In addition, he will create and maintain contact with external parties including government departments and agencies, the business community and other knowledge institutions.

Ed Brinksma was President of Hamburg University of Technology and he also served as Rector Magnificus at the University of Twente (UT) where he is still a Professor of Computer Science (Formal Methods of Embedded Systems). 

Read more about Ed Brinksma on his profile page.

Prof. dr R.C.M.E. (Rutger) Engels (Rector Magnificus)

Rutger Engels is Rector Magnificus of Erasmus University Rotterdam. His main focus is on education, research and impact, including academic staff (policy), students and research information.

Professor Engels is also Professor Developmental Psychopathology at the Erasmus School of Social and Behavioral Sciences (ESSB).

Read Engels' profile or view the side positions of the Rector Magnificus.

Secretary: 

A.M. (Ann) O'Brien MBA

Ann O'Brien is secretary of the Executive Board and director of the General Management Directorate. She is responsible for the coordination and organisation of the chain of administrative decision-making on a corporate level and advises the Executive Board on matters of strategic importance. In addition she operates as the secretary of the Supervisory Board and its committees as well as the director of the General Management Directorate.

O'Brien (1961) is of Irish descent and lives in The Netherlands since 1984. She studied Natural Sciences at the University College in Cork and acquired an MBA at the University of Durham.
After starting her career in biochemistry O'Brien worked at the VUmc, Elsevier Science and the Technical University in Delft. In Delft she was head of the department of Marketing & Communication for the Faculty of Applied Sciences and senior advisor Internationalisation and International Marketing. Before coming to Erasmus University Rotterdam in August 2016, she was deputy director, business director and member of the Board of the T.M.C. Asser Institute.
Secretariat
Marlou Deckers-Reid
Personal Assistant President
Erasmus Building, A2-07C/D
Laurèl Manden-Hendriks
Personal Assistant Rector Magnificus
Erasmus Building, A2-07C/D
Bibi van der Hijde
Personal Assistant Secretariat Executive Board / Director General Management Directorate
Erasmus Building, A2-07C/D
Press and interview requests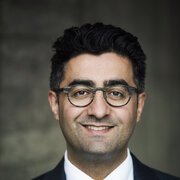 Rateb Abawi
Spokesperson
Sanders Building, 4th floor
Meral van Leeuwen
Press officer
Sanders Building, 4th floor