Ellen van Schoten (1966) is appointed as vice-president of the Executive Board of Erasmus University Rotterdam (EUR), commencing 1 January 2021. She is responsible for a portfolio which includes: Finance, Human Resources, Real Estate & Facilities and Information Technology.
"Importance and impact of education and research in our society is great. I will be very happy to use my experience and network and, together with my colleagues in the Executive Board and with the Deans, work towards realising EUR's ambitions."
Ellen van Schoten was COO of the Dutch Authority for the Financial Market (AFM) since 1 October 2017, where she was responsible for the Operational Management departments. Van Schoten has worked in the public sector for most of her career to date. Before joining the AFM, she worked for the Netherlands Court of Audit where she was Secretary General and was responsible for, among other things, the organisation and its staff.
"We need to show what we can do! Make our impact visible and collaborate with other organisations"

"Within the university we need more attention for sustainable development"

"It's adding impetus to our goal of creating a sustainable, lively campus for students and staff alike."

Background
Van Schoten is a chartered accountant and has a PhD in economics. Van Schoten received her PhD from Amsterdam VU University in 1999. Her thesis was on Control and Audit of Financial Derivatives at Non-Financial Institutions. In addition to holding this Doctorate in economics, she also holds a Postdoc in Accountancy.
Images for publication and press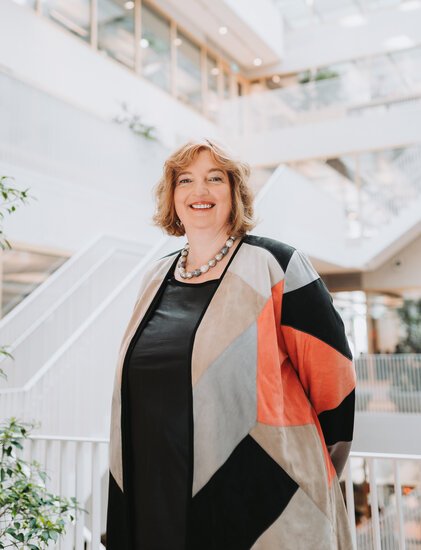 Portret foto's Ellen van Schoten