Is this the programme you're looking for?
Why are social divisions in society increasing? Are you interested in knowing how welfare policies can help to reduce social inequality? Then this master track might be the right choice for you.
Key Facts & Figures
Type

Master

Degree

MSc

Mode of study

Full-time

Instruction language

English

Duration

1 year

Study points (EC)

60

Location

Start date

September

Application Deadline (EEA)

17 June
The study programme in a nutshell
This programme trains you to become an expert in the field of social inequality and society studies. You will approach the issue of social inequality from different scientific perspectives. The theoretical pluralism of the programme provides you with essential critical, analytical and methodological skills.
Watch the study programme video
What you will learn
Each core course is composed of a series of lectures and small-scale tutorials. The lectures present the main theoretical and empirical insights about the topic of the course. In the tutorials, students learn to analyse and apply these insights by discussing and presenting various assignments in small groups.
Is this the right programme for you?
This programme offers:
A unique interdisciplinary perspective on social inequalities
Insights into the causes and consequences of social inequality, while also shedding light on ways in which social policies can reduce social inequalities.
Renown, active and engaged professors with extensive expertise
Small-scale interactive tutorials to help develop in-depth insights and analytical skills
An expansion of your professional network with participants from over multiple countries
An international MSc from a top 100 university.
Want to know more? Meet us here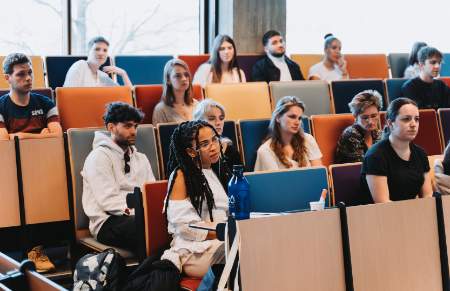 Career opportunities after graduation
Graduates of this master track can pursue careers in the government sector, journalism, public administration or at NGOs. 
What do our students think?