De boosheid van Eilana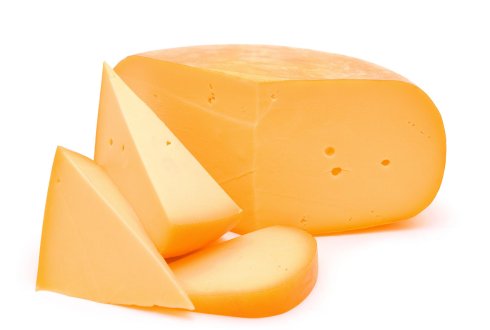 In haar omschrijving van de Nederlandse volksaard noemde Maxíma dat ene koekje bij de koffie en de open gordijnen, maar ze zei ook dat wij warmte en gastvrijheid hebben. Na het bekijken van deze constatering vroeg ik de cursisten de positieve en de minder fijne kanten van de niet-bestaande Nederlander in eigen woorden weer te geven. Het karige, droge biscuitje en de pervers openstaande gordijnen werden genoemd en ook de vrijheid om je eigen kaas te kunnen kopen, want de keuze in kaas is hier enorm. Kaas? Had ik iets gemist? Jazeker, zeiden ze, er is hier kaasvrijheid. Warmte en kaasvrijheid.
Maxíma, boegbeeld van de monarchie, klaproos op een kale akker, voorbeeld van perfecte inburgering. Haar Nederlands is foutloos met een schattig Spaans accent waardoor gastvrijheid verandert in kaasvrijheid en dat vinden we glimlachend charmant maar voor een minder prominente nieuwkomer ligt dat anders.
Hoe anders dat is, merkte Eilana toen haar buurvrouw haar wees op haar taalbeheersing en Maxíma als voorbeeld koos en hoe het, met een beetje meer inspanning, ook bij haar kan lukken. Eilana, gevluchte advocate uit Teheran, voelde zich diep gekwetst maar zweeg uit respect voor de buurvrouw. De koningin als norm, je moet maar durven.
De Nederlandse volksaard laat zich niet kenmerken door een zuinig mariakaakje of gluren door open gordijnen, maar door keiharde directheid. Eilana zweeg maar ze zou zo graag willen vragen of de buurvrouw beseft hoe moeilijk het is om een nieuwe taal te leren en hoe het zou zijn als zij in twee maanden Perzisch zou moeten leren want wat ik nu kan, moet ze zelf maar eens proberen, maar ze zei het niet omdat ze schrok van de botheid die de koningin wijselijk achterwege hield.
In lesboeken voor nieuwkomers wordt gevraagd wat je opviel toen je voor het eerst in Nederland kwam en na het slechte weer wordt fietsen vaak genoemd. Het vele fietsen viel Eilana ook op maar dan vanuit een ander perspectief, ze zag vrouwen fietsen en dat is in haar land door een fatwa verboden. Ze zag geen fietsen maar vrijheid. Vrijheid voor vrouwen.
Ligt de norm bij taalbeheersing? Op radio 1 luisterde ik een tijdje geleden naar een interview met voormalig bokser Husnu Kocabas.
"Husnu, jij bent zelf ook half Turk," begon de presentatrice.
"Turks", corrigeerde Husnu. Er volgde een voor de radio dodelijke stilte.
"Eh….dat bedoel ik," zei de vrouw (Een linkse directe en au, dat deed pijn).
Ligt de norm soms bij inburgering volgens Wilders? Moujad uit Iran vertelde mij zuchtend dat hij eindelijk een woning had gekregen, in de Rotterdamse wijk Delfshaven. Mooi man, zei ik en schudde zijn slappe hand, eindelijk weg uit het AZC en een eigen huis midden in de stad, maar hij keek somber en schudde zijn hoofd. "Er wonen wel heel veel Marokkanen en Turken."
De buitenlander bestaat niet, net zomin als De Nederlander. Een Argentijnse koningin heeft een ander idee over ons dan een Iraanse vluchtelinge die tranen in haar ogen kreeg bij fietsende vrouwen. Wij vinden dat iedereen zich moet aanpassen maar vergeten te zeggen waaraan. Wat is de norm? Zie hoe anderen tegen onze verworvenheden aankijken, daar zouden we op zijn minst naar moeten luisteren. Wij zijn niet de norm, menselijkheid zou de norm moeten zijn (en minimaal tien stroopwafels bij de koffie en een kilo kaas naar keuze).
Piethein Burmanje (1961) studeerde Geschiedenis in Amsterdam en volgde de lerarenopleiding in Leiden en Utrecht (NT2). Hij werkte als journalistiek medewerker voor NRC-Handelsblad in Brussel en Rotterdam, als publieksvoorlichter voor het Rijksmuseum en als docent NT2 voor Vluchtelingenwerk Nederland. Hij is coauteur van Kleine Mannetjes. Van Alexander de Grote tot Nicolas Sarkozy (Contact, 2012). Sinds 2017 werkt hij als docent NT2 voor het Language &Training Centre van de Erasmus Universiteit Rotterdam.