De tand van Nawid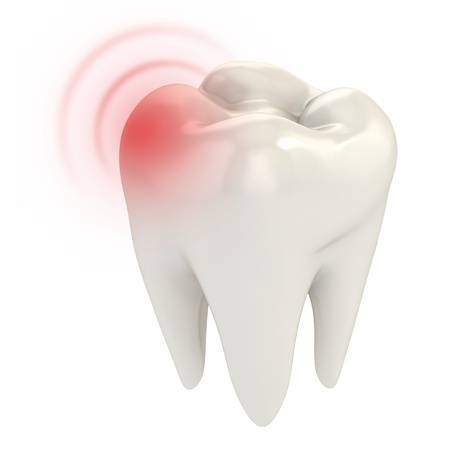 Iedereen begrijpt wat je bedoelt en jij voegt iets toe aan onze taal en daar mag je best trots op zijn.
Mijn zoontje was een jaar of drie toen hij zich met één hand aan mijn broekspijp vasthield en een gesprek met mij begon terwijl ik de afwas deed. In zijn hemdje praatte hij over de belangrijke kwesties in zijn leven en keek naar boven waar de borden en het bestek klotsten in het sop. Het kon het geluid van het water zijn of de roep van de natuur maar al pratend voelde ik iets warms rond mijn linkerkuit. Ik keek naar beneden in de verbaasde ogen van mijn zoon die vervolgens ook naar de plek op mijn broek keek en toen naar zijn druppelende plassertje. "Stoute piemel", zei hij bestraffend en keek mij weer vriendelijk aan. Voor hem leek het logisch dat zijn piemel een eigen leven leidde.
Hier moest ik aan denken toen Nawid mij vertelde waarom hij de vorige les afwezig was. "Ik was bij de tandarts,"  zei hij. Dat kan, dacht ik, jij liever dan ik maar hij was nog niet klaar. "Mijn tand voelde pijn, zeg ik dat goed?"
Grammaticaal had hij volkomen gelijk, maar kan een tand pijn voelen? Natuurlijk niet, zegt de tandarts maar dat zegt sportvisser ook als er een spartelende vis aan zijn hengel hangt. Mijn knie jeukt, mijn maag borrelt, mijn oren suizen, mijn piemel plast, mijn tand voelt pijn. Ik vind het logisch. Los van de logica en terug naar de taal vond ik de uitleg van Nawid heel poëtisch, het begin of het eind van een pijnlijke ervaring en een verrijking van zijn gevoel.
Ondertussen keek Nawid me vragend aan, hij wachtte op mijn antwoord. Had hij het goed gezegd? Ik zei dat zijn antwoord perfect was, hartstikke goed, niks meer aan doen en gebruik het overal waar je komt maar dat wij zeggen dat tanden pijn doen en niets voelen. Ik zei hem ook dat regels buigbaar zijn en het taalgevoel, de beleving, minstens zo belangrijk is. Precies op dat moment verlies ik Nawid. Hij keek verbaasd en schudde zijn hoofd. Ik was toch zijn docent, zijn Weetalles. Als wetenschapper in Kabul had hij nog nooit van buigbare regels gehoord. Hoogopgeleide studenten zoals hij willen weten wat de exacte, tot in detail gemillimeterde regels zijn en waarom dat zo is met als overtreffende trap waarom niet zoals in het Engels, de taal der talen, lingua franca van de wetenschap waarbij het Nederlands verbleekt tot Neandertaal.
Gevoel mijn vriend, taalgevoel, brengt jou in dit land verder. Ik leer je de regels maar jij past ze toe net als jouw buurman, de pakketjesbezorger, de politieagent en de conducteur in de tram. Luister hoe ze de taal gebruiken. Als mijn zoontje denkt dat zijn piemel naar hem moet luisteren, aai ik hem over zijn bol omdat hij heeft nagedacht hoe zijn wereld in elkaar steekt. Als jij zegt dat jouw tand pijn voelt, is dat de ziel van jouw taalvaardigheid waaruit de mooiste dingen ontstaan, ook jij dacht na over taal en hoe haar te omarmen. Je kneedt, je kauwt en je slikt haar, de lastige letters, de vreemde klanken, de rare regels en dan kom je uiteindelijk tot zoiets moois als mijn tand voelde pijn, je past de regels van de grammatica toe op de logica van jouw leven. Iedereen begrijpt wat je bedoelt en jij voegt iets toe aan onze taal en daar mag je best trots op zijn. Nawid glimlachte onzeker en maakte een soort buiginkje. 
Piethein Burmanje (1961) studeerde Geschiedenis in Amsterdam en volgde de lerarenopleiding in Leiden en Utrecht (NT2). Hij werkte als journalistiek medewerker voor NRC-Handelsblad in Brussel en Rotterdam, als publieksvoorlichter voor het Rijksmuseum en als docent NT2 voor Vluchtelingenwerk Nederland. Hij is coauteur van Kleine Mannetjes. Van Alexander de Grote tot Nicolas Sarkozy (Contact, 2012). Sinds 2017 werkt hij als docent NT2 voor het Language &Training Centre van de Erasmus Universiteit Rotterdam.