De wijsheid van Murat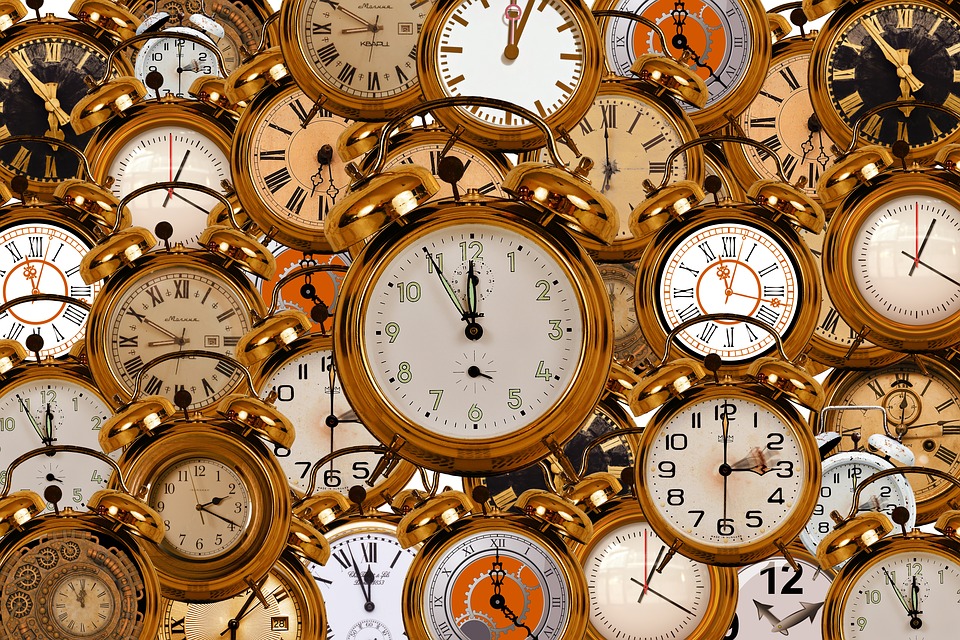 Gisteren kreeg ik een mailbericht van een student met de prachtige zin: 'De tijd paste niet op mij.'  Murat, de ontwerper van dit kunstwerk, is een Oeigoer uit Oost-Turkestan. Ik kan u een heleboel over hem vertellen maar dat doe ik nu niet behalve dat zijn familie en een groot deel van zijn volk werd en wordt gemarteld en vermoord in het westen van China. Met 'de tijd paste niet op mij' verontschuldigde hij zich voor het feit dat hij geen tijd had om naar de les te komen omdat hij ging demonstreren bij de Chinese ambassade in Den Haag. Dat doet hij vaker en soms krijg ik tijdens de les een sms'je met de mededeling dat hij is gearresteerd en daarom iets later komt of misschien helemaal niet zal verschijnen, met excuses voor zijn afwezigheid.
'De tijd paste niet op mij'. Wie dit schrijft, beseft dat tijd niet te manipuleren is, het is groter dan jezelf. Je kunt eerder van huis vertrekken, een kortere route nemen, rimpelcrème gebruiken of last minute boeken maar dat heeft geen effect op tijd. Met dank aan de denkers van de Renaissance, het humanisme en de Verlichting hebben we God in de coulissen geplaatst en de wetenschap omarmd als de menselijke uitleg van ons bestaan. Wij zijn het middelpunt geworden en als wij geen tijd hebben dan is dat jammer voor de tijd maar het komt ons nu even niet zo goed uit, we kunnen de conducteur vragen hoe lang de reis duurt of de dokter vragen hoeveel tijd we nog hebben tot de dood erop volgt maar in alles wanen wij ons de norm. Ik heb nog drie maanden te leven betekent eigenlijk dat de tijd jou nog drie maanden geeft.
Grammaticaal zou je met een beetje inleving kunnen zeggen dat 'de tijd past niet op mij' een passieve zin is. Het gaat er niet om wie iets doet, maar wat er gedaan wordt. Daar ligt misschien wel het verschil in denken tussen het westen en het oosten. Laten we voor deze gelegenheid God even uit de coulissen halen. Als we in doodsnood verkeren, wanhopig zijn of een plechtige eed zweren, roepen wij zonder terughoudendheid de allerhoogste aan om ons bij te staan. Wij willen dat hij ons helpt. Als moslim heb je helemaal niks te willen maar moet je simpelweg afwachten of je geholpen wordt, 'Insh allah' is het prachtige antwoord op alle vragen: als God het wil. Net als de tijd is het buiten jouw macht er iets aan te veranderen.
Deze uitdrukking gebruik ik soms in de les, bijvoorbeeld op de vraag of ze een examen gaan halen en dan wordt er gelachen en geknikt, het is een feest van herkenning en verwondering dat ik een Arabisch woord ken. Zo moeilijk is het niet, ik heb een Arabisch woordenboek en het handige Arabisch voor dummies. Ik maak soms de afspraak dat ik per les drie Arabische woorden leer, op voorwaarde dat zij foutloos drie onregelmatige werkwoorden uit hun hoofd kunnen vervoegen. Mijn Arabische uitspraak is vaak aanleiding voor hilariteit en betekent meestal iets anders dan ik had geleerd maar het belangrijkste is dat ik op dat moment mijn leerdoel heb bereikt want hun onregelmatige werkwoorden gaan veel beter, bovendien is de afstand tussen docent en student kleiner geworden en ook dat is winst. Wat mij wel aan het denken zette, is mijn beperking een correcte zin in het Arabisch uit te spreken terwijl ik wel verwacht dat zij dat in het Nederlands doen.
Nieuw bericht van Murat: 'Mijn geluk is aan het huilen, kan niet komen.' Huilt hij nu van geluk of lacht het geluk hem niet toe? Ik houd van hem, hij laat mij denken en dankzij hem begrijp ik de wereld beter, gelukkig is hij niet de enige want ik weet mij omringd door wijsneuzen.
Piethein Burmanje (1961) studeerde Geschiedenis in Amsterdam en volgde de lerarenopleiding in Leiden en Utrecht (NT2). Hij werkte als journalistiek medewerker voor NRC-Handelsblad in Brussel en Rotterdam, als publieksvoorlichter voor het Rijksmuseum en als docent NT2 voor Vluchtelingenwerk Nederland. Hij is coauteur van Kleine Mannetjes. Van Alexander de Grote tot Nicolas Sarkozy (Contact, 2012). Sinds 2017 werkt hij als docent NT2 voor het Language &Training Centre van de Erasmus Universiteit Rotterdam.