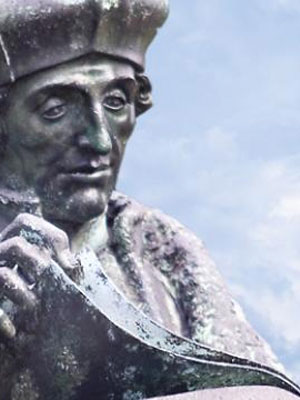 (external) researcher
Erasmus School of Health Policy & Management
Health Services Management & Organisation (HSMO)
Location

Burg. Oudlaan 50, Rotterdam

Telephone

31||31||

Email
‹

Back to overview
Profile
Christina Schiavoni is an agrarian and food movement activist. She completed her MA at ISS, with Major in Agrarian and Environmental Studies in December 2013, with an Academic Distinction (Cum Laude). Her Research Paper (RP) on food sovereignty garnered one of the Best Research RP Awards.
She completed her BS from Cornell University (Cum Laude), and completed a post-graduate diploma programme in Harvard University. She was, for many years, a programme officer at the New York City-based non-governmental organization WhyHunger.
She has published in major academic journals, including Monthly Review and Journal of Peasant Studies on food politics and food movements. She is co-guest editing a special issue of the journalGlobalizations on 'food sovereignty' scheduled for release in 2015.
She is currently completing a major evaluation of the civil society mechanism (CSM) of FAO Committee for Food Security and Nutrition (CFS) together with food movement activist and Practical Action's Patrick Mulvaney.
She is also completing a research report on the impact of large-scale land acquisition on food security and the 'right to food' in Tanzania, together with another PER incoming PhD researcher, Hannah Twomey.  This is part of a large consortium project on the 'right to food' funded by the European Commission in which the Agrarian, Food and Environment (AFES) group at ISS is a key consortium partner; the project is anchored by Henrich Boell Foundation.
Title

Thesis HCM

Year

2020

Year level

master

Title

Thesis HCM

Year

2020

Year level

master - jaar 2

(external) researcher

University

Erasmus University Rotterdam

School

Erasmus School of Health Policy & Management

Department

Health Services Management & Organisation (HSMO)

Country

The Netherlands

Telephone

31||31||
Address
Visiting address
Burg. Oudlaan 50
3062 PA Rotterdam
Postal address
Postbus 1738
3000 DR Rotterdam