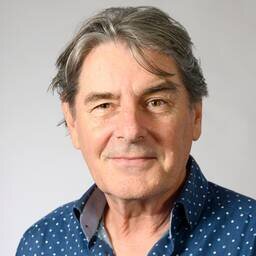 Associate professor
International Institute of Social Studies
Academic staff unit
Location

Kortenaerkade 12, 's - Gravenhage

Room

I3-17

Email
‹

Back to overview
Profile
Kees Biekart is Associate Professor in Political Sociology at the International Institute of Social Studies of Erasmus University Rotterdam.
His area of expertise is in NGOs, social movements, civil society, and foreign aid, in particular in relation to Latin America. He also works on participatory research methods and action research techniques. Before coming to ISS he worked as a research co-ordinator with the Transnational Institute (TNI) in Amsterdam, and as a Lecturer at Leiden University.
He obtained his MA in International Relations (1989) and his PhD in Political Science (1999), both with distinction (cum laude) at the University of Amsterdam. He has served as the President of the Netherlands Association for Latin American and Caribbean Studies (NALACS) and is a Board Member of the Transnational Institute (TNI).
He has co-ordinated the Knowledge Programme on Civil Society Building with Hivos, and is currently leading the Civic Driven Change Think Tank together with professor Alan Fowler. In addition, he is a co-editor of the ISS journal Development and Change.
Otieno Ong'ayo & Kees Biekart (2018) - CDC and African diaspora communities in The Hague - 13th International Society for Third Sector Research (ISTR) conference
Sylvia Bergh & Kees Biekart (2015) - Can (Evaluation) Consultants be Civic Innovators? Exploring the Shift from Auditors to Allies - Conference on Monitoring and Evaluation for Responsible Innovation, at Wageningen University
Alan Fowler & Kees Biekart (2014) - Navigating Polycentric Governance: A View from the Middle - 14th EADI General Conference - Responsible Development in a Polycentric World
Kees Biekart (2014) - Ocupando espacios urbanos para la transformacion social - 3er Seminario Internacional sobre Desafios de Desarrollo
Kees Biekart & Alan Fowler (2014) - Civic Energy as a Trigger for Collective Citizens' Action - Citizenship 3.0 Seminar Series: Citizenship and Cooperation – Trend or Hype?

Kees Biekart (2013) - Development and Change (Journal)
Kees Biekart (2013) - DevISSues (Journal)
A Bayat & Kees Biekart (2009) - Development and Change (Journal)
Mansoob Murshed & Kees Biekart (2005) - European Journal of Development Research (Journal)
Kees Biekart, C Manguiy, A Mold & Mansoob Murshed (2005) - European Journal of Development Research (Journal)