Erasmus Verbindt
The university-wide student initiative Erasmus Verbindt (Dutch for 'Erasmus Connects') explores, strengthens and intensifies the relationship between the Erasmus University Rotterdam (EUR) and the city of Rotterdam. With this initiative, EUR-students want to actively contribute to the translation of academic insights into societal improvement.
How can we ensure that challenges, knowledge and information from the city and its region continue to find their way to our university? And how do we ensure that academic insights reach those very places in the city where they can generate a positive impact? That is the core of Erasmus Verbindt (EV) and the main focus of our interdisciplinary student teams. At the university, EV is linked to various research and education initiatives, study associations, and a number of related projects that are part of the university's Strategy 2020-2024 agenda. In the city we closely collaborate with our societal partners, such as the municipality of Rotterdam (Gemeente Rotterdam) and the regional broadcasting agency (Omroep Rijnmond).
Erasmus Verbindt operates on the basis of a network and connection method through which we, as a student community, aspire to build bridges between the university and the city in a smart and meaningful way. We do this in three closely intertwined tracks that allow us to explore, strengthen and intensify the relationship between the university and the city of Rotterdam.
These three tracks each center around a specific domain: Metropolitan Challenges, Social Inequality, Sustainability, and Health. Within these domains, EUR-students will search for meaningful connections between socially engaged scholars at the EUR and Rotterdam's many diverse inhabitants, initiatives and organisations that are committed to a better, fairer, greener and healthier Rotterdam. 
In doing so, we aim to inspire, support and learn from each other. As such, we strive towards building future-proof networks, in which the academic community of the EUR is closely intertwined with the city of Rotterdam, so that we may grow collectively to face the many challenges that lie ahead together.
"Our university is part of Rotterdam. By working together and making new connections, we can come up with innovative solutions to the big societal challenges ahead of us. As a university-wide student initiative, Erasmus Verbindt fits in well with the strategy of our university. I am pleased that our students are participating and are rolling up their sleeves with this initiative in order to explore, strengthen and intensify the relationship with our city. In this way, we work together as a community to create a positive social 
impact." - Prof. Dr. Rutger Engels (until 1 January 2021 Rector Magnificus)
At Erasmus Verbindt we firmly believe that advanced students - from all faculties - have acquired enough knowledge, insight and skill to broadly understand the challenges that contemporary society faces. This ability to orientate provides the foundation for the search for meaningful connections between the university and the city. The interdisciplinary approach taken by our teams, mirrors the complexities that characterize today's rapidly evolving societal challenges.

We consider students to inhabit a unique position, granting them the potential to play an important role in strengthening connections between academia and society. Students take on an active position in the scientific and academic community, where they closely engage with scholars and academics. Simultaneously, many students also actively participate in the daily realities of Rotterdam as a city where they work, study, and live. These circumstances allow students to continuously navigate the complex territories between the university and the city. The student community of the EUR in all its diversity is exceptionally rich in terms of organisational capacity, networks and brainpower. By mapping and merging these factors intelligently, Erasmus Verbindt aims to make valuable contributions to the university and to the city of Rotterdam.
In practice
Erasmus Verbindt works in three steps, which we refer to as 'tracks', which together make up the main body of EV. The first step is to explore the existing relationships between the university and the city, in a podcast series produced in collaboration with regional broadcasting agency Omroep Rijnmond – called Stadswandelingen (Dutch for 'City strolls').
In step two, Erasmus Verbindt will actively search for new connections between academia and stakeholders in the city. Under the title of 'Erasmus in dialogue with...', four interdisciplinary teams of students will explore new meaningful ways of exchanging knowledge and perspectives in a series of gatherings, meetings and events.
In the third and final step, we will focus on establishing concrete collaborations and sustainable partnerships, converging the knowledge and insight of students and academics with the practical skills and experience of societal stakeholders. In this track, titled 'Joint Forces', societal challenges are interwoven with educational programmes at the EUR.
'City strolls' (Stadswandelingen) is a podcast series that explores the relationship between Rotterdam and its university. While strolling through the city, we will initiate and record conversations with involved city inhabitants, stakeholders, and EUR-academics, exploring urgent and interesting urban questions from different perspectives.

An important goal for the podcast is bringing to light the contemporary challenges facing Rotterdam in a widely accessible format. At the same time, the series will function as a portrait of the countless ways in which the university and the city of Rotterdam are already intertwined.

'Erasmus in dialogue with…' (Erasmus in gesprek met) is a series of meetings and events that strengthen the relationship between the city and the university by creating new connections. Within the EV-domains – Sustainability, Metropolitan Challenges, Social Inequality and Health – four interdisciplinary teams of students work asconnectorsbased on a method that consists of three components:
 

Based on their own background and expertise, the students primarily contribute to the (network) analysis of complex Rotterdam problems, building on the knowledge and experience of our academic and urban partners. They map out what these problems entail, where they are located, and who is associated with them. Which institutions, organisations, individuals etc. are committed to a greener, better, fairer and healthier Rotterdam? And who would benefit from being assisted by students and academics from the university?


 
​​​

In a parallel process, the teams map out socially relevant EUR research. Which EUR scientists do valuable research within the given context? Who would be willing and able to enter into a conversation in the city? And who would benefit from coming into contact with those who, in practical terms, are closely linked to their research area?


 
The last step is for the students to organise meaningful meetings between these two worlds. During these 'events', the main focus will be on exchanging contiguous and mutually reinforcing perspectives on specific issues. These encounters have multiple functions. Scientists will gain knowledge, inspiration, and information from the interactions with the daily reality within their research field. Simultaneously, the relevance of academic research and knowledge increases when it is put into practice. Our interlocutors and stakeholders in the city benefit as well by gaining valuable insights that can be used in the daily struggles with complex challenges. Also, the students who act as facilitators and organizers will gain valuable experiences whilst contributing to a better city. Ultimately, the meetings form the basis for more resilient networks. This will ensure that we are able to find

each other when needed

. Because together we are stronger and together we are smarter.

In 'Joint Forces' (Gebundelde krachten) we focus on taking the next step: developing concrete collaborations and sustainable partnerships with the aim to strengthen and intensify the relationship between the EUR and the city of Rotterdam. In this track, students commit themselves – under the guidance of EUR academics – to partners in the city with whom they will face complex challenges as part of their academic education. At the university this will be implemented by means of internships, impact driven courses and graduation projects. In the city, this will take the form of local research projects and written policy advice. In this way, students will learn to take social responsibility during their studies. They will learn to look beyond their disciplinary and academic boundaries and to act responsibly in the complex social reality in which they will be active as alumni.
"Erasmus University wants to build bridges. Erasmus Connects puts this ambition into practice by seeking connections between university and city, but also between campuses, faculties and disciplines." – Prof. Dr. Hub Zwart (Dean Erasmus School of Philosophy).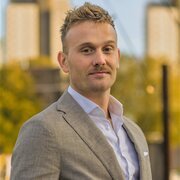 Max Wagenaar
Director
Schiekade 189 - unit 5.09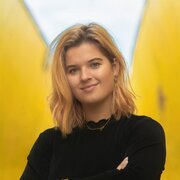 Emma Peters
Secretary & Treasurer
Schiekade 189 - unit 5.09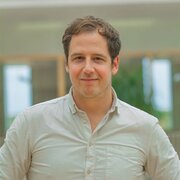 Eddie Adelmund
Operations manager
Schiekade 189 - unit 5.09