Is this the programme you're looking for?
Discover the field of International and European Union Law. Explore the processes and consequences of increased economic integration, which are ongoing within the European Union and internationally.
Key Facts & Figures
Type

Master

Degree

LLM

Mode of study

Full-time

Instruction language

English

Duration

1 year

Study points (EC)

60

Location

Start date

September

Application Deadline (EEA)

1 August
The study programme in a nutshell
Do you want ...
A small-class study that focusses on processes of economic integration and its impact on the rule of law, democracy and European human rights from an International and European legal perspective?
To develop exceptional legal advisory and cross-cultural communication skills that provide an ideal start for an international career?
Education by international staff members who are also active in legal practice?
Then this LL.M programme is perfect for you!
Watch the study programme video
Want to know more? Meet us here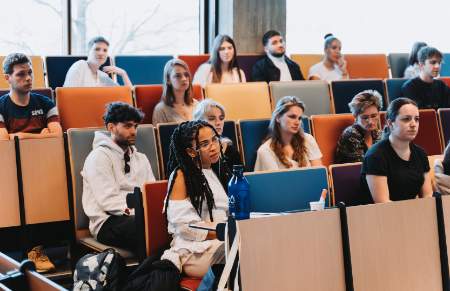 Career opportunities after graduation
As a graduate, you will have the skills to critically and constructively analyse contemporary issues in international and European Law.