Is this the programme you're looking for?
The MScBA Business Analytics & Management study teaches you to understand, solve and communicate operational, tactical and strategic challenges from data in organisations.
Key Facts & Figures
Type

Master

Degree

MSc

Mode of study

Full-time

Instruction language

English

Duration

1 year

Study points (EC)

60

Location

Start date

September

Application Deadline (EEA)

15 May or earlier
The study programme in a nutshell
Complex data challenges in companies need advanced analytics, the results can be extremely valuable for business. You learn through hands-on workshops and in-depth training to detect patterns and trends. You will find the causal relationships when you tackle real-life business problems in the business world.
Want to know more? Meet us here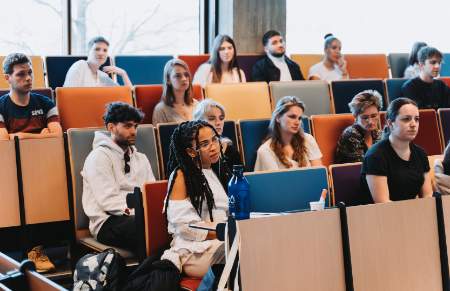 Career opportunities after graduation
Graduates of this programme will have strategic business and management skills who can create business benefits using advanced analytics.