Is this the programme you're looking for?
Digitalisation, Surveillance & Societies is one of the five master Media Studies specialisations. Across cultures, professionals are facing questions about surveillance, privacy, and digital security. These are also related to more daunting inquiries about ethics and norms through digital media. This master specialisation trains you to become an expert in the field of digitalisation and surveillance.
Key Facts & Figures
Type

Master

Degree

MA

Mode of study

Full-time

Instruction language

English

Duration

1 year

Study points (EC)

60

Location

Start date

September

Application Deadline (EEA)

15 May
The study programme in a nutshell
Are you interested in the social, cultural and ethical consequences of new and established technologies, the way that our use of terms like 'privacy' and 'security' actually shape people's lives, as well as the interplay between technology shaping the social world, and social actors shaping technology? Then this is the master specialisation for you.
Watch the study programme video
Want to know more? Meet us here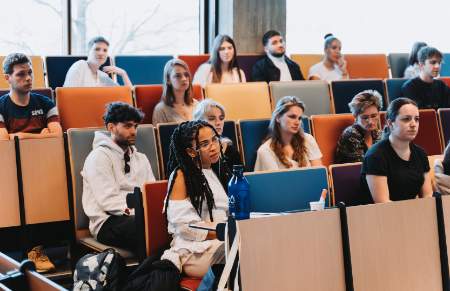 Career opportunities after graduation
Digitalisation, Surveillance & Societies graduates are widely employable professionals with excellent career opportunities. At the forefront of social and technological change, they produce digital strategy as advisors and advocates. In addition, graduates will gain expertise well suited to research positions at tech companies, NGO's, universities, and consultancies as well as public and private think tanks.
What do our students think?