Is this the programme you're looking for?
The programme allows you to have a positive impact at work by learning how market structure and organisational policies affect organisational performance.
Key Facts & Figures
Type

Master

Degree

MSc

Mode of study

Full-time

Instruction language

English

Duration

1 year

Study points (EC)

60

Location

Start date

September

Application Deadline (EEA)

1 May
The study programme in a nutshell
This programme is ideal when you seek to gain insight into what drives human behaviour at work and how decisions affect organisational performance. Erasmus School of Economics is unique in harbouring a large group of active researchers in the field of Organisational Economics, who are dedicated to combine excellent research with lecturing skills that inspire and enthuse. This makes Erasmus School of Economics the place to be in Europe for studying a programme in this field.
Want to know more? Meet us here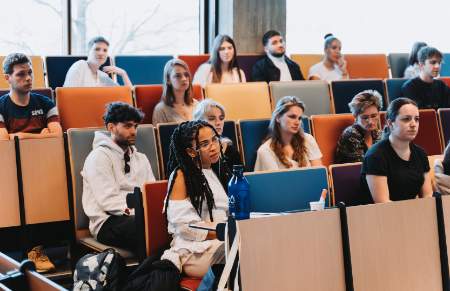 Career opportunities after graduation
This gives you the skills required to provide sound advice to other organisations or actively shape and improve the structure and functioning of your organisation from a managerial position.