Is this the programme you're looking for?
This master track emphasises organisational psychology and the role of emotions in modern organisations. Furthermore, new methods in personnel selection are examined in this master.
Key Facts & Figures
Type

Master

Degree

MSc

Mode of study

Full-time

Instruction language

Dutch and English

Duration

1 year

Study points (EC)

60

Location

Start date

September

Application Deadline (EEA)

3 april
The study programme in a nutshell
This track is designed for anyone with a special interest in the psychology of organisations, labour and personnel. We teach you how to select the best people; how individuals perform in teams; and how you can foster work engagement in employees. We offer you one of the best master programmes in Psychology in the Netherlands.
Watch the study programme video
What you will learn
The Psychology curriculum consists of a series of modules or courses. Every course covers one specific psychological theme. All of the activities that you will undertake during this course, i.e. lectures, tutorials, practical meetings and assignments, are related to this theme.
Is this the right programme for you?
This is an intensive programme which emphasises psychology as it is practised. 
You will work in small groups to solve problems you can encounter in the field (i.e. problem-based learning approach);
This programme offers an excellent preparation for a career in education, business or research.
Want to know more? Meet us here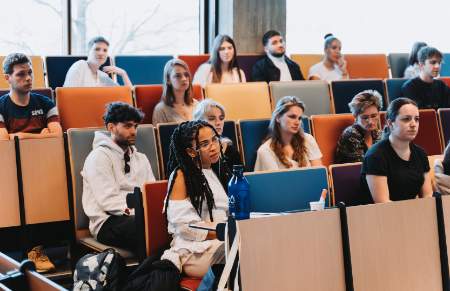 Career opportunities after graduation
The master track in Work- and Organisational Psychology will prepare you for a function in business, consultancy, training or research.