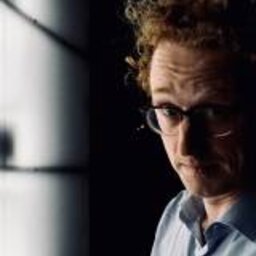 Assistant professor
Erasmus School of Health Policy & Management
Health Care Governance (HCG)
Location

Burg. Oudlaan 50, Rotterdam

Email
‹

Back to overview
Profile
I am trained as a sociologist at the University of Amsterdam. In 2016 I successfully defended my PhD thesis on the interactions between the governance of uncertain health risks and citizens' experiences of these risks at that same university. During these studies I was intrigued by sociological work on risk, medical sociology and health policy, and qualitative methods such as ethnography and discourse analysis. At the end of my PhD I worked as a postdoc at the Athena Institute at VU Amsterdam where my interest in patient and client participation was strengthened, in particular by engaging in research with patients themselves.
My start in 2016 as assistant professor at the Healthcare Governance department of the Erasmus School of Health Policy & Management at the Erasmus University Rotterdam allowed me to further develop my interests in the sociology of risk and uncertainty, and in patient and client participation research. Next to teaching in our Healthcare Management master program, I engaged in different research projects with the Dutch Health and Youth Care Inspectorate (IGJ) on patient and client participation in healthcare supervision. I very much value this close connection between academic research and practice, and I examined amongst other how and in what way patients' experiential knowledge works in regulatory practices in elderly care and mental healthcare. How concepts of risk play out in regulatory practice is the question one of the PhD students (Mireille Kroekenstoel) I supervise is currently working on. In 2018 I became coordinator of our Academic Collaboration with the Dutch National Healthcare Institute (ZIN). In this collaboration I am able to develop similar questions on risk, uncertainty and participation but now in relation to issues of healthcare quality and valuation through supervising PhD students (Jolien van de Sande, Renee Michels).
Currently my own empirical research focuses on healthcare during the COVID-19 pandemic. Right at the start of the pandemic we were able to acquire funding from NWO to closely follow the healthcare governance of the pandemic in the Netherlands by engaging in (digital) organizational ethnography. Before the summer of 2020 we did fieldwork on the level of one university hospital, afterwards we moved this research, through acquiring funds from ZonMW, to focus on the regional and national level in the Netherlands. Our aim is to keep following, and reflecting with key-actors in, the healthcare governance of the pandemic until October 2022.
(last update: April 2021)
Research Network 22, European Sociological Associa

Start date approval

September 2015

End date approval

December 2022

Place

PARIJS
News regarding dr. (Bert) MB de Graaff