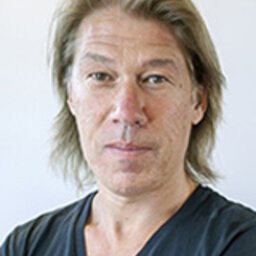 Full Professor
Erasmus School of Social and Behavioural Sciences
Department of Psychology, Education & Child Studies/Educational and Developmental Psychology
Location

Burg. Oudlaan 50, Rotterdam

Room

T16-16

Telephone

0104082705

Email
‹

Back to overview
Profile
Fred Paas is Professor and chair of the research group Educational and Developmental Psychology at the Department of Psychology, Education and Child Studies of Erasmus University Rotterdam in the Netherlands. He is also a Professorial Fellow at the School of Education/Early Start of the University of Wollongong in Australia. 
He has been using the theoretical frameworkof cognitive load theory to investigate the instructional control of cognitive load in the training of complex cognitive tasks. His recent research interests include the role of the physical environment in cognition and learning (see article), evolutionary approaches to cognitive load and learning (see article), and the effects of physical activities (e.g., gestures and exercise) on cognition and learning (see news item). 
In 2016 he was recognised as the world's most productive author in the five best journals in the field of educational psychology for the period 2009-2014 (see article). He is editor-in-chief of the journal Educational Psychology Review. In addition, he is part of  the editorial board of several other renowned journals, such as the Journal of Educational Psychology. He is a Fellow of the American Educational Research Association. 
The practical impact of his research is evidenced by his public lectures (see example), and his role as an advisor for companies, such as Tinqwise. 
Keywords:
EN: Learning, cognition, cognitive load, physical learning environment, mental effort, physical activity, fitness
NL: Leren, cognitie, cognitieve belasting, fysieke leeromgeving, mentale inspanning, fysieke activiteit, fitheid
J. Sweller, J.J.G. Van Merrienboer & F. Paas (2019). Cognitive Architecture and Instructional Design: 20 Years Later. Educational Psychology Review, 31, 261-292. doi: 10.1007/s10648-019-09465-5
W.T.J.L. Pouw, G.J. Rop, B.B. de Koning & F. Paas (2019). The cognitive basis for the split-attention effect. Journal of Experimental Psychology-General, 148, 2058-2075. doi: 10.1037/xge0000578
S. Sepp, S. Howard, S. Tindall-Ford, S. Agostinho & F. Paas (2019). Cognitive load theory and human movement: Towards an integrated model of working memory. Educational Psychology Review, 31, 293-318. doi: 10.1007/s10648-019-09461-9

J. Sweller, J.J.G. Van Merrienboer & F. Paas (2019). Cognitive Architecture and Instructional Design: 20 Years Later. Educational Psychology Review, 31, 261-292. doi: 10.1007/s10648-019-09465-5
W.T.J.L. Pouw, G.J. Rop, B.B. de Koning & F. Paas (2019). The cognitive basis for the split-attention effect. Journal of Experimental Psychology-General, 148, 2058-2075. doi: 10.1037/xge0000578
S. Sepp, S. Howard, S. Tindall-Ford, S. Agostinho & F. Paas (2019). Cognitive load theory and human movement: Towards an integrated model of working memory. Educational Psychology Review, 31, 293-318. doi: 10.1007/s10648-019-09461-9

S.J.M. van Brussel, M.C.L. Timmermans, P.P.J.L. Verkoeijen & F. Paas (2020). Consider the Opposite' – Effects of Elaborative Feedback and Correct Answer Feedback on Reducing Confirmation Bias – a Pre-registered Study. Contemporary Educational Psychology, 60:101844. doi: 10.1016/j.cedpsych.2020.101844
M.F. Mavilidi, K.H.R. Ouwehand, N. Riley, P. Chandler & F. Paas (2020). Effects of an acute physical activity break on test anxiety and math test performance. International Journal of Environmental Research and Public Health:1523. doi: 10.3390/ijerph17051523
B. de Koning, G. Rop & F. Paas (2020). Learning from split-attention materials: Evidence for a mental self-managed integration effect. Computers in Human Behavior, 110:106379.
E.C. Eielts, W.T.J.L. Pouw, K.H.R. Ouwehand, T.A.J.M. van Gog & F. Paas (2020). Co-thought gesturing supports more complex problem solving in subjects with lower visual working-memory capacity. Psychological Research-Psychologische Forschung, 84 (2020), 502-513. doi: 10.1007/s00426-018-1065-9
N. Nazlieva, M. Mavilidi, M.A. Baars & F. Paas (2020). Establishing a Scientific Consensus on the Cognitive Benefits of Physical Activity. International Journal of Environmental Research and Public Health.
W.T.J.L. Pouw, S.I. Wassenburg, A.B. Hostetter, B.B. de Koning & F. Paas (2020). Does gesture strengthen sensorimotor knowledge of objects? The case of the size-weight illusion. Psychological Research-Psychologische Forschung, 966-980. doi: 10.1007/s00426-018-1128-y [go to publisher's site]
L.Y.J. Wong, M.A. Baars, B.B. de Koning & F. Paas (2020). Examining the use of prompts to facilitate self-regulated learning in Massive Open Online Courses. Computers in Human Behavior, 115:106596.
M.A. Baars, L. Wijnia, A.B.H. De Bruin & F. Paas (2020). The relation between student's effort and monitoring judgments during learning: A meta-analysis. Educational Psychology Review, 32, 979-1002. doi: 10.1007/s10648-020-09569-3
B.B. de Koning, G.J. Rop & F. Paas (2020). Effects of spatial distance on the effectiveness of mental and physical integration strategies in learning from split-attention examples. Computers in Human Behavior, 110:106379. doi: 10.1016/j.chb.2020.106379
F. Paas & J.J.G. van Merrienboer (2020). Cognitive load theory: Methods to manage cognitive load in the learning of complex tasks. Current Directions in Psychological Science, 29, 394-398. doi: 10.1177/0963721420922183
N. Nazlieva, M.F. Mavilidi, M. Baars & F. Paas (2020). Establishing the scientific consensus on cognitive benefits of physical activity. International Journal of Environmental Research and Public Health, 17 (1):29. doi: 10.3390/ijerph17010029
M.F. Mavilidi, K. Ouwehand, N. Riley, P. Chandler & F. Paas (2020). The effects of an acute physical activity break on test anxiety and math test performance. International Journal of Environmental Research and Public Health, 17:1523. doi: 10.3390/ijerph17051523
A. Es-Sajjade & F. Paas (2020). Educational theories and computer game design: Lessons from an experiment in elementary mathematics education. Etr&D-Educational Technology Research and Development, 68, 2685-2703.
L. Duchi, D. Lombardi, F. Paas & S. Loyens (2020). How a growth mindset can change the climate: The power of implicit beliefs in influencing people's thoughts and actions. Journal of Environmental Psychology, 70:101461.
B. de Koning, G. Rop & F. Paas (2020). Learning from split-attention materials: Effects of teaching physical and mental learning strategies. Contemporary Educational Psychology, 61:101873. doi: 10.1016/j.cedpsych.2020.101873
W.T.J.L. Pouw, G.J. Rop, B.B. de Koning & F. Paas (2019). The cognitive basis for the split-attention effect. Journal of Experimental Psychology-General, 148, 2058-2075. doi: 10.1037/xge0000578
S.F. Raaijmakers, M. Baars, F. Paas, J.J.G. Van Merrienboer & T. van Gog (2019). Effects of self-assessment feedback on self-assessment and task-selection accuracy. Metacognition and Learning, 14, 21-42. doi: 10.1007/s11409-019-09189-5
S. Sepp, S. Howard, S. Tindall-Ford, S. Agostinho & F. Paas (2019). Cognitive load theory and human movement: Towards an integrated model of working memory. Educational Psychology Review, 31, 293-318. doi: 10.1007/s10648-019-09461-9
M. Schmidt, V. Benzing, A.R. Wallman-Jones, M.F. Mavilidi, D. Lubans & F. Paas (2019). Embodied learning in the classroom: Effects on primary school children's attention and foreign language vocabulary learning. Psychology of Sport and Exercise, 43, 45-54. doi: 10.1016/j.psychsport.2018.12.017
J.C. Castro-Alonso, A. Wong, O.O. Adesope, P. Ayres & F. Paas (2019). Gender imbalance in instructional dynamic versus static visualizations: A meta-analysis. Educational Psychology Review, 31, 1-27. doi: 10.1007/s10648-019-09469-1
K.H.R. Ouwehand, K. Dijkstra, T.A.J.M. van Gog & F. Paas (2019). Effects of pointing gestures on memory for (in)congruent stimuli in children and young adults. Mind, Brain, and Education, 13 (2), 92-99. doi: 10.1111/mbe.12194
K.L. Kamermans, W.T.J.L. Pouw, L. Fassi, A. Aslanidou, F. Paas & A.B. Hostetter (2019). The role of gesture as simulated action in reinterpretation of mental imagery. Acta Psychologica, 197, 131-142. doi: 10.1016/j.actpsy.2019.05.004
K.A. Kamermans, W.T.J.L. Pouw, F.W. Mast & F. Paas (2019). Reinterpretation in visual imagery is possible without visual cues: A validation of previous research. Psychological Research-Psychologische Forschung, 83, 1237-1250. doi: 10.1007/s00426-017-0956-5
L.Y.J. Wong, M. Khalil, M.A. Baars, B.B. de Koning & F. Paas (2019). Exploring sequences of learner activities in relation to self-regulated learning in a massive open online course. Computers & Education, 140, 1-14. doi: 10.1016/j.compedu.2019.103595
L.Y.J. Wong, M.A. Baars, D. Davis, T. van der Zee, G.J. Houben & F. Paas (2019). Supporting self-regulated learning in online learning environments and MOOCs: A systematic review. International Journal of Human-Computer Interaction, 35 (4-5), 356-373. doi: 10.1080/10447318.2018.1543084
V. Hoogerheide, A. Renkl, L. Fiorella, F. Paas & T. van Gog (2019). Enhancing example-based learning: Teaching on video increases arousal and improves problem-solving performance. Journal of Educational Psychology, 111 (1), 45-56. doi: 10.1037/edu0000272
S. Raaijmakers, M.A. Baars, F. Paas, J. Van Merrienboer & T. van Gog (2019). Effects of self-assessment feedback on self-assessment and task-selection accuracy. Metacognition and Learning.
T.C. Liu, Y.C. Lin, Y. Gao & F. Paas (2019). The modality effect in a mobile learning environment: Learning from spoken text and real objects. British Journal of Educational Technology, 50 (2), 574-586. doi: 10.1111/bjet.12605
J. Sweller, J.J.G. Van Merrienboer & F. Paas (2019). Cognitive Architecture and Instructional Design: 20 Years Later. Educational Psychology Review, 31, 261-292. doi: 10.1007/s10648-019-09465-5
M. Ruiter, C. Eielts, S. Loyens & F. Paas (2019). Comparing cognitive control performance during seated rest and self-paced cycling on a desk bike in preadolescent children. Journal of Physical Activity and Health, 16 (7), 533-539. doi: 10.1123/jpah.2017-0437
S.F. Raaijmakers, M. Baars, L. Schaap, F. Paas, T. van Gog & J.J.G. Van Merrienboer (2018). Training self-regulated learning skills with video modeling examples: Do task-selection skills transfer? Instructional Science, 46 (2), 273-290. doi: 10.1007/s11251-017-9434-0
M.A. Baars, T. van Gog, A. De Bruin & F. Paas (2018). Accuracy of primary school children's immediate and delayed judgments of learning about problem-solving tasks. Studies in Educational Evaluation, 58, 51-59. doi: 10.1016/j.stueduc.2018.05.010
M. Baars, C. Leopold & F. Paas (2018). Self-explaining steps in problem-solving tasks to improve self-regulation in secondary education. Journal of Educational Psychology, 110 (4), 578-595. doi: 10.1037/edu0000223
J.C. Castro-Alonso, A. Wong, P. Ayres & F. Paas (2018). Learning symbols from permanent and transient visual presentations: Don't overplay the hand. Computers & Education, 116, 1-13. doi: 10.1016/j.compedu.2017.08.011
O. Chen, J.C. Castro-Alonso, F. Paas & J. Sweller (2018). Extending cognitive load theory to incorporate working memory resource depletion: Evidence from the spacing effect. Educational Psychology Review, 30 (2), 483-501. doi: 10.1007/s10648-017-9426-2
V. Hoogerheide, V. Vink, B. Finn, A.K. Raes & F. Paas (2018). How to bring the news … peak-end effects in children's affective responses to peer assessments of their social behavior. Cognition and Emotion, 32 (5), 1114-1121. doi: 10.1080/02699931.2017.1362375
M.F. Mavilidi, A.D. Okely, P. Chandler, S.L. Domazet & F. Paas (2018). Immediate and delayed effects of integrating physical activity into preschool children's learning of numeracy skills. Journal of Experimental Child Psychology, 166, 502-519. doi: 10.1016/j.jecp.2017.09.009
S. Raaijmakers, M.A. Baars, F. Paas, J. Van Merrienboer & T. van Gog (2018). Training self‐assessment and task‐selection skills to foster self‐regulated learning: Do trained skills transfer across domains? Applied Cognitive Psychology.
S.F. Raaijmakers, M. Baars, F. Paas, J.J.G. Van Merrienboer & T. van Gog (2018). Training self-assessment and task-selection skills to foster self-regulated learning: Do trained skills transfer across domains? Applied Cognitive Psychology, 32 (2), 270-277. doi: 10.1002/acp.3392
O. Chen, C. Castro-Alonso, F. Paas & J. Sweller (2018). Undesirable difficulty effects in the learning of high-element interactivity materials. Frontiers in Psychology, 9:1483. doi: 10.3389/fpsyg.2018.01483
C. Chang, T. Liu & F. Paas (2018). Cognitive resources allocation in computer-mediated dictionary assisted learning: From word meaning to inferential comprehension. Computers & Education, 127, 113-129. doi: 10.1016/j.compedu.2018.08.013
M.F. Mavilidi, M. Ruiter, M. Schmidt, A.D. Okely, S. Loyens, P. Chandler & F. Paas (2018). A narrative review of school-based physical activity for enhancing cognition and learning: The importance of relevancy and integration. Frontiers in Psychology, 9:2079. doi: 10.3389/fpsyg.2018.02079
M.A. Baars, C. Leopold & F. Paas (2018). Self-explaining steps in problem-solving tasks to improve self-regulation in secondary education. Journal of Educational Psychology.
S. Raaijmakers, M.A. Baars, L. Schaap, F. Paas, J. Van Merrienboer & T. van Gog (2018). Training self-regulated learning skills with video modeling examples: Do task-selection skills transfer? Instructional Science.
W.T.J.L. Pouw, T.A.J.M. van Gog, R.A. Zwaan, S. Agostinho & F. Paas (2018). Co-thought gestures in children's mental problem solving: Prevalence and effects on subsequent performance. Applied Cognitive Psychology, 32 (1), 66-80. doi: 10.1002/acp.3380
M. Wong, J.C. Castro-Alonso, P. Ayres & F. Paas (2018). Investigating gender and spatial measurements in instructional animation research. Computers in Human Behavior, 89, 446-456. doi: 10.1016/j.chb.2018.02.017
J. Sweller & F. Paas (2017). Should self-regulated learning be integrated with cognitive load theory? A commentary. Learning and Instruction, 51, 85-89. doi: 10.1016/j.learninstruc.2017.05.005
W.T.J.L. Pouw, T.A.J.M. van Gog, R.A. Zwaan & F. Paas (2017). Are gesture and speech mismatches produced by an integrated gesture-speech system? A more dynamically embodied perspective is needed for understanding gesture-related learning. Behavioral and Brain Sciences, 40:e68. doi: 10.1017/S0140525X15003039 [go to publisher's site]
M.A. Baars, T. van Gog, A. De Bruin & F. Paas (2017). Effects of problem solving after worked example study on secondary school children's monitoring accuracy. Educational Psychology : An International Journal of Experimental Educational Psychology.
S. Raaijmakers, M.A. Baars, L. Schaap, F. Paas & T. van Gog (2017). Effects of performance feedback valence on perceptions of invested mental effort. Learning and Instruction.
T. Van der Zee, N. Saab, W. Admiraal, B. Giesbers & F. Paas (2017). Effects of subtitles, complexity, and language proficiency on learning from online education videos. Journal of Media Psychology: Theories, Methods, and Applications, 29 (1), 18-30. doi: 10.1027/1864-1105/a000208
S.F. Raaijmakers, M. Baars, L. Schaap, F. Paas & T. van Gog (2017). Effects of performance feedback valence on perceptions of invested mental effort. Learning and Instruction, 51, 36-46. doi: 10.1016/j.learninstruc.2016.12.002
S.T.M. Sithole, P. Chandler, I. Abeysekera & F. Paas (2017). Benefits of guided self-management of attention on learning accounting. Journal of Educational Psychology, 109 (2), 220-232. doi: 10.1037/edu0000127
M. Ruiter, S. Loyens & F. Paas (2017). The effects of cycling on a desk bike on attention, retention, and mood during a video lecture. Applied Cognitive Psychology, 31 (6), 593-603. doi: 10.1002/acp.3355
M. Mavilidi, A.D. Okely, P. Chandler & F. Paas (2017). Effects of integrating physical activity into a science lesson on preschool children's learning and enjoyment. Applied Cognitive Psychology, 31 (3), 281-290. doi: 10.1002/acp.3325
P. Lin, T.Z. Liu & F. Paas (2017). Effects of spell checkers on English as a second language students' incidental spelling learning: A cognitive load perspective. Reading and Writing, 30 (7), 1501-1525. doi: 10.1007/s11145-017-9734-4
S. Bokosmaty, M. Mavilidi & F. Paas (2017). Making versus observing manipulations of geometric properties of triangles to learn geometry using dynamic geometry software. Computers & Education, 113, 313-326. doi: 10.1016/j.compedu.2017.06.008
M. Baars, T. van Gog, A. De Bruin & F. Paas (2017). Effects of problem solving after worked example study on secondary school children's monitoring accuracy. Educational Psychology : An International Journal of Experimental Educational Psychology, 37 (7), 810-834. doi: 10.1080/01443410.2016.1150419
K.H.R. Ouwehand, T. van Gog & F. Paas (2016). Compensatory Effects of Pointing and Predictive Cueing on Age-related Declines in Visuospatial Working Memory. Memory & Cognition, 44 (6), 950-965. doi: 10.3758/s13421-016-0611-1
A. Bevilacqua, F. Paas & G. Krigbaum (2016). Effects of motion in the far peripheral visual field on cognitive test performance and cognitive load: An exploratory study. Perceptual and Motor Skills, 122 (2), 452-469. doi: 10.1177/0031512516633344
W.T.J.L. Pouw, M. Mavilidi, T. van Gog & F. Paas (2016). Gesturing during mental problem solving reduces eye movements, especially for individuals with lower visual working memory capacity. Cognitive Processing, 17 (3), 269-277. doi: 10.1007/s10339-016-0757-6
W.T.J.L. Pouw, T. van Gog, R.A. Zwaan & F. Paas (2016). Augmenting Instructional Animations with a Body Analogy to Help Children Learn about Physical Systems. Frontiers in Psychology, 7:860. doi: 10.3389/fpsyg.2016.00860
W.T.J.L. Pouw, C. Eielts, T.A.J.M. van Gog, R.A. Zwaan & F. Paas (2016). Does (Non-)Meaningful Sensori-Motor Engagement Promote Learning With Animated Physical Systems? Mind, Brain, and Education, 10 (2), 91-104. doi: 10.1111/mbe.12105
J.C. Castro-Alonso, P. Ayres & F. Paas (2016). Comparing apples and oranges? A critical look at research on learning from statics versus animations. Computers & Education, 102, 234-243. doi: 10.1016/j.compedu.2016.09.004
M. Mavilidi, A.D. Okely, P. Chandler & F. Paas (2016). Infusing task-relevant physical activities into the classroom: Effects on preschool children's geography learning. Mind, Brain, and Education, 20 (1):e109. doi: 10.1016/j.jsams.2017.01.183
K. Ouwehand, T. van Gog & F. Paas (2016). Effects of pointing compared to naming and observing during encoding on item and source memory in young and older adults. Memory, 24 (9), 1243-1255.
J.A. de Nooijer, T. van Gog, L. Gootjes, F. Paas & R.A. Zwaan (2016). Picturing meaning: An ERP study on the integration of left or right-handed first-person perspective pictures into a sentence context. Language, Cognition and Neuroscience, 31 (2), 167-178. doi: 10.1080/23273798.2015.1062901
C. Gordon, S. Tindall-Ford, S. Agostinho & F. Paas (2016). Learning from instructor-managed and self-managed split-attention materials. Applied Cognitive Psychology, 30 (1), 1-9. doi: 10.1002/acp.3159
Y. Gao, T.C. Liu & F. Paas (2016). Effects of mode of target task selection on learning about plants in a mobile learning environment: Effortful manual selection versus effortless QR-code selection. Journal of Educational Psychology, 108 (5), 694-704. doi: 10.1037/edu0000080
K.H.R. Ouwehand, T. van Gog & F. Paas (2015). Effects of gestures on older adults' learning from video-based models. Applied Cognitive Psychology, 29 (1), 115-128. doi: 10.1002/acp.3097
L. Mihalca, C. Mengelkamp, W. Schnotz & F. Paas (2015). Completion problems can reduce the illusions of understanding in a computer-based learning environment on genetics. Contemporary Educational Psychology, 41, 157-171. doi: 10.1016/j.cedpsych.2015.01.001
S. Tindall-Ford, S. Agostinho, S. Bokosmaty, F. Paas & P. Chandler (2015). Computer-based learning of geometry from integrated and split-attention worked examples: The power of self-management. Educational Technology & Society (online), 18 (4), 89-99.
M. Wong, J.C. Castro-Alonso, P. Ayres & F. Paas (2015). Gender effects when learning manipulative tasks from instructional animations and static presentations. Educational Technology & Society (online), 18 (4), 37-52.
H.I. Yung & F. Paas (2015). Effects of computer-based visual representation on mathematics learning and cognitive load. Educational Technology & Society (online), 18 (4), 70-77.
H.I. Yung & F. Paas (2015). Effects of cueing by a pedagogical agent in an instructional animation: A cognitive load approach. Educational Technology & Society (online), 18 (3), 153-160.
A. Schmeck, M. Opfermann, T. van Gog, F. Paas & D. Leutner (2015). Measuring cognitive load with subjective rating scales during problem solving: Differences between immediate and delayed ratings. Instructional Science, 43 (1), 93-114. doi: 10.1007/s11251-014-9328-3
S. Agostinho, S. Tindall-Ford, P. Ginns, S. Howard, W. Leahy & F. Paas (2015). Giving learning a helping hand: Finger tracing of temperature graphs on an iPad. Educational Psychology Review, 27 (3), 427-443. doi: 10.1007/s10648-015-9315-5
M. Mavilidi, A.D. Okely, P. Chandler, D.P. Cliff & F. Paas (2015). Effects of integrated physical exercises and gestures on preschool children's foreign language vocabulary learning. Educational Psychology Review, 27 (3), 413-426. doi: 10.1007/s10648-015-9337-z
F. Paas (2015). Incoming editor's editorial. Educational Psychology Review, 27 (4), 561-562. doi: 10.1007/s10648-015-9347-x
M. Ruiter, S. Loyens & F. Paas (2015). Watch your step children: Learning decimal numbers through mirror-based observation of self-initiated body movements. Educational Psychology Review, 27 (3), 457-474. doi: 10.1007/s10648-015-9324-4
K. Toumpaniari, S. Loyens, M. Mavilidi & F. Paas (2015). Preschool children's foreign-language vocabulary learning by embodying words through physical activity and gesturing. Educational Psychology Review, 27 (3), 445-456. doi: 10.1007/s10648-015-9316-4
K.H.R. Ouwehand, T. van Gog & F. Paas (2015). Effects of pointing compared with naming and observing during encoding on item and source memory in young and older adults. Memory, 24 (9), 1243-1255. doi: 10.1080/09658211.2015.1094492
K.H.R. Ouwehand, T.A.J.M. van Gog & F. Paas (2015). Designing effective video-based modeling examples using gaze and gesture cues. Educational Technology & Society (online), 18 (4), 78-88.
J.C. Castro-Alonso, P. Ayres & F. Paas (2015). Animations showing Lego manipulative tasks: Three moderators of effectiveness. Computers & Education, 85, 1-13. doi: 10.1016/j.compedu.2014.12.022
A. Heijltjes, T. van Gog, J. Leppink & F. Paas (2015). Unraveling the effects of critical thinking instructions, practice, and self-explanation on students' reasoning performance. Instructional Science, 43 (4), 487-506. doi: 10.1007/s11251-015-9347-8
F. Paas & P. Ayres (2014). Cognitive load theory: A broader view on the role of memory in learning and education. Educational Psychology Review, 26 (2), 191-195. doi: 10.1007/s10648-014-9263-5
J.A. De Nooijer, T. van Gog, F. Paas & R.A. Zwaan (2014). Words in action: Using gestures to improve verb learning in primary school children. Gesture, 14 (1), 47-70. doi: 10.1075/gest.14.1.03noo
M. Mavilidi, V. Hoogerheide & F. Paas (2014). A quick and easy strategy to reduce test anxiety and enhance test performance. Applied Cognitive Psychology, 28 (5), 720-726. doi: 10.1002/acp.3058
J.C. Castro-Alonso, P. Ayres & F. Paas (2014). Learning from observing hands in static and animated versions of non-manipulative tasks. Learning and Instruction, 34, 11-21. doi: 10.1016/j.learninstruc.2014.07.005
H.H. Choi, J.J.G. Van Merrienboer & F. Paas (2014). Effects of the physical environment on cognitive load and learning: Towards a new model of cognitive load. Educational Psychology Review, 26 (2), 225-244. doi: 10.1007/s10648-014-9262-6
T.C. Liu, Y.C. Lin & F. Paas (2014). Effects of prior knowledge on learning from different compositions of representations in a mobile learning environment. Computers & Education, 72, 328-338. doi: 10.1016/j.compedu.2013.10.019
A. Heijltjes, T. van Gog & F. Paas (2014). Improving students' critical thinking: empirical support for explicit instructions combined with practice. Applied Cognitive Psychology, 28 (4), 518-530. doi: 10.1002/acp.3025
A. Heijltjes, T. van Gog, J. Leppink & F. Paas (2014). Improving critical thinking: Effects of dispositions and instructions on economics students' reasoning skills. Learning and Instruction, 29, 31-42. doi: 10.1016/j.learninstruc.2013.07.003
M.A. Baars, S. Vink, T. van Gog, A.B.H. De Bruin & F. Paas (2014). Effects of training self-assessment and using assessment standards on retrospective and prospective monitoring of problem solving. Learning and Instruction, 33, 92-107. doi: 10.1016/j.learninstruc.2014.04.004
W.T.J.L. Pouw, T. van Gog & F. Paas (2014). An embedded and embodied cognition review of instructional manipulatives. Educational Psychology Review, 26 (1), 51-72. doi: 10.1007/s10648-014-9255-5
M.A. Baars, T. van Gog, A.B.H. de Bruin & F. Paas (2014). Effects of problem solving after worked example study on primary school children's monitoring accuracy. Applied Cognitive Psychology, 28 (3), 382-391. doi: 10.1002/acp.3008
J. Leppink, F. Paas, T. van Gog, C. van der Vleuten & J.J.G. van Merrienboer (2014). Effects of pairs of problems and examples on task performance and different types of cognitive load. Learning and Instruction, 30, 32-42. doi: 10.1016/j.learninstruc.2013.12.001
M.H.M. Fan, T.C. Liu & F. Paas (2014). Effects of digital dictionary format on incidental acquisition of spelling knowledge and cognitive load during second language learning: Click-on versus key-in dictionaries. Computers & Education, 70, 9-20. doi: 10.1016/j.compedu.2013.08.001
W.T.J.L. Pouw, J.A. De Nooijer, T. van Gog, R.A. Zwaan & F. Paas (2014). Toward a more embedded/extended perspective on the cognitive function of gestures. Frontiers in Psychology, 5:539. doi: 10.3389/fpsyg.2014.00359
M.A. Baars, S. Visser, T. van Gog, A. de Bruin & F. Paas (2013). Completion of partially worked-out examples as a generation strategy for improving monitoring accuracy. Contemporary Educational Psychology, 38 (4), 395-406. doi: 10.1016/j.cedpsych.2013.09.001
T.C. Liu, Y.C. Lin & F. Paas (2013). Effects of cues and real objects on learning in a mobile device supported environment. British Journal of Educational Technology, 44 (3), 386-399. doi: 10.1111/j.1467-8535.2012.01331.x
J. Leppink, F. Paas, C.P.M. Van der Vleuten, T. van Gog & J.J.G. Van Merrienboer (2013). Development of an instrument for measuring different types of cognitive load. Behavior Research Methods, 45 (4), 1058-1072. doi: 10.3758/s13428-013-0334-1
J.A. de Nooijer, T. van Gog, F. Paas & R.A. Zwaan (2013). When left is not right: Handedness effects on learning object-manipulation words using pictures with left or right-handed first-person perspectives. Psychological Science, 24 (12), 2515-2521. doi: 10.1177/0956797613498908
J.A. de Nooijer, T. van Gog, F. Paas & R.A. Zwaan (2013). Effects of imitating gestures during encoding or during retrieval of novel verbs on children's test performance. Acta Psychologica, 144 (1), 173-179. doi: 10.1016/j.actpsy.2013.05.013
L.S. Post, T. van Gog, F. Paas & R.A. Zwaan (2013). Effects of simultaneously observing and making gestures while studying grammar animations on cognitive load and learning. Computers in Human Behavior, 29 (4), 1450-1455. doi: 10.1016/j.chb.2013.01.005
D. Kostons, T. van Gog & F. Paas (2012). Training self-assessment and task-selection skills: A cognitive approach to improving self-regulated learning. Learning and Instruction, 22, 121-132. doi: 10.1016/j.learninstruc.2011.08.004
S. Kalyuga, R.M.J.P. Rikers & F. Paas (2012). Educational Implications of Expertise Reversal Effects in Learning and Performance of Complex Cognitive and Sensorimotor Skills. Educational Psychology Review. doi: 10.1007/s10648-012-9195-x
T. van Gog, F. Kirschner, L. Kester & F. Paas (2012). Timing and frequency of mental effort measurement: Evidence in favor of repeated measures. Applied Cognitive Psychology, 26, 833-839. doi: 10.1002/acp.2883
V. Hoogerheide & F. Paas (2012). Remembered utility of unpleasant and pleasant learning experiences: Is all well that ends well? Applied Cognitive Psychology, 26, 887-894. doi: 10.1002/acp.2890
F. Paas & J. Sweller (2012). An evolutionary upgrade of cognitive load theory: Using the human motor system and collaboration to support the learning of complex cognitive tasks. Educational Psychology Review, 24, 27-45. doi: 10.1007/s10648-011-9179-2
P. Ayres & F. Paas (2012). Cognitive load theory: New directions and challenges. Applied Cognitive Psychology, 26, 827-832. doi: 10.1002/acp.2882
P. Ayres & F. Paas (2012). New directions and challenges to cognitive load theory [Special issue]. Applied Cognitive Psychology, 26 (6).
F. Kirschner, F. Paas, P.A. Kirschner & J. Janssen (2011). Differential effects of problem-solving demands on individual and collaborative learning outcomes. Learning and Instruction, 21, 587-599. doi: 10.1016/j.learninstruc.2011.01.001
J. Kunsting, J. Wirth & F. Paas (2011). The goal specificity effect on strategy use and instructional efficiency during computer-based scientific discovery learning. Computers & Education, 56, 668-679. doi: 10.1016/j.compedu.2010.10.009
T. van Gog, L. Kester & F. Paas (2011). Effects of worked examples, example-problem, and problem-example pairs on novices' learning. Contemporary Educational Psychology, 36, 212-218. doi: 10.1016/j.cedpsych.2010.10.004
T. van Gog, L. Kester & F. Paas (2011). Effects of concurrent monitoring on cognitive load and performance as a function of task complexity. Applied Cognitive Psychology, 25, 584-587. doi: 10.1002/acp.1726
F. Kirschner, F. Paas & P.A. Kirschner (2011). Task complexity as a driver for collaborative learning efficiency: The collective working-memory effect. Applied Cognitive Psychology, 25, 615-624. doi: 10.1002/acp.1730
B.B. de Koning, H.K. Tabbers, R.M.J.P. Rikers & F. Paas (2011). Attention cueing in an instructional animation: The role of presentation speed. Computers in Human Behavior, 27, 41-45. doi: 10.1016/j.chb.2010.05.010
T. Liu, Y. Lin, M. Tsai & F. Paas (2011). Split-attention and redundancy effects on mobile learning in physical environments. Computers & Education, 58, 172-180. doi: 10.1016/j.compedu.2011.08.007
L. Mihalca, R.J.C.M. Salden, G. Corbalan, F. Paas & M. Miclea (2011). Effectiveness of cognitive-load based adaptive instruction in genetics education. Computers in Human Behavior, 27, 82-88. doi: 10.1016/j.chb.2010.05.027
B.B. de Koning, H.K. Tabbers, R.M.J.P. Rikers & F. Paas (2011). Improved effectiveness of cueing by self-explanations when learning from a complex animation. Applied Cognitive Psychology, 25, 183-194. doi: 10.1002/acp.1661
F. Kirschner, F. Paas & P.A. Kirschner (2011). Superiority of collaborative learning with complex tasks: A research note on an alternative explanation. Computers in Human Behavior, 27, 53-57. doi: 10.1016/j.chb.2010.05.012
G. Corbalan, H. Cuypers & F. Paas (2010). Computer-based feedback in linear algebra: Effects on transfer performance and motivation. Computers & Education, 55, 692-703. doi: 10.1016/j.compedu.2010.03.002
B.B. de Koning, H.K. Tabbers, R.M.J.P. Rikers & F. Paas (2010). Learning by generating vs. receiving instructional explanations: Two approaches to enhance attention cueing in animations. Computers & Education, 55, 681-691. doi: 10.1016/j.compedu.2010.02.027
P. Antonenko, F. Paas, R. Grabner & T. van Gog (2010). Using electroencephalography (EEG) to measure cognitive load. Educational Psychology Review, 22, 425-438. doi: 10.1007/s10648-010-9130-y
D. Kostons, T. van Gog & F. Paas (2010). Self-assessment and task selection in learner-controlled instruction: Differences between effective and ineffective learners. Computers & Education, 54, 932-940. doi: 10.1016/j.compedu.2009.09.025
F. Paas, T. van Gog & J. Sweller (2010). Cognitive load theory: New conceptualizations, specifications and integrated research perspectives. Educational Psychology Review, 22 (2), 115-121. doi: 10.1007/s10648-010-9133-8
J. Janssen, F. Kirschner, G. Erkens, P.A. Kirschner & F. Paas (2010). Making the black box of collaborative learning transparant: Combining process-oriented and cognitive-load approaches. Educational Psychology Review, 22, 139-154. doi: 10.1007/s10648-010-9131-x
S. Kalyuga, A. Renkl & F. Paas (2010). Facilitating flexible problem solving: A cognitive load perspective. Educational Psychology Review, 22, 175-186. doi: 10.1007/s10648-010-9132-9
A. Schellekens, F. Paas, A. Verbraeck & J.J.G. van Merrienboer (2010). Designing a flexible approach for higher professional education by means of simulation modelling. The Journal of the Operational Research Society, 61, 202-210.
P. Wouters, F. Paas & J.J.G. van Merrienboer (2010). Leren problemen oplossen met animaties. Pedagogische Studiën, 87, 27-37.
B.B. de Koning, H.K. Tabbers, R.M.J.P. Rikers & F. Paas (2010). Attention guidance in learning from a complex animation: Seeing is understanding? Learning and Instruction, 20, 111-122. doi: 10.1016/j.learninstruc.2009.02.010
T. van Gog, F. Paas & J. Sweller (2010). Cognitive load theory: Advances in research on worked examples, animations, and cognitive load measurement. Educational Psychology Review, 22, 375-378. doi: 10.1007/s10648-010-9145-4
P. Wouters, F. Paas & J.J.G. van Merrienboer (2010). Observational learning from animated models: Effects of studying-practicing alternation and illusion of control of transfer. Instructional Science, 38, 89-104. doi: 10.1007/s11251-008-9079-0
A. Schellekens, F. Paas, A. Verbraeck & J.J.G. van Merrienboer (2010). Flexible programmes in higher professional education: Expert validation of a flexible educational model. Innovations in Education and Teaching International, 47, 283-294. doi: 10.1080/14703297.2010.498179
G. Corbalan, H.T.M. Cuypers & F. Paas (2009). Het leren van lineaire algebra: Effecten van feedback op motivatie en efficiëntie van het leren [Learning of linear algebra: Effects of feedback on motivation and efficiency of learning]. Tijdschrift voor Didactiek der ß-wetenschappen, 26 (1/2), 21-35.
F. Amadieu, T. van Gog, F. Paas, A. Tricot & C. Mariné (2009). Effects of prior knowledge and concept-map structure on disorientation, cognitive load, and learning. Learning and Instruction, 19, 376-386. doi: 10.1016/j.learninstruc.2009.02.005
B.B. de Koning, H.K. Tabbers, R.M.J.P. Rikers & F. Paas (2009). Towards a framework for attention cueing in instructional animations: Guidelines for research and design. Educational Psychology Review, 21 (2), 113-140. doi: 10.1007/s10648-009-9098-7
L. Verhoeven, W. Schnotz & F. Paas (2009). Cognitive load in interactive knowledge construction. Special Issue Learning and Instruction, 19(5). Learning and Instruction, 19 (5), 369-375.
F. Paas & P. Ayres (2009). Advancing cognitive load theory through interdisciplinary research. Special issue Educational Psychology Review, 21. Educational Psychology Review, 21, 1-78.
P. Wouters, F. Paas & J.J.G. van Merrienboer (2009). Observational learning from animated models: Effects of modality and reflection on transfer. Contemporary Educational Psychology, 34, 1-8. doi: 10.1016/j.cedpsych.2008.03.001
A. Wong, N. Marcus, P. Ayres, L. Smith, G.A. Cooper, F. Paas & J. Sweller (2009). Instructional animations can be superior to statics when learning human motor skills. Computers in Human Behavior, 25, 339-347. doi: 10.1016/j.chb.2008.12.012
L. Verhoeven, W. Schnotz & F. Paas (2009). Cognitive load in interactive knowledge construction. Learning and Instruction, 19, 369-375.
T. van Gog, F. Paas, N. Marcus, P. Ayres & J. Sweller (2009). The mirror-neuron system and observational learning: Implications for the effectiveness of dynamic visualizations. Educational Psychology Review, 21, 21-30. doi: 10.1007/s10648-008-9094-3
T. van Gog, L. Kester, F. Nievelstein, B. Giesbers & F. Paas (2009). Uncovering cognitive processes: Different techniques that can contribute to cognitive load research and instruction. Computers in Human Behavior, 25, 325-331. doi: 10.1016/j.chb.2008.12.021
T. van Gog, H. Jarodzka, K. Scheiter, P. Gerjets & F. Paas (2009). Attention guidance during example study via the model's eye movements. Computers in Human Behavior, 25, 785-791. doi: 10.1016/j.chb.2009.02.007
D. Kostons, T. van Gog & F. Paas (2009). How do I do? Investigating effects of expertise and performance-process cues on self-assessment. Applied Cognitive Psychology, 23, 1256-1265. doi: 10.1002/acp.1528
F. Kirschner, F. Paas & P.A. Kirschner (2009). Effects of individual and group-based learning from complex cognitive tasks on efficiency of retention and transfer performance. Computers in Human Behavior, 25, 306-314.
F. Kirschner, F. Paas & P.A. Kirschner (2009). A cognitive load approach to collaborative learning: United brains for complex tasks. Educational Psychology Review, 21, 31-42.
P. Ayres & F. Paas (2009). Interdisciplinary perspectives inspiring a new generation of cognitive load research. Educational Psychology Review, 21, 1-9.
P. Wouters, F. Paas & J.J.G,. van Merriënboer (2008). How to optimize learning from animated models: A review of guidelines based on cognitive load. Review of Educational Research, 78, 645-675.
R.M.J.P. Rikers, T. van Gog & F. Paas (2008). The effects of constructivist learning environments: A commentary. Instructional Science, 36 (5/6), 463-467.
T. van Gog, F. Paas & J.J.G. van Merriënboer (2008). Effects of studying sequences of process-oriented and product-oriented worked examples on troubleshooting transfer efficiency. Learning and Instruction, 18, 211-222. doi: 10.1016/j.learninstruc.2007.03.003
M.K. Khalil, F. Paas, T.E. Johnson, Y.K. Su & A.F. Payer (2008). Effects of instructional strategies using cross-sections on the recognition of anatomical structures in radiological images. Anatomical Sciences Education, 1, 75-83.
T. van Gog & F. Paas (2008). Instructional efficiency: Revisiting the original construct in educational research. Educational Psychologist, 43, 16-26.
A. Darabi, D. Nelson & F. Paas (2007). Learner involvement in instruction on a complex cognitive task. Application of a composite measure of performance and mental effort. Journal of Research on Technology in Education, 40.
F. Paas, P.W.M. van Gerven & P. Wouters (2007). Instructional efficiency of animation: Effects of interactivity through mental reconstruction of static key frames. Applied Cognitive Psychology, 21, 783-793. doi: 10.1002/acp.1349
P. Wouters, H.K. Tabbers & F. Paas (2007). Interactivity in video-based models. Educational Psychology Review, 19, 327-342. doi: 10.1007/s10648-007-9045-4
B.B. de Koning, H.K. Tabbers, R.M.J.P. Rikers & F. Paas (2007). Attention cueing as a means to enhance learning from an animation. Applied Cognitive Psychology, 21, 731-746. doi: 10.1002/acp.1346
P. Ayres & F. Paas (2007). A cognitive-load approach to the learning effectiveness of instructional animations. Special issue Applied Cognitive Psychology, 21. Applied Cognitive Psychology, 21.
H.G. Schmidt, S.M.M. Loyens, T. van Gog & F. Paas (2007). Problem-based learning is compatible with human cognitive architecture: Commentary on Kirschner, Sweller, and Clark (2006). Educational Psychologist, 42 (2), 91-97.
G. van den Boom, F. Paas & J.J.G. van Merrienboer (2007). Effects of elicited reflections combined with tutor or peer feedback on self-regulated learning and learning outcomes. Learning and Instruction, 17, 532-548.
P. Ayres & F. Paas (2007). Can the cognitive-load approach make instructional animations more effective? Applied Cognitive Psychology, 21, 811-820. doi: 10.1002/acp.1351
P. Ayres & F. Paas (2007). Making instructional animations more effective: A cognitive load approach. Applied Cognitive Psychology, 21, 695-700.
R.J.C.M. Salden, F. Paas & J.J.G,. van Merriënboer (2006). Personalised adaptive task selection in air traffic control: Effects on training efficiency and transfer. Learning and Instruction, 16, 350-362. doi: 10.1016/j.learninstruc.2006.07.007
R.J.C.M. Salden, F. Paas & J.J.G,. van Merriënboer (2006). A comparison of approaches to learning task selection in the training of complex cognitive skills. Computers in Human Behavior, 22, 321-333.
T. van Gog, F. Paas & J.J.G,. van Merriënboer (2006). Effects of process-oriented worked examples on troubleshooting transfer performance. Learning and Instruction, 16, 154-164.
P.W.M. van Gerven, F. Paas, J.J.G,. van Merriënboer & H.G. Schmidt (2006). Modality and variability as factors in training the elderly. Applied Cognitive Psychology, 20, 311-320. doi: 10.1002/acp.1247
P.W.M. van Gerven, F. Paas & H.K. Tabbers (2006). Cognitive aging and computer-based instructional design: Where do we go from here? Educational Psychology Review, 18, 141-157. doi: 10.1007/s10648-006-9005-4
J.J.G,. van Merriënboer, L. Kester & F. Paas (2006). Teaching complex rather than simple tasks: Balancing intrinsic and germane load to enhance transfer of learning. Applied Cognitive Psychology, 20, 343-352. doi: 10.1002/acp.1250
R.J.C.M. Salden, F. Paas, J. van der Pal & J.J.G,. van Merriënboer (2006). Dynamic task selection in flight management system training. International Journal of Aviation Psychology, 16, 157-174.
H. Hummel, F. Paas & J.R. Koper (2006). Effects of cueing and collaboration on the acquisition of complex legal skills. British Journal of Educational Psychology, 76 (3), 613-631.
F. Paas & T. van Gog (2006). Recent worked examples research: Managing cognitive load to foster learning and transfer. Learning and Instruction, 16 (2).
F. Paas & T. van Gog (2006). Optimising worked example instruction: Different ways to increase germane cognitive load. Learning and Instruction, 16, 87-91.
F. Paas & L. Kester (2006). Emerging topics in cognitive load research: Using learner and information characteristics in the design of powerful learning environments. Applied Cognitive Psychology, 20 (3).
F. Paas & L. Kester (2006). Learner and information characteristics in the design of powerful learning environments. Applied Cognitive Psychology, 20, 281-285. doi: 10.1002/acp.1244
H. Hummel, F. Paas & J.R. Koper (2006). Timing of cueing in complex problem-solving tasks: Learner versus system control. Computers in Human Behavior, 22, 191-205.
M.K. Khalil, F. Paas, T.E. Johnson & A.F. Payer (2005). Design of interactive and dynamic anatomical visualizations: The implication of cognitive load theory. Anatomical Record, 286, 15-20.
A.W.M. Hoogveld & F. Paas (2005). Training higher education teachers for instructional design of competency-based education: Product-oriented versus process-oriented worked examples. Teaching and Teacher Education, 21, 287-297.
L. Kester & F. Paas (2005). Instructional interventions to enhance collaboration in powerful learning environments. Computers in Human Behavior, 21, 689-696.
M.K. Khalil, F. Paas, T.E. Johnson & A.F. Payer (2005). Interactive and dynamic visualizations in teaching and learning of anatomy: A cognitive load perspective. Anatomical Record, 286, 8-14.
T. van Gog, F. Paas, J.J.G,. van Merriënboer & P. Witte (2005). Uncovering the problem-solving process: Cued retrospective reporting versus concurrent and retrospective reporting. Journal of Experimental Psychology-Applied, 11, 237-244.
I.G.J.H. Wopereis, P. Kirschner, F. Paas, S. Stoyanov & M. Hendriks (2005). Determining failure and success factors of educational ICT projects using a group concept mapping approach. British Journal of Educational Technology, 36, 681-684.
F. Paas, J.E. Tuovinen, J.J.G,. van Merriënboer & A. Darabi (2005). A motivational perspective on the relation between mental effort and performance: Optimizing learner involvement in instruction. Etr&D-Educational Technology Research and Development, 53, 25-33.
R.M.J.P. Rikers & F. Paas (2005). Recent advances in expertise research. Applied Cognitive Psychology, 19 (2), 145-149. doi: 10.1002/acp.1108
T. van Gog, F. Paas, K.A. Ericsson & R.M.J.P. Rikers (2005). Instructional design for advanced learners: Establishing connections between the theoretical frameworks of cognitive load and deliberate practice. Etr&D-Educational Technology Research and Development, 53 (3), 73-81.
T. van Gog, F. Paas & J.J.G. van Merriënboer (2005). Uncovering expertise-related differences in troubleshooting performance: Combining eye movement and concurrent verbal protocol data. Applied Cognitive Psychology, 19, 205-221.
F. Paas, A. Renkl & J. Sweller (2004). Cognitive load theory: Instructional implications of the interaction between information structures and cognitive architecture. Instructional Science, 32, 1-8.
J.E. Tuovinen & F. Paas (2004). Exploring multidimensional approaches to the efficiency of instructional conditions. Instructional Science, 32, 133-152.
R.J.C.M. Salden, F. Paas, N. Broers & J.J.G,. van Merriënboer (2004). Mental effort and performance as determinants for the dynamic selection of learning tasks in air-traffic control training. Instructional Science, 32, 153-172.
H. Hummel, F. Paas & J.R. Koper (2004). Cueing for transfer in multimedia programmes: Process worksheets versus worked-out examples. Journal of Computer Assisted Learning, 20, 387-398.
P.W.M. van Gerven, F. Paas, J.J.G,. van Merriënboer & H.G. Schmidt (2004). Memory load and the cognitive pupillary response in aging. Psychophysiology, 41 (2), 167-174. doi: 10.1111/j.1469-8986.2003.00148.x
T. van Gog, F. Paas & J.J.G. van Merriënboer (2004). Process-oriented worked examples: Improving transfer performance through enhanced understanding. Instructional Science, 32, 83-98.
G. van den Boom, F. Paas, J.J.G. van Merriënboer & T. van Gog (2004). Reflection prompts and tutor feedback in a web-based learning environment: Effects on students' self-regulated learning competence. Computers in Human Behavior, 20, 551-567.
P.W.M. van Gerven, F. Paas, J.J.G,. van Merriënboer, M. Hendriks & H.G. Schmidt (2003). The efficiency of multimedia learning into old age. British Journal of Educational Psychology, 73, 489-505. doi: 10.1348/000709903322591208
F. Paas, J.E. Tuovinen, H.K. Tabbers & P.W.M. van Gerven (2003). Cognitive load measurement as a means to advance cognitive load theory. Educational Psychologist, 38, 63-71.
F. Paas, A. Renkl & J. Sweller (2003). Cognitive load theory and instructional design: Recent developments. Educational Psychologist, 38, 1-4.
A.W.M. Hoogveld, F. Paas & W.M.G. Jochems (2003). Application of an instructional systems design approach by teachers in higher education: Individual versus team design. Teaching and Teacher Education, 19, 581-590.
A.M.H.C. Schellekens, F. Paas & J.J.G,. van Merriënboer (2003). Flexibility in higher education: A survey in business administration programs in the Netherlands. Higher Education, 45, 281-307.
M.B.M. de Croock, F. Paas, H. Schlanbusch & J.J.G,. van Merriënboer (2002). ADAPT IT: ID tools for training design and evaluation. Etr&D-Educational Technology Research and Development, 50 (4), 45-58.
A.W.M. Hoogveld, F. Paas, W.M.G. Jochems & J.J.G,. van Merriënboer (2002). Exploring teachers' instructional design practices: implications for improving teacher training. Instructional Science, 30, 291-305.
J.J.G,. van Merriënboer, J.G. Schuurman, M.B.M. de Croock & F. Paas (2002). Redirecting learners' attention during training: Effects on cognitive load, transfer test performance and training. Learning and Instruction, 38, 11-39.
F. Paas & J.J. Adam (2002). Effects of distractor load and temporal target-distractor separation on numerical comparison performance: A stimulus-competition approach. Psychological Reports, 90, 889-906.
P.W.M. van Gerven, F. Paas, J.J.G,. van Merriënboer & H.G. Schmidt (2002). Cognitive load theory and aging: Effects of worked examples on training efficiency. Learning and Instruction, 12, 87-105. doi: 10.1016/S0959-4752(01)00017-2
G. Camp, F. Paas, R.M.J.P. Rikers & J.J.G,. van Merriënboer (2001). Dynamic problem selection in air traffic control training: a comparison between performance, mental effort and mental efficiency. Computers in Human Behavior, 17 (5-6), 575-595. doi: 10.1016/S0747-5632(01)00028-0
P. Kirschner & F. Paas (2001). Web enhanced higher education: A tower of Babel. Computers in Human Behavior, 17 (4), 347-353.
A.W.M. Hoogveld, F. Paas, W.M.G. Jochems & J.J.G,. van Merriënboer (2001). Effects of a web-based training in an instructional systems design approach on teachers' instructional design behavior. Computers in Human Behavior, 17, 363-371.
F. Paas, G. Camp & R.M.J.P. Rikers (2001). Instructional compensation for age-related cognitive declines: effects of goal-specificity in maze learning. Journal of Educational Psychology, 93 (1), 181-186.
P.W.M. van Gerven, F. Paas, J.J.G,. van Merriënboer & H.G. Schmidt (2000). Cognitive load theory and the acquisition of complex cognitive skills in the elderly: Towards an integrative framework. Educational Gerontology, 26, 503-521.
H.G. Schmidt, V.H. Peeck, F. Paas & G.J.P. van Breukelen (2000). Remembering the street names of one's childhood neighborhood: A study of very long-term retention. Memory, 8, 56-66. doi: 10.1080/096582100387696
J.J. Adam, F. Paas, M.J. Buekers, I.J. Wuyts, W. Spijkers & P. Wallmeyer (1999). Gender differences in choice reaction tasks: Evidence for differential strategies. Ergonomics, 42, 327-335.
J. Sweller, J.J.G,. van Merriënboer & F. Paas (1998). Cognitive architecture and instructional design. Educational Psychology Review, 10, 251-295.
M.B.M. de Croock, J.J.G,. van Merriënboer & F. Paas (1998). High versus low contextual interference in simulation-based training of troubleshooting skills: Effects on transfer performance and invested mental effort. Computers in Human Behavior, 14, 249-269.
J.J. Adam, F. Paas, J.C. Teeken, E.M. van Loon, M.P.J. van Boxtel, P.J. Houx & J. Jolles (1998). Effects of age on performance in a finger precuing task. Journal of Experimental Psychology-Human Perception and Performance, 24, 870-883.
J.J. Adam, J.C. Teeken, P. Ypelaar, F.T.J. Verstappen & F. Paas (1997). Exercise-induced arousal and information processing. International Journal of Sport Psychology, 28, 217-226.
M.P.J. van Boxtel, F. Paas, P.J. Houx, J.J. Adam, J.C. Teeken & J. Jolles (1997). Aerobic capacity and cognitive performance in a cross-sectional aging study. Medicine and Science in Sports and Exercise, 29, 1357-1365.
J.J. Adam, D. Keyson & F. Paas (1997). Vibro-tactual choice reaction time in a precuing paradigm. Human Movement Science, 16, 549-565.
D. Serrien, M.J. Buekers, J.J. Adam, W. Spijkers, I.J. Wuyts & F. Paas (1997). The effect of stimulus-response manipulations on serial position effects in a choice reaction task. Journal of Sports Sciences, 15, 13-13.
J.J. Adam, E.M. van Loon, F. Paas, M.R. Drost, M.M.J. van Dongen & R. Kodde (1997). Impact forces of one- and two-element target-aiming responses. Human Movement Science, 16, 369-377.
J.J. Adam, F. Paas, M.J. Buekers, I.J. Wuyts, W. Spijkers & P. Wallmeier (1996). Perception-action coupling in choice reaction time tasks. Human Movement Science, 15, 511-519.
W. Spijkers, P. Wallmeyer, J.J. Adam, F. Paas, M.J. Buekers & I.J. Wuyts (1996). Spatial compatibility of signal-response position in pointing. Psychological Research-Psychologische Forschung, 59, 107-118.
J.C. Teeken, J.J. Adam, F. Paas, M.P.J. van Boxtel, P.J. Houx & J. Jolles (1996). Effects of age and gender on discrete and reciprocal aiming movements. Psychology and Aging, 11, 195-198.
J.J. Adam & F. Paas (1996). Dwell time in reciprocal aiming tasks. Human Movement Science, 15, 1-24.
J.J. Adam, F. Paas, J. Ekering & E.M. van Loon (1995). Spatial localization: Tests of a two-process model. Experimental Brain Research, 102, 531-539.
J.J. Adam, F. Paas, I.C.J.M. Eyssen, W. Slingerland, H. Bekkering & M.R. Drost (1995). The control of reciprocal aiming movements: Evidence for chunking. Human Movement Science, 14, 1-11.
F. Paas, J.J.G,. van Merriënboer & J.J. Adam (1994). Measurement of cognitive-load in instructional research. Perceptual and Motor Skills, 79, 419-430.
F. Paas & J.J.G,. van Merriënboer (1994). Instructional control of cognitive load in the training of complex cognitive tasks. Educational Psychology Review, 6, 51-71.
F. Paas, J.J. Adam, G.M.E. Janssen, J.G.P.M. Vrencken & A.M.P.M. Bovens (1994). Effects of a 10-months endurance training program on speeded perceptual-motor tasks. Perceptual and Motor Skills, 78, 1267-1273.
F. Paas & J.J.G,. van Merriënboer (1994). Variability of worked examples and transfer of geometrical problem-solving skills: A cognitive-load approach. Journal of Educational Psychology, 86, 122-133.
F. Paas & J.J.G,. van Merriënboer (1993). The efficiency of instructional conditions: An approach to combine mental-effort and performance measures. Human Factors, 35, 737-743.
F. Paas (1992). Training strategies for attaining transfer of problem-solving skill in statistics: A cognitive-load approach. Journal of Educational Psychology, 84, 429-434.
J.J.G,. van Merriënboer, O. Jelsma & F. Paas (1992). Training for reflective expertise: A four-component instructional design model for complex cognitive skills. Etr&D-Educational Technology Research and Development, 40, 23-45.
F. Paas & J.J. Adam (1991). Human information processing during physical exercise. Ergonomics, 34, 1385-1397.
J.J.G,. van Merriënboer & F. Paas (1990). Automation and schema acquisition in learning elementary computer programming: Implications for the design of practice. Computers in Human Behavior, 6, 273-289.

M. Baars, L. Wijnia, A. de Bruin & F. Paas (2020). Sharing the load: A strategy to improve self-regulated learning. In D. Dinsmore & L. Fryer (Eds.), Handbook of strategies and strategic processing (pp. 234-247). New York: Routledge
P. Ayres, J.C. Castro-Alonso, M. Wong, N. Marcus & F. Paas (2020). Factors that impact on the effectiveness of instructional animations. In S. Tindall-Ford, S. Agostinho & J. Sweller (Eds.), Advances in cognitive load theory: Rethinking teaching (pp. 180-192). London: Routledge
J.C. Castro-Alonso, P. Ayres, M. Wong & F. Paas (2020). Visuospatial tests and multimedia learning: The importance of employing relevant instruments. In S. Tindall-Ford, S. Agostinho & J. Sweller (Eds.), Advances in cognitive load theory: Rethinking teaching (pp. 207-229). London: Routledge
J. Leppink, F. Paas, T.A.J.M. van Gog & J.J.G. van Merrienboer (2020). How to measure effects of self-regulated learning with checklists on the acquisition of task selection skills. In S. Tindall-Ford, S. Agostinho & J. Sweller (Eds.), Advances in cognitive load theory: Rethinking teaching (pp. 66-79). London: Routledge
M.F. Mavilidi, K.H.R. Ouwehand, A.D. Okely, P. Chandler & F. Paas (2020). Embodying learning through physical activity and gestures in preschool children. In S. Tindall-Ford, S. Agostinho & J. Sweller (Eds.), Advances in cognitive load theory: Rethinking teaching (pp. 103-118). London: Routledge
F. Mirza, S. Agostinho, S. Tindall-Ford, F. Paas & P. Chandler (2020). Self-management of cognitive load: Potential and challenges. In S. Tindall-Ford, S. Agostinho & J. Sweller (Eds.), Advances in cognitive load theory: Rethinking teaching (pp. 157-167). London: Routledge
S. Sepp, S. Agostinho, S. Tindall-Ford & F. Paas (2020). Gesture-based learning with ICT: Recent developments, opportunities and considerations. In S. Tindall-Ford, S. Agostinho & J. Sweller (Eds.), Advances in cognitive load theory: Rethinking teaching (pp. 130-141). London: Routledge
M. Wong, J.C. Castro-Alonso, P. Ayres & F. Paas (2020). The effects of transient information and element interactivity on learning from instructional animations. In S. Tindall-Ford, S. Agostinho & J. Sweller (Eds.), Advances in cognitive load theory: Rethinking teaching (pp. 80-88). London: Routledge
M.A. Baars, L. Wijnia, A. De Bruin & F. Paas (2020). SHARING THE LOAD A Strategy to Improve Self-regulated Learning. In Handbook of Strategies and Strategic Processing. New York: Routlegde
J.C. Castro-Alonso, F. Paas & P. Ginns (2019). Embodied cognition, science education, and visuospatial processing. In J.C. Castro-Alonso (Ed.), Visuospatial processing for education in health and natural sciences (pp. 175-205). Cham, Switzerland: Springer
J.C. Castro-Alonso, P. Ayres & F. Paas (2019). A battery of computer tests to measure visuospatial processing. In J.C. Castro-Alonso (Ed.), Visuospatial processing for education in health and natural sciences (pp. 207-229). Cham, Switzerland: Springer
L.Y.J. Wong, M.A. Baars, B.B. de Koning, T. van der Zee, D. Davies, M. Khalil, G.J. Houben & F. Paas (2019). Educational theories and learning analytics: from data to knowledge – The whole is greater than the sum of its parts. In D. Ifenthaler, M. Dana-Kristin & J. Yin-Kim (Eds.), Utilizing learning analytics for study success (pp. 3-25). Cham: Springer doi: 10.1007/978-3-319-64792-0_1
J.C. Castro-Alonso, P. Ayres & F. Paas (2017). Computerized and adaptable tests to measure visuospatial abilities in STEM students. In T. Andre (Ed.), Advances in human factors in training, education, and learning sciences (pp. 337-349). New York: Springer
S. Agostinho, P. Ginns, S. Tindall-Ford, M. Mavilidi & F. Paas (2016). 'Touch the screen': Linking touch-based educational technology with learning – a synthesis of current research. In Educational Technologies: Challenges, Applications and Learning Outcomes (pp. 33-57). New York: Nova Science Publishers
J. Leppink, T.A.J.M. van Gog, F. Paas & J. Sweller (2015). Cognitive load theory: Researching and planning teaching to maximise learning. In J. Cleland & S..J. Durning (Eds.), Researching medical education. New York: Wiley-Blackwell
J. Leppink, T. van Gog, F. Paas & J. Sweller (2015). Cognitive load theory: Researching and planning teaching to maximize learning. In J. Cleland & S. Durning (Eds.), Researching Medical Education (pp. 207-218). John Wiley & Sons
J.C. Castro-Alonso, P. Ayres & F. Paas (2015). The potential of embodied cognition to improve STEAM instructional dynamic visualisations. In X. Ge, D. Ifenthaler & J.M. Spector (Eds.), Full steam ahead: Emerging technologies for STEAM (pp. 113-136). Springer
M.L. Nugteren, H.K. Tabbers, K. Scheiter & F. Paas (2014). Simultaneous and sequential presentation of realistic and schematic instructional dynamic visualizations. In W. Huang (Ed.), Human centric visualization: Theories, methodologies, and case studies (pp. 605-622). Springer
M. Galani, P. Yu, F. Paas & P. Chandler (2014). Battling the challenges of training nurses to use information systems through theory-based training material design. In H Grain (Ed.), Investing in E-Health: People, Knowledge and Technology for a Healthy Future (pp. 32-37). Netherlands: IOS Press
F. Paas & J. Sweller (2014). Implications of cognitive load theory for multimedia learning. In The Cambridge handbook of multimedia learning (pp. 27-42). New York: Cambridge: Cambridge University Press
J.C. Castro-Alonso, P. Ayres & F. Paas (2014). Dynamic visualisations and motor skills. In W. Huang (Ed.), Human centric visualization: Theories, methodologies, and case studies (pp. 551-580). Springer
P. Antonenko, T. van Gog & F. Paas (2014). Implications of neuroimaging for educational research. In J..M. Spector, M..D. Merrill, J. Elen & M..J. Bishop (Eds.), Handbook of research on educational communications and technology (pp. 51-63). New York: Springer
P.D. Antonenko, T. van Gog & F. Paas (2013). Implications of neuroimaging for educational research. In J.M. Spector, M.D. Merrill, J. Elen & M.J. Bishop (Eds.), Handbook of Research on Educational and Communications Technology (4th rev. ed.) (pp. 51-63). London: Routledge
K.H.R. Ouwehand, T. van Gog & F. Paas (2013). The use of gesturing to facilitate older adults' learning from computer-based dynamic visualizations. In R.Z. Zheng, R.D. Hill & M.K. Gardner (Eds.), Engaging older adults with modern technology: Internet use and information access needs (pp. 33-58)
S.M.M. Loyens, P.A. Kirschner & F. Paas (2012). Problem-based learning. In K.R. Harris, S. Graham & T Urdan (Eds.), APA educational psychology handbook: Vol. 3. Application to learning and teaching (pp. 403-425). Washington DC: American Psychological Association
T. van Gog & F. Paas (2012). Cognitive load measurement. In N. Seel (Ed.), Encyclopedia of the Sciences of Learning (pp. 599-601). New York: Springer
F. Paas & F. Kirschner (2012). Goal-free effect. In N. Seel (Ed.), Encyclopedia of the sciences of learning (pp. 1375-1377). New York: Springer
F. Paas, J.J.G. van Merrienboer & T. van Gog (2011). Designing instruction for the contemporary learning landscape. In K.R. Harris, S. Graham & T. Urdan (Eds.), APA Educational Psychology Handbook: Vol. 3. Application to learning and teaching (2011) (pp. 335-357). Washington DC: American Psychological Association
R. Brunken, T. Seufert & F. Paas (2010). Cognitive load measurement. In J. Plass, R. Moreno & R. Brunken (Eds.), Cognitive load Theory (pp. 181-202). New York: Cambridge University Press
L. Kester, F. Paas & J.J.G. van Merrienboer (2010). Instructional control of cognitive load in the design of complex learning environments. In J. Plass, R. Moreno & R Brunken (Eds.), Cognitive load Theory (pp. 109-130). New York: Cambridge University Press.
P.A. Kirschner, F. Kirschner & F. Paas (2009). Cognitive load theory. In E. Anderman (Ed.), Psychology of classroom learning: An encyclopedia (pp. 205-209). Detroit, USA: Macmillan
F. Paas & T. van Gog (2009). Principles for designing effective and efficient training of complex cognitive skills. In F.T. Durso (Ed.), Reviews of human factors and ergonomics, vol. 5 (pp. 166-194). Santa Monica, CA: Human Factors and Ergonomics Society.
F. Paas, P. Ayres & M. Pachman (2008). Assessment of cognitive load in multimedia learning environments: Theory, methods, and applications. In D. Robinson & G. Schraw (Eds.), Recent innovations in educational technology that facilitate student learning (pp. 11-35). Charlotte: Information Age Publishing
H.K. Tabbers, F. Paas, C. Lankford, R.L. Martens & J.J.G,. van Merriënboer (2008). Studying eye movements in multimedia learning. In J.F. Rouet, R. Lowe & W. Schnotz (Eds.), Understanding multimedia documents (pp. 169-184). New York: Springer
T. van Gog, H. Jarodzka, K. Scheiter, P. Gerjets & F. Paas (2008). Guiding students' attention during example study by showing the model's eye movements. In J. Zumbach, N. Schwartz, T. Seufert & L. Kester (Eds.), Beyond knowledge: The legacy of competence (pp. 189-196). Dordrecht: Springer
T. van Gog, F. Paas, W. Savenye, R. Robinson, M. Niemczyk, R.K. Atkinson, T.E. Johnson, D.L. O'Connor, R.M.J.P. Rikers, P. Ayres, A.R. Duly, P. Ward & P.A. Hancock (2008). Data collection and analysis. In J..M. Spector, M..D. Merrill, J..J..G. Van Merriënboer & M..P. Driscoll (Eds.), Handbook of Research on Educational Communications and Technology (3rd rev. ed.) (pp. 763-806). New York: Routledge
F. Kirschner, F. Paas & P.A. Kirschner (2008). Individual versus group learning as a function of task complexity: An exploration into the measurement of group cognitive load. In J. Zumbach, N. Schwartz, T Seufert & L. Kester (Eds.), Beyond knowledge: The legacy of competence (pp. 21-28). [s.l.]: Springer
J.J.G,. van Merriënboer, D. Sluijsmans, G. Corbalan, S. Kalyuga, F. Paas & C. Tattersall (2006). Performance assessment and learning task selection in environments for complex learning. In J. Elen & R.E. Clark (Eds.), Handling complexity in learning environments: Theory and research (EARLI Series "Advances in Learning and Instruction") (pp. 201-220). Groningen: Elsevier
F. Paas & O. Firssova (2004). Usability evaluation of integrated E-learning. In W.M.G. Jochems, J.J.G. van Merriënboer & E.J.R. Koper (Eds.), Integrated e-learning (pp. 112-125). London: Taylor & Francis
F. Paas & M.B.M. de Croock (2004). Expert's Edge: Helping the learner comprehend. In G.R. Morrison, S.M. Ross & J.E. Kemp (Eds.), Designing effective instruction (4th ed.). New York: John Wiley & Sons
J.J.G,. van Merriënboer & F. Paas (2003). Powerful learning and the many faces of instructional design: Toward a framework for the design of powerful learning environments. In E. de Corte, L. Verschaffel, N. Entwistle & J.J.G. van Merriënboer (Eds.), Powerful learning environments: Unravelling basic components and dimensions (EARLI Series "Advances in Learning and Instruction") (pp. 3-20). Pergamon
F. Paas, J.J. Adam, J.C. Teeken, F.T.J. Verstappen, M.P.J. van Boxtel, P.J. Houx & J. Jolles (1995). Vitality and cognitive aging. In J. Jolles, M. van Boxtel, P. Houx & R. Ponds (Eds.), The Maastricht aging study: Determinants of cognitive aging (pp. 127-132). Maastricht: Neuropsych. Publishers

T. van Gog & F. Paas (2008). Data collection and analysis: Introduction. In J.M. Spector, M.D. Merrill, J.J.G. van Merriënboer & M.P. Driscoll (Eds.), Handbook of Research on Educational Communications and Technology (3rd rev. ed.) (pp. 763-767). London: Routledge
F. Paas, P.W.M. van Gerven & H.K. Tabbers (2005). The cognitive aging principle in multimedia learning. In R.E. Mayer (Ed.), The Cambridge handbook of multimedia learning (pp. 339-351). New York: Cambridge University Press

F. Paas, T. van Gog & J. Sweller (Ed.). (2010). Updating cognitive load theory with new conceptualizations, specifications and integrated research perspectives. Special issue Educational Psychology Review 22(2) (Educational Psychology Review, 22(2)). Dordrecht: Kluwer
T. van Gog, F. Paas & J. Sweller (Ed.). (2010). Cognitive load theory: Advances in research on worked examples, animations, and cognitive load measurement. Special issue Educational Psychology Review 22(4). Dordrecht: Kluwer

F. Paas (Ed.). (2015-2021) Educational Psychology Review.
F. Paas, A. Renkl & J. Sweller (Eds.). (2004-2004) Instructional Science, 32(1-2).
F. Paas, A. Renkl & J. Sweller (Eds.). (2003-2003) Educational Psychologist, 38(1).

L. Verhoeven, W. Scholtz & F. Paas (Eds.). (2009-2009) Learning and Instruction, 19(5).
F. Paas & P. Ayres (Eds.). (2009-2009) Educational Psychology Review, 21.

W.T.J.L. Pouw, A. Aslanidou, K.A,. Kamermans & F. Paas (2017). Is ambiguity detection in haptic imagery possible? Evidence for enactive imaginings. In Gunzelmann, A. Howes, T. Tenbrink, & E. J. Davelaar (Eds.) (Ed.), Proceedings of the 39th Annual Conference of the Cognitive Science Society (pp. 2925-2930). Austin, TX: Austin, TX: Cognitive Science Society
T. van Gog, D. Kostons & F. Paas (2010). Teaching students self-assessment and task-selection skills with video-based modeling examples. In S. Ohlsson & R. Catrambone (Eds.), Proceedings of the 32nd Annual Conference of the Cognitive Science Society (pp. 296-301). Austin, TX: Cognitive Science Society
T. van Gog & F. Paas (2009). Effects of concurrent performance monitoring on cognitive load as a function of task complexity. In N. Taatgen & H. van Rijn (Eds.), Proceedings of the 31st Annual Conference of the Cognitive Science Society (pp. 1605-1608). Austin, TX: Cognitive Science Society
D. Kostons, T. van Gog & F. Paas (2008). The effects of expertise and an eye movement cue on self-generated self-assessment criteria. In Proceedings of the International Conference of the Learning Sciences
T. van Gog, S. Brand-Gruwel, L. van Meeuwen & F. Paas (2008). Uncovering cognitive processes: Cued retrospective reporting based eye movement records. In Proceedings of the International Conference of the Learning Sciences

B.B. de Koning, H.K. Tabbers, R.M.J.P. Rikers & F. Paas (2008). Attention guidance in learning from a complex animation: Seeing is understanding? In S. Ainsworth & F. Maes (Eds.), Proceedings of the EARLI-SIG2 on Comprehension of Text and Graphics (pp. 86-89). Tilburg

A. Van Straaten, K.H.R. Ouwehand & F. Paas (2019, juni 1). The effects of relative task complexity on subjective ratings of cognitive load. Maastricht, Netherlands, International Cognitive Load Theory Conference in Maastricht.
G.J. Rop, W. Pouw, B.B. de Koning, F. Paas & H.K. Tabbers (2018, augustus 27). The effects of spatial distance on the split-attention effect in multimedia learning. Freiburg, Germany, EARLI SIG2 Meeting on Comprehension of Text and Graphics.
K.H.R. Ouwehand, J.A. De Nooijer, T. van Gog & F. Paas (2018, juli 1). The integration of action or gestures with spoken action phrases in young and older adults: An ERP study. Capetown, South Africa, The International Society for Gesture Studies (ISGS) conference.
K.H.R. Ouwehand, J.A. De Nooijer, T. van Gog & F. Paas (2017, maart 1). The integration of action or gestures with spoken action phrases in young and older adults: An ERP study. Vienna, Austria, The International Society for Gesture Studies (ISGS) conference.
W.T.J.L. Pouw, T.A.J.M. van Gog, R.A. Zwaan & F. Paas (2014, juni 23). Embedded Embodied Cognition: a Review on Manipulatives and Gesture. Freudenthal Institute for Science and Mathematics Education. Utrecht University, Invited presentation, Bakker, M. F. van der Schaaf, S. Shayan, & P. Leseman (symposium Chairs & Organizers), Embodied cognition in education and training.
W.T.J.L. Pouw, T. van Gog, R.A. Zwaan & F. Paas (2014, april 5). Instructional Manipulatives for Learning Concrete and Abstract Content: An Embodied Interaction (Re)View. Philadelphia, USA, AERA Annual Meeting 2014.

K.H.R. Ouwehand, T. van Gog & F. Paas (2014, januari 1). Effects of pointing gestures on source memory in young and older adults. San Diego. USA, International Society for Gesture Studies (ISGS) conference 2014.

J.A. de Nooijer, T. van Gog, F. Paas & R.A. ZwaanEffects of imitating gestures during encoding or during retrieval of novel verbs on children¿s test performance. München, Germany, EARLI.
K.H.R. Ouwehand, T. van Gog & F. PaasEffects of gestures on source memory in young and older adults. Maastricht, national fall school of the Inter University Centre for Educational Sciences (ICO) 2012.
K.H.R. Ouwehand, T. van Gog & F. PaasEffects of gestures on attention allocation, performance and cognitive load. Toulouse, Cognitive Load Theory Conference 2013.
K.H.R. Ouwehand, T. van Gog & F. PaasThe effects of gestures and age in video-based instructions on problem solving. Lund, International Society for Gesture Studies (ISGS) conference 2012.

M.A. Baars, T. van Gog, A. De Bruin & F. Paas (2019). The relation between subjective mental effort measures and judgments of learning: A meta-analysis.
K. Xu, A. Cunha-Harvey, R. King, B. De Koning, F. Paas, M.A. Baars & J. Guo (2019). A Cross-cultural Investigation on Perseverant Grit, Self-regulated Learning, and Achievement.
F. Paas & J. Sweller (2017). Shaping the future of CLT: A retrospective and prospective look at theory and data. Keynote 10th International Cognitive Load Theory Conference: Wollongong, Australia.
F. Kirschner, F. Paas & P.A. Kirschner (2009). Individueel vs. Groeps Leren als functie van Taak Complexiteit [Individual versus group learning as a function of task complexity]. The Onderwijs Research Dagen (ORD): Leuven, Belgium.
F. Kirschner, F. Paas & P.A. Kirschner (2009). Efficiency of Individual versus Group Learning as a Function of Task Complexity. The European Association for Research on Learning and Instruction conference (EARLI): Amsterdam, The Netherlands.
F. Paas (2009). The role of human cognitive architecture in the transition from guided to unguided learning. Keynote presented at the International Conference on Cognition and Exploratory Learning in Digital Age (CELDA): Rome, Italy.
F. Paas (2009). Multidisciplinary research perspectives on the design of innovative learning environments. Invited tutorial presented at the International Conference on Cognition and Exploratory Learning in Digital Age (CELDA): Rome, Italy.
F. Paas (2009). The role of human cognitive architecture in the transition from guided to unguided learning. Keynote presented at the 73. Tagung der Arbeitsgruppe für empirische pädagogische Forschung (AEPF): Bochum, Germany.
F. Kirschner, F. Paas & P.A. Kirschner (2009). Individual vs. Group Learning as a Function of Task Complexity: An Exploration into the Measurement of Group Member Cognitive Load. The annual meeting of the American Educational Research Association (AERA): San Diego, USA.
F. Kirschner, F. Paas & P.A. Kirschner (2009). A Cognitive-Load Approach to Collaborative Learning: United brains for complex learning. The Cognitive Load Theory Conference: Heerlen, The Netherlands.

W.T.J.L. Pouw & F. Paas (2015). Organized Symposium. Human Movement Skills: Learning, Cognition, Health: University of Wollongong (2015, mei 26 - 2015, mei 26).
F. Paas (2010). Evolutionary educational psychology: How a new view of human cognitive architecture can advance cognitive load research. 4th International Cognitive Load Theory Conference: Hong Kong/Macao, China (2010, november 2 - 2010, november 2).
F. Paas (2010). Multidisciplinary research perspectives on the design of innovative learning environments. Fo Guang University: Yilan, Taiwan (2010, november 1 - 2010, november 1).
F. Paas (2010). Human cognitive architecture and the design of innovative learning environments. 2010 International Conference of the Korean Society for Educational Technology (KSET): Seoul, Korea (2010, mei 1 - 2010, mei 1).
F. Paas (2010). A cognitive load approach to the design of innovative learning environments. Ewha Womens University: Seoul, Korea (2010, mei 2 - 2010, mei 2).

M.A. Baars, K. Kamermans & F. Paas (2018). Ace Your Self-study: Using A Mobile Application to Support Self-regulated Learning. Special Interest Group Metacognition, EARLI: Zurich, Switzerland.
M.A. Baars, K. Kamermans & F. Paas (2018). The Effect of Collaborative Learning and Metacognitive support on Monitoring and Performance. Special Interest Group Metacognition, EARLI: Zurich, Switzerland.
M.A. Baars, C. Leopold & F. Paas (2017). Explain yourself: Self-explaining to improve monitoring when learning to solve problems. AERA conference: San Antonio, USA.
M.A. Baars, L. Wijnia & F. Paas (2017). The Influence of Affect and Motivation on Self-regulated Learning When Learning to Solve Problems in Secondary Education. Conference by EARLI: Tampere, Finland.
M.A. Baars & F. Paas (2017). Ace your self-study. Mobile application: Erasmus University Rotterdam.
M.A. Baars, T. van Gog, A.B.H. De Bruin & F. Paas (2016). High school self-monitoring, regulation and learning when solving problems and studying worked examples. International Cognitive Load Theory Conference: Bochum, Germany.
W.T.J.L. Pouw, T. van Gog, R.A. Zwaan & F. Paas (2014). Augmenting instructional animations with sensori-motor information. 6th conference of the international society for gesture studies: San Diego (2014, juli 7 - 2014, juli 11).
K.H.R. Ouwehand, T. van Gog & F. Paas (2014). Designing effective video-based modeling examples: Gestures guide attention to relevant task areas. Joint Special Interest Group Meeting of EARLI SIG6 (Instructional Design) and Sig 7 (Learning and Instruction with Computers): Rotterdam, the Netherlands.
J.A. de Nooijer, T. van Gog, F. Paas & R.A. Zwaan (2013). When Left Is Not Right: Handedness Effects on Learning Object-manipulation Words Using Pictures with Left or Right-handed First-person Perspectives. ESLP: Potsdam, Germany.
H.K. Tabbers, S.A.A. van Mierlo & F. Paas (2013). A text to remember: The limited benefits of retrieval practice for transfer performance. 15th Biennial Conference Meeting of the European Association of Research on Learning and Instruction: Munich, Germany.
W.T.J.L. Pouw, C. Eielts, T. van Gog, R.A. Zwaan & F. Paas (2013). Embodied Know-How: Does motor-involvement promote learning outcomes in science education. 7th international conference on tangible, embedded and embodied interaction: Barcelona (2013, februari 10 - 2013, februari 13).
M.A. Baars, T. van Gog, A. De Bruin & F. Paas (2013). Completion of partially worked-out examples leads to underestimation of future test performance. Onderwijs Research Dagen: Brussel, Belgium (2013, mei 30).
M.A. Baars, T. van Gog, A. De Bruin & F. Paas (2013). Completion of partially worked-out examples leads to underestimation of future test performance. Cognitive Load Conference: Toulouse, France (2013, juni 26).
M.A. Baars, T. van Gog, A. De Bruin & F. Paas (2013). Completion of partially worked-out examples as a generation strategy to improve monitoring accuracy. EARLI Conference: München, Germany (2013, augustus 31).
M.A. Baars, T. van Gog, A. De Bruin & F. Paas (2013). Effects of immediate and delayed problem solving after worked example study on primary school children¿s monitoring accuracy. EARLI Conference: München, Germany.
M.A. Baars, T. van Gog, A. De Bruin & F. Paas (2012). Using Self-testing to Improve Monitoring Accuracy When Studying Worked Examples in Primary Education. Special Interest Group meeting EARLI: Milaan (2012, september 6).
M.A. Baars, T. van Gog, A. De Bruin & F. Paas (2012). Completion of partially worked-out examples leads to underestimation of future test performance. Graduate Research Day Psychology Erasmus University Rotterdam: Rotterdam (2012, oktober 4).
M.A. Baars, T. van Gog, A. De Bruin & F. Paas (2012). Accuracy of immediate and delayed comprehension judgments about problem solving tasks. AERA: Vancouver, Canada (2012, april 16).
K.H.R. Ouwehand, T. van Gog & F. Paas (2012). Effects of gestures on learning from video-based instructions in young and older adults. the international fall school of the Inter University Centre for Educational Sciences 2012: Girona.
S.A.A. van Mierlo, H.K. Tabbers & F. Paas (2012). Does targeting the situation model during retrieval promote transfer from expository texts? EARLI SIG2 Meeting on Comprehension of Text and Graphics: Grenoble, France.
M.A. Baars, T. van Gog, A. De Bruin & F. Paas (2012). Accuracy of immediate and delayed Judgments of Learning in worked examples and problem solving tasks. Cognitive Load Conference: Tallahassee, USA (2012, april 11).
M.A. Baars, T. van Gog, A. De Bruin & F. Paas (2012). Accuracy of Judgments of Learning and restudy choices when studying worked examples. AERA: Vancouover, Canada (2012, april 14).
M.A. Baars, T. van Gog, A. De Bruin & F. Paas (2012). Using self-test to improve monitoring accuracy when studying worked examples in primary education. Onderwijs Research Dagen: Wageningen (2012, juni 22).
M.A. Baars, T. van Gog, A. De Bruin & F. Paas (2012). Fostering self-monitoring and self-regulation when learning to solve problems. Symposium Improving Metacognitive Skills: Maastricht (2012, september 28).
M.A. Baars, T. van Gog, A. De Bruin & F. Paas (2011). Accuracy of immediate and delayed Judgments of Learning about problem solving tasks. Onderwijs Research Dagen: Maastricht (2012, juni 23).
B.B. de Koning, H.K. Tabbers, R.M.J.P. Rikers & F. Paas (2011). Learning from cued and uncued animations: Effects of generating and receiving explanations. Paper presented at the Annual Meeting of the American Educational Research Association: New Orleans (LA), USA.
K.H.R. Ouwehand, T. van Gog & F. Paas (2011). The influence of co-speech gestures in instruction on learning effectiveness across age. Poster presented at the preconference of Junior Researchers of the European Association for Research on Learning and Instruction, 2011: Exeter, United Kingdom.
M.A. Baars, T. van Gog, A. De Bruin & F. Paas (2011). Using self-test to improve monitoring accuracy when studying worked examples. ICO National Fall School: Eindhoven (2011, oktober 6).
M.A. Baars, T. van Gog, A. De Bruin & F. Paas (2011). Accuracy of immediate and delayed Judgments of Learning in worked examples and problem solving. EARLI: Exeter (2011, augustus 29).
M.A. Baars, T. van Gog, A. De Bruin & F. Paas (2011). Accuracy of immediate and delayed Judgments of Learning when studying worked examples. JURE: Exeter, UK (2011, augustus 29).
M.A. Baars, T. van Gog, A. De Bruin & F. Paas (2010). Accuracy of immediate and delayed Judgments of Learning during problem solving. EARLI Special Interest Groups Instructional Design and Learning and Instruction with Computers: Ulm, Germany (2010, augustus 28).
M.A. Baars, T. van Gog, A. De Bruin & F. Paas (2010). Accuracy of immediate and delayed Judgments of Learning when solving problems. Graduate Research Day Psychology Erasmus University Rotterdam: Rotterdam (2010, september 30).
B.B. de Koning, H.K. Tabbers, R.M.J.P. Rikers & F. Paas (2010). Speak up and listen! Understanding instructional explanations through explanations. Paper presented at the EARLI-SIG2 meeting on `Comprehension of text and graphics¿: Tuebingen, Germany.
B.B. de Koning, H.K. Tabbers, R.M.J.P. Rikers & F. Paas (2009). Self-explaining improves learning performance when studying an instructional animation with attention-directing cues. Paper presented at the Meeting of the European Association of Research on Learning and Instruction: Amsterdam, The Netherlands..
B.B. de Koning, H.K. Tabbers, R.M.J.P. Rikers & F. Paas (2009). Learning from complex animations: The effects of spotlight-cueing and generating self-explanations. Paper presented at the Annual Meeting of the American Educational Research Association: San Diego, California, USA..
B.B. de Koning, H.K. Tabbers, R.M.J.P. Rikers & F. Paas (2009). Generating self-explanations leads to improved effectiveness of attention cueing in complex animations. Paper presented at the 3rd International Cognitive Load Theory Conference: Heerlen, The Netherlands.
B.B. de Koning, H.K. Tabbers, R.M.J.P. Rikers & F. Paas (2008). Attention cueing in complex animations: An overview of two years of research. Workshop `Resource-adaptive design of visualizations for supporting the comprehension of complex dynamics in the natural sciences': Playa d'Aro, Spain (2008, mei 22).
B.B. de Koning, H.K. Tabbers, R.M.J.P. Rikers & F. Paas (2008). Attention guidance in learning from a complex animation: Seeing is understanding? EARLI-SIG2 meeting on `Comprehension of text and graphics': Tilburg (2008, augustus 27).
B.B. de Koning, H.K. Tabbers, R.M.J.P. Rikers & F. Paas (2008). Attention guidance in learning from a complex animation: Seeing is understanding? Annual Meeting of the American Educational Research Association: New York City, New York, USA (2008, maart 27).
B.B. de Koning, H.K. Tabbers, R.M.J.P. Rikers & F. Paas (2008). Attention guidance in learning from a complex animation: Seeing is understanding? 8th International School on Educational Research: Jyväskylä, Finland (2008, januari 31).
B.B. de Koning, H.K. Tabbers, R.M.J.P. Rikers & F. Paas (2007). Speeding Up or Slowing Down the Animation: The Effect of Speed on Learning Outcomes and Mental Effort. Bi-Annual Meeting of the European Association of Research on Learning and Instruction: Budapest, Hungary (2007, augustus 28 - 2007, september 1).
B.B. de Koning, H.K. Tabbers, R.M.J.P. Rikers & F. Paas (2007). The Inverted Cueing Effect: Cueing the Uncued. Annual Meeting of the American Educational Research Association: Chicago, Illinois (2007, april 9 - 2007, april 13).
B.B. de Koning, H.K. Tabbers, R.M.J.P. Rikers & F. Paas (2007). Online exploration of attention cueing in an animation: Do visual cues capture learners¿ attention? 89th Annual Meeting of the American Educational Research Association (AERA): New York (2007, april 1).
R.M.J.P. Rikers & F. Paas (2006). Learner Characteristics: An Emerging Topic in Cognitive Load Research. Annual Meeting of the American Educational Research Association: San Francisco, CA.
R.M.J.P. Rikers, F. Paas & G. Camp (2001). Differential effects of goal specificity on maze learning among young and old adults. Tha Annual Meeting of the Americain Educational Research Association: Seattle (2001, april 1).
P.W.M. van Gerven, F. Paas, J.J.G,. van Merriënboer, M. Hendriks & H.G. Schmidt (2001). A multimedia strategy for efficient complex skill training into old age. The Annual Meeting of the Americain Educational Research Association: Seattle (2001, april 1).

W.T.J.L. Pouw, J.A. De Nooijer, T. van Gog, R.A. Zwaan & F. Paas (2014). Graduate Research Day Article Award 2014 awarded by Institute of Psychology Erasmus University Rotterdam for Pouw, de Nooijer, van Gog, Zwaan, Paas (2014) in Frontiers in Psychology. Graduate Research Day 2014: Rotterdam (2014, oktober 2 - 2014, oktober 2). Overig.

Educational Psychology Review

Role

Editor in Chief

Start date approval

Jan/2016

End date approval

Jan/2021

Journal of Educational Psychology

Role

Member Editorial Board

Start date approval

Jan/2015

Etr&D-Educational Technology Research and Development

Role

Member Editorial Board

Journal of Experimental Psychology-Applied

Role

Member Editorial Board

End date approval

Jan/2016

Full Professor

University

Erasmus University Rotterdam

School

Erasmus School of Social and Behavioural Sciences

Department

Department of Psychology, Education & Child Studies/Educational and Developmental Psychology

Country

The Netherlands

Telephone

0104082705
Address
Visiting address
Burg. Oudlaan 50
3062 PA Rotterdam
Postal address
Postbus 1738
3000 DR Rotterdam