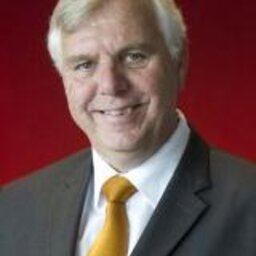 Full professor
Erasmus School of Social and Behavioural Sciences
Public Administration
Location

Burg. Oudlaan 50, Rotterdam

Room

T17-17

Email
‹

Back to overview
Profile
Harry Geerlings is professor in the Governance of Sustainable Mobility at the Department of Public Administration and Sociology of the Erasmus University Rotterdam. Furthermore he is member of SmartPort 2.0, a cooperation between the Rotterdam port community, Erasmus University Rotterdam and other key stakeholders in port related research. 
For more than 25 years he is specialized in research in the domain of sustainable transport, the interaction with environment and spatial planning and the need for change (in modern vocabulary: transition management) .Valorization (getting the maximum value and usefulness out of projects), is one of his key priorities in the actions he undertakes.
His teaching covers a wide range of topics, varying from energy consumption on container terminals, via the cultural and institutionally aspect in port governance. Presently he is the chair of the Examination Board of his faculty that stand for the quality of the eduction and examination in his faculty.
Geerlings holds a Ph.D. degree in economics (1997) from the Free University in Amsterdam. He was promoter of 3 PhD's and is currently supervising 6 PhD candidates. Since its foundation in 1992, he is member the PhD research school TRAIL that offers programs for postgraduate Ph.D. students in the fields of mobility, transport, logistics, traffic and infrastructure. An example of his port related activities is the EU project Green Efforts.
Bob Castelein, Harry Geerlings & JHR van Duin (2020) - The reefer container market and academic research: a review study - Journal of Cleaner Production, 256, 1-15 - doi: 10.1016/j.jclepro.2020.120654
Harry Geerlings, Bob Castelein & JHR van Duin (2020) - Cold chain strategies for seaports; towards a worldwide policy classifcation and analysis - European Journal of Transport and Infrastructure Research, 20 (3), 1-28 - doi: 10.18757/ejtir.2020.20.3.4074
M van der Horst, M Kort, B (Bart) Kuipers & Harry Geerlings (2019) - Coordination problems in container barging in the port of Rotterdam: an institutional analysis - Transportation Planning and Technology, 42 (2), 187-199 - doi: 10.1080/03081060.2019.1565164
Qiang Zhang, QS Zheng, Harry Geerlings & A El Makhloufi (2019) - Port governance revisited: how to govern and for what purpose? - Transport Policy, 77, 46-57 - doi: 10.1016/j.tranpol.2019.03.001
Bob Castelein, Harry Geerlings & JHR van Duin (2019) - Divergent effects of container port choice incentives on users' behavior - Transport Policy, 84, 82-93 - doi: 10.1016/j.tranpol.2019.04.010
Bob Castelein, JHR van Duin & Harry Geerlings (2019) - Identifying Dominant Stakeholder Perspectives on Sustainability Issues in Reefer Transportation: A Q-Method Study in the Port of Rotterdam - Sustainability, 11 (12) - doi: 10.3390/su11123425 - [link]
Bob Castelein, Harry Geerlings & JHR van Duin (2019) - The ostensible tension between competition and cooperation in ports: a case study on intra-port competition and inter-organizational relations in the Rotterdam coontainer handling sector - Journal of Shipping and Trade, 4 (1), 1-25 - doi: 10.1186/s41072-019-0046-5 - [link]
JHR van Duin, Harry Geerlings, L Tavasszy & D Bank (2019) - Identifying factors causing peak energy consumption of reefers at container terminals - Journal of Shipping and Trade, 4 (1), 1-17 - doi: 10.1186/s41072-019-0040-y
R Haakman, I Beenakker & Harry Geerlings (2019) - Reducing vehicle-related NOx and PM emissions in metropolitan areas: A comparison between the Randstad and the Rhine-Ruhr area - Journal of Cleaner Production, 247 - doi: 10.1016/j.jclepro.2019.119175
Harry Geerlings, R Heij & R Van Duin (2018) - Opportunities for peak shaving of ship to shore quay cranes at container terminals - Journal of Shipping and Trade, 3 (3), 1-10 - doi: 10.1186/s41072-018-0029-y
Harry Geerlings, JHR van Duin & R Heij (2018) - Energy peak shavings; for ship-to-shore cranes - Port Technology International, 78 (2), 117-121
JHR van Duin, Harry Geerlings, A Verbraeck & T Nafde (2018) - Cooling down: A simulation approach to reduce energy peaks of reefers at terminals - Journal of Cleaner Production, 193, 72-86 - doi: 10.1016/j.jclepro.2018.04.258
Qiang Zhang, Harry Geerlings, A El Makhloufi & S Chen (2018) - Who governs and what is governed in port governance: a review study - Transport Policy, 64, 51-60 - doi: 10.1016/j.tranpol.2018.01.019
Qiang Zhang, K He & Harry Geerlings (2017) - On the Driving Mechanism and Practice Mode of Integrating Port Resources in China's Provincial Area - Journal of Zhejiang Ocean University (Humanities Sciences), 34 (4), 8-35
JHR van Duin, Harry Geerlings, J Froese & RR Negenborn (2017) - Performance improvement in yard lighting; a new approach - Port Technology International, 76, 110-112 - [link]
JHR van Duin, Harry Geerlings, J Froese & RR Negenborn (2017) - Towards a method for benchmarking energy consumption at terminals: in search of performance improvement in yard lighting - International Journal of Transport Development and Integration, 1 (2), 212-224 - doi: 10.2495/TDI-V1-N2-212-224
Harry Geerlings & J Hou (2016) - Dynamics in sustainable port and hinterland operations: A conceptual framework and simulation of sustainability measures and their effectiveness, based on an application to the Port of Shanghai - Journal of Cleaner Production, 135, 449-456 - doi: 10.1016/j.jclepro.2016.06.134
Harry Geerlings, L (Linjie) Hou & H Zeng (2015) - Research on the Impact of the Third Industrial Revolution on Port Development - Review of Economic Studies, 10 (20), 48-55
Joop Koppenjan, Ingmar Meerkerk, S (Stefan) Verweij & Harry Geerlings (2015) - Afbakeningsperikelen in ruimtelijke projecten - Rooilijn, 48 (3), 244-251
Harry Geerlings, P Hemert, V Marchau, C Withagen & P Nijkamp (2014) - The potential of green gas in the Dutch transport sector - International Journal of Global Energy Issues. The Journal of the Global Energy Council, 37 (5/6), 236-25 - doi: 10.1504/IJGEI.2014.067668
L (Linjie) Hou & Harry Geerlings (2014) - Port related transport management and the governance of air pollution: A comparative study on emission standards between china and Europe and the position of ports - European Transport, 56 (1), 1-14
S (Stefan) Verweij, Ingmar Meerkerk, Joop Koppenjan & Harry Geerlings (2014) - Institutional interventions in complex urban systems: Coping with boundary issues in urban planning projects - Emergence: Complexity and Organization, 16 (1), 7-23
Harry Geerlings & I van Campenhout (2013) - Het gebruik van MER, GES en GIS in complexe besuitvorming; Nieuwe toepassingsmogelijkheden voor het integreren van gezondheidaspecten in complexe transportvraagstukken - Tijdschrift Vervoerswetenschap, 49 (1), 56-76
Harry Geerlings & Martin Jong (2011) - Exposing weaknesses in interactive planning: the remarkable return of comprehensive policy analysis in the Netherlands - Impact Assessment & Project Appraisal, 21 (4), 281-302
Richard Duin & Harry Geerlings (2011) - Schatten CO2-footprints voor containerterminals - Milieu. Tijdschrift voor Milieukunde, (6), 45-46
HR van Duin & Harry Geerlings (2011) - Estimating CO2-footprints of container terminal Port-Operations - International Journal of Sustainable Development and Planning, 6 (4), 459-473 - doi: 10.2495/SDP-V6-N4-459-473
Harry Geerlings & HR van Duin (2011) - A new method for assessing CO2-emissions from container terminals: a promising approach applied in Rotterdam - Journal of Cleaner Production, 19 (6-7), 657-666 - doi: 10.1016/j.jclepro.2010.10.012
Harry Geerlings & BW Wiegmans (2010) - Sustainable port innovations: barriers and enablers for successful implementation - World Review of Intermodal Transport Research, 3 (3), 230-250 - doi: 10.1504/WRITR.2010.034664
Harry Geerlings, JB Lohuis, BW Wiegmans & AC Willemsen (2009) - A renaissance in understanding technology dynamics? the emerging concept of transition management - Transportation Planning and Technology, 32 (5), 401-422
BW Wiegmans, Harry Geerlings, Ben-Jaap A Pielage & JGSN Visser (2008) - Evaluation of Potential Successful Innovative Freight Transport Options - Planning Practice and Research, 23 (3), 324-439
Harry Geerlings & M (Mariska) van der Sluis (2008) - The dominance of the Lisbon agreement as a barrier for an environmentally oriented transport policy in Europe; - European Transport, 39 (3), 14-32
Harry Geerlings & S Ongkittukul (2006) - Opportunities for innovation in public transport: effects of regulatory reforms on innovative capabilities. - Transport Policy, 13 (4), 283-293 - doi: 10.1016/j.tranpol.2005.12.003
Harry Geerlings, R klementschitz & C Mulley (2006) - Development of a methodology for benchmarking public transport organisations: a practical tool based on a industry sound methodology - Journal of Cleaner Production, 14 (2), 113-123 - doi: 10.1016/j.jclepro.2005.03.021
D Stead & Harry Geerlings (2005) - Integrating transport, land use planning and environment policy in Denmark - Innovation in Social Sciences Research, 18 (4), 443-453
Martin Jong & Harry Geerlings (2005) - Exchanging Experiences between Denmark and the Netherlands on transport infrastructure policies - International Journal of Technology, Policy and Management, 5 (2), 181-199
Martin Jong & Harry Geerlings (2005) - Exchanging Experiences on Transport Infrastructure Policy between The Netherlands and Denmark - International Journal of Technology, Policy and Management, 5 (2), 181-199 - doi: 10.1504/IJTPM.2005.007520
Harry Geerlings, Jacko Ast & S (Sumet) Ongkittikul (2005) - Towards a more fundamental transport policy: an inventory of trends that influence the transport patterns in western Europe and their implication for policy making - Transportation Journal, 6, 4050-4065
WM de Jong & Harry Geerlings (2004) - Wat kan Nederland leren van de Deense infrastructuurplanning - Bestuurswetenschappen, 58 (3), 193-216
Martin Jong & Harry Geerlings (2004) - Wat kan Nederland leren van de Deense infrastructuurplanning? - Bestuurswetenschappen, 2004 (3), 193-216
JAA de Jong & Harry Geerlings (2003) - De opmerkelijke terugkeer van de kostenbaten-analyse in het centrum van de bestuurspraktijk; Hoe het succes van O(E)EI lacunes in de moderne bestuurskundige theorie bloot legt - Beleid en Maatschappij, 30 (3), 166-178
Harry Geerlings & D Stead (2003) - The integration of land use planning, transport and environment in European policy and research - Transport Policy, 10, 196-197 - doi: 10.1016/S0967-070X(03)00020-9
Martin Jong & Harry Geerlings (2003) - The remarkable return of comprehensive policy analysis for transport infrastructure to the centre of administrative practice; how the success of O(E)EI exposes weaknesses in public participation in the Netherlands - Impact Assessment & Project Appraisal, 21 (4), 281-291
Harry Geerlings (2003) - The remarkable return of comprehensive policy analysis for transport infrastructure to the centre of administrative practice. How the success of O(E)EI exposes weaknesses in public participation in the Netherlands - Impact Assessment & Project Appraisal, 21 (4), 281-291
H Priemus & Harry Geerlings (2003) - Transport Innovation: Cooping with the future - Transportation Planning and Technology, 26 (6), 1-11
Harry Geerlings & S Rienstra (2003) - Exploring `weak signals' in transportation; an inventory of potential future trends and developments in transportation - Transportation Planning and Technology, 26 (6), 60-81
Martin Jong & Harry Geerlings (2003) - De opmerkelijke terugkeer van de kostenbaten-analyse in het centrum van de bestuurspraktijk; hoe het succes van OEEI lacunes in de moderne bestuurskundige theorie blootlegt - Beleid en Maatschappij, 30 (3), 166-178
Harry Geerlings & D Stead (2002) - Integrating Transport, Land-Use Planning and Environmental Policy in European Countries - European Journal of Transport and Infrastructure Research, 2 (3/4), 215-232
Harry Geerlings, P Nijkamp & DB Veen-Groot (2001) - Bouwstenen voor een toepasbaar beoordelingskader - Perspectieven voor ruimtelijk investeren - Beleidsanalyse (Min. van Financiën), 34 (29), 67-73
P Nijkamp, H Delft, Harry Geerlings & D Veen-de Groot (2000) - Transportation between Globalisation and Localisation - Innovation, 13, 11-25
Harry Geerlings (1999) - Generating a Window of Technological Opportunity; a new challenge for implementing sustainability oriented technologies in transport - World Transport Research, 307-320
Harry Geerlings (1999) - Naar een analysemodel van dematerialisatie en miniaturisatie vanuit een gedragswetenschappelijk perspectief - Colloquium Vervoersplanologisch Speurwerk, 951-968
Harry Geerlings (1998) - Towards an Implementation Strategy for Fuel Cell Technology in Transportation - European Fuel Cell News, 5 (2), 18-20
Harry Geerlings (1998) - The rise an fall of new technologies; the Maglev as technological sustitution? - Transportation Planning and Technology, 21, 263-286
Harry Geerlings (1998) - Bomen of banen; voor echte verbeteringen is meer ambitie nodig - Bondsnieuws. Bondsblad van de CNV Bedrijvenbond
Harry Geerlings (1996) - Technological innovations in the transport sector: the need for cooperation to meet environmental interests - Transportation Planning and Technology, 19 (3-4), 235-245
KM Gwilliam & Harry Geerlings (1994) - New technologies and their potential to reduce the environmental impact of transportation - Transportation Research, 28 (4), 307-319
Harry Geerlings, JFJ Jonkers & BPR Gersons (1984) - Wonen op Gif - Maandblad voor geestelijke Volksgezondheid, 38, 1155-1167

Harry Geerlings (2020) - In de voetstappen van D.G. van Beuningen - Nieuwsblad Transport, 12-13
Harry Geerlings (2020) - Waterstof is niet ei van Columbus - Nieuwsblad Transport, 12 November 2020 (46), 6
Harry Geerlings (2020) - Sociaal drama op zee - Nieuwsblad Transport, 6
Harry Geerlings (2020) - Mammoettanker in coronatijd - Nieuwsblad Transport, 18
Harry Geerlings (2019) - Po(o)rtwachter? - Nieuwsblad Transport, 6
Harry Geerlings (2019) - Happy Hamburg - Nieuwsblad Transport, 6
Harry Geerlings (2019) - Werken aan bereikbaarheid in de Rotterdamse haven: Duurzaamheid als strakke randvoorwaarde - Unknown, 7-8
Harry Geerlings (2019) - Transitie vraagt regie - Nieuwsblad Transport, 6
Harry Geerlings (2019) - De Plaat van Clinton - Nieuwsblad Transport, 6
Harry Geerlings (2014) - Kom op! - Unknown
Harry Geerlings (2013) - Infrastructuur niet altijd optimaal - Financieel Dagblad
Harry Geerlings (2013) - De binnenvaart blijft de zwakste schakel' - Unknown, 1-3
Harry Geerlings (2013) - Steeds efficiënter vervoeren per schip - Unknown, 5-8
Harry Geerlings (2013) - Klimaatdoel niet gehaald - Rotterdams Dagblad
Harry Geerlings (2012) - Vloeibaar gas: schoon, goedkoop, de scheepsbrandstof van de toekomst - Unknown
Harry Geerlings (2012) - Schoner, efficienter en sneller ter water - Financieel Dagblad
Harry Geerlings (2012) - Biobased - Unknown
Harry Geerlings (2011) - Stadsverkeer liefst electrisch - De Telegraaf
Harry Geerlings (2011) - Bestuurlijke innovatie - Unknown
Harry Geerlings, P van der Kwast, J Duijvestijn, P Houben, D Harkes & R Nesselaar (2000) - Het is maart en al lekker warm - Intermediair, 36 (52), 56-57

Harry Geerlings & B (Bart) Kuipers (2019) - Ontgassen door de binnenvaart: Een zaak met een luchtje - Tijdschrift Lucht, 15 (4), 22-25
D Boers, Harry Geerlings & Frans-Bauke Meer (2019) - Lood in de bodem beleid: Implementatie van milieu- en gezondheidsmaatregelen in de praktijklood-in-bodembeleid - Bodem: kwartaalblad voor informatie-uitwisseling en discussie over bodembescherming en bodemsanering, (2), 22-24
Frans-Bauke Meer & Harry Geerlings (2018) - Integraliteit of Verkruimeling; de inbedding van duurzaamheids- en gezondheidsbeleid in ruimtelijke ontwikkeling - Tijdschrift Lucht, (2), 27-29
JHR van Duin & Harry Geerlings (2017) - Slimme strategieën voor het reduceren van pieken in de energievraag van reefers - Logistiek, 4, 66-83
Harry Geerlings & M Sluis - van Meijeren (2012) - Omgaan met onzichtbaarheid en onzekerheid. De complexiteit van het gezondheidsvraagstuk in het dossier luchtkwaliteit - Tijdschrift Lucht, 8 (6), 25-28
Harry Geerlings (2009) - Raamwerk voor maatregelen: zoektocht naar een duurzame ontsluiting van de Maasvlakte - Civiele Techniek, 64 (3), 25-26
A Schelling, M (Mariska) van der Sluis, R Borst, I Huybrechts, I van Campenhout & Harry Geerlings (2008) - Urban Strategy koppelt modellen; gevolgen van beleidsplannen in beeld - Verkeerskunde, 59 (4), 34-39
W Savenije, L Tavasszy & Harry Geerlings (2006) - Hand in hand, kameraden; Samen op weg naar een duurzaam bereikbare haven - Colloquium Vervoersplanologisch Speurwerk, 33, 1209-1224
Harry Geerlings & C van der Wal (2000) - Het verkeerde advies aan de verkeerde minister - Economisch-Statistische Berichten, 85 (4249), 261-263
Harry Geerlings (2000) - Het mobiliteitsdebat; interview tezamen met prof. W. A. Hafkamp en prof. C. Van der Wal - Erasmus Magazine, 3 (13), 18-21
Harry Geerlings & EF ten Heuvelhof (1998) - Op zoek naar een nieuwe rol voor de overheid bij het technologiebeleid - Tijdschrift voor Vervoerswetenschap, 34 (3), 213-229
Harry Geerlings (1998) - Guest Editors Special Issue on Transportation Technology - Tijdschrift voor Vervoerswetenschap, 34 (3), 185-190
Harry Geerlings, D van Veen-Groot & P Nijkamp (1998) - Perspectieve voor Ruimtelijk Investeren; naar de formulering van een toepasbaar beoordelingskader - Nieuwsbrief Milieu & Economie, 12 (2), 4-6
Harry Geerlings (1998) - Samenwerking is noodzakelijk om tot duurzaamheid te komen - Erasmus Magazine, 1 (20), 28-29
Harry Geerlings & A Titulaer (1996) - 'Grondstofmanagement' als strategie biedt bedrijf nieuwe kansen - ROM. Ruimtelijke Ordening en Milieu, 14 (12), 26-28

Martin Jong & Harry Geerlings (2005) - A Roadmap for Infrastructure Appraisal. A collection of research articles on accessibility , infrastructure and sustainable use of space - Delft University Press
Harry Geerlings & W de Jong (2004) - Wegen voor beoordeling: Een onderzoek naar de afweging van grootschalige infrastructuur - TRAIL
D Stead, Harry Geerlings & E Meijers (2004) - Integrating Transport, Land use Planning and Environment policy in Denmark, Germany and England: from theory to practice - Delft University Press
Jacko Ast & Harry Geerlings (2001) - Milieukunde en Milieubeleid; een introductie. (derde gewijzigde druk) - Wolters-Noordhoff
Harry Geerlings (1999) - Meeting the Challenge of Sustainable Mobility; the role of technological innovations - Springer
Jacko Ast & Harry Geerlings (1993) - Milieukunde en milieubeleid, een introductie - Samsom/H.D. Tjeenk Willink

Harry Geerlings, P Meurs & G Peters (2000) - Groeten uit Curitiba; een reisverslag naar duurzaamheid - RDC

Jacko Ast & Harry Geerlings (1995) - Milieukunde en milieubeleid: een introductie, tweede herziene druk - Samsom/H.D. Tjeenk Willink
Harry Geerlings & Jacko Ast (1993) - Werkboek Mileukunde en Milieubeleid - W.E.J. Tjeenk Willink

Harry Geerlings, Ben Kuipers & Rob Zuidwijk (2017) - Ports and Networks: Strategies, Operations and Perspectives - doi: 10.4324/9781315601540 - Routledge
Harry Geerlings, D Stead & Y Shiftan (2012) - Transition towards Sustainable Mobility: the Role of Instruments, Individuals and Institutions - Ashgate

Harry Geerlings, B (Bart) Kuipers & Rob Zuidwijk (2018) - Ports and networks; Strategies, Operations and Perspectives - Routledge
Harry Geerlings, Wim Hafkamp & G Peters (2002) - Mobiliteit als uitdaging: een integrale benadering - Uitgeverij 010

Harry Geerlings (1995) - Book review: Planning for a sustainable environment - Urban Studies (print), 32
Harry Geerlings (1994) - Book review: Transport and communications innovation in Europe. - Urban Studies (print), 32

Harry Geerlings (2005) - Book review - European Journal of Transport and Infrastructure Research, 5, 129-130

Somesh Sharma, Alberto Gianoli & Harry Geerlings (2021) - Governance of Ambient Assisted Living for Age Friendly Inclusive Cities - doi: 10.1007/978-3-030-55307-4_93 - Springer
S Protic, Harry Geerlings & JHR van Duin (2019) - Environmental Sustainability of Freight Transportation Terminals - doi: 10.1016/B978-0-12-814242-4.01001-2 - Elsevier
Harry Geerlings, B (Bart) Kuipers & Rob Zuidwijk (2018) - Introduction - Routledge
Derk Loorbach & Harry Geerlings (2018) - Ports in transition - doi: 10.4324/9781315601540 - Routledge
Harry Geerlings & Brigitte Wiegmans (2018) - Technological Innovations - doi: 10.4324/9781315601540 - Routledge
Harry Geerlings & T Vellinga (2018) - Sustainability - doi: 10.4324/9781315601540 - Routledge
Somesh Sharma & Harry Geerlings (2017) - Transition towards sustainable mobility: Opportunities and challenges for sustainability benefits assessment in decision-making - doi: 10.3362/9781780449685 - Practical Action Publishing
Harry Geerlings & Flor Dinis de Araujo Avelino (2015) - The value of transition management for sustainable transport - Edward Elgar Publishing
S (Stefan) Verweij, Ingmar Meerkerk, Joop Koppenjan & Harry Geerlings (2014) - Institutional interventions in complex urban systems: Coping with boundary issues in urban planning projects - [link] - Emergent Publications
Harry Geerlings (2013) - The challenge for inland shipping: a prospect for a bright future or prodigy of 50 years old - Erasmus Smart Port
Harry Geerlings & B (Bart) Kuipers (2013) - Smart governance and the management of sustainable mobility; An illustration of the application of policy integration and transition management in the Port of Rotterdam - Edgar Elger
Harry Geerlings, JB Lohuis & Y Shiftan (2012) - Transition Management: anew opportunity to introduce new policy concepts for transport policy-making - Ashgate Publishers
Harry Geerlings (2012) - Raamwerk voor ruimte; integratie - VSSD
D Stead, Harry Geerlings & Y Shiftan (2012) - The role of Instruments, Individuals an Institutions in Promoting Sustainable Transport: Concluding Remarks - Ashgate
NEW (Nanny) Bressers, Flor Dinis de Araujo Avelino & Harry Geerlings (2012) - Short-term versus Long-term dichotomies: applying Transition Management in the A15-project - Ashgate
Harry Geerlings & BO Odufuwa (2010) - The need for transitions and policy initiatives to improve public Transport in Negeria; gender and safety issues as a challenge - Ashgate
Harry Geerlings & FGJ Soeterbroek (2009) - Het Transumo A15 project en de bestuurlijke drukte in de regio - Spectrum
Harry Geerlings (2009) - Van netwerker naar middelpunt - Academische Uitgeverij Eburon
M Jong, Harry Geerlings & E Molin (2007) - In search of the ideal institutional structure for descision-making on transport infrastructure; A conjunct analysis of expert opinions on hybrid forms of German, Danish and Dutch decision-making - Edward Elgar Publishing
Martin Jong, Harry Geerlings & E Molin (2007) - In search of the ideal institutional structure for decision-making on transport infrastructure; A conjoint analysis of expert opinions on hybrid forms of German, Danish and Dutch decision-making - Edward Elgar Publishing
S (Sumet) Ongkittikul & Harry Geerlings (2007) - Behavioural Changes in the Public Transport Organisations: Learning and Innovative Capabilities in the Tendering Process - Edward Elgar Publ.
D Stead, Harry Geerlings & E Meijers (2004) - Conclusions on policy integration - Delft University Press
D Stead, Harry Geerlings & E Meijers (2004) - An introduction on the importance of policy integration - Delft University Press
D Stead, Harry Geerlings & E Meijers (2004) - The importance of policy integration - Delft University Press
D Stead, Harry Geerlings & E Meijers (2004) - Working practices in policy integration - Delft University Press
D Stead, Harry Geerlings & E Meijers (2004) - Methods and Instruments in policy integration - Delft University Press
Harry Geerlings (2003) - Transport en milieu; werken aan de relatie transport en duurzaamheid is sleutelen aan een draaiende motor - Boom
Harry Geerlings & Wim Hafkamp (2003) - Towards a broadening of the economic appraisal of multifunctional land use - Shaker Publishing
Wim Hafkamp & Harry Geerlings (2002) - Mobiliteit en ruimte anders beschouwd: groei als kans voor vernieuwing - Koninklijke Van Gorcum BV
Harry Geerlings & Wim Hafkamp (2001) - Mobiliteit als uitdaging - Centrum voor Beeldende Kunst
Harry Geerlings (2000) - Mobiliteit als uitdaging; naar een onderzoeksagenda voor de 21ste eeuw - Coutinho
Harry Geerlings, P Nijkamp & P Rietveld (1997) - Towards a new evolutionary theory on technology dynamics and network cooperation; the case of environmental technology in the transport sector - Springer
Harry Geerlings (1996) - Window of technological opportunity; some preliminary thoughts on a methodology to implement technological innovations into a (more) sustainable transport policy - TRAIL Research School
Harry Geerlings (1995) - The rise and fall of new technologies. The Maglev as technological substitution? - TRAIL Onderzoekschool
Harry Geerlings & TJ Schoemaker (1995) - Technologie moet het doen! Pleidooi voor een gestratificeerde benadering - Colloquium Vervoersplanologisch Speurwerk
Harry Geerlings (1994) - Infrastructuur en technologische uitdagingen voor stadsdistributie

Harry Geerlings (2018) - Een bescheiden alleskunner gaat ons verlaten; een dieselmotor van Friese makelij - Erasmus School of Social and Behavioural Sciences (ESSB)
Harry Geerlings & GT Witte (2015) - Onder de rook van de vooruitgang; opkomst van milieubesef en milieuactivisme in Vlaardingen - Historische Vereninging Vlaardingen
Harry Geerlings (2008) - Bereikbaarheid en mobiliteit in Rotterdam - EUR

Wim Hafkamp & Harry Geerlings (2002) - Raamwerk voor Ruimte: naar een nieuwe visie op ruimtelijke inrichting en mobiliteit in de Delta - Uitgeverij 010
Harry Geerlings & G Peters (2002) - Mobiliteit en duurzaamheid - Uitgeverij 010
JGSN Visser & Harry Geerlings (2001) - Technological Innovations in Transport; the application of the WTO for Underground Freight Transport - Edgar Elger
Harry Geerlings (2001) - Towards Environmental Sustainability? - Ashgate
Harry Geerlings (1995) - Planning for a sustainable environment - Earthscan Publications Ltd Town and Country Planning Assoc.

JHR van Duin, Harry Geerlings, MA Oey & A Verbraeck (2017) - Keep it cool: Reducing energy peaks of reefers at terminals
S (Stefan) Verweij, Harry Geerlings, Joop Koppenjan & Ingmar Meerkerk (2013) - Institutional interventions in urban systems: Rearranging complexity and managing interfaces
Harry Geerlings (2011) - The Introduction of Transition Management to Come to a Sustainable Transport Sector: An illustration from the port extension in Rotterdam. In: Journal of Business Studies Vol. 57 N.3 pp. 1-24
Harry Geerlings (2010) - A new method for assessing CO2-footprints of container terminals in port areas; Case studies applied in the Netherlands. Selected proceedings World conference on Transportation Research
Harry Geerlings (2008) - Een nieuwe methode voor de meeting van CO2-emissie door containerterminals
Harry Geerlings & JB Lohuis (2008) - Dealig with the tension between long term sustainability objectives and short term interest in the (trans)Port sector; The role of innovation and organization in the implementation process
Harry Geerlings, JB Lohuis, BW Wiegmans & AC Willemsen (2007) - A renaissance i understanding technology dynamics? The emerging concept of transition manament in Transportation.
S (Sumet) Ongkittikul & Harry Geerlings (2005) - The innovate capacity of the rail industry: high expectations and ambitions versus limited resources and opportunities
Harry Geerlings (2003) - Benchmarking Public Transport at the European level: Development of a practical tool for internal efficiency quality measurement.
Harry Geerlings & S Rienstra (2000) - Exploring 'weak signals' in transportation'an inventory of potential future trend and developments in transportation
Harry Geerlings (1996) - Window of technology oppertunity; some thoughts on the positioning of private firms in relation to the implementation of sustainability oriented technologies
Harry Geerlings & JJ Bouma (1995) - Sustainable development and the effects on decision making in the transport sector; some implications for environmental policy making
Harry Geerlings (1994) - De betekenis van technologiebeleid voor de transportsector en de rol van de overheid; nieuwe mogelijkheden voor de overheid
Harry Geerlings & JJ Bouma (1992) - Appraising new technologies in the transport sector from the environment point of view. proceedings 6th WCTR-congres
Harry Geerlings (1992) - Duurzaamheid en de ontwikkelingen binnen natuur- en milieu-educatie; Zorg voor het milieu begint op school.

B (Bonno) Pel, Danny Schipper & Harry Geerlings (2012) - Robuustheid in een samengesteld mobiliteitssysteem; over tijdelijke optima en gelaagde bestuurskundige uitdagingen
Harry Geerlings & M (Mariska) van der Sluis (2007) - The Integration of Transport and Environmental Policy in Europe; the gap between theory and implementation
Harry Geerlings, JB Lohuis, BW Wiegmans & AC Willemsen (2007) - A renaissance in understanding technology dynamics? The emerging concept of transition management in Transportation
BW Wiegmans & Harry Geerlings (2007) - Potentially successful Innovative Freight Transport Options (IFTO)
Harry Geerlings (1997) - The fuel-cell technology; a great future?

Harry Geerlings (2016) - The fertilizer industry and the Port of Rotterdam; global players affected by global trends - Stamicarbon
Harry Geerlings & GT Witte (2014) - Opkomst van het luchtkwaliteitsbeleid en milieubewustzijn; leren van het verleden

Harry Geerlings (1997) - Towards Sustainability of Technological Innovations in Transport; the role of government in generating a Window of Technological Opportunity - Vrije universiteit Amsterdam

Harry Geerlings (2012) - Nu verplaatsen, in de tijd van morgen. Uitdagingen voor duurzaamheid, mobiliteit en governance in een dynamische wereld - Erasmus Universiteit Rotterdam (EUR)

Harry Geerlings, B (Bart) Kuipers, JAEE van Nunen & Albert Veenstra (2010) - Erasmus Smart Port Rotterdam; a new perspective on port related knowledge exploration and exploitation
BO Odufuwa & Harry Geerlings (2009) - Safety of Woman when using public transport: an explorative study in sub-Saharan African city Lagos Nigeria.
Harry Geerlings & BW Wiegmans (2009) - Technology Dynamics and Transition Management in the Transport Sector; an opportunity to introduce sustainability oriented concepts for transport policy making.
JHR van Duin & Harry Geerlings (2009) - Measuring CO2 emissions at container terminals: a new approach applied in Rotterdam
Harry Geerlings & JB Lohuis (2008) - The Emerging Concept of Transition Management in the Transport Sector; an opportunity to introduce new policy concepts for transport policy making
Harry Geerlings & F Sacli (2006) - CO2-emission reduction and commuter transport: an inventory of measures and instruments
Harry Geerlings, Jacko Ast & S (Sumet) Ongkittikul (2004) - Towards a more fundamental transport policy: an inventory of trends that influence the transport patterns in Western Europe and their implication for policy making
S (Sumet) Ongkittikul & Harry Geerlings (2004) - The innovative capacity of the rail industry: high expectations and ambitions versus limited resources and opportunities
Harry Geerlings & W de Jong (2004) - The appraisal of infrastructure projects on the European level: an historic overview of the integration of transport, land use planning and environmental aspects in European policies and the potentials of SEA to stimulate integration
Harry Geerlings, W Korver & S (Sumet) Ongkittikul (2004) - The role of innovation in the public transport sector: an analysis from a European perspective
S (Sumet) Ongkittikul & Harry Geerlings (2004) - Future International Developments in rail rolling stock; how to address new challenges in technology development in a changing industrial environment?
Harry Geerlings (2001) - Potentials en Barriers for Benchmarking Public Transport on the European Level: The process to operational a practical tool
Harry Geerlings (1999) - Milieukunde in de lift. In: Nouvelles Spatiales, jaargang 4, nummer 2
Harry Geerlings & KM Gwilliam (1992) - Industrial research, transport technology and the environment
Harry Geerlings (1992) - New technologies and their potential to reduce environmental impact of transportation.

Harry Geerlings & JB Lohuis (2011) - Van Maasvlakte naar achterland; duurzame mobiliteit als uitdaging. Deliverable D3 Evaluatie, reflectie en rapportage van de werkzaamheden in 2008 - Erasmus Universiteit Rotterdam (EUR)
Harry Geerlings, Marcus Twist, MB Kort & JM Schulz (2010) - Expertoordeel over de toekomst van de bewegwijzering; Rapport ter bespreking in het directeurenoverleg bewegwijzering. - Erasmus Universiteit Rotterdam (EUR)
Harry Geerlings & JB Lohuis (2008) - Van Massvlakte naar achterland; duurzame mobiliteit als uitdaging. Deliverable D2 Evaluatie, reflectie en rapportage van werkzaamheden 2007 - Erasmus Universiteit Rotterdam (EUR)
Martin Jong & Harry Geerlings (2005) - oads to evaluation; A Study into Infrastructure Decision Making, Accessibility and Sustainable Land Use - TRAIL Research
Harry Geerlings & JB Lohuis (2005) - Adviescommissie CO2-reductie personen en goederenvervoer. De subsidiereeling CO2-reductie Verkeer en Vervoer: ervaringen en de noodzaak van een grotere stap voorwaarts. Advies aan MinVenW. - Erasmus Universiteit Rotterdam (EUR)
Martin Jong & Harry Geerlings (2004) - Wegen voor beoordeling; Een onderzoek ten dienste van bereikbaarheid, infrastructuur en duurzaam ruimtegebruik - TRAIL
Harry Geerlings, D Stead & E Meijers (2003) - Integrated land-use planning, transport and environmental policymaking: an international comparison. Volume 1 - OTB/ESM/Novem
Harry Geerlings & F Sacli (2002) - ECOPADEV; Strategic Analysis. Deliverable D2 - Erasmus Universiteit Rotterdam (EUR)
Harry Geerlings & RHJ Erkens (2001) - Indicatoren voor ecologische kwaliteit op bedrijventerreinen in Rotterdam - MILIEUKUNDE
GA Knaap, AF (Aad) Correlje & Harry Geerlings (2001) - Zuiderzeelijn en Deltametropool: een spannende relatie - Economisch-Geografisch Instituut - Erasmus Universiteit
Harry Geerlings (2001) - Orkestreren op maat (bijdrage aan rapportage) - Raad voor Verkeer en Waterstaat
Harry Geerlings & Wim Hafkamp (2000) - Raamwerk voor ruimte - VROM-RPD
Harry Geerlings & Wim Hafkamp (1999) - De infrastructuur van een duurzame economische ontwikkeling
JJ Bouma, Harry Geerlings & HA Klink (1999) - De ruimtelijke aspecten van demineralisatie en miniaturisatie - OVERIG W.P. VAKGROEP MILIEUKUNDE
JJ Bouma, Harry Geerlings & HA van Klink (1999) - De ruimtelijke aspecten van dematerialisatie en miniaturisatie
Harry Geerlings & TJ Schoemaker (1996) - Technology has the power! A plea for a stratified approach to reach a stustainable development
Harry Geerlings & P Nijkamp (1995) - Towards a new evolutionary theory on technology dynamics and network cooperation: the case of environmental technology in the transport sector.
Harry Geerlings (1992) - Research and technology Strategy to Help overcome environmental problems in relation to transport (SAST-study nr3) Strategy Report. - EEC
Harry Geerlings (1992) - Werkgroep milieukunde, Rapport Studierichting Milieukunde. - Erasmus Studiecentrum voor Milieukunde (ESM)
Harry Geerlings (1991) - Opleidingsstrategie voor de Koninklijke Luchtmacht - EUR
Harry Geerlings (1991) - Transport and the Environment, interim report. - E.C. SAST-study
Harry Geerlings (1991) - Strategisch Plan Erasmus Studiecentrum voor Milieukunde - Erasmus Studiecentrum voor Milieukunde (ESM)
Harry Geerlings, JPC Dieleman & J van Wijngaarden (1991) - Naar een studierichting Preventief Milieubeheer - FSW/ESM
Harry Geerlings (1990) - Bodem in beweging, Erasmus Studiecentrum voor Millieukunde - EUR
Harry Geerlings (1989) - Bodem in Beweging - WerkWinkel
Harry Geerlings & LW Baas (1989) - Publieke verantwoordelijkheden bij de M.E.R. invoering - Erasmus Studiecentrum voor Milieukunde (ESM)
Harry Geerlings (1988) - Onderzoek scenario's sanering gasfabriekterreinen - EUR
Harry Geerlings & JPC Dieleman (1988) - Nazorg een zorg, de effectiviteit van de reinigingspolitie - E.S.M
Harry Geerlings & LW Baas (1984) - Psycho-sociale aspecten van bodemverontreiniging - Staatsuitgeverij
Harry Geerlings (1984) - Ervaringen van gezinnen met bodem verontreiniging - NIMA WO

Harry Geerlings, B (Bart) Kuipers & Frans-Bauke Meer (2019) - Varend ontgassen door de binnenvaart: van praten naar (beleids)actie - Erasmus University Rotterdam
D Boers, Harry Geerlings & Frans-Bauke Meer (2019) - Implementatie van milieu- en gezondheidsmaatregelen in beleidsplannen en praktische uitvoering; onderzoek aan de hand van lood in bodem beleid - Academische Werkplaats - Milieu en gezondheid
Harry Geerlings & B (Bart) Kuipers (2018) - Varend ontgassen door de binnenvaart; in hoeverre is voldoende ontgassingcapaciteit in Nederland beschikbaar - Erasmus Universiteit Rotterdam (EUR)
Harry Geerlings & B (Bart) Kuipers (2017) - De socio-economische gevolgen van ontgassen - implicaties voor de binnenvaart - Erasmus Universiteit Rotterdam (EUR)
Frans-Bauke Meer & Harry Geerlings (2017) - Besluitvorming Slimme en Gezonde Stad - Erasmus Universiteit Rotterdam (EUR)
R (Ronald) van Raak, B (Bart) Kuipers & Harry Geerlings (2016) - Waterwegen naar de toekomst. Synthese document Middellange en Lange termijn studies ter ondersteuning van het vervoer over water - DRIFT/Erasmus Universiteit Rotterdam
Harry Geerlings, B (Bart) Kuipers & M van der Horst (2016) - Vaarroute naar succesvol binnenvaartbeleid voor de provincie Zuid-Holland - Erasmus University Rotterdam
Harry Geerlings & B (Bart) Kuipers (2016) - De socio-economische gevolgen van ontgassen; implicaties voor de binnenvaart. - Erasmus University Rotterdam
SW (Sebastiaan) Goud, Frans-Bauke Meer & Harry Geerlings (2015) - Evaluatierapport Beleidsregel Buitenklimaat: Luchtkwaliteit bij scholen en kinderopvang - Erasmus Universiteit Rotterdam (EUR)
Harry Geerlings, JHR van Duin, TR (Tiuri) van Rossum & R Heij (2014) - A top-down methodology to calculate the CO2—footprint for terminal operations; the 6-step approach - GreenEFFORTS-project
G Mingardo, Harry Geerlings & JJ Witte (2014) - Ondernemersperspectief en mobiliteitsmanagement 2.0; een onderzoek naar de intrinsieke motivatie van bedrijven om tot handelen op het gebied van mobiliteitsmanagement over te gaan - Ersmus b.v.
Harry Geerlings & R Van Duin (2014) - A top-down methodology to calculate the CO2—footprint for terminal operations; the 6-step approach - Erasmus University Rotterdam
Harry Geerlings, B (Bart) Kuipers, M van der Horst & MB Kort (2013) - Publieksversie Snel een slag maken - Aanbevelingen - Rijkswaterstaat
Harry Geerlings, B (Bart) Kuipers, M Kort & M van der Horst (2013) - Slim een slag maken: Aanbevelingen voor een andere oriëntatie van de binnenvaart sector in 2014-2020. - Rijkswaterstaat
Harry Geerlings, B (Bart) Kuipers, MB Kort, M van der Horst & R (Ronald) van Raak (2013) - System Innovation Inland Waterway Transport; IDVV Track 3 Research cluster 1 - Rijkswaterstaat
Harry Geerlings, MB Kort, B (Bart) Kuipers & M van der Horst (2013) - Impementatiestrategie IDVV (D9.2) - Rijkswaterstaat
Harry Geerlings, MB Kort, C Withagen & P Hemert (2013) - Groengas in de transportsector; Een horizonverkenning voor een MKBA - Vrije Universiteit en TRAIL
Harry Geerlings, MB Kort, B (Bart) Kuipers & M van der Horst (2012) - Beschrijving huidige binnenvaart en probleemanalyse - Rijkswaterstaat
M Quispel, M de Leeuw van Weenen & Harry Geerlings (2012) - Systeemverniewing Binnenvaart. Afwegingskader en kritische factoren - Rijkswaterstaat
Harry Geerlings, MB Kort, B (Bart) Kuipers & M van der Horst (2012) - Systeemvernieuwing Binnenvaart; Syntheserapport - Rijkswaterstaat
R (Ronald) van Raak, Flor Dinis de Araujo Avelino, Derk Loorbach & Harry Geerlings (2012) - De context van de systeemverniewing in de binnenvaart - Rijkswaterstaat
B (Bart) Kuipers, M van der Horst, Harry Geerlings & MB Kort (2012) - Beschrijving toekomstperspectief voor de binnenvaart - Rijkswaterstaat
Harry Geerlings & Martin Jong (2010) - Een bestuurskundige reactie op de rapportage Achterlandcongestie en de rol van short-sea en binnenvaart - Erasmus University Rotterdam
Harry Geerlings & FGJ Soeterbroek (2009) - Advies duurzame gebiedsontwikkeling en duurzame mobiliteit Vlietzone - Erasmus Universiteit Rotterdam (EUR)
Jasper Eshuis & Harry Geerlings (2009) - Transitie naar Hindervrij Bouwen; een synthese - Rijkswaterstaat
Harry Geerlings & FAA (Frank) Boons (2009) - MSR: het milieubeleid in de Stadsregio Rotterdam weerspiegeld; een studie naar het functioneren van de Milieumonitor Stadsregio Rotterdam - Erasmus Universiteit Rotterdam (EUR)
Harry Geerlings, M (Mariska) van der Sluis & FGJ Soeterbroek (2009) - Deliverable D25: Synthese: resultaten en aanbevelingen van 3 jaar studie - Erasmus Universiteit Rotterdam (EUR)
ML Smaal & Harry Geerlings (2009) - Deliverable D19: Uitkomsten Organisatie-Impuls Binnenvaart - Erasmus Universiteit Rotterdam (EUR)
Harry Geerlings & JB Lohuis (2009) - Transumo A15-project. Van Maasvlakte naar achterland; duurzame mobiliteit als uitdaging. - [s.n.]
Harry Geerlings (2007) - Transumo A15-project. Van Maasvlakte naar achterland,; duurzame mobiliteit als uitdaging - Erasmus Universiteit Rotterdam (EUR)
Harry Geerlings & G Peters (2007) - De waarde van 10 jaar Rotterdamse Duurzaamheidclub; een retrospectief - Erasmus Studiecentrum voor Milieukunde (ESM)
Harry Geerlings, JB Lohuis, Flor Dinis de Araujo Avelino, NEW (Nanny) Bressers, I, Bouma, D Vonk Noordegraaf & FGJ Soeterbroek (2007) - Transumo A15-project. Van Maasvlakte naar achterland,; duurzame mobiliteit als uitdaging - Erasmus Universiteit Rotterdam (EUR)
T van Rooyen, Harry Geerlings & JB Lohuis (2007) - Transumo A15-project. Van Maasvlakte naar achterland,; duurzame mobiliteit als uitdaging - Erasmus Universiteit Rotterdam (EUR)
Harry Geerlings & JB Lohuis (2007) - Transumo A15-project. Van Maasvlakte naar achterland,; duurzame mobiliteit als uitdaging - Erasmus Universiteit Rotterdam (EUR)
Harry Geerlings & JB Lohuis (2007) - Transumo A15-project. Van Maasvlakte naar achterland,; duurzame mobiliteit als uitdaging - Rotterdam: Erasmus Universiteit
Harry Geerlings & B (Bart) Kuipers (2007) - Transumo A15-project. Van Maasvlakte naar achterland; duurzame mobiliteit als uitdaging - BESTUURSKUNDE
Harry Geerlings, S Bos, M (Mariska) van der Sluis & B Pents (2005) - Transport en Duurzaamheid: een verkenning van de stand van zaken in beleid en onderzoek vanuit een historisch perspectief - Transumo
J Korenromp & Harry Geerlings (2005) - The Need for a New European Research Agenda; proposals for FP 7 - DG Research
Jacko Ast, JJ Bouma, JM (Jacqueline) Cramer, JPC Dieleman & Harry Geerlings (2004) - Inleiding Duurzaamheidsvraagstukken, Syllabus 2004-2005 - Erasmus Studiecentrum voor Milieukunde (ESM)
Harry Geerlings & Jacko Ast (2004) - Bewegen in de toekomst. Deel 2. Een technology scan.Een nadere focus op de bijdragen die technologische innovaties kunnen hebben op de bestrijding van congestie in verkeer en vervoer. - Erasmus Studiecentrum voor Milieukunde (ESM)
Harry Geerlings & Jacko Ast (2004) - Technologie voor Bewegen in de Toekomst; een quick scan; een nadere focus op de bijdragen die technologische innovaties kunnen hebben op de bestrijding van congestie in verkeer en vervoer - Erasmus Studiecentrum voor Milieukunde (ESM)
S (Sumet) Ongkittikul & Harry Geerlings (2004) - Future International Developments in Rail Rolling Stock - Final Report to Prorail
Harry Geerlings & F Sacli (2004) - Ecopadev; Strategic Analysis and other reports - Deliverable DD1-D18
D Stead, Harry Geerlings & E Meijers (2003) - Integrated land use planning, transport and environmental policymaking: An international comparison - County studies
Harry Geerlings, Jacko Ast & S (Sumet) Ongkittikul (2003) - Bewegen in de toekomst; Een achtergrondstudie van maatschappelijke, ruimtelijke en technologische trends ten behoeve van de planvorming rond de as Haarlemmermeer-Almere - Erasmus Studiecentrum voor Milieukunde (ESM)
Harry Geerlings & F Sacli (2002) - Deliverable 2: Comparative Results between Experiences in Europe - EUR/FSW/ESM
Harry Geerlings (2001) - EQUIP - Extending the Quality of Public Transport D2 - Inception Report - Brussels DG TREN
Harry Geerlings (2001) - EQUIP - Extending the Quality of Public Transport DI - Inception Report - Brussels DG TREN
Jacko Ast, JJ Bouma & Harry Geerlings (2001) - Kennisvragen van de Grote Nota's - Erasmus Studiecentrum voor Milieukunde (ESM)
Harry Geerlings (2001) - EQUIP - Extending the Quality of Public Transport D3 - State-of-the-Art in Benchmarking of Quality in Public Transport - Brussels DG TREN
Harry Geerlings (2001) - EQUIP - Extending the Quality of Public Transport D5 - The Final Report - Brussels DG TREN
Harry Geerlings (2001) - EQUIP - Extending the Quality of Public Transport D4 - The Benchmarking Handbook - Brussels DG TREN
JC Heemrood, Harry Geerlings, JA Klijn, JP Hettelingh, H Ruijssenaars & C Gouwens (2000) - Mid-term assessment DIOC- de Ecologische stad - TU Delft
Harry Geerlings, Wim Hafkamp & S Buijs (2000) - Raamwerk voor Ruimte - RPD
Harry Geerlings, D van Veen-Groot & P Nijkamp (1998) - Perspectieven voor Ruimtelijk Investeren: naar de Formulering van een Toepasbaar Beoordelingskader - Vrije universiteit Amsterdam
Harry Geerlings (1998) - Toepassingsmogelijkheden voor CNG bij de productgroep reiniging van de dienst stadsbeheer van de gemeente Den Haag - OVERIG W.P. VAKGROEP MILIEUKUNDE
Harry Geerlings (1998) - De betekenis van ondergronds transport voor NS-RIB - Erasmus Studiecentrum voor Milieukunde (ESM)

Harry Geerlings (2017) - Harvesting publications as a game

Harry Geerlings, P Nijkamp & H Priemus (2000) - In Search of Uncertainty - OTB/TRAIL/TU-Delft
Harry Geerlings & S Rienstra (2000) - Exploring 'weak signals' in transportation; an inventory of potential future trends and developments in transportation - OTB/TRAIL/TU-Delft
Harry Geerlings, Wim Hafkamp & G Peters (1999) - Mobiliteit als uitdaging en "Rotterdam, Ruit en Maas; een mobiliteitsmanifest" - Rotterdamse Duurzaamheids Club
Harry Geerlings (12 September 2018) - The limited relevance of academic publishing for international research communities - Expert meeting TUW - Institute of Transportation, Research Center for Transport Planning and Traffic Engineering
Bob Castelein, Harry Geerlings & R van Duin (2019) - BIVEC-GIBET Transportation Research Days - BIVEC-GIBET Transportation Research Days
Somesh Sharma & Harry Geerlings (2016) - NECTAR Joint Cluster 1 and Cluster 6 International Workshop: Transport Infrastructures for better Accessibility, Equity and Territorial Cohesion - NECTAR Joint Cluster 1 and Cluster 6 International Workshop: Transport Infrastructures for better Accessibility, Equity and Territorial Cohesion
Harry Geerlings (2016) - Annual Meeting - Annual Meeting
Somesh Sharma & Harry Geerlings (2015) - International conference on Smart and Sustainable Planning for Cities and Regions - International conference on Smart and Sustainable Planning for Cities and Regions
Harry Geerlings (2015) - Unknown event - Unknown event

Bob Castelein, Harry Geerlings & JHR van Duin (2019) - Cold Chain Strategies for Seaports: Towards a Worldwide Policy Classification and Analysis - BIVEC-GIBET Transportation Research Days
Harry Geerlings (1998) - De betekenis van ondergronds transport voor Nederland - Colloquium Vervoersplanologisch Speurwerk 1998: Sturen met structuren, 12 en 13 november 1998
Harry Geerlings (1995) - The rise and fall of new technologies; the Maglev as technical substitution? - TRAIL-congres
Harry Geerlings & RW Hommes (1993) - Technologische ontwikkelingen en nieuwe vormen van samenwerking; de toepassingsmogelijkheden van nieuwe concepten in de transportsector - Lezing congres: Strategische samenwerking in logistieke ketens, Erasmus Universiteit

Harry Geerlings (2019) - The Austrian-Dutch transport relations and opportunities; an analysis based on the Emberger priciple - Academic exchange
CE-Delft

Start date approval

March 2021

End date approval

February 2024

Place

DELFT

Description

Bestuurswerkzaamheden