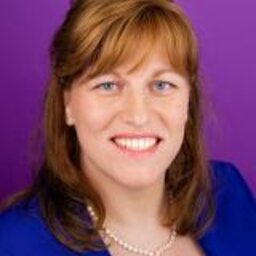 Assistant Professor
Erasmus School of Health Policy & Management
Health Economics (HE)
Location

Burg. Oudlaan 50, Rotterdam

Room

J8-39

Telephone

0104082987

Email
‹

Back to overview
Profile
Assistant Professor in Global Health Economics studying the effective use of innovative incentives to improve health care systems around the world. Dr. Bonfrer specifically aims to increase quality of care through credible causal evidence on what works.
For a vlog about her publication in The BMJ on pay-for-performance under the Affordable Care Act i.e. "Obama Care" see Youtube and for lessons that can be learnt from this for the Dutch health care system see Zorgvisie (in Dutch).
Dr. Bonfrer works closely with researchers from the Harvard T.H. Chan School of Public Health on the effectiveness of financial incentives in health care.
Dr. Bonfrer has gained practical experience with the implementation of financial incentives in the Erasmus Medical Center and also has extensive experience with the evaluation of health care financing reforms in several African countries including Burundi, Kenya and Ghana.
I.E.J. Bonfrer, J. Figueroa, J. Zheng, J. Orav & A. Jha (2018). The Impact of Financial Incentives on Early and Late Adopters among U.S. Hospitals: Observational Study. BMJ-British medical journal, 360 (j5622). doi: 10.1136/bmj.j5622 [go to publisher's site]
I.E.J. Bonfrer, R. Soeters, E. van de Poel, O. Basenga, G. Longin, F. Van de Looij & E.K.A. van Doorslaer (2014). Introduction of Performance Based Financing in Burundi associated with improvements in care and quality. Health Affairs, 33 (12), 2179-2188. doi: 10.1377/hlthaff.2014.0081

I.E.J. Bonfrer, J. Figueroa, J. Zheng, J. Orav & A. Jha (2018). The Impact of Financial Incentives on Early and Late Adopters among U.S. Hospitals: Observational Study. BMJ-British medical journal, 360 (j5622). doi: 10.1136/bmj.j5622 [go to publisher's site]
I.E.J. Bonfrer, R. Soeters, E. van de Poel, O. Basenga, G. Longin, F. Van de Looij & E.K.A. van Doorslaer (2014). Introduction of Performance Based Financing in Burundi associated with improvements in care and quality. Health Affairs, 33 (12), 2179-2188. doi: 10.1377/hlthaff.2014.0081

J. van Oostrum, I.E.J. Bonfrer, A. Wagelmans & G. Kazemier (2009). Requirements for a full service level agreement at an operating room department - a case study. In Applying mathematical models to surgical patient planning. Rotterdam: Erasmus University Rotterdam

I.E.J. Bonfrer (2016). Travel Fellowship Harvard T.H. Chan School of Public Health. Wetenschappelijk.
I.E.J. Bonfrer (2015). Rubicon Fellowship. Wetenschappelijk.
I.E.J. Bonfrer (2008). Wellcome Trust Quota Award for Masters in History of Medicine. Wetenschappelijk.

I.E.J. Bonfrer (Zorgbonus wordt 800 miljoen duurder) (2020, nov 30). BNR. [radio-uitzending]. In Spitsuur. https://www.bnr.nl/nieuws/gezondheid/10427490/zorgbonus-wordt-800-miljoen-duurder
I.E.J. Bonfrer (Zorgbonus ligt nog altijd op de plank) (2020, okt 22). BNR. [radio-uitzending]. In Spitsuur. https://www.bnr.nl/nieuws/gezondheid/10424387/zorgbonus-ligt-nog-altijd-op-de-plank
I.E.J. Bonfrer (Onderscheid tussen frontlinie en achterhoede is niet mogelijk) (2020, okt 16). BNR. [radio-uitzending]. In Spitsuur. https://www.bnr.nl/player/audio/10169121/10423787

Assistant Professor

University

Erasmus University Rotterdam

School

Erasmus School of Health Policy & Management

Department

Health Economics (HE)

Country

The Netherlands

Telephone

0104082987
Address
Visiting address
Burg. Oudlaan 50
3062 PA Rotterdam
Postal address
Postbus 1738
3000 DR Rotterdam