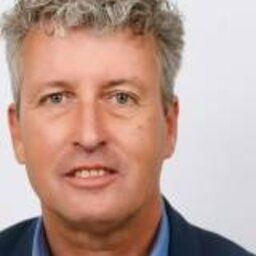 Full Professor
Erasmus School of History, Culture and Communication
Department of Media and Communication
Location

Burg. Oudlaan 50, Rotterdam

Room

M8-44

Telephone

0615326334

Email
‹

Back to overview
Profile
Prof. dr. Jeroen Jansz is Full Professor of Communication and Media at Erasmus University Rotterdam.
He holds the Chair of Communication and Media in the Department of Media & Communication. He is a member of the Erasmus Research Centre for Media, Communication, and Culture (ERMeCC). He teaches in IBCoM, the International Bachelor's programme in Communication and Media as well as in the international MA Media, Culture and Society.
Jeroen Jansz is the Director of Education of  the ESHCC and member of the School's management team.
His research takes the ubiquity of the Internet as a starting point and aims to understand and explain the changing relations between media consumers and media producers in contemporary participatory culture. This work builds upon his earlier research on interactive entertainment media, in particular video- and computer games. For details about his research and a list of publications see his blog.
In 2016, Mijke Slot and Jeroen Jansz published their MOOC Serious Gaming on the Coursera platform that reached a massive number of participants.
R.S. Jacobs, S. Werning, J. Jansz & J. Kneer (2020). Procedural Arguments of Persuasive Games. Journal of Media Psychology: Theories, Methods, and Applications. doi: 10.1027/1864-1105/a000278
J. Hofhuis, J. Jongerling, K.I. Van der Zee & J. Jansz (2020). Validation of the Multicultural Personality Questionnaire Short Form (MPQ-SF) for use in the context of international education. PLoS One (online), 15 (12):e0244425. doi: 10.1371/journal.pone.0244425
A.K. van Eldik, J. Kneer, R.O. Lutkenhaus & J. Jansz (2019). Urban Influencers: An Analysis of Urban Identity in YouTube Content of Local Social Media Influencers in a Super-Diverse City. Frontiers in Psychology, 10. doi: 10.3389/fpsyg.2019.02876
A.K. van Eldik, J. Kneer & J. Jansz (2019). Urban & online: Social media use among adolescents and sense of belonging to a super-diverse city. Media and Communication, 7 (2), 242-253. doi: 10.17645/mac.v7i2.1879
R.O. Lutkenhaus, J. Jansz & M.P.A. Bouman (2019). Mapping the Dutch vaccination debate on Twitter: Identifying communities, narratives, and interactions. Vaccine: X, 1, 1-10. doi: 10.1016/j.jvacx.2019.100019 [go to publisher's site]
J. Kneer, A.K. van Eldik, J. Jansz, S. Eischeid & M. Usta (2019). With a little help from my friends: Peer coaching for refugee adolescents and the role of social media. Media and Communication, 7 (2), 264-274. doi: 10.17645/mac.v7i2.1876, hdl.handle.net/1765/117512
R.O. Lutkenhaus, J. Jansz & M.P.A. Bouman (2019). Tailoring in the digital era: Stimulating dialogues on health topics in collaboration with social media influencers. Digital Health, 5. doi: 10.1177/2055207618821521 [go to publisher's site]
R.O. Lutkenhaus, J. Jansz & M.P.A. Bouman (2019). Toward spreadable entertainment-education: leveraging social influence in online networks. Health Promotion International. doi: 10.1093/heapro/daz104 [go to publisher's site]
L. Yang, Y. Mao & J. Jansz (2019). Understanding the Chinese Hui Ethnic Minority's Information Seeking on Cardiovascular Diseases: A Focus Group Study. International Journal of Environmental Research and Public Health, 16 (15):2784. doi: 10.3390/ijerph16152784
J. Van 't Riet, A. Meeuwes, L. Van der Voorden & J. Jansz (2018). Investigating the effects of a persuasive digital game on immersion, identification, and willingness to help. Basic and Applied Social Psychology, 180-194. doi: 10.1080/01973533.2018.1459301
A.J. Rooij, C. Ferguson, M. Colder Carras & J. Jansz (2018). A weak scientific basis for gaming disorder: Let us err on the side of caution. Journal of behavioral addictions. doi: 10.1556/2006.7.2018.19
M. Hafner & J. Jansz (2018). The Players' Experience of Immersion in Persuasive Games: A study of My Life as a Refugee and PeaceMaker. International Journal of Serious Games, 5 (4), 63-80. doi: 10.17083/ijsg.v5i4.263
L. Mosemghvdlishvili & J. Jansz (2018). Free your 'most open' Android: a comparative discourse analysis on Android. Critical Discourse Studies. doi: 10.1080/17405904.2018.1554536
L. Yang, Y. Mao & J. Jansz (2018). Chinese Urban Hui Muslims' Access to and Evaluation of Cardiovascular Diseases-Related Health Information from Different Sources. International Journal of Environmental Research and Public Health, 15 (9):2021. doi: 10.3390/ijerph15092021
P.J.B. Van den Heede, C.R. Ribbens & J. Jansz (2017). Replaying Today's Wars? A Study of the Conceptualization of Post-1989 Conflict in Digital "War" Games. International Journal of Politics, Culture and Society, 31 (3), 229-250. doi: 10.1007/s10767-017-9267-5 [go to publisher's site]
E. Aarseth, A. Bean, H. Boonen, M. Colder Carras, M. Coulson, J. Jansz & ,. et al. (2017). Scholars' Open Debate paper on the World Health Organization ICD-11 Gaming Disorder proposal. Journal of behavioral addictions, 6 (3), 267-270. doi: 10.1556/2006.5.2016.088 [go to publisher's site]
M. Vosmeer, J. Jansz & E.A. van Zoonen (2015). I'd like to have a house like that: female players of The Sims. Academic Quarter. Journal for Humanistic Research, 11 (11), 129-142.
J. Jansz, M. Slot, S. Tol & R. Verstraeten (2015). Everyday Creativity: Consumption, Participation, Production, and Communication by Teenagers in the Netherlands. Journal of Children and Media, 9 (2), 143-159. doi: 10.1080/17482798.2015.1015433
J.L.D. Neys, J. Jansz & E.S.H. Tan (2014). Exploring persistence in gaming: The role of self-determination and social identity. Computers in Human Behavior, 37 (August), 196-209. doi: 10.1016/j.chb.2014.04.047
J. von Engelhardt & J. Jansz (2014). Challenging humanitarian communication: an empirical exploration of Kony 2012. International Communication Gazette (print), 76 (6), 464-484. doi: 10.1177/1748048514533861
E.A. van Reijmersdal, J. Jansz, G. Noort, van & O. Peters (2013). Why girls go pink. Game character identification and game-players' motivations. Computers in Human Behavior, 29 (6), 2640-2649. doi: 10.1016/j.chb.2013.06.046
P. Nikken & J. Jansz (2013). Developing scales to measure parental mediation of young children's internet use. Learning, Media and Technology, 39 (2), 250-266. doi: 10.1080/17439884.2013.782038
L. Mosemghvdlishvili & J. Jansz (2013). Framing and praising Allah on YouTube: Exploring user-created videos about Islam and the motivations for producing them. New Media & Society, 15 (4), 482-500. doi: 10.1177/1461444812457326
L. Mosemghvdlishvili & J. Jansz (2012). Negotiability of technology and its limitations: the politics of App development. Information, Communication and Society (online), 16 (10), 1596-1618. doi: 10.1080/1369118X.2012.735252
F. de Grove, J. van Looy, J.L.D. Neys & J. Jansz (2012). Playing in School or at Home? An Exploration of the Effects of Context on Educational Game Experience. Electronic Journal of e-Learning, 10 (2), 199-208.
E.A. van Reijmersdal, J. Jansz, O. Peters & G. van Noort (2010). The effects of interactive brand placements in online games on children's cognitive, affective, and conative brand responses. Computers in Human Behavior, 26, 1787-1794. doi: 10.1016/j.chb.2010.07.006
J.L.D. Neys & J. Jansz (2010). Political Internet games: engaging an audience. European Journal of Communication, 25 (3), 1-15. doi: 10.1177/0267323110373456
J. Jansz, C. Avis & M. Vosmeer (2010). Playing The Sims2: an exploratory survey among female and male gamers. New Media & Society, 12 (2), 235-251. doi: 10.1177/1461444809342267

J. Jansz, M. Slot & S. Tol (2011). Creativiteit in online werelden. Een onderzoek naar online creatieve productie door tieners. Rotterdam: ERMeCC

T. van Rooij, J. Jansz & T. Schoenmakers (2010). Wat weten we over ... games. Een beknopt overzicht van wetenschappelijk onderzoek naar de effecten van het spelen van digitale games. Zoetermeer: Kennisnet

J.L.D. Neys & J. Jansz (2018). Engagement in play, engagement in politics: Playing political video games. In R. Glas (Ed.), The Playful Citizen. Civic Engagement in a Mediatized Culture (pp. 36-56). Amsterdam: Amsterdam University Press doi: 10.5117/9789462984523/ch02
R.S. Jacobs, J. Jansz & T. De La Hera (2017). The key features of persuasive games: A model and case analysis. In R. Kowert & T. Quandt (Eds.), New Perspectives on the Social Aspects of Digital Gaming: Multiplayer 2 (pp. 153-171). Oxford: Routledge
J. Jansz (2015). Playing out identities and emotions. In V. Frissen, S. Lammes, M. de Lange, J. de Mul & J. Raessens (Eds.), Playful identities. The ludification of digital media and cultures (pp. 267-281). Amsterdam: Amsterdam University Press
J. Jansz & J.L.D. Neys (2015). Online games player characteristics. In R. Mansell (Ed.), International Encyclopedia of Digital Communication & Society (pp. 1-6). Hoboken, New Jersey: Wiley-Blackwell doi: 10.1002/9781118767771.wbiedcs051
J. von Engelhardt & J. Jansz (2015). Distant Suffering and the Mediation of Humanitarian Disaster. In R.E. Anderson (Ed.), World Suffering and Quality of Life (Social Indicators Research Series, 56) (pp. 75-87). New York City: Springer
J. Jansz & T. van Rooij (2012). The perils and pleasures of playing videogames. In W. Stol & R. Leukfeldt (Eds.), Cyber safety: an introduction (pp. 227-238). The Hague: Eleven International Publishing
J. Jansz (2011). Preface. In K. Poels & S. Malliet (Eds.), Vice City Virtue: the Moralities of Video Games (pp. 9-14). Leuven: Acco
J. Jansz & P. Nikken (2010). Games. In J. de Haan & R. Pijpers (Eds.), Contact! Children and New Media (pp. 29-53). Houten: Bohn Stafleu van Loghum
J. Jansz & L. Revis (2009). Geloven in GodTube.com. In M. Aerts & M. van der Haak (Eds.), Popvirus. Popularisering van cultuur en religie (pp. 34-51). Amsterdam: Aksant
J. Jansz & M. Vosmeer (2009). The unlikely serious gamer. In U. Ritterfeld, M. Cody & P. Vorderer (Eds.), Serious games: Mechanisms and effects (pp. 236-247). London: Routledge/Taylor & Francis Group

J. Jansz (2009). Participating Media Audiences2.1 (2009, november 13). Rotterdam: ERMeCC Erasmus Research Centre for Media, Communication and Culture

R.O. Lutkenhaus, J. Jansz & M.P.A. Bouman (2019, februari 8). Tailoring in the digital era: Stimulating dialogues on health topics in collaboration with social media influencers. Nijmegen, Etmaal van de Communicatie.
R.S. Jacobs, S. Werning, J. Jansz & J. Kneer (2018, februari 9). Procedural Arguments of Persuasive Games: An Elaboration Likelihood Perspective. Ghent, 24 hours of Communication Science.
R.O. Lutkenhaus, J. Jansz & M.P.A. Bouman (2018, mei 26). Analyzing Conversation Networks on Vaccination: Identifying Communities, Narratives, and Social Influencers for Audience Engagement. Prague, ICA's 68thn Annual Conference 2018.
R.O. Lutkenhaus, J. Jansz & M.P.A. Bouman (2018, mei 25). Analyzing Conversation Networks: A Procedure to Analyze Online Discussions on Controversial Issues. Prague, ICA's 68th Annual Conference 2018.
R.O. Lutkenhaus, J. Jansz & M.P.A. Bouman (2018, april 17). Vaccination: Narratives and Social Infrastructures behind Online Conversations about Vaccination. Nusa Dua, The 2018 International Social and Behavior Change Communication (SBCC) Summit TM featuring Entertainment Education.
R.O. Lutkenhaus, J. Jansz & M.P.A. Bouman (2018, februari 8). Vaccination. Narratives and Social Infrastructures behind Online Conversations about Vaccination. Ghent, Etmaal van de Communicatie 2018.
R.S. Jacobs, J. Jansz & J. Kneer (2017, januari 27). Playing Against Abuse: Effects of Procedural and Narrative Persuasive Games. Tilburg, 24 hours of Communication Science (Etmaal).
R.S. Jacobs, S. Werning, J. Jansz & J. Kneer (2017, december 7). Procedural Arguments of Persuasive Games: An Elaboration Likelihood Perspective. Lisbon, Games and Learning Association Conference 2017.
R.S. Jacobs & J. Jansz (2017, mei 27). Playing Against Abuse: Effects of Procedural and Narrative Persuasive Games. San Diego, International Communication Association Conference 2017.
J. Kneer, J. Jansz & M. Bas (2017, januari 1). Developing and testing a serious games for smokers. Landau, Germany, 10th Conference of the Media Psychology Division of the DGPs.
R.O. Lutkenhaus, J. Jansz & M.P.A. Bouman (2017, januari 20). The Entertainment-Education in the New Media Landscape. Rotterdam, RMeS Winter School.
R.S. Jacobs, J. Jansz & T. de la Hera Conde-Pumpido (2016, juni 8). The Persuasive Properties of Games for Change: A Case-Based Analysis. Tokyo, International Communication Association Preconference 2016: Just Games?.
A. Gudmundsdottir & J. Jansz (2016, juni 10). Sexting, Snapchat & Social Norms: Because Everybody is Doing It? Fukuoka, International Communication Association Conference.
R.S. Jacobs, J. Jansz & T. de la Hera Conde-Pumpido (2016, februari 4). The Persuasive Properties of Serious Games: A Case-Based Analysis. Amsterdam, Etmaal van de Communicatiewetenschap.
J. Jansz & M. Slot (2016, november 11). Let the games begin! A Massive Open Online Course (MOOC) on serious gaming. Prague, 6th European Communication Conference (ECREA).
A.H. Draaijers & J. Jansz (2016, juni 10). Adolescents' expectations about their friends' online behavior. Fukuoka, International Communication Association Conference.
A. Gudmundsdottir & J. Jansz (2016, februari 4). Sexting, Snapchat & Social Norms: Because Everybody is Doing It. Amsterdam, Etmaal van de Communicatiewetenschap.
A.H. Draaijers & J. Jansz (2016, februari 4). Adolescents' expectations about their friends' online behavior. Amsterdam, Etmaal van de Communicatiewetenschap.
R.S. Jacobs & J. Jansz (2015, december 11). Central, Peripheral, or Both? Toward a methodology for studying elaboration in persuasive games. Ghent, Belgium, ECREA Digital Games Research Winter Workshop.
J. Jansz (2015, december 18). Keynote lecture on Persuasive gaming in research and the classroom. EUR/TU Delft/UL, CEL Innovation Room.
J. Jansz (2014, augustus 26). Keynote on Persuasive gaming. Utrecht, International Summerschool Games & Play.
J. Jansz (2014, augustus 26). PK20: How to? And why? onbekend, Pecha Kucha International Summerschool Games & Play.
J. Jansz (2014, april 16). Invited lecture on Audiences. UvA, Amsterdam, ASCoR Graduate School.
J. Jansz (2013, november 22). Keynote See me... feel me ... the emotional appeal of media. Waag Society, Amsterdam, Design & Emotion.
J. von Engelhardt, J.L.D. Neys & J. Jansz (2012, september 28). PechaKucha presentation on Kony2012. Rotterdam, The Netherlands, Discovery Festival 2012.
J. Jansz (2012, mei 1). Why we play. Phoenix, USA, ICA Preconference It's more than just a game.

J. Jansz (2012, november 22). Gamen: Fun of Funest. Amersfoort, Nationaal Symnposium Brijder Verslavingszorg.

J. Jansz (2014, november 25). Aandacht is de nieuwe olie; het gebruiken van 'nieuwe' media in een campagne. Emmauscollege, Rotterdam, Interactief gastcollege.
J. Jansz, R.S. Jacobs & C.C. Spiekerman-Roberts (2014, mei 24). Tweet, chat, like and drive. Rotterdam, Erasmus Campus Festival.
J. Jansz (2012, september 1). De aantrekkingskracht van games. Apeldoorn, Belastingdienst, Week van de Inspiratie.
J. Jansz (2012, oktober 1). Supernormale prikkels in de media. Studium Generale TU Eindhoven & Boerhaavemuseum Leiden, National Project 'De Meeuwen van Tinbergen'.

J. Jansz (2011, december 15). De aantrekkingskracht van serious games. Rotterdam, Guest Lecture: SBO, WTC.
J. Jansz (2011, juni 23). De effecten van entertainment media. Hilversum, Guest Lecture: Adviescommissie NICAM.
J. Jansz (2011, april 20). Hoe Games en Gaming Ons Gedrag Bepalen. Rotterdam, Guest Lecture: Studium Generale, Erasmus University Rotterdam.
J. Jansz (2010, juli 1). Wat weten we eigenlijk over de effecten van games? Zoetermeer, Lecture Seminar Onderwijsmanagers, Kennisnet.
J. Jansz (2010, september 29). Jonge spelers en producenten. Utrecht, Keynote lecture: Conference Kinderen en Nieuwe Media, Jaarbeurs.
J. Jansz (2010, november 30). De alledaagse creativiteit van tieners online. Rotterdam, Keynote lecture: De Week van de Mediawijsheid, Stroom.
J. Jansz (2010, november 3). Pathological gaming or plain enthusiasm? St. Julian's, Presentation for PEGI conference.
J. Jansz (2009, februari 11). Spelend communiceren. Leiden, Presentation: Communicatiekring Rijnland.

A.K. van Eldik, J. Kneer, R.O. Lutkenhaus & J. Jansz (2020). Influencers & the Super-Diverse City: Expressions of urban identity in local influencers' YouTube content. Etmaal van de Communicatiewetenschap: Amsterdam, the Netherlands (2020, februari 6 - 2020, februari 7).
A.K. van Eldik, J. Kneer & J. Jansz (2019). Online in the City: Young people's social media use and it's relation to a sense of belonging to the (super-diverse) city. Etmaal van de Communicatiewetenschap: Communication Science & Artificial Intelligence: Nijmegen, the Netherlands (2019, februari 7 - 2019, februari 8).
L. Yang, Y. Mao & J. Jansz (2019). Health Information Related to Cardiovascular Diseases and Cardiovascular Risk Factors in Television Health Programs in China. Etmaal van de Communicatiewetenschap 2019: Nijmegen, The Netherlands (2019, februari 8).
J. Hofhuis & J. Jansz (2019). Longitudinal development of multicultural personality in an international university program. IAIR Conference: Shanghai, China (2019, juli 4 - 2019, juli 10).
A.K. van Eldik & J. Jansz (2018). Settling in using Social Media: The role of social media during international students' freshmen year in the Netherlands. Etmaal van de Communicatiewetenschap: Transcultural exchanges & communication flows: Gent, Belgium (2018, februari 8 - 2018, februari 9).
L. Yang, Y. Mao & J. Jansz (2018). Chinese Hui Minority People's Needs in Obtaining Health Information about Cardiovascular Diseases. International Communication Association: Prague, Czech Republic (2018, mei 28).
A.K. van Eldik, J. Kneer & J. Jansz (2018). Empowering Children through Media. Empowering Cities and Citizens: Learning and co-creating in an urbanising world: Rotterdam, The Netherlands (2018, november 6 - 2018, november 7).
R.O. Lutkenhaus, J. Jansz & M.P.A. Bouman (2018). Towards Spreadable Entertainment-Education: How Transmedia Storytelling and Social Influencers Contribute to Effective Health Interventions. ICA's 68th Annual Conference 2018: Prague, Czech Republic (2018, mei 27).
P.J.B. Van den Heede, C.R. Ribbens & J. Jansz (2018). Wolfenstein, Call of Duty and the limits of historical play? A study on how players reflect on ludonarrative imaginations of the Holocaust. DiGRA Nordic Conference: Subversion, Transgression, and Controversy in Play: Bergen, Norway (2018, november 30).
P.J.B. Van den Heede, C.R. Ribbens & J. Jansz (2018). No one is ever ready for something like this. A critical assessment of ludonarrative imaginations of the Holocaust in digital entertainment games. Workshop 'WAR/GAME: Ludic Expressions of Violent Conflict', CEEGS Conference 'Ludic Expressions': Prague (2018, oktober 11).
L. Yang, Y. Mao & J. Jansz (2018). Chinese Hui Minority People's Needs in Obtaining Health Information About Cardiovascular Diseases. Etmaal van de Communicatiewetenschap 2018: Ghent, Belgium (2018, februari 8).
P.J.B. Van den Heede, C.R. Ribbens & J. Jansz (2017). Relive the Brutal Battles of World War II!: A qualitative analysis of promotional materials surrounding World War II-themed digital games. Etmaal van de communicatiewetenschap: Tilburg University (2017, januari 26).
J. Kneer, J. Jansz & M. Bas (2017). Creating a game for smokers and applying new methods to test its effectiveness. Etmaal2017: Tilburg, the Netherlands.
L. Yang, Y. Mao & J. Jansz (2017). Chinese Hui Minority People's Access and Usage of Cardio-Vascular Diseases Health Information from Different Channels. International Communication Association: San Diego, USA (2017, mei 28).
P.J.B. Van den Heede, C.R. Ribbens & J. Jansz (2016). Experience World War II like never before! A systematic content analysis of promotional materials surrounding World War II-themed digital games. 6th European Communication Conference (ECREA): Mediated (Dis) Continuities: Contesting Pasts, Presents and Futures: Prague (2016, november 10).
R.S. Jacobs, J. Jansz & J. Kneer (2016). A Validation-Oriented Approach to Persuasive Games. 6th European Communication Conference (ECREA): Prague (2016, november 10).
R.S. Jacobs & J. Jansz (2016). A Validation-Oriented Approach to Persuasive Gaming. International Communication Association Conference 2016: Fukuoka (2016, juni 10).
J. Jansz (2015). Introduction: the Why and How of Games for Social Change. Etmaal van de Communicatiewetenschappen: Antwerpen (2015, februari 2).
J. Jansz (2015). Full Speed Ahead!? The Different Speeds of Game Design and Game Research. ICA conference: San Juan, Puerto Rico (2015, mei 24).
J. Jansz & A.H. Fisher (2015). Embodied emotions in playing digital (entertainment) games. ICA Game Studies preconference 'Gaming Bodies': San Juan, Puerto Rico (2015, mei 21).
J. Jansz & R.S. Jacobs (2015). The persuasive properties of games for change. A case based analysis. Digital Games Research Association Conference 2015: Lüneburg, Germany (2015, mei 15).
L. Mosemghvdlishvili & J. Jansz (2014). How free and open is Google's Android? An analysis into differences in open source code development for mobiles. IAMCR: Hyderabad, India (2014, juli 15 - 2014, juli 19).
M.H. Schols & J. Jansz (2014). Determinants of youth online political participation in the Netherlands. ICA 2014 annual conference: Seattle (2014, mei 22 - 2014, mei 26).
J.L.D. Neys & J. Jansz (2014). Political Remix Videos and civic engagement: Creating and watching critical content to engage with political matters and civic issues. Civic political engagement and public spheres in the new digital era: Paris (2014, juni 24 - 2014, juni 27).
J. von Engelhardt & J. Jansz (2014). Challenging humanitarian communication. Exploring Kony 2014. Cultural Studies Crossroads Conference: Tampere, Finland (2014, juli 4 - 2014, juli 7).
J.L.D. Neys & J. Jansz (2014). Facilitating (behavioral) change with serious games: A first attempt at theorizing the field. Etmaal voor de Communicatiewetenschap: Wageningen (2014, februari 3 - 2014, februari 4).
R.S. Jacobs, C. Spiekerman-Roberts & J. Jansz (2014). The persuasive properties of games for change. A case based analysis. ECREA preconference TWG Game Studies: Lisbon (2014, november 11 - 2014, november 11).
J.L.D. Neys & J. Jansz (2014). Media practices that empower. Understanding political remix videos and their relation to civic engagement. ECREA conference: Lisbon (2014, november 11 - 2014, november 15).
J. Jansz, M. Slot, R.R. Verstraeten & S. Tol (2014). Everyday creativity: online creative production by teenagers in the Netherlands. ICA Annual Conference: London (2013, juni 17 - 2013, juni 21).
J. Jansz & M. Slot (2014). The online creativity of Dutch teens: between consuming and empowering. ECREA conference: Lisbon (2014, november 11 - 2014, november 15).
J. Jansz & J.L.D. Neys (2011). Political Internet games: engaging an audience. Future and Reality of Gaming (FROG) conference: Vienna (2011, oktober 21 - 2011, oktober 23).
J. Jansz, J.L.D. Neys, J. van Looy & F. de Grove (2011). Playing in School or at Home? An Exploration of the Effects of Context on Education Game Experience. 5th European Conference on Games Based Learning: Athene (2011, oktober 19 - 2011, oktober 21).
J. Jansz & P. Nikken (2011). Parental mediation of young children's internet use. EU Kids Online Conference: London (2011, september 22 - 2011, september 23).
J. Jansz (2011). Embodied emotions in interactive entertainment. International Society for Research on Emotions conference: Kyoto (2011, juli 25 - 2011, juli 29).
J. Jansz, J.L.D. Neys & E.S.H. Tan (2011). Exploring Persistence in Gaming: The Role of Self-Determination and Social Identity. 61th International Communication Association (ICA) Conference: Boston (2011, mei 26 - 2011, mei 31).
J. Jansz & L. Mosemghvdlishvili (2011). Preaching, Negating, and Debating Christianity on YouTube. 61th International Communication Association (ICA) Conference: Boston (2011, mei 26 - 2011, mei 31).
J. Jansz, M. Slot & S. Tol (2011). Creativiteit in online virtuele werelden. Etmaal van de Communicatiewetenschap: Enschede (2011, januari 24 - 2011, januari 25).
J. Jansz (2010). Playing out identities and emotions. International Conference Homo Ludens 2.0: Utrecht (2010, november 17 - 2010, november 18).
E.A. van Reijmersdal & J. Jansz (2010). The Effects of Brand Placement in an Online Game for Girls. ECREA's 3rd European Communication Conference: Hamburg (2010, oktober 12 - 2010, oktober 15).
J.L.D. Neys & J. Jansz (2010). Political and social video mash-ups: Creating new critical readings with old material. DIY Citizenship Conference: Toronto (2010, november 12 - 2010, november 14).
J.L.D. Neys, J. Jansz & E. Tan (2010). Exploring Expertise in Gaming: A Self-Determination Approach. The Fourth International SDT Conference: Gent (2010, mei 13 - 2010, mei 16).
J.L.D. Neys, J. Jansz & E. Tan (2010). To persevere is to save the world: Exploring Expertise in Gaming. Fun and Games Conference: Leuven (2010, september 15 - 2010, september 17). doi: 10.1145/1823818.1823831
J. Jansz & J. Theodorsen (2009). Modding videogames on Web2.0. An exploration of motives for publishing user created content. Etmaal van de Communicatiewetenschap: Nijmegen (2009, februari 12 - 2009, februari 13).
P. Nikken & J. Jansz (2009). Playing restricted video games: Relations with game ratings and parental mediation. EU Kids Online Conference: London (2009, juni 6 - 2009, juni 12).
J.L.D. Neys & J. Jansz (2009). Political Internet games: engaging an audience. 59th International Communication Association (ICA) Conference: Chicago (2009, juni 20 - 2009, juni 25).
L. Mosemghvdlishvili & J. Jansz (2009). Framing and praising Allah on YouTube. Etmaal van de Communicatiewetenschap: Nijmegen (2009, februari 12 - 2009, februari 13).
J. Jansz & J. Theodorsen (2009). Modding videogames on Web2.0. An exploration of motives for publishing user created content. 59th International Communication Association (ICA) Conference: Chicago (2009, juni 20 - 2009, juni 25).

A.K. van Eldik, J. Kneer, R.O. Lutkenhaus & J. Jansz (2020). #010 #mijnstad: De rol van sociale media en influencers in het leven van jongeren in de stad. Werkconferentie: Kennis van Mediawijsheid: Hilversum (2020, januari 31).

J. von Engelhardt, S. Himmit & J. Jansz (2013). Regarding the pain of others: The role of victim representation in compassionate responses to mediated suffering. European Communication Conference: Istanbul, Turkey (2013, oktober 24 - 2013, oktober 27).
L. Mosemghvdlishvili & J. Jansz (2013). Understanding the backbone of technology: a conceptual model to research Code. ICA Annual Conference: London (2013, juni 13 - 2013, juni 17).
L. Mosemghvdlishvili & J. Jansz (2013). An Analytical Model for Analyzing Software Development: linking negotiability of technology with user participation. IAMCR Annual Conference: Durban (2013, juli 15 - 2013, juli 19).
J. Jansz & J. von Engelhardt (2013). Media and Emotions: Western audiences in the face of mediated distant suffering. Conference: International Society for Research on Emotions: Berkeley (2013, augustus 3 - 2013, augustus 5).
M.H. Schols, J. de Haan & J. Jansz (2013). Teenagers' internet use and the relationship with their parents. ICA Annual Conference 2013: London (2013, juni 17 - 2013, juni 21).
M.H. Schols, J. de Haan & J. Jansz (2013). Internetgebruik en betrokkenheid bij de politiek. Etmaal van de Communicatiewetenschap: Rotterdam (2013, februari 7 - 2013, februari 8).
J. von Engelhardt & J. Jansz (2013). Facing the mediated pain of others. New directions for the empirical study of audiences of distant suffering. International Communication Association Conference: London, UK (2013, juni 17 - 2013, juni 21).
J. von Engelhardt & J. Jansz (2013). Caring for distant victims of violent conflict: An empirical investigation of the significance of Kony2012. Media, War & Conflict Fifth Anniversary Conference: London (2013, april 11 - 2013, april 12).
J. von Engelhardt & J. Jansz (2013). Facing mediated distant suffering: a first step towards an empirical framework. Etmaal voor de Communicatiewetenschap: Rotterdam, The Netherlands (2013, februari 7 - 2013, februari 8).
L. Mosemghvdlishvili & J. Jansz (2013). "Free your" "most open" Android: critical analysis of discourses on Android. Etmaal van de Communicatiewetenschap: Rotterdam (2013, februari 7 - 2013, februari 8).
J.L.D. Neys, J. van Looy, F. de Grove & J. Jansz (2012). Poverty is not a game: Behavioral changes and long term effects after playing PING. Etmaal van de Communicatiewetenschap: Leuven, Belgium (2012, februari 9 - 2012, februari 10).
M.H. Schols, J. de Haan & J. Jansz (2012). Teenagers' internet use and the relation with their parents: A resource theory approach. ECREA conference 2012: Istanbul (2012, oktober 24 - 2012, oktober 27).
J.L.D. Neys, J. van Looy, F. de Grove & J. Jansz (2012). Poverty is not a game: Behavioral changes and long term effects after playing PING. 62th International Communication Association (ICA) Conference: Phoenix, USA (2012, mei 25 - 2012, mei 27).
J. von Engelhardt & J. Jansz (2012). Western audiences in the face of distant suffering. A call to bring moral psychology to the table. International Association for Media and Communication Research: Durban, South Africa (2012, juli 15 - 2012, juli 19).

J. Jansz, S. Niederer & E. Schuurmans (2017). The Human Touch. In B. Ahsmann et al. (Ed.), Kennis- en Innovatie Agenda voor de Creatieve Industrie 2018-2021. Eindhoven: CLICKNL

J.L.D. Neys, E.S.H. Tan & J. Jansz (2011). Best Paper Award - Exploring Persistence in Gaming: The Role of Self-Determination and Social Identity. 61st Conference International Communication Association (ICA): Boston (2011, mei 25 - 2011, mei 30). Overig.

NICAM

Start date approval

Dec/2018

End date approval

Dec/2021

Place

HILVERSUM

Description

Adviescommissie NICAM

Netwerk Mediawijsheid

Start date approval

Dec/2020

End date approval

Dec/2023

Place

HILVERSUM

Description

Voorzitter Wetenschappelijke Raad

Pan European Game Information S.A.

Start date approval

Dec/2020

End date approval

Dec/2023

Place

BRUSSEL

Description

lid Experts group

Pan European Game Information S.A.

Start date approval

Dec/2020

End date approval

Dec/2023

Place

BRUSSEL

Description

Chair Complaints Board PEGI

Full Professor

University

Erasmus University Rotterdam

School

Erasmus School of History, Culture and Communication

Department

Department of Media and Communication

Country

The Netherlands

Telephone

0615326334
Address
Visiting address
Burg. Oudlaan 50
3062 PA Rotterdam
Postal address
Postbus 1738
3000 DR Rotterdam
News regarding prof.dr. (Jeroen) J Jansz