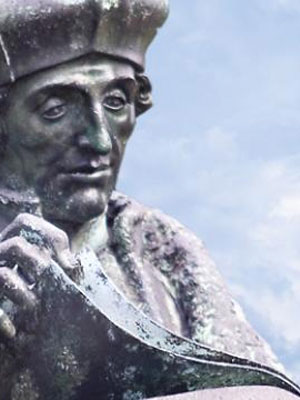 Assistant professor
Erasmus School of Law
Commercial Law
Location

Burg. Oudlaan 50, Rotterdam

Room

L6-002

Email
‹

Back to overview
Profile
Dr. Johan VANNEROM is an Assistant Professor (UD) at the Erasmus School of Law. Besides his research and teaching activities at this University, dr. Vannerom is the Academic Coordinator of the LLM-Program on International Trade Law as well as of the LLM-Program on Commercial & Company Law (LLM Commercial Law). Next to his academic career, he is listed as an attorney at law in Brussels (Vannerom + Partners). Given his expertise he is asked as a member of the Expert Committtee advising the Belgian Financial Ombudsman (Ombudsfin).
He has gained expertise in substantive banking and financial law, with a focus on payment services and credit agreements. He is further specialised in B2B and B2C Unfair Commercial Practices.
Dr. Vannerom has written multiple articles in his field of expertise and he often speaks at (international) conferences. He is also a Member of the Editorial Board of a book series Ius Mercatorum and the journal Droit de la Consommation / Consumentenrecht.
Johan Vannerom (2012) - Boekbespreking 'Bescherming van de consument in het financieel recht' - Droit de la consommation - Consumentenrecht, 204-208
Johan Vannerom (2012) - Boekbespreking 'Toetsing van het contractuele evenwicht' - Droit de la consommation - Consumentenrecht, 209-211

Johan Vannerom (2018) - Book review 'The Impact of the Mortgage Credit Directive in Europe' - Droit de la consommation - Consumentenrecht, 145-148
Johan Vannerom (2018) - Book review 'The Impact of the Mortgage Credit Directive in Europe' - European Review of Private Law, 717-718

Johan Vannerom (2015) - SME's as a New Kind of Consumers. From contractual freedom towards fairness and compassion
Johan Vannerom (2014) - The consumer's right of information: a 'reality check', on the boundaries of a duty to inform and a proposed regulatory reform
Johan Vannerom (2014) - Social Justice in (Consumer) Credit Agreements. Is there a need for a diverse regulatory approach?
Johan Vannerom (2014) - Consumer Protection during the Currency of the Credit Agreement

Johan Vannerom (2016) - De kredietovereenkomst: stand van zaken
Johan Vannerom (2014) - KU Leuven (External organisation)
Johan Vannerom (2012) - UHasselt (External organisation)
Johan Vannerom (2012) - UHasselt (External organisation)
Johan Vannerom (2011) - UHasselt (External organisation)
Johan Vannerom (2008) - KU Leuven (External organisation)

Johan Vannerom (2019) - Making Sustainable Trade Possible through Blockchain Technology - The Future of the Commercial Contract in Scholarship and Law Reform, Fourth Annual Conference
Johan Vannerom (2018) - Onderwijsgroep kredietrecht en betalingsdiensten - Guest Lecture
Johan Vannerom (2018) - L'octroi du crédit via applis mobiles - Opleidingsseminarie
Johan Vannerom (2018) - Het hypothecair krediet: aandachtspunten voor makelaars en agenten - Opleidingsseminarie
Johan Vannerom (2018) - Kredietverstrekking via mobiele app's - Opleidingsseminarie
Johan Vannerom (2018) - Promotion du crédit - Opleidingsseminarie
Johan Vannerom (2018) - Promotie van het krediet - Opleidingsseminarie
Johan Vannerom & P Vrielynck (2018) - Onderhandelen met banken - Sluitend contracteren, PUC
R Steennot & Johan Vannerom (2017) - Enkele capita selecta inzake hypothecair krediet - Opleidingsseminarie
Johan Vannerom (2016) - De kredietovereenkomst, haar zekerheden en uitvoering. Enkele capita selecta - Studiedag BVK-Febelfin
Johan Vannerom (2016) - EU Regulation on consumer credit & mortgage credit' - Guest Lecture
Johan Vannerom (2016) - Introduction to consumer credit & mortgage credit - EU Financial Services Regulation, ERA-seminars
Johan Vannerom & E Casier (2015) - De bescherming van de consument in het hypothecair krediet - Consumentenbescherming in het WER, UGent & UAntwerpen
Johan Vannerom (2015) - Livre VII. « Les services de paiement et de crédit », Code de droit économique. Un aperçu des modifications les plus importantes concernant le crédit de consommation - Formation à la médiation de dettes, Confocus
Johan Vannerom (2015) - Vervroegde terugbetaling en wederbeleggingsvergoeding - Wet KMO-Financiering toegelicht, UGent
Johan Vannerom (2015) - Consumentenbescherming bij de uitvoering en herziening van kredietovereenkomsten - Studieavond rond de publicatie van het proefschrift
Johan Vannerom (2015) - Het hypothecair krediet binnen het Wetboek Economisch Recht - Wetboek Economisch Recht: Belang voor de praktijk van de schuldbemiddelaar, VSG
Johan Vannerom (2015) - Het consumentenkrediet – overzicht van de belangrijkste wijzigingen - Studiereeks voor schuldbemiddelaars, Confocus
Johan Vannerom (2014) - Boek VII – betalings- en kredietdiensten. 'Something Old, Something New' - Wetboek van economisch recht, KU Leuven
Johan Vannerom (2014) - Consumentenbescherming in het kredietrecht - Themis Doctores Contractenrecht
Johan Vannerom (2014) - Le droit de crédit et la protection du consommateur - Guest Lecture
Johan Vannerom (2013) - The Future of Consumer Credit Regulation: Proposal for a Multi-Layered Consumer Image - ULiège and the Jean Monnet Chair in EU Law & Risk Regulation (HEC Paris) Workshop on 'Nudging in Europe: What can EU Law learn from Behavioural Sciences?
E Terryn, J Goddaer & Johan Vannerom (2012) - De invloed van het Europese Recht op het Belgische Consumenten(contracten)recht - Studiedag over de invloed van het Europese recht op het Belgische Privaatrecht
Johan Vannerom (2011) - Interestrestricties als methode van consumentenbescherming - Workshop Economic Law KU Leuven
Johan Vannerom (2011) - The Limits of Information and a Proposed Way Forward - IACL Conference on consumer protection in economic recessions
Johan Vannerom (2010) - De bijzondere kredietvormen in de nieuwe Wet op het Consumentenkrediet - Studienamiddagen over de nieuwe Wet Consumentenkrediet
Johan Vannerom (2010) - De informatie aan consumenten: (g)een onverdeeld succes - PhD-Day
Johan Vannerom (2009) - De bescherming van de persoonlijke levenssfeer van de kredietnemer - Studiedag Hypothecair Krediet
E Terryn & Johan Vannerom (2009) - De implicaties van de nieuwe Richtlijn consumentenkrediet voor het Belgisch recht - VRG-Alumnidag
Johan Vannerom (2008) - Responsible Lending - Vlaams Platform voor Schuldoverlast

Johan Vannerom (2019) - L'octroi du crédit - Opleidingsseminarie bij een private bank
Johan Vannerom (2019) - Verstrekking van kredieten - Opleidingsseminarie bij een private bank
Johan Vannerom (2019) - Enkele aandachtspunten inzake kredietverlening aan consumenten - Opleidingsseminarie bij Beobank
Johan Vannerom (2019) - Gelieerde kredieten – apart, maar toch ook samen & Crédits liés – Tous ensemble? - EFIB Days 2019
Johan Vannerom (2019) - L'octroi du crédit via applis mobiles - Webinaire
Johan Vannerom (2019) - Kredietverstrekking via mobiele app's - Webinar
Johan Vannerom (2018) - AML: een overzicht - enkele aandachtspunten inzake kredietverlening aan consumenten - Opleidingsseminarie
Johan Vannerom (2018) - Regulating Markets, Products or Persons. Is there a need for a diverse regulatory approach? - 'Towards Sustainable Financial Transactions: Responsible Lending as a Guiding Concept', U4 Network
Johan Vannerom & D Blommaert (2018) - Mobile commerce – Juridische aandachtspunten op het vlak van consumentenbescherming en de financiële sector - Lexalert - Webinar
Johan Vannerom & D Blommaert (2018) - Islamic Banking in Belgium - Islamic Finance, Capitant
Johan Vannerom & D Blommaert (2017) - De mobiele consument: geïnformeerd, soms geadviseerd en zelfs gedirigeerd in rechte. Enkele capita selecta inzake consumentenbescherming - VIA – inhaaldagen
Johan Vannerom (2017) - Het nieuwe hypothecair kredietrecht voor Compliance Officers - Witwasbestrijding. De uitdagingen van de Complaince Officer
Johan Vannerom (2017) - De uitvoering van de kredietovereenkomst (deel II) en haar beëindiging - Lunchcauserie Belfius
Johan Vannerom (2016) - Het nieuwe toepassingsgebied ratione materiae van het B2C-kredietrecht: de aardverschuiving naar het hypothecair kredietrecht - Crédits aux consommateurs
Johan Vannerom, D Blommaert & F Bonnarens (2016) - Het nieuwe hypothecair kredietrecht: een overzicht - Lexalert - Webinar
D Blommaert, Johan Vannerom, B Van Houte & F Bonnarens (2016) - Herziening en beëindiging van kredietovereenkomsten - Lunchauserie Belfius
Johan Vannerom (2015) - Wijziging en herfinanciering van kredietovereenkomsten in de praktijk. Een overzicht van de mogelijkheden in het licht van Boek VII. 'Betalings-en kredietdiensten' Wetboek van Economisch Recht - Studiereeks voor schuldbemiddelaars, Confocus
Johan Vannerom (2015) - Richtlijn 2014/17/EU. Naar een strenger woonkredietrecht? - 10e Compliance Dag, Compliance Forum
Johan Vannerom (2015) - Recente evoluties in het Handelsrecht - VIA Inhaaldagen
Johan Vannerom (2015) - The legal framework in Belgium - Consumer Credit Workshop, EABH
Johan Vannerom (2015) - De na-oorlogse ontwikkeling van het consumentenkrediet in België - Workshop rond consumentenkrediet in de Lage Landen
Johan Vannerom (2015) - Juridische alternatieven voor de verkoop van kerkgebouwen - Neven- en herbestemming van parochiekerken, CRKC
Johan Vannerom (2015) - Juridische alternatieven voor de verkoop van kerkgebouwen - Neven- en herbestemming van parochiekerken, CRKC
Johan Vannerom (2014) - Alternatieven voor de verkoop van religieus onroerend erfgoed: een canoniekrechtelijke benadering - Studiedag over Vastgoedrecht en de Kerk
Johan Vannerom (2014) - Toepassingsgebied van Boek VII van het Wetboek van economisch recht - Belgische consumentenkredietrecht, IFE Executive Seminars
D Blommaert, F Bonnarens & Johan Vannerom (2014) - Consumentenkrediet: wijzigingen mbt promotie, verkoop, toekenning en controle - Lexalert - Webinar
JOHAN VANNEROM BVBA (Vannerom + Partners)

Start date approval

December 2018

End date approval

December 2021

Place

1860 MEISE, BELGIË

Description

Advocatuur

KU LEUVEN

Start date approval

December 2018

End date approval

December 2021

Place

3000 LEUVEN BELGIË

Description

Vrijwillig wetenschappelijk medewerker gastcollege