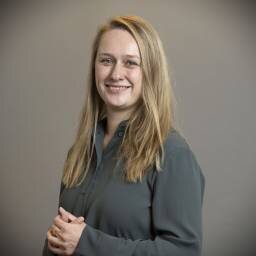 Assistant professor
Erasmus School of Social and Behavioural Sciences
Public Administration
Location

Burg. Oudlaan 50, Rotterdam

Room

T17-43

Email
‹

Back to overview
Profile
Dr. Jolien Grandia is Assistant Professor at the Department of Public Administration and Sociology (Erasmus University Rotterdam).
Her research focuses on transformations in public procurement, such as the decentralization of youth and home care and the implementation of sustainable public procurement. Her research combines insights from public administration, organization studies, change management and purchasing. In 2018, she was awarded an EUR Fellowship talent grant for a two-year research into the procurement of care by Dutch municipalities.
She is the program director of the Management of International Social Challenges (MISOC) Bachelor. She teaches public administration courses to national and international students in the Public Administration and MISOC Bachelor and Master tracks and supervises master theses.
She previously worked as an assistant professor at the Radboud University in Nijmegen and as a PhD candidate/junior lecturer at the Department of Public Administration of the Erasmus University of Rotterdam. She holds a PhD in Public Administration, a Master of Science in Public Administration, a Master of Arts in Cultural Economics and Entrepreneurship and a Bachelor of Arts in Arts and Culture Studies, all from the Erasmus University.
PM Kruyen, ATK Ho & Jolien Grandia (2019) - Panel: Big Data Research in Public Administration
PM Kruyen, ATK Ho & Jolien Grandia (2018) - Panel: Big Data Research in Public Administration
Jolien Grandia, Y La Grouw & PM Kruyen (2017) - Motivating the unemployed: How caseworkers employ different leadership strategies to motivate their clients
Jolien Grandia, YM La Grouw & PM Kruyen (2016) - Motivating the unemployed: How caseworkers employ different leadership strategies to motivate their clients
Jolien Grandia (2016) - Leadership & Knowledge in Decentralized Public Procurement
Jolien Grandia (2016) - Public Procurement in Europe
Jolien Grandia (2015) - Fulfilling the potential of sustainable procurement: examining the role of behaviour, commitment to change and knowledge in determining the degree of sustainable procurement
Jolien Grandia (2014) - Increasing sustainable procurement behaviour
Jolien Grandia (2014) - The Role of Change Agents in Sustainable Public Procurement Projects
Jolien Grandia (2014) - The Role of Change Agents in Sustainable Public Procurement Projects
Jolien Grandia (2013) - Why change agents matter in sustainable procurement
Jolien Grandia, Bram Steijn, SM (Sandra) Groeneveld & Ben Kuipers (2013) - Sustainable procurement in practice: Explaining the degree of sustainable procurement from an organizational perspective
Jolien Grandia (2012) - Sustainable procurement in practice: a theoretical and empirical quest for influencing factors
Jolien Grandia (2011) - Organizational change in the implementation of sustainable procurement in the Netherlands
Jolien Grandia (2011) - Implementing sustainable procurement in the Dutch national government; exploring the policy implementation process
Jolien Grandia (2010) - Policy implementation and change management

Jolien Grandia & PM Kruyen (2018) - Sustainable Public Procurement? A big-data study into the level of sustainability of more than 140,000 published procurement contract notices by Belgian contracting authorities
Jolien Grandia & PM Kruyen (2018) - Sustainable Public Procurement? A big-data study into the level of sustainability of more than 140,000 published procurement contract notices by Belgian contracting authorities
Jolien Grandia (2015) - The decentralized procurement of care by Dutch municipalities
Jolien Grandia (2015) - Finding the missing link: Examining the mediating role of sustainable procurement behaviour
Ben Kuipers, MJ Higgs, Walter Kickert, Frans-Bauke Meer, Jolien Grandia, R (Ruth) post, LG Tummers, J (Joris) van der Voet & MC (Marinus Cornelis) de Witte (2010) - Managing change in public organizations: A review of the literature between 2000-2010
Jolien Grandia (2018) - Public Administration Review (Journal)
Jolien Grandia (2017) - Review of Public Personnel Administration (Journal)
Jolien Grandia (2017) - Sustainability (Journal)
Jolien Grandia (2015) - International Journal of Public Sector Management (Journal)
Jolien Grandia (2010) - Journal of Cleaner Production (Journal)

Jolien Grandia (2018) - Hart of Hard voor MVO - NEVI Ledendag: tafelgast ronde tafel gesprek

Jolien Grandia (2018) - Transitie & Transformatie: de decentralisatie als organisatieverandering - Kring Gemeentesecretarissen Regio Rotterdam-Rijnmond
Jolien Grandia (2018) - Sustainable procurement: are you willing and able? - Ecoprocura Conference: keynote speech
Jolien Grandia (2018) - Sustainable procurement: A big-data study into more than 140,000 published procurement contract notices by Belgian contracting authorities - Infosessie Data-onderzoek Duurzame Aankopen Overheid