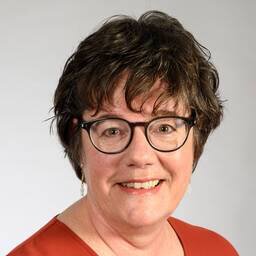 Full professor
International Institute of Social Studies
Academic staff unit
Location

Kortenaerkade 12, 's - Gravenhage

Room

I5-21

Email
‹

Back to overview
Profile
Profile Chair in International Law and Development
Law is a major factor in processes of development and/or transition, either as an instrument of change or as a vehicle for guarding the status quo. In recent decades, various developments have brought about a situation where national legal orders and processes for tackling development, equity and human rights issues are increasingly exposed to the sphere, if not the rule, of international law. These developments include a relatively widespread intensification of international cooperation (e.g. through international organizations such as the United Nations or through regional organizations such as the European Union, the African Union or the Organization of American States); economic and social globalization; and growing (and renewed) ideas about interdependence and common responsibility for overcoming major global challenges, such as climate change as well as massive and/or flagrant violations of human rights.
This Chair focuses on the following, interrelated and mutually reinforcing academic fields:
the role of international law as an instrument of change and/or constraint for realizing equitable development and human rights world-wide;
the role of international organizations and institutions for realizing the right to development, with special emphasis on the development cooperation policies of the European Union;
the contents and implications of (human) rights-based approaches to development;
the role of global human rights instruments in supporting the institutionalization of specific national action for realizing development, equity and human rights on the ground, with, at least initially, a special emphasis on the track record of the United Nations Convention on the Rights of the Child.
B (Bolutife) Adefehinti & Karin Arts (2018) - Challenging the odds of vulnerability and resilience in lone migration: coping strategies of Zimbabwean unaccompanied minors in South Africa - Children's Geographies, 17 (4), 427-441 - doi: 10.1080/14733285.2018.1536776
J Gupta & Karin Arts (2017) - Achieving the 1.5 °C Objective: Just Implementation Through a Right to (Sustainable) Development Approach - International Environmental Agreements: Politics, Law and Economics, 18 (1), 11-28 - doi: 10.1007/s10784-017-9376-7
Karin Arts, A Tamo & Yunxia Xu (2017) - The Right to Development in International Law: New Momentum Thirty Years Down the Line? - Chinese Review of International Law, (01), 26-46
Karin Arts (2017) - Inclusive Sustainable Development: A Human Rights Perspective - Current Opinion in Environmental Sustainability, 24, 58-62 - doi: 10.1016/j.cosust.2017.02.001 - [link]
Karin Arts & Tamo Atabongawung (2016) - The Right to Development in International Law: New Momentum Thirty Years Down the Line? - Netherlands International Law Review, 63 (3), 221-249 - doi: 10.1007/s40802-016-0066-x
Karin Arts (2015) - Twenty-Five Years of the United Nations Convention on the Rights of the Child: Achievements and Challenges - Netherlands International Law Review, 61 (3), 267-303 - doi: 10.1017/S0165070X14001272
Karin Arts (2015) - Reflections on Human Rights in the Netherlands - Netherlands Quarterly of Human Rights, 33 (4), 374-381
Karin Arts (2011) - 21 jaar VN-verdrag voor de Rechten van het Kind : een volwassen bijdrage aan kinderrechten in de wereld? - Internationale Spectator, 65 (6), 336-340
Karin Arts (2010) - Rechtsbescherming van Mensenrechten in Nederland: Mag het een Onsje Meer Zijn? - Unknown, 18-20
Karin Arts (2008) - Respons: Israel en Barbertje (2): De pot verwijt de ketel (Response: Scapegoat Israel (2): The pot calls the cattle black) - Internationale Spectator, 62 (11), 626
Y Heselmans & Karin Arts (2007) - Children as Distinct Target Group for Policy: Childrens Rights in Development Cooperation (in Dutch original title: Kinderen als Aparte Doelgroep Binnen het Beleid: Kinderrechten in Ontwikkelingssamenwerking), followed by response vision of Members of Parliament. - Tijdschrift voor de Rechten van het Kind, 17 (3), 11-13
Karin Arts (2003) - Meeting the Human Rights commitment of the Cotonou Agreement: Political Dialogue requires Investment - ACP-EU Courier, 200 (September), 21-23
Karin Arts (2003) - Announcement of the Book 'Responding to the Human Rights Deficit: Essays in Honour of Bas de Gaay Fortman' - Internationale Spectator, 1
Karin Arts (2003) - ACP-EU Relations in a New Era: The Cotonou Agreement - Common Market Law Review, 40 (1), 95-116
Karin Arts (2001) - ACP-EU Development Cooperation in a new Phase: The Cotonou Agreement - Griffin's View on International and Comparative Law, 2 (1), 42-46
Karin Arts (2000) - EU Development Cooperation and Human Rights: Slow Practice (in Dutch) - Inzet, 9 (48), 22-23
Karin Arts (2000) - Integrating Human Rights into Development Cooperation: Easier Said than Done - IDEA Newsletter
Karin Arts, M de Bonth, M Brink & L Droesen (1998) - The Universal Declaration on Human Rights: Universal Rights for Men and Women? [in Dutch] - Ned. Tijdschrift voor Mensenrechten(NJCM Bulletin), 23, 1023-1036
Karin Arts & JM Byron (1997) - The Mid-Term Review of the Lomé Convention: Heralding the Future? - Third World Quarterly, 18, 73-91
Karin Arts (1996) - The Fourth Lomé Convention Re-negotiated: ACP-EU Relations Facing an Uncertain Future (in Dutch) - Internationale Spectator, 50, 148-152
Karin Arts (1993) - The International Protection of Children's Rights in Africa: The 1990 OAU Charter on the Rights and Welfare of the Child - African Journal of Intern. and Comparative Law, 5, 139-162
Karin Arts (1991) - Het vierde verdrag van Lom¿ (The Fourth Lom¿ Convention) - Internationale Spectator, 45, 546-53
Karin Arts (1990) - De Europese Gemeenschap, ontwikkelingssamenwerking en mensenrechten - Europa Periodiek, 7, 17-19
Karin Arts (1989) - The Legal Status and Functioning of the United Nations Council for Namibia - Leiden Journal of International Law, 2, 194-208
Karin Arts & Jeff Handmaker (2014) - Opinie: Kijk kritisch naar banden met Israël - Unknown, 8-8
Jeff Handmaker, Karin Arts & Irene Staveren (2014) - ABP en Nederzettingen - Financieele Dagblad, 10-10
Karin Arts, M Brus, W van Genugten, Ellen Hey, MT Kamminga, K Wellens & R Wessel (2010) - Israël handelde in strijd met internationaal recht - NRC Handelsblad, 7
Jeff Handmaker, Karin Arts, T van Boven & H Verrijn Stuart (2009) - Spreek Israël aan op geweld in Gaza - Trouw
Karin Arts, Tamo Atabongawung & K De Feyter (2016) - UN Declaration on the Right to Development 1986 - 2016, Ways to Promote Further Progress in Practice: Preadviezen - T.M.C. Asser Press
V Chapau, Karin Arts & PP Leite (2009) - Le droit international et la question du Sahara occidental - IPJET (International Platform of Jurists for East Timor)
Karin Arts & PP Leite (2007) - International Law and the Question of Western Sahara - International Platform of Jurists for East Timor
Karin Arts & V Popovski (2006) - International Criminal Accountability and the Rights of Children - Hague Academic Press
Karin Arts & A Dickson (2004) - European Development Policy: From Model to Symbol? - Manchester University Press
Karin Arts & PB Mihyo (2003) - Responding to the Human Rights Deficit: Essays in Honour of Bas de Gaay Fortman - Kluwer Law International
Karin Arts (2000) - Integrating Human Rights into Development Cooperation: The Case of the Lome Convention - Kluwer Law International
Jeff Handmaker & Karin Arts (2019) - Mobilising International Law for 'Global Justice' - doi: 10.1017/9781108586665 - [link] - Cambridge University Press
M Ambrus, Karin Arts, Ellen Hey & H Raulus (2014) - The Role of ' Experts' in International and European Decision-Making Processes: Advisors, Decision Makers or Irrelevant Actors? - Cambridge University Press
M Ponce de León, Karin Arts & P Pinto Leite (2012) - El Derecho Internacional y La Cuestion del Sáhara Occidental - International Platform of Jurists for East Timor
Karin Arts & Jeff Handmaker (2010) - Cultures of Constitutionalism [subsection] - Hague Academic Press
Karin Arts & AK Dickson (2009) - EU development cooperation: From model to symbol - Manchester University Press
Karin Arts (2015) - Mensenrechten in Nederland - Sociologie, 11, 297-300 - doi: 10.5553/Sociologie/157433142015011002010
Karin Arts (2005) - Book Review of "Rethinking International Organizations: Pathology and Promise" (Dennis Dijkzeul and Yves Beigbeder eds., New York and Oxford: Bergham Books, 2003. xiv+350pp) - Development and Change, 36
Karin Arts (2005) - On rethinking international organizations: pathology and promise - Development and Change, 36, 795
Karin Arts (2005) - On the EU's approach to human rights conditionality - Netherlands International Law Review, 1, 135-137
Karin Arts (2005) - Book Review of "The EU's Approach to Human Rights Conditionality" - Netherlands International Law Review, 135-137
Karin Arts (2004) - On world trade and the protection of human rights - The Maastricht Journal of European and Comparative Law, 11, 108-109
Karin Arts (2004) - Book Review of "World Trade and the Protection of Human Rights: Human Rights in face of Global Economic Exchanges" (Bruylant et al eds,) - Maastricht Journal of European and Comparative Law, 11, 108-109
Karin Arts (2002) - Book Review of "EU 'Global Player'. The North-South Policy of the European Union" (M. van Reissen ed., Utrecht: International Books, 1999. 255pp.) - Development and Change, 33, 149-150
Karin Arts (2000) - Book Review of "Menschenrechts- und Demokratieklauseln in den vertraglichen Aubenbeziehungen der Europ¿chen Gemenschaft [Human Rights and Democracy Clauses in EC Agreements with Third States] (Nomos Verlagsgesellschaft publisher, vol. 22, no. 4, 2000) - Nomos Verlagsgesellschaft, 22, 516-519
Karin Arts (2000) - Book Review of "Het Noord-Zuidbeleid van de Europese Unie" [The European Union's North-South Policy] (van Gorcum Uitgeverij) - Internationale Spectator, 54, 456-457
Karin Arts (1999) - Book Review of "A Complete Picture of Child Labour Worldwide" (publisher Van Gorcum, Assen) - Internationale Spectator, 1, 55-57
Karin Arts (1998) - Book Review of "The African Commission on Human and Peoples' Rights" [Evelyn Ankuhmah ed., 1996] - African Yearbook of International Law, 329-333
Karin Arts (1997) - Book Review of "Children and Development: Report of the Working Conference" [in Dutch, Ministry of Foreign Affairs, August 1996] - Internationale Spectator, 235-237
Karin Arts (1996) - Book Review of "White Elephants: Scandals of Belgian Development Cooperation" [Douglas de Coninck ed.] - Internationale Spectator
Karin Arts (1996) - Book Review of "Allocation of Law Enforcement Authority in the International System" [Jost Delbr?ck ed.) - Verfassung und Recht in ¿ersee - Law and Politics
Karin Arts (1995) - Book Review of "Die EG-Entwicklungspolitik in Afrika: Hungerhilfe oder Elitenf¿rderung?" [by Klaus Weidmann, 1991] - Verfassung und Recht in ¿ersee - Law and Politics, 28, 240-241
Karin Arts (1991) - Book review of Edward McWhinney, 'Judicial Settlement of International Disputes: Jurisdicition, Justiciability and Judicial Law-Making on the Contemprary International Court (1991) - Verfassung und Recht in ¿ersee - Law and Politics, 26, 222-225
Karin Arts (2021) - Participation in Multilateral Treaties - In Seokwoo Lee & Hee Eun Lee, Asian Yearbook of International Law (pp. 187-213) - doi: 10.1163/9789004501249_009 - Brill/Martinus Nijhoff
Karin Arts (2020) - Participation in Multilateral Treaties - In Seokwoo Lee & Hee Eun Lee, Asian Yearbook of International Law (pp. 325-352) - doi: 10.1163/9789004437784_011 - Brill/Martinus Nijhoff
Karin Arts (2020) - Development Policy and European Union Politics - In W.R. Thompson, Oxford Research Encyclopedia of Politics - doi: 10.1093/acrefore/9780190228637.013.1132 - [link] - Oxford University Press
Karin Arts (2019) - Participation in Multilateral treaties - In Seokwoo Lee & Hee Eun Lee, Asian Yearbook of International Law, volume 23 (pp. 175-202) - doi: 10.1163/9789004415829_011 - [link] - Brill/Martinus Nijhoff
Karin Arts & Martijn Scheltema (2019) - Territorialiteit te boven: Klimaatverandering en mensenrechten - In C.J.M. Arts, L.J.M. Boer & M.W. Scheltema, De grenzen voorbij: de actualiteit van territorialiteit en jurisdictie (pp. 59-134) - [link] - Kluwer
Karin Arts (2019) - Children's Rights and Climate Change - In Claire Fenton-Glynn, Children's Rights and Sustainable Development: Interpreting the UNCRC for Future Generations (pp. 216-235) - doi: 10.1017/9781108140348 - [link] - Cambridge University Press
Jeff Handmaker & Karin Arts (2019) - Taking Seriously the Politics of International Law: A Few Concluding Remarks - In J.D. Handmaker & K. Arts, Mobilising International Law for 'Global Justice' (pp. 233-243) - doi: 10.1017/9781108586665.011 - [link] - Cambridge University Press
Jeff Handmaker & Karin Arts (2019) - Mobilising International Law as an Instrument of Global Justice: Introduction - In J.D. Handmaker & K. Arts, Mobilising International Law for 'Global Justice' (pp. 1-21) - doi: 10.1017/9781108586665.001 - [link] - Cambridge University Press
Karin Arts (2019) - Children's Rights and the Sustainable Development Goals - In U. Kilkelly & T. Liefaard, International Human Rights of Children (pp. 537-561) - doi: 10.1007/978-981-10-4184-6_18 - Springer
Karin Arts (2019) - Participation in Multilateral Treaties - In Seokwoo Lee & Hee Eun Lee, Asian Yearbook of Internation Law, vol. 22 (2016) (pp. 303-328) - doi: 10.1163/9789004379633_016 - Brill/Martinus Nijhoff
Karin Arts (2018) - Participation in Multilateral Treaties - In Seokwoo Lee & Hee Eun Lee, Asian Yearbook of International Law, vol. 21 (2015) (pp. 235-259) - doi: 10.1163/9789004379633_016 - [link] - Brill/Martinus Nijhoff
Karin Arts (2018) - Lomé/Cotonou Conventions - In Rüdiger Wolfruhm et al. (eds.), Max Planck Institute Encyclopedia of Public International Law - [link] - Oxford University Press
Karin Arts (2017) - Participation in Multilateral Treaties - In Kevin Y.L. Tan, Asian Yearbook of International law (pp. 171-200) - Foundation for the Development of International Law in Asia (DILA) in coll. with Handong International Law School
Karin Arts & Tamo Atabongawung (2016) - Revitalizing the Right to Development in International Law - In C.J.M. Arts, A. Tamo & K. De Feyter, UN Declaration on the Right to Development 1986 - 2016, Ways to Promote Further Progress in Practice: Preadviezen (pp. 1-32) - Asser Press
Karin Arts (2016) - Participation in Multilateral Treaties: editorial introduction - In K.Y.L. Tan, Asian Yearbook of International Law, vol. 18 (2012) (pp. 100-126) - [link] - Foundation for the Development of International Law in Asia (DILA) in coll. with the Handong International Law School, South Korea
Karin Arts (2014) - Participation in Multilateral Treaties - In K.Y.L. Tan, Hee Eun Lee, J. Rehman & S. Khair, Asian Yearbook of International Law (pp. 161-186) - [link] - Foundation for the Development of International Law in Asia (DILA) and Handong International Law School, South Korea
M Ambrus, Karin Arts, Ellen Hey & H Raulus (2014) - The Role of Experts in International and European Decision-Making Processes: Setting the Scene - In M. Ambrus, K. Arts, E. Hey & H. Raulus, The Role of 'Experts' in International and European Decision-Making Processes: Advisors, Decision Makers or Irrelevant Actors? (pp. 1-16) - Cambridge University Press
Karin Arts (2014) - Countering Violence Against Children in the Philippines: Positive RBA practice examples from Plan - In P. Gready & W. Vandenhole, Human Rights and Development in the New Milennium: Towards a Theory of Change (pp. 149-176) - Routledge
Karin Arts (2013) - Participation in Multilateral Treaties - In K.Y.L Tan, Hee Eun Lee, J. Rehman & S. Khair, Asian Yearbook of International Law (pp. 155-184) - [link] - Foundation for the Development of International Law in Asia (DILA) and Handong International Law School, South Korea
Karin Arts (2013) - Lomé/Cotonou Conventions - In R. Wolfrum & F. Lachenmann, Max Planck Encyclopedia of Public International Law - Oxford University Press
Karin Arts (2012) - Participation in Multilateral Treaties - In B.S. Chimni, M. Masahiro & J. Rehman, Asian Yearbook of International Law (pp. 211-233) - Routledge
Karin Arts (2012) - Caught in the Middle of Persistent Conflict. The Rights of Palestinian Children - In I. Boerefijn, L. Henderson, R. Janse & R. Weaver, Human Rights and Conflict: Essyas in Honour of Bas de Gaay Fortman (pp. 325-345) - Intersentia
Karin Arts (2011) - The European Union, Development Cooperation and Human Rights at a Crossroads - In Wolfgang Benedek et al., European Yearbook on Human Rights 2011 (pp. 286-296) - European Academic Press, Berliner Wissenschftsverlag, Intersentia, Neuer Wissenschtflicher Verlag
Karin Arts (2011) - Participation in Multilateral Treaties - In B.S. Chimni, M. Masahiro & Li-ann Thio, Asian Yearbook of International Law (pp. 225-246) - Routledge
Karin Arts (2011) - Statement made during the Working Session of the ILA Committee on International Law , 19 August 2010 - In International Law Association, Report of the Seventy-Fourth Conference The Hague (pp. 822) - International Law Association
Karin Arts & B Gaay Fortman (2011) - Comments on 'Minority Rights': A Majority Problem? - In H. Harbers, Strangeness and Familiarity: Global Unity and Diversity in Human Rights and Democracy (pp. 265-269) - FORUM, Institute for Multicultural Affairs / Faculty of Philosophy, Groningen University
Karin Arts (2011) - Rechtsbescherming van Mensenrechten in Nederland: Mag het een Onsje Meer zijn? - In B. Niemeijer, M. Smit & P. Winkelman, Internationalisering, Veiligheid en Recht (pp. 28-34) - Ministerie van Veiligheid en Justitie
Jeff Handmaker & Karin Arts (2010) - Building a constitutional culture: comparative perspectives - In S. Muller & M. Frishman, The Dynamics of Constitutionalism in the Age of Globalisation - Hague Academic Coalition
Karin Arts & Jeff Handmaker (2010) - Cultures of Constitutionalism: An Introduction - In M. Frishman & S. Muller, The Dynamics of Constitutionalism in the Age of Globalisation (pp. 49-55) - Hague Academic Press
Karin Arts (2009) - Changing Interests in EU Development Cooperation: the Impact of EU Membership and Advancing Integration - In A. Dickson & K. Arts, EU development cooperation: From model to symbol (pp. 101-112) - Manchester University Press
Karin Arts (2009) - A Child Rights Perspective on Climate Change - In M.A. Mohamed Salih, Climate Change and Sustainable Development: New Challenges for Poverty Reduction (pp. 79-93) - Edward Elgar Publishing
Karin Arts & AK Dickson (2009) - Conclusions: The Potential and Limits of EU Development Cooperation Policy - In K. Arts & A. Dickson, EU development cooperation: From model to symbol (pp. 149-152) - Manchester University Press
Karin Arts (2009) - Introduction - In V. Chapau, K. Arts and P.P. Leite, Le droit international et la question du Sahara occidental (pp. 13-19) - IPJET (International Platform of Jurists for East Timor)
Karin Arts (2009) - Participation in Multilateral Treaties - In B.S Chimni, M. Masahiro & Li-ann Thio, Asian Yearbook of International Law (pp. 261-281) - Routledge
Karin Arts (2009) - A Human Rights-Based Approach to the ACP-EU European Partnership Agreements: Issues and Implications - In G. Faber & J. Orbie, Beyond Market Access for Economic Development: EU-Africa Relations in Transition (pp. 279-303) - Routledge
Karin Arts & AK Dickson (2009) - European Development Policy: From Model to Symbol? - In K. Arts & A.K. Dickson, European Development Policy: From Model to Symbol? (pp. 1-16) - Manchester University Press
Karin Arts (2009) - The European Community's Contribution to the Fight Against Poverty in Developing Countries: Normative and Real? - In T. Giegerich, A. Zimmermann & J. Delbrück, German Yearbook of International Law (2008) (pp. 217-250) - Duncker & Humblot
Karin Arts (2009) - Statement made during the Informal Working Session of the ILA Committee on Non-State Actors, 18 August 2008 - In International Law Association, Report of the Seventy-Third Conference Rio de Janeiro (pp. 248) - International Law Association
Karin Arts (2009) - Statement made during the Working Session of the ILA Committee on International Law on Sustainable Development, 21 August 2008 - In International Law Association, Report of the Seventy-Third Conference Rio de Janeiro (pp. 943-946) - International Law Association
Karin Arts (2007) - African, Caribbean and Pacific (ACP) Countries - In J.A. Scholte, Encyclopedia of Globalization (pp. 12-14) - The Moschovitis Group
Karin Arts (2007) - Participation in Multilateral Treaties - In B.S. Chimni, M. Masahiro & Li-ann Thio, Asian Yearbook of International Law (pp. 233-259) - Martinus Nijhoff
Karin Arts (2006) - Gender aspects of the Cotonou Agreement - In M. Lister & M. Carbone, European Development Policy in Practice: Gender and Civil Society
Karin Arts (2006) - Gender in ACP-EU Relations: the Cotonou Agreement - In M. Lister & M. Carbone, New pathways in international development : gender and civil society in EU policy (pp. 31-43) - Ashgate
Karin Arts (2006) - International Law, Criminal Accountability and the Rights of the Child - In International criminal accountability and the rights of children (pp. 17) - Cambridge University Press
Karin Arts (2006) - Participation in Multilateral Treaties - In B.S. Chimni, M. Masahiro & S.P. Subedi, Asian Yearbook of International Law (pp. 243-263) - Martinus Nijhoff
Karin Arts (2005) - Participation in Multilateral Treaties - In B.S. Chimni, M. Masahiro & S.P. Subedi, Asian Yearbook of International Law (pp. 265-290) - Martinus Nijhoff
Karin Arts (2005) - Political Dialogue in a 'new' Framework - In O. Babarinde & G. Faber, The European Union and the Developing Countries: The Cotonou Agreement (pp. 155-175) - Koninklijke Brill NV
Karin Arts (2005) - Development Cooperation and Human Rights: ACP-EU Relations - In R.K. Smith & C. Anker van den, The Essentials of Human Rights (pp. 88-91) - Hodder Arnold
Karin Arts (2004) - Statement for the Working Session of the ILA Committee on International Law of Sustainable Development - In Chapter (pp. 601-603) - International Law Association
Karin Arts & A Dickson (2004) - EU Development Cooperation: from Model to Symbol? - In - (pp. 16) - Manchester University Press
Karin Arts (2004) - Participation in Multilateral Treaties - In B.S. Chimni, M. Masahiro & S.P. Subedi, Asian Yearbook of International Law (pp. 281-300) - Martinus Nijhoff
Karin Arts & A Dickson (2004) - Conclusions: The Potential and Limits of EU Development Cooperation Policy - In - (pp. 149-152) - Manchester University Press
Karin Arts (2004) - Changing interests in EU Development Cooperation: The impact of EU Membership and Advancing Integration - In - (pp. 101-112) - Manchester University Press
Karin Arts & J Gupta (2004) - Climate Change and Hazardous Waste Law: Developing International Law of Sustainable Development - In N. Schrijver & F. Weiss, International Law and Sustainable Development: Principle and Practice (pp. 519-551) - Martinus Nijhoff
Karin Arts & PB Mihyo (2003) - The Human Rights Deficit: Root Causes and Efforts to Address it - In Responding to the human rights deficit : essays in honour of Bas de Gaay Fortman (pp. 21) - Kluwer Law International
Karin Arts (2003) - Participation in Multilateral Treaties - In B.S. Chimni, Sik Ko Swan, M. Masahiro, M.C.W. Pinto & S.P. Subedi, Asian Yearbook of International Law (pp. 173-196) - Martinus Nijhoff
Karin Arts (2001) - Participation in Multilateral Treaties - In Ko Swan Sik, M.C.W. Pinto & S.P. Subedi, Asian Yearbook of International Law (pp. 321-342) - Kluwer Law
Karin Arts (1999) - Development Cooperation and Human Rights: Turbulent Times for EU Policy - In New Perspectives on European Union Development Cooperation (pp. 7-27) - Westview Press
Karin Arts (1998) - Participation in Multilateral Treaties - In . Ko Swan Sik, M.C.W. Pinto & J.J.G. Syatauw, Asian Yearbook of International Law (pp. 233-283) - Kluwer Academic Publishers
Karin Arts (1998) - Principles of Cooperation for Development in ACP-EC Relations - In - (pp. 86-97) - Kluwer Academic Publishers
Karin Arts (1998) - Children's Rights in Africa - In - (pp. 417) - T.M.C. Asser Institute
Karin Arts (1997) - Human Rights and Development Cooperation: An Introduction [in Dutch] - In - (pp. 33-37) - ISS
Karin Arts (1996) - Implementing the Right to Development? An Assessment of European Community Development Cooperation - In - (pp. 37-71) - Kluwer Law International
Karin Arts (1995) - European Community Development Cooperation, Human Rights, Democracy and Good Governance: at Odds or at Ease with Each Other? - In - (pp. 259-273) - Martinus Nijhoff
Karin Arts, P Peters, NJ Schrijver & P van der Sluijs (1994) - Part I: Legal and Institutional Aspects - In - (pp. 1-69) - Kluwer Academic Publishers
Y Heselmans & Karin Arts (2007) - Stop Violence Against Children - Report International Conference
Karin Arts (2007) - A Human Rights-Based Approach to ACP-EU Economic Partnership Agreements - Paper presented at the Conference on "EUSA Biannual" organised by European Union Studies Association (EUSA)
Karin Arts (2005) - A Child Rights based Approach to International Criminal Accountability (Paper presented at the conference on 'International criminal accountability and the rights of children' organised by Hague Academic Coalition/United Nations University, The Hague, 17 March 2005)
Karin Arts (1996) - Law and Politics in Africa, Asia and Latin America (VR¿ on enforcement of international law (1996);
Karin Arts, M Brus, S van Houcke & H Verrijn-Stuart (2007) - Delegation of Dutch international law experts to Israel and the Occupied Palestinian Territories, with a special focus on Palestinian refugees (A research Report of the delegations mission carried out by ISS on behalf of ICCO Foundation Utrecht) - ICCO
Karin Arts (2005) - The role of International Law - Proposition and Recommendations (Published in PLAN Nederland Occasional Papers 'Children in Armed Conflicts: Recommendations to the Netherlands and the EU) - PLAN Nederland
Karin Arts (2001) - Gender Aspects of the Cotonou Agreement (Position Paper on ACP-EU Development Cooperation, Consultancy Report for WIDE- Network in Development Europe, Brussels) - WIDE
Karin Arts (1998) - Encyclopedia dossier 'European Community Development Cooperation"
Karin Arts (1996) - Development Cooperation and Human Rights: The Policy and Practice of EC and ACP Countries under the Lom¿ Convention
JM Byron & Karin Arts (1995) - ACP-EC Development Cooperation: The Mid-Term Review of the Lom¿ Convention - ISS
Karin Arts (1994) - 'South Africa Signs the Convention on the Rights of the Child'
Hans Opschoor, Karin Arts, J Gupta, MM Jansen, CMAW Van Paridon & LGJ Wijnands (2019) - International Climate Policy - [link] - Advisory Council on International Affairs
E Hirsch Ballin, T Cleiren, Karin Arts, MS Berger, Y Donders, J Gerards, A Hamburger, T Heerts, R Van der Hoeven, N Jägers, R Lawson, M Monteiro, E Myjer, H Opschoor, B Schermer, N Tahir & H Verrijn Stuart (2019) - Sustainable Development and Human Rights: An Indivisible Bond - [link] - Advisory Council on International Affairs
E Hirsch Ballin, T Cleiren, Karin Arts, MS Berger, Y Donders, J Gerards, A Hamburger, N Jägers, R Lawson, E Myjer, B Schermer, N Tahir & H Verrijn Stuart (2017) - The Will of the People? The Erosion of Democracy Under the Rule of Law in Europe - Advisory Council on International Affairs
Karin Arts, M van Reisen, B Berendsen, H Opschoor, K Richelle, N van Zuthpen & Peter Keizer (2015) - ACP-EU Cooperation After 2020: Towards A New Partnership - [link] - Advisory Council on International Affairs
J Doek, Karin Arts, P van der Laan, T Liefaard, L Vogtländer, M de Winter & Y van den Brink (2015) - Palestinian Children and Military Detention: A Report of the Dutch Multidisciplinary Expert Group on the Practices and Consequences of Arrest, Interrogation, Detention and Trial of Palestinian Children by the Israeli Military Authorities (translated plus updated version) - Gate 48/ Palestine Link
J Doek, Karin Arts, P van der Laan, T Liefaard, L Vögtlander, M de Winter & Y van den Brink (2014) - Palestijnse Kinderen en Militaire Detentie [Palestinian Children and Military Detention]: Een rapport van de Nederlandse multi disciplinaire expertgroep ter zake van de praktijken en gevolgen van arrestatie, verhoor, detentie en berechting van Palestijnse kinderen door de Israëlische militaire autoriteiten. - [link] - Gate 48 and Palestine Link
Jeff Handmaker, Karin Arts, M Brus & H Verrijn Stuart (2009) - `Delegation of Dutch international law experts to Israel and the Occupied Palestinian Territories, with a special focus on Palestinian refugees: Report of the delegation¿s mission¿ - ICCO Foundation
Karin Arts & V Popovski (2006) - International Criminal Accountability and Children's Rights - United Nations University Press
Karin Arts (2014) - Netherlands Quarterly of Human Rights (Journal)
Karin Arts (2016) - E-module: The Right to Development and Children - Interactive E-Learning Module on Operationalizing the Right to Development in Implementing the Sustainable Development Goals
Karin Arts (2014) - Netherlands Quarterly of Human Rights (Journal)
East African Jrnl of Peace+Hum. Rights
Start date approval

March 2019

End date approval

March 2022

Place

KAMPALA, UGANDA

Description

, member International Advisory Board
Netherlands Quarterly of Human Rights
Start date approval

March 2019

End date approval

March 2022

Place

UTRECHT UNIVERSITY

Description

, Executive Editor
UNICEF Nederland
Start date approval

March 2019

End date approval

March 2022

Place

DEN HAAG

Description

: member Supervisory Board
Universiteit Leiden
Start date approval

March 2019

End date approval

March 2022

Place

LEIDEN

Description

, member Ad. Board MA Human Rights Law
Universiteit Leiden
Start date approval

March 2019

End date approval

March 2022

Place

LEIDEN

Description

Lid Jury Kinderrechten Scriptieprijs
Netherlands Quarterly of Human Rights
Start date approval

April 2019

End date approval

April 2022

Place

UTRECHT UNIVERSITY

Description

, Executive Editor
The Rights Forum
Start date approval

April 2019

End date approval

April 2022

Place

HTTP://WWW.RIGHTSFORUM.O

Description

, member Advisory Board
Universiteit Leiden
Start date approval

April 2019

End date approval

April 2022

Place

LEIDEN

Description

, member Ad. Board MA Human Rights Law