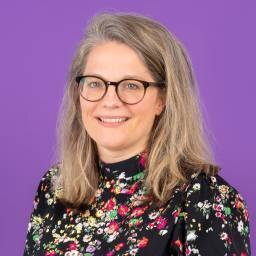 Assistant Professor
Erasmus School of Health Policy & Management
Health Care Governance (HCG)
Location

Burg. Oudlaan 50, Rotterdam

Email
‹

Back to overview
Profile
Dr. Lieke Oldenhof is Assistant Professor in Healthcare Management at the Erasmus School of Health Policy and Management. Her research combines insights from the fields of public administration, pragmatist sociology of valuation, critical management studies and sociology of professions.
Lieke's research explores the changing nature of public encounters between citizens, professionals, and managers in the shift towards participatory welfare and care regimes. She does so by 'zooming in' on micro-interactions while also 'zooming out' by tracing institutional trajectories. Her research is primarily based on qualitative methods, including multi-sited ethnography and discourse analysis.
Specific research interests include:
•Social dynamics in public welfare encounters
•Empirical ethics of care
•The demarcation of private and public responsibilities for care
•Valuation, justification, boundary- and institutional work
•Regulatory pressure and experimentalist governance
•Urban labs and social resilience
•Social neighbourhood teams and professionalism
In 2018, Lieke received a VENI-grant by the Netherlands Organization for Scientific Research (NWO) to conduct a 4-year research about public encounters between citizens and professionals and the just distribution of care responsibilities (Dutch project title: 'Maatwerk of willekeur aan de keukentafel?'). To ensure relevance for practitioners and policymakers, she collaborates with municipalities, the National Council for Public Health and Society (RVS), MOVISIE and the Netherlands Institute for Social Research (SCP).
She also currently participates in the Research Excellence Initiative on the State of Local Welfare (in collaboration with the Erasmus School of Social and Bahvioural Sciences). Additionaly, she is involved in research for the National Science Agenda on urban labs, youth participation and experimental governance.
In 2015, Lieke obtained her PhD –cum laude- at the Erasmus University. Her PhD provides an ethnographic account of the daily work of healthcare managers in a changing welfare state. Her PhD won the Karolinska Award by the European Health Management Association. In addition, one the chapters of the PhD that was published in the top-tier journal Public Administration Review and won the Best Published Paper Award by the Academy of Management.
E. Linthorst & L.E. Oldenhof (2020). Maatwerk aan de keukentafel: van 'hoera' begrip tot betwiste norm. Nederlands Tijdschrift voor Bestuursrecht (NTB), 209 (8), 511-521.
M.A. Berghout, L.E. Oldenhof, W.K. Van der Scheer & C.G.J.M. Hilders (2019). From context to contexting: professional identity (un)doing in a medical leadership program. Sociology of Health and Illness. doi: 10.1111/1467-9566.13007
M.E. van Bochove & L.E. Oldenhof (2018). Institutional work in changing public service organizations: the interplay between professionalization strategies of non-elite actors. Administration and Society, 1-27. doi: 10.1177/0095399718786880
M.A. Berghout, L.E. Oldenhof, I.N. Fabbricotti & C.G.J.M. Hilders (2018). Discursively framing physicians as leaders: Institutional work to reconfigure medicalprofessionalism. Social Science & Medicine, July, 1-31. doi: 10.1016/j.socscimed.2018.07.013
L. Verweij, R.L.E. Wehrens, L.E. Oldenhof, R.A. Bal & A. Francke (2018). Perspectives of nursing professionals and older adults differ on aspects of care for older people after a nationwide improvement program. Bmc Health Services Research, 18 (321). doi: 10.1186/s12913-018-3114-x
L.E. Oldenhof & R.L.E. Wehrens (2018). Who is 'in'and who is 'out'? Participation of older persons in health research and the interplay between capital, habitus and field. Critical Public Health. doi: 10.1080/09581596.2018.1435851.
L.E. Oldenhof (2017). Schaduwen als onderzoeksstrategie. KWALON. Tijdschrift voor Kwalitatief Onderzoek in Nederland, 22 (2), 39-44.
L.E. Oldenhof, A.M.V. Stoopendaal & K. Putters (2016). From boundaries to boundary work: middle managers creating inter-organizational change. Journal of Health Organization and Management, 30 (8), 1204-1220. doi: 10.1108/JHOM-03-2016-0041 [go to publisher's site]
J.P. Postma, L.E. Oldenhof & K. Putters (2015). Organized professionalism in healthcare: articulation work by neighbourhood nurses. Journal of professions and organization, 2 (1), 61-77. doi: 10.1093/jpo/jou008
P.C.B. Lalleman, G.A.C. Smid, M.D. Lagerwey, M. Schuurmans & L.E. Oldenhof (2015). Nurse middle managers' disposition of habitus. Bourdieusian analysis of supporting role behaviours in Dutch and American hospitals. Advances in Nursing Science, 38 (3). doi: 10.1097/ANS.0000000000000083 [go to publisher's site]
L.E. Oldenhof, A.M.V. Stoopendaal & K. Putters (2014). Professional talk: How middle managers frame care workers as professionals. Health Care Analysis. doi: 10.1007/s10728-013-0269-9
L.E. Oldenhof, J.P. Postma & K. Putters (2014). On justification work: how comprimising enables public managers to deal with conflicting values. Public Administration Review, 74 (1), 52-63. doi: 10.1111/puar.12153
L.E. Oldenhof & K. Putters (2011). Daily practices of operational healthcare managers. Medische Antropologie, 23 (1), 81-101.

R.L.E. Wehrens, L.E. Oldenhof, L. Verweij, A. Francke & R.A. Bal (2017). Experimenteel sturen in netwerken: een evaluatie van proces en structuur van het Nationaal Programma Ouderenzorg. (Extern rapport). : ESHPM
H.M. van de Bovenkamp, A.M.V. Stoopendaal, L.E. Oldenhof, M.E. van Bochove & R.A. Bal (2017). Regeldruk & Regelruimte. (Extern rapport). : ESHPM
H.M. van de Bovenkamp, A.M.V. Stoopendaal, L.E. Oldenhof & R.A. Bal (2017). Eigen Regie, Regeldruk en Regelruimte. (Extern rapport). : iBMG
L.E. Oldenhof & R.A. Bal (2016). Voorbij de kloof tussen systeem- en leefwereld. Een zoektocht naar nieuwe experimentele sturingsvormen. (Extern rapport). : Raad voor de Volksgezondheid en Samenleving
L.E. Oldenhof & A.M.V. Stoopendaal (2014). Het situationeel delen van leiderschap in de wijk: nieuwe onderhandelingen, invloed en verantwoordelijkheden in clientondersteuning. (Extern rapport). : ESHPM
L.E. Oldenhof & R.A. Bal (2014). Wijkgovernance 'in the making': het verplaatsen van zorg en ondersteuning naar wijken. (Extern rapport). : ESHPM
L.E. Oldenhof (2014). De wijkprofessional: specialist met generalistische competenties. (Extern rapport). : Raad voor Volksgezondheid en Samenleving
L.E. Oldenhof & M. Janssen (2012). Werken aan grensoverschrijdende innovatie: een wetenschappelijke blik op het verbredingsprogramma Wijk- en Buurtgericht Werken. (Extern rapport). : ESHPM
L.E. Oldenhof (2012). Wijkgericht werken: intersectorale samenwerking in de wijk dankzij grenzenwerk. (Extern rapport). : Raad voor Volksgezondheid en Zorg
L.E. Oldenhof (2012). De middenmanager: sleutelfiguur bij transities in de langdurige zorg. (Extern rapport). : Raad voor Volksgezondheid en Samenleving
L.E. Oldenhof (2010). Organisatiestructuren in het middenveld op drift. (Extern rapport). : Raad voor Volksgezondheid en Samenleving

M.E. van Bochove & L.E. Oldenhof (2016, augustus 24). Who Gets to Be Called a Professional in a Transforming Welfare State? Utrecht, EGPA Annual Conference.
M.E. van Bochove & L.E. Oldenhof (2016, juli 13). Who Gets to Be Called a Professional in a Transforming Welfare State? Vienna, 3rd ISA Forum of Sociology.

L.E. Oldenhof, J. Postma & K. Putters (2015). Best Article Award Academy of Management for 'Justification work: how compromising enables public managers to deal with conflicting values'. Wetenschappelijk.

L.E. Oldenhof (2016). Best PhD Thesis Award by the Karolinska Medical Management Centre and the European Health Management Association. Vakpublicatie.

Assistant Professor

University

Erasmus University Rotterdam

School

Erasmus School of Health Policy & Management

Department

Health Care Governance (HCG)

Country

The Netherlands

National Council for Public Health and Society

Role

Policy advisor

Start date approval

Sep/2009

End date approval

Apr/2015

Scientific Advisory Committee of the European Healthcare Management Association

Role

Member

Obtained Wage

no

Start date approval

Oct/2017

Advisory Council of the Field Academy

Role

Member

Obtained Wage

no

Start date approval

Dec/2016

Young Board of the European Healthcare Management Association

Role

Board Member

Obtained Wage

no

Start date approval

Jan/2015
Address
Visiting address
Burg. Oudlaan 50
3062 PA Rotterdam
Postal address
Postbus 1738
3000 DR Rotterdam