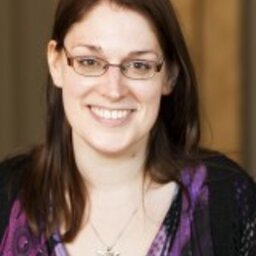 Visiting lecturer
Erasmus University College
Department of Social and Behavioural Sciences
Location

Burg. Oudlaan 50, Rotterdam

Email
Visiting fellow
Erasmus School of Social and Behavioural Sciences
Department of Psychology, Education and Child Studies
Location

Burg. Oudlaan 50, Rotterdam

Email
‹

Back to overview
Profile
Lisette Wijnia is a lecturer at the Social & Behavioural Sciences department of Erasmus University College, part of Erasmus University Rotterdam. 
Lisette received a master's degree in Educational and Developmental Psychology in 2007 (cum laude). In November 2014, she obtained her Ph.D. in educational psychology (cum laude). Her Ph.D-research focused on motivation and achievement in problem-based learning. 
Her current research interests include problem-based learning, motivation, self-regulated learning, and teacher judgment accuracy.
Martine Baars, Lisette Wijnia & Fred Paas (2017) - The Influence of Affect and Motivation on Self-regulated Learning When Learning to Solve Problems in Secondary Education
Lisette Wijnia, J Ista, EC Eielts & Marit Wijnen (2017) - The Effect of Self-Directed Versus Model Answer Study on Different Learning Outcomes in Problem-Based Learning
Lisette Wijnia, Sofie Loyens, Gera Noordzij & Remy Rikers (2017) - A Meta-Analysis on the Effect of Problem-Based Learning Versus Conventional Teacher-Centered Learning on Student Motivation
MJM Leenknecht, Lisette Wijnia, Sofie Loyens & Remy Rikers (2016) - Configurations of autonomy support, structure, and involvement in higher education.
Martine Baars & Lisette Wijnia (2016) - The will and the skill: Motivatieprofielen en de relatie met het trainen van zelfregulatievaardigheden [The will and the skill: Motivational profiles and their relationship with the training of self-regulatory skills]
Lisette Wijnia, Sofie Loyens & Remy Rikers (2016) - The role of student-centered learning for motivation and intention for lifelong learning.
Martine Baars & Lisette Wijnia (2016) - Motivational profiles and their relation with task-specific self-regulated learning.
MJM Leenknecht, Lisette Wijnia, Sofie Loyens & Remy Rikers (2016) - Promoting students' motivation in higher education: When do students perceive teachers as being need-supportive?
Lisette Wijnia & Gera Noordzij (2013) - Student-centered learning: The effects of motivation, affect, and engagement on performance
Lisette Wijnia, Sofie Loyens, Eva Derous & Henk Schmidt (2012) - Student motivation in problem-based learning: Do topic interest and tutor communication style matter?
Lisette Wijnia, Sofie Loyens, Eva Derous & Henk Schmidt (2012) - Student motivation in student-centered learning: The influence of topic interest and tutor instructions.
Lisette Wijnia, Sofie Loyens, Eva Derous & Henk Schmidt (2012) - Literature recommendations in problem-based learning: The effects of autonomy.
Lisette Wijnia, Sofie Loyens, Eva Derous & Henk Schmidt (2012) - The influence of tutor communication on motivation: Controlling versus noncontrolling language. In D. H. J. M. Dolmans (Chair), Does feedback in problem-based learning enhance student learning?
Lisette Wijnia, Sofie Loyens, N S Koendjie & Henk Schmidt (2011) - Tutor predictions of students' study success. In S. M. M. Loyens (Chair). Factors influencing students' achievement in problem-based learning.
Lisette Wijnia, Sofie Loyens, Eva Derous & Henk Schmidt (2011) - The influence of tutor autonomy-support on student motivation and performance in problem-based learning.
Lisette Wijnia, Sofie Loyens, N S Koendjie & Henk Schmidt (2010) - The accuracy of tutor expectations of student achievement in a problem-based learning environment.
Lisette Wijnia, Sofie Loyens & Eva Derous (2010) - Effects of student-centered vs. lecture-based learning environments on student motivation
Lisette Wijnia, Sofie Loyens & Eva Derous (2010) - The influence of student-centered and lecture-based learning environments on student motivation: A self-determination perspective.

Gera Noordzij & Lisette Wijnia (2015) - Quality of problems in problem-based learning and their role in the relation between achievement goal orientation and motivation - Aalborg University Press

Martine Baars & Lisette Wijnia (2017) - Autonomous and controlled motivation and their relation with task-specific self-regulated learning
Lisette Wijnia (2018) - Contemporary Educational Psychology (Journal)
Lisette Wijnia (2016) - Interdisciplinary Journal of Problem-Based Learning (Journal)

Gera Noordzij & Lisette Wijnia (2015) - The effects of quality of problems on students' motivation - Paper presented at the 5th International Research Symposium on Problem-Based Learning
Gera Noordzij & Lisette Wijnia (2013) - Stability and Change in Motivation and Achievement Goal Orientation - 5th Presentation at the International Conference on Self-determiantion theory.
Lisette Wijnia, Sofie Loyens & Eva Derous (2010) - Student motivation in problem-based learning: A comparison with lecture-based learning. - ICO Toogdag

Lisette Wijnia, Eva Kunst, Marianne Woerkom, R Wesselink, R Poell, M Bouwmans, H Zoethout, R Runhaar & M (Martin) Mulder (2015) - Teamleren van docenten en het implementeren van beroepsgericht onderwijs - Paper presented at the Onderwijs Research Dagen
Lisette Wijnia, Gera Noordzij, Sofie Loyens & Eva Derous (2014) - Motivation and engagement in student-centered learning: The role of autonomy support and structure. - Paper presented at the International Conference on Motivation, Helsinki, Finland
Lisette Wijnia (2015) - Studieprijs van Stichting Praemium Erasmianum for Doctoral Dissertation