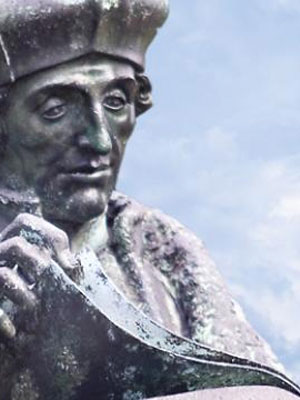 Full Professor
Erasmus School of Law
Tax Law
Location

Burg. Oudlaan 50, Rotterdam

Email
‹

Back to overview
Profile
Title of research: 'Sharing the Pie', Taxing multinationals in a global market.
Promotor: Prof. A.J.A. Stevens
Issue. Today's international corporate tax regime operates arbitrarily, with corporate tax being a distortive tax triggering double taxation or non-taxation. The international tax regime is inconsistent with economic reality, since corporate taxation and economic reality do not align. This tax regime operates arbitrarily to the benefit or detriment of nationally or internationally active entrepreneurs. At the end of the day, this entails spill-over effects and welfare losses, with the result that the situation in our globalising economy worsens.
Question. The question arises as to whether a proper alternative for taxing multinational enterprises (MNEs) in a globalising economy can be modeled. Can we create something better? A proper model? In other words, how should corporate tax on corporate business income derived by publicly held MNEs be distributed between states and amongst taxpayers in a global market?
To determine what this type of international tax regime should look like, the qualitative research seeks to set forth a tax framework alternative to the one currently found in international taxation. The study aims to develop building blocks for an optimal approach towards taxing MNE-business income ('Tax Allocation 2.0'). It therefore departs from the starting point of not necessarily accepting the authority of currently applicable national, international, and European tax law. The research considers applicable law to serve illustrative rather than argumentative purposes.
Maarten (1979) obtained his LL.M. degrees at Utrecht University in 2005 (Dutch Civil Law and Tax Law, both cum laude). He currently works as a university researcher/lecturer at Erasmus University Rotterdam, and as a teacher at the University of Amsterdam. In combination with his academic work, Maarten works as a professional support lawyer at Loyens & Loeff N.V., a law firm based in Rotterdam, the Netherlands.
M.F. de Wilde (2020). On the Future of Business Income Taxation in Europe. World Tax Journal, 12 (1), 1-61. doi: 10.2139/ssrn.3424681
M.F. de Wilde (2020). Dubbelzinnigheden in de aanknopingspunten voor heffingsjurisdictieverdeling in het internationaal belastingrecht. Tijdschrift Fiscaal Ondernemingsrecht, 2020 (171.1), 145-152.
M.F. de Wilde & C. Wisman (2020). Hof van Justitie over 'misbruik van Unierecht' in de directe belastingen: quo vadis? Ars Aequi, 2020 (1), 22-36.
M.F. de Wilde (2020). On the OECD's 'Unified Approach' as Frankenstein's Monster and a Dented Shape Sorter. Intertax, 48 (1), 9-13. doi: 10.2139/ssrn.3479949
M.F. de Wilde & C. Wisman (2019). OESO-consultatie digitale economie: 'grondslagherverdeling' en 'ik belast wat jij niet doet'? NLFiscaal Wetenschappelijk, 1 (1), 1-16. [go to publisher's site]
M.F. de Wilde (2019). Om de toekomst van de belastingheffing van ondernemingswinsten in Europa (oratie). TPEdigitaal, 13 (2), 60-78. [go to publisher's site]
M.F. de Wilde (2018). Comparing Tax Policy Responses for the Digitalizing Economy: Fold or All-in. Intertax, 46 (6/7), 466-475. doi: 10.2139/ssrn.3147820 [go to publisher's site]
M.F. de Wilde (2017). De verlaging van de vaste-inrichtingsdrempel via het Anti-BEPS-Verdrag; veel gescheer en weinig wol? Maandblad Belastingbeschouwingen, 2017 (5), 157-167.
M.F. de Wilde (2017). Lowering the Permanent Establishment Threshold via the Anti-BEPS Convention: Much Ado About Nothing? Intertax, 45 (8/9), 556-566.
M.F. de Wilde (2016). Commissievoorstellen Anti-ontgaanspakket; tussenstop of eindhalte? Fiscaal Weekblad FED, 2016 (38).
M.F. de Wilde (2016). Taxation of Multinational Enterprises in a Global Market: Moving to Corporate Tax 2.0? Bulletin for International Taxation, 70 (3), 182-187. [go to publisher's site]
M.F. de Wilde (2016). De Anti-ontgaansrichtlijn van de Raad van 12 juli 2016. Fiscaal Weekblad FED, 2016 (107).
M.F. de Wilde (2016). Het OESO BEPS-project in vogelvlucht. Maandblad Belastingbeschouwingen, 2016 (11), 409-423.
M.F. de Wilde (2016). De exitheffing in de Anti-ontgaansrichtlijn en zijn invloed op het Nederlandse belastingsysteem. Fiscaal Weekblad FED, 2016 (109).
M.F. de Wilde (2015). Sharing the Pie: Taxing Multinationals in a Global Market. Intertax, 43 (2015) (6/7), 438-446. [go to publisher's site]
M.F. de Wilde (2015). Belastingheffing van multinationals in een globale marktomgeving; naar een Corporate Tax 2.0? Ars Aequi, 2015 (10), 841-847. [go to publisher's site]
M.F. de Wilde (2015). Heffingsjurisdictie in een digitaliserende economie; waarom 'online profits' zo ongrijpbaar zijn. Maandblad Belastingbeschouwingen, 2015 (10), 325-332. [go to publisher's site]
M.F. de Wilde (2015). Tax jurisdiction in a digitalizing economy; why 'online profits' are so hard to pin down. Intertax, 43 (2015) (12), 796-803.
A.C.G.A.C. de Graaf, P.M. Haan & M.F. de Wilde (2014). Fundamental Change in Countries' Corporate Tax Framework Needed to Properly Address BEPS. Intertax, 42 (5), 306-316.
M.F. de Wilde (2014). Belastingconcurrentie binnen de EU – is de CCCTB de oplossing? Maandblad Belastingbeschouwingen, 83 (2), 69-87. Retrieved from www.ndfr.nl [go to publisher's site]
M.F. de Wilde (2014). Tax Competition Within the European Union – Is the CCCTB Directive a Solution? Erasmus Law Review, 7 (1), 24-38. Retrieved from http://www.erasmuslawreview.nl [go to publisher's site]
M.F. de Wilde & C. Wisman (2013). The New Dutch 'Base Exemption Regime' and the Spirit of the Internal Market. EC Tax Review, 22 (1), 40-55. Retrieved from www.kluwerlawonline.com [go to publisher's site]
M.F. de Wilde & E. Nijkeuter (2013). FII 2 and the Applicable Freedoms of Movement in Third Country Situations. EC Tax Review, 22 (5), 250-257.
M.F. de Wilde & E. Nijkeuter (2013). 'Met de kennis van nu...' (deel I). Weekblad Fiscaal Recht, 142 (6986), 138-144. Retrieved from https://navigator.kluwer.nl [go to publisher's site]
M.F. de Wilde & E. Nijkeuter (2013). 'Met de kennis van nu...' (deel II) Over FII 2, gewezen arresten en wat mogelijk nog volgt. Weekblad Fiscaal Recht, 142 (6987), 185-197. Retrieved from https://navigator.kluwer.nl [go to publisher's site]
M.F. de Wilde & C. Wisman (2012). Over de 'objectvrijstelling' en de klok van de interne markt. Fiscaal Weekblad FED, 41 (8), 3-15.
M.F. de Wilde (2011). Currency Exchange Results - What If Member States Subjected Taxpayers to Unlimited Income Taxation Whilst Granting Double Tax Relief under a Netherlands-Style Tax Exemption? Bulletin for International Taxation, 65 (9).
M.F. de Wilde (2011). What if Member States Subjected Non-Resident Taxpayers to Unlimited Income Taxation whilst Granting Double Tax Relief under a Netherlands-Style Tax Exemption? Bulletin for International Taxation, 65 (6). [go to publisher's site]
M.F. de Wilde (2011). Een aanzet voor een rechtvaardigere heffing van vennootschapsbelasting van in Nederland actieve groepen. Maandblad Belastingbeschouwingen, 80, 347-367.
M.F. de Wilde (2011). Intra-Firm Transactions - What if Member States Subjected Taxpayers to Unlimited Income Taxation whilst Granting Double Tax Relief under a Netherlands-Style Tax Exemption? Bulletin for International Taxation, 65 (12).
M.F. de Wilde (2010). On X Holding and the ECJ's Ambiguous Approach Towards the Proportionality Test. EC Tax Review, 19 (4 (August 2010)), 170-182.
M.F. de Wilde (2010). Some thoughts on a Fair Allocation of Corporate Tax in a Globalizing Economy. Intertax, 38 (5), 281-305.
M.F. de Wilde (2010). A Step towards a Fair Corporate Taxation of Groups in the Emerging Global Market. Intertax, 39 (2), 62-84.

M.F. de Wilde (2020). Noot bij: Staatssecretaris Financiën. (2020, februari 10), Nederlands Tijdschrift voor Fiscaal Recht 2020-548, (Antwoorden Kamervragen over de omvang van belastingontwijking). p.1-4.
M.F. de Wilde (2020). Noot bij: Staatssecretaris Financiën. (2020, februari 10), Nederlands Tijdschrift voor Fiscaal Recht 2020-615, (Reactie staatssecretaris op herziening van het internationale winstsysteem). p.1-6.
M.F. de Wilde (2020). Noot bij: Hoge Raad. (2029, juli 19), Fiscaal Weekblad FED 2020-43, Zaaknr. 18/03647, (Een zakelijke winstverdeling in een samenwerkingsverband sluit niet uit dat een deel van de winst van een buitenlandse partner in Nederland wordt behaald met behulp van een vastevertegenwoordigingsvaste inrichting). p.8-10. ECLI:NL:HR:2019:1229
M.F. de Wilde (2018). Noot bij: Staatssecretaris van Financiën. (2017, december 19), Nederlands Tijdschrift voor Fiscaal Recht 2018-279, (Wetsvoorstel tot goedkeuring van het multilaterale instrument (MLI) tegen internationale belastingontwijking).
M.F. de Wilde (2018). Noot bij: Persbericht ECOFIN. (2018, maart 13), Nederlands Tijdschrift voor Fiscaal Recht 2018-1004, (Politieke overeenstemming EU-lidstaten over transparantievereisten intermediairs).
M.F. de Wilde (2018). Noot bij: Persbericht ECOFIN. (2017, december 5), Nederlands Tijdschrift voor Fiscaal Recht 2018-52, (EU-lidstaten plaatsten zeventien rechtsgebieden op de zwarte lijst van niet-coöperatieve fiscale jurisdicties).
M.F. de Wilde (2018). Noot bij: Persbericht Europese Commissie. (2018, maart 21), Nederlands Tijdschrift voor Fiscaal Recht 2018-882, ('Digital Tax Package' EC met voorstellen voor 'eerlijkere belastingheffing digitale economie').
M.F. de Wilde (2018). Noot bij: Hoge Raad. (2017, december 15), Ars Aequi 2018-4, Zaaknr. 16/02919, (Hoe een belastingmaatregel tegelijkertijd discriminatoir en niet-discriminatoir kan zijn). p.323-334. ECLI: NL: HR: 2017: 3128 [go to publisher's site]
M.F. de Wilde (2018). Noot bij: Hof van Justitie EU. (2018, juli 4), Ars Aequi 2018-11, Zaaknummer: C-28/17, ('Voorwaardelijke vergelijkbaarheid' in het EU-recht op het terrein van de vennootschapsbelasting (NN A/S v. Skatteministeriet)). p.924-936. ECLI:​EU:​C:​2018:​526 [go to publisher's site]
M.F. de Wilde (2017). Noot bij: x. , Nederlands Tijdschrift voor Fiscaal Recht 2017-2577, (Europese Commissie publiceert mededeling over belastingheffing in een digitale economie). [go to publisher's site]
M.F. de Wilde (2017). Noot bij: HvJ EU. (2017, juni 13), NLF 2017-2092, C-591/15, (Verenigd Koninkrijk en Gibraltar zijn één lidstaat; artikel 56 VWEU n.v.t.). p.1-9. ECLI:EU:C:2017:449 [go to publisher's site]
M.F. de Wilde (2017). Noot bij: HvJ EU. (2017, oktober 19), NLF 2017-2679, C-573/16, (Zegelrechtheffing in het kader van beursgang Air Berlin strijdig met EU-recht). p.1-10. ECLI:EU:C:2017:772 [go to publisher's site]
M.F. de Wilde (2017). Noot bij: HvJ EU. (2017, oktober 19), NLF 2017-2674, C-303/16, (HvJ onbevoegd om vraag over btw-kwestie in Martinique te beantwoorden). p.1-8. ECLI:EU:C:2017:773 [go to publisher's site]
M.F. de Wilde (2017). Noot bij: x. (2017, november 4), NLF 2017-0561, (Toegang tot de antiwitwasinlichtingen). [go to publisher's site]
M.F. de Wilde (2017). Noot bij: x. (2017, september 30), NLF 2017-0519, (Antiwitwasrichtlijn).
M.F. de Wilde (2017). Noot bij: x. , Nederlands Tijdschrift voor Fiscaal Recht 2017-639, (Politieke overeenstemming ECOFIN over wijzigingsrichtlijn Anti-ontgaansrichtlijn (ATAD 2) inzake hybride mismatches). [go to publisher's site]
M.F. de Wilde (2017). Noot bij: x. , Nederlands Tijdschrift voor Fiscaal Recht 2017-1869, (Politieke overeenstemming lidstaten over Geschilbeslechtingsrichtlijn). [go to publisher's site]
M.F. de Wilde (2017). Noot bij: x. , Nederlands Tijdschrift voor Fiscaal Recht 2017-1868, (Richtlijnvoorstel EC introductie rapportageverplichting 'intermediairs' bij 'mogelijk agressieve grensoverschrijdende fiscale planningconstructies'). [go to publisher's site]
M.F. de Wilde (2017). Noot bij: x. , Nederlands Tijdschrift voor Fiscaal Recht 2017-1866, (Nederland ondertekent het MLI-verdrag). [go to publisher's site]
M.F. de Wilde (2017). Noot bij: x. , Nederlands Tijdschrift voor Fiscaal Recht 2017-1870, (OESO publiceert documenten over het MLI-verdrag waaronder een overzicht van de positie van Nederland). [go to publisher's site]
M.F. de Wilde (2017). Noot bij: x. , Nederlands Tijdschrift voor Fiscaal Recht 2017-361, (Parlementaire ontwikkelingen rondom pakket EU-voorstellen inzake vennootschapsbelasting). [go to publisher's site]
M.F. de Wilde (2017). Noot bij: x. , Nederlands Tijdschrift voor Fiscaal Recht 2017-3018, (Goedkeuring OESO-Raad 2017-actualisatie OESO-Modelverdrag en -commentaar).
M.F. de Wilde (2017). Noot bij: x. , Nederlands Tijdschrift voor Fiscaal Recht 2017-862, (Staatssecretaris beantwoordt vragen over het multilateraal instrument (MLI)). [go to publisher's site]
M.F. de Wilde (2017). Noot bij: x. , Nederlands Tijdschrift voor Fiscaal Recht 2017-3017, (EC verwelkomt nieuwe regels om fiscale geschillen op te lossen). [go to publisher's site]
M.F. de Wilde & C. Wisman (2016). Noot bij: Hoge Raad. (2016, maart 4), Fiscaal Weekblad FED 2016-128, (Verkorten toepassingstermijn 30%-regeling vanwege eerder verblijf in Nederland niet strijdig met Europese en internationale nondiscriminatiebepalingen). ECLI:NL:HR:2016:355
M.F. de Wilde (2016). Noot bij: EG-C. (2016, april 12), Nederlands Tijdschrift voor Fiscaal Recht 2016-1413, IP/16/1349, (EC wil regels voor fiscale transparantie voor multinationals).
M.F. de Wilde (2016). Noot bij: Staatssecretaris - Financiën. (2016, juni 21), Nederlands Tijdschrift voor Fiscaal Recht 2016-1691, NB-21062016, (Politieke overeenstemming lidstaten over anti-ontgaansrichtlijn).
M.F. de Wilde & C. Wisman (2016). Noot bij: Hoge Raad. (2016, maart 4), Fiscaal Weekblad FED 2016-129, (Forfait en 150-kilometergrens 30%-regeling loonbelasting leiden volgens Hoge Raad niet tot systematische duidelijke overcompensatie). ECLI:NL:HR:2016:360
M.F. de Wilde (2016). Noot bij: EG-C. (2016, januari 28), Nederlands Tijdschrift voor Fiscaal Recht 2016-574, IP/16/159, (EU BEPS; Anti Tax Avoidance Package Europese Commissie).
M.F. de Wilde (2016). Noot bij: EG-C. (2016, oktober 25), Nederlands Tijdschrift voor Fiscaal Recht 2016-2748, IP/16/3471, ('Corporate Reform Package' EC met voorstellen voor verbetering geschilbeslechting, aanpak mismatches in derdelandsituaties en EU-vennootschapsbelasting (CC(C)TB)).
M.F. de Wilde (2016). Noot bij: Staatssecretaris - Financiën. (2016, maart 24), Nederlands Tijdschrift voor Fiscaal Recht 2016-1084, AFP/2016/311 U, (Nederland zal aandringen op impact assessment als voorwaarde voor akkoord antiontgaansrichtlijn indien fiscaal voorstel ongewijzigde switchoverbepaling bevat).
M.F. de Wilde (2016). Noot bij: EG-C. (2016, februari 16), Nederlands Tijdschrift voor Fiscaal Recht 2016-937, EC 16/02 /10-05, (Openbare consultatie over het verbeteren van oplossingsmechanismen bij geschillen over dubbele belasting).
M.F. de Wilde (2016). Noot bij: EC. , NLF 2016-0309, (EC naar HvJ vanwege Duitse tolheffing).
M.F. de Wilde (2016). Noot bij: CJEU C-388/14. (2015, december 17), Highlights & Insights on European Taxation 2016-141, (Timac Agro Deutschland. Reincorporation of the losses deducted previously in the event that the non-resident establishment is transferred). p.1-22. [go to publisher's site]
M.F. de Wilde (2016). Noot bij: EG-C. (2015, december 1), Nederlands Tijdschrift voor Fiscaal Recht 2016-1085, (Expert Group Europese Commissie rapporteert over fiscale hinderpalen voor natuurlijke personen binnen de EU). doi: 10.2778/51963
M.F. de Wilde (2016). Noot bij: EG-C. (2016, maart 8), Nederlands Tijdschrift voor Fiscaal Recht 2016-936, IP/16/663, (Politieke overeenstemming ECOFIN over country-by-country reporting en automatische informatie-uitwisseling).
M.F. de Wilde (2016). Noot bij: OECD. (2016, november 24), Nederlands Tijdschrift voor Fiscaal Recht 2016-1084, MLI-24112016, (OESO publiceert tekst multilateraal instrument inzake BEPS Actiepunt 15).
M.F. de Wilde (2016). Noot bij: EP. (2016, juli 6), Nederlands Tijdschrift voor Fiscaal Recht 2016-2347, 2016/2028(INI), (Europees Parlement roept op tot verdere maatregelen tegen belastingontwijking, belastingconcurrentie en agressieve belastingplanning).
M.F. de Wilde (2016). Noot bij: EG-C. (2016, juli 12), Nederlands Tijdschrift voor Fiscaal Recht 2016-2224, IP/16/2456, (Strijd tegen belastingontduiking : EU en Monaco ondertekenen nieuwe fiscale transparantie overeenkomst).
M.F. de Wilde (2016). Noot bij: VNO-NCW. (2016, maart 8), Nederlands Tijdschrift voor Fiscaal Recht 2016-864, 16/10.310/Jla/JVE, (VNO-NCW en MKB-Nederland over BNC-fiche inzake Pakket anti-belastingontwijking EC).
M.F. de Wilde (2016). Noot bij: EG-C. (2016, september 29), Nederlands Tijdschrift voor Fiscaal Recht 2016-2517, MEMO16-3125, (EC verzoekt Polen regels voor versterkte wederzijdse bijstand en uitwisseling van informatie om te zetten).
M.F. de Wilde (2016). Noot bij: EG-C. (2016, september 15), Nederlands Tijdschrift voor Fiscaal Recht 2016-2388, IP/16/2996, (EC start werkzaamheden voor een eerste gemeenschappelijke EU-lijst van niet-coöperatieve fiscale jurisdicties).
M.F. de Wilde (2015). Noot bij: OESO. (2015, oktober 5), Nederlands Tijdschrift voor Fiscaal Recht 2015-2726, (Rapport BEPS Actiepunt 6: 'Preventing the Granting of Treaty Benefits in Inappropriate Circumstances'). p.2726-2727.
M.F. de Wilde (2015). Noot bij: Court of Justice of the European Union. (2015, juni 10), Highlights & Insights on European Taxation 2015-, 307, (X. Swedish legislation exempting capital gains and excluding deduction of capital losses not in breach of freedom of establishment. Court of Justice). p.1-13. [go to publisher's site]
M.F. de Wilde (2015). Noot bij: OESO. (2015, oktober 5), Nederlands Tijdschrift voor Fiscaal Recht 2015-2720, (Kabinetsappreciatie uitkomst OESO BEPS-project). p.2720-2721.
M.F. de Wilde (2015). Noot bij: OESO. (2015, oktober 5), Nederlands Tijdschrift voor Fiscaal Recht 2015-2721, (Rapport BEPS Actiepunt 1: 'Addressing the Tax Challenges of the Digital Economy'). p.2721-2722.
M.F. de Wilde (2015). Noot bij: OESO. (2015, oktober 5), Nederlands Tijdschrift voor Fiscaal Recht 2015-2722, (Rapport BEPS Actiepunt 2: 'Neutralising the Effects of Hybrid Mismatch Arrangements'). p.2722-2723.
M.F. de Wilde (2015). Noot bij: OESO. (2015, oktober 5), Nederlands Tijdschrift voor Fiscaal Recht 2015-2723, (Rapport BEPS Actiepunt 3: Designing Effective Controlled Foreign Company Rules'). p.2723-2724.
M.F. de Wilde (2015). Noot bij: OESO. (2015, oktober 5), Nederlands Tijdschrift voor Fiscaal Recht 2015-2724, (Rapport BEPS Actiepunt 4: 'Limiting Base Erosion Involving Interest Deductions and Other Financial Payments'). p.2724-2725.
M.F. de Wilde (2015). Noot bij: OESO. (2015, oktober 4), Nederlands Tijdschrift voor Fiscaal Recht 2015-2725, (Rapport BEPS Actiepunt 5: 'Countering Harmful Tax Practices More Effectively, Taking into Account Transparency and Substance'). p.2725-2726.
M.F. de Wilde (2015). Noot bij: OESO. (2015, oktober 5), Nederlands Tijdschrift voor Fiscaal Recht 2015-2730, (Rapport BEPS Actiepunt 12: 'Mandatory Disclosure Rules'). p.2730-2731.
M.F. de Wilde (2015). Noot bij: OESO. (2015, oktober 5), Nederlands Tijdschrift voor Fiscaal Recht 2015-2727, (Rapport BEPS Actiepunt 7: 'Preventing the Artificial Avoidance of Permanent Establishment Status'). p.2727-2728.
M.F. de Wilde (2015). Noot bij: OESO. (2015, oktober 5), Nederlands Tijdschrift voor Fiscaal Recht 2015-2728, (Rapport BEPS Actiepunten 8-10: 'Aligning Transfer Pricing Outcomes with Value Creation'). p.2728-2729.
M.F. de Wilde (2015). Noot bij: OESO. (2015, oktober 5), Nederlands Tijdschrift voor Fiscaal Recht 2015-2729, (Rapport BEPS Actiepunt: 'Measuring and Monitoring BEPS'). p.2729-2730.
M.F. de Wilde (2015). Noot bij: OESO. (2015, oktober 5), Nederlands Tijdschrift voor Fiscaal Recht 2015-2731, (Rapport BEPS Actiepunt 13: 'Transfer Pricing Documentation and Country-by-Country Reporting'). p.2731-2732.
M.F. de Wilde (2015). Noot bij: OESO. (2015, oktober 5), Nederlands Tijdschrift voor Fiscaal Recht 2015-2732, (Rapport BEPS Actiepunt 14: 'Making Dispute Resolution Mechanisms More Effective'). p.2732-2733.
M.F. de Wilde (2015). Noot bij: OESO. (2015, oktober 5), Nederlands Tijdschrift voor Fiscaal Recht 2015-2734, (Rapport BEPS Actiepunt 15: 'Developing a Multilateral Instrument to Modify Bilateral Tax Treaties'). p.2733-2734.
M.F. de Wilde (2015). Noot bij: OESO. (2015, oktober 5), Nederlands Tijdschrift voor Fiscaal Recht 2015-2734, (Explanatory Statement: 2015 Final Reports). p.2734-2735.
M.F. de Wilde (2015). Noot bij: Raad van de EU. (2015, november 10), Nederlands Tijdschrift voor Fiscaal Recht 2015-3087, 796/15, (Intrekking richtlijn spaarbelasting). p.3087-3088.
M.F. de Wilde (2014). Noot bij: EFTA Court. (0014, juni 29), Highlights & Insights on European Taxation 2014-5, 284, (The Icelandic State and Atli Gunnarsson. Free movement of persons. Personal tax credits. EFTA Court). p.49-65. [go to publisher's site]
M.F. de Wilde (2014). Noot bij: Court of Justice of the European Union. (2014, maart 13), Highlights & Insights on European Taxation 2014-5, 163, (Bouanich; TFEU precludes French tax provisions that fail to fully take into account taxes on foreign dividends already paid in another EU Member State). p.63-74. [go to publisher's site]

M.F. de Wilde (2020, februari 11). Digital Taxation / BEPS 2.0 developments; Two-pillar approach by the OECD. Loyens & Loeff Amsterdam Office, BEPS Seminar BEPS 2.0.
M.F. de Wilde (2019, februari 20). Rondetafelgesprek belastingheffing digitale economie. Tweede Kamer, Den Haag, Nederland, Vaste commissie voor Financiën, Vaste commissie voor Europese Zaken, Rondetafelgesprek.
M.F. de Wilde (2020, juni 25). Op weg naar balans in de vennootschapsbelasting. Online, Algemene Ledenvergadering IFA Nederland, Interactieve discussiebijeenkomst.
M.F. de Wilde (2020, januari 23). BEPS 2.0 developments; Two-pillar approach by the OECD. DoubleTree by Hilton Hotel Amsterdam Centraal Station, Annual Tax Event Loyens & Loeff.
M.F. de Wilde, M. Van Dun & M. Mookhoek (2020, oktober 27). Corporate tax developments in the Netherlands. Beeld en Geluid Den Haag, Webcast series 'State of Tax', PwC.
M.F. de Wilde (2019, november 12). Challenges: Digital Economy. IBFD Head Office, Amsterdam, the Netherlands, IBFD-CapaBuild Program 2019 on Taxation issues in Digital Economy for the Indonesian FETA and DGT.
M.F. de Wilde (2020, mei 11). EU legal framework in taxation matters. Online, Court Administration of Latvia and Academy of European Law (ERA) Seminar (online).
M.F. de Wilde (2020, februari 10). Om de toekomst van de belastingheffing van ondernemingswinsten in Europa. Hotel van der Valk Vianen, Apertas Academy.
M.F. de Wilde (2020, juli 10). Hervorming van de vennootschapsbelasting; Rapport Adviescommissie Belastingheffing van multinationals. Ministerie van Financiën - Rijksacademie voor Financiën, Economie en Bedrijfsvoering, Den Haag, Interactieve discussiebijeenkomst, serie webinars 'Verder naar een beter belastingstelsel'.
M.F. de Wilde (2020, mei 11). Fundamentals of international tax law. Online, Court Administration of Latvia and Academy of European Law (ERA) Seminar (online).
M.F. de Wilde (2019, april 8). Recent developments in international business income taxation. Finnish Bar Association, Helsinki, Finland, Academy of European Law (ERA) Seminar.
M.F. de Wilde (2019, april 8). The Common (Consolidated) Corporate Tax Base – main features and possible implications of the European Commission's proposal. Finnish Bar Association, Helsinki, Finland, Academy of European Law (ERA) Seminar.
M.F. de Wilde (2019, april 8). The ATAD's GAAR; A Pandora's Box? Finnish Bar Association, Helsinki, Finland, Academy of European Law (ERA) Seminar.
M.F. de Wilde (2019, september 3). Recent EU law developments applied to economic entities / companies; State of play of activities on European level. Court Administration, Riga, Latvia, Academy of European Law (ERA) Seminar.
M.F. de Wilde (2019, april 5). "Taxing the Fraction"; A Knife to Slice the International Income Tax Pie. Slot Zeist, Zeist, Nederland, Nederlandse Orde van Belastingadviseurs (NOB), 11e Rondetafelbijeenkomst Europees Fiscaal Recht.
M.F. de Wilde (2019, november 29). ATAD2 en de Fiscale Eenheid. Slot Zeist, Zeist, Nederland, Nederlandse Orde van Belastingadviseurs (NOB), 50e Fiscale Conferentie Fiscale Eenheid.
M.F. de Wilde (2019, juli 1). Unilaterale maatregelen. Van der Valk Hotel Utrecht, Utrecht, Nederland, Nederlandse Orde van Belastingadviseurs (NOB), PE-seminar Digitale Economie.
M.F. de Wilde (2019, september 2). Vaste Inrichting. Hotel Papendal, Arnhem, Nederland, Nederlandse Orde van Belastingadviseurs (NOB), Summer School voor bedrijfsfiscalisten.
M.F. de Wilde (2019, januari 24). Verandering. Conferentiecentrum Woudschoten, Zeist, Nederland, Derde Fiscale Conferentie Tax Talents (24 en 25 januari 2019) (conferentieleider).
M.F. de Wilde (2018, maart 8). Taxation and digitalization – theory v practice. Rockstart, Amsterdam, the Netherlands, Young IFA Network Winter Seminar, Taxing the Digital Economy.
M.F. de Wilde (2018, juni 8). Belastingontwijking, belastingontduiking; wat is er aan de hand? Het Huis Utrecht, Utrecht, the Netherlands, Sirius Symposium 2018.

A.C.G.A.C. de Graaf & M.F. de Wilde (2020, september 15). Actualiteiten BEPS - module 7 (1). Leiden, International Tax Centre Leiden, Exec LLM Internationaal & EU Belastingrecht.
A.C.G.A.C. de Graaf & M.F. de Wilde (2020, juni 8). BEPS en de internationale gemeenschap. Rotterdam, EFS Postmaster Internationaal en Europees belastingrecht.
A.C.G.A.C. de Graaf & M.F. de Wilde (2020, september 29). Actualiteiten BEPS - module 7 (2). Leiden, International Tax Center Leiden, Exec LLM International & EU Belastingrecht.
A.C.G.A.C. de Graaf & M.F. de Wilde (2019, september 24). Actualiteiten BEPS - module 7 (2). Leiden, International Tax Centre Leiden, Exec LLM Internationaal & EU Belastingrecht.
A.C.G.A.C. de Graaf & M.F. de Wilde (2019, september 10). Actualiteiten BEPS - module 7 (1). Leiden, International Tax Centre Leiden, Exec LLM Internationaal & EU Belastingrecht.
A.C.G.A.C. de Graaf & M.F. de Wilde (2019, juni 3). BEPS en de internationale gemeenschap. Rotterdam, EFS Postmaster Internationaal en Europees Belastingrecht.
M.F. de Wilde (2019, september 6). Where's the source? IBFD Head Office, Amsterdam, the Netherlands, IBFD Seminar Allocation of Taxing Rights in an Increasingly Digitalized World.
M.F. de Wilde (2019, maart 28). Recent developments in international business income taxation. International Tax Center, Leiden, the Netherlands, ITC Lecture.
M.F. de Wilde (2019, januari 9). Aggressive Tax Planning & Harmful Tax Competition – BEPS. Faculteit der Rechtsgeleerdheid, University of Curaçao (UoC), Curaçao, Conferentie 'Europese en fiscale ontwikkelingen in de Caribische Koninkrijksgebieden'.
M.F. de Wilde (2019, juli 3). Waar is de bron? Hotel Babylon, Den Haag, Nederland, Vereniging voor Belastingwetenschap (VvBw), Debatmiddag Bronstaatheffingen.
M.F. de Wilde (2019, januari 8). 'Company Taxation Post-BEPS'. Faculteit der Rechtsgeleerdheid, University of Curaçao (UoC), Curaçao, Conferentie 'Europese en fiscale ontwikkelingen in de Caribische Koninkrijksgebieden'.
A.C.G.A.C. de Graaf & M.F. de Wilde (2018, september 18). Actualiteiten BEPS - module 7 (2). International Tax Centre Leiden, Exec LLM Internationaal & EU Belastingrecht.
A.C.G.A.C. de Graaf & M.F. de Wilde (2018, september 4). Actualiteiten BEPS - module 7 (1). International Tax Centre Leiden, Exec LLM Internationaal & EU Belastingrecht.
A.C.G.A.C. de Graaf & M.F. de Wilde (2018, juni 11). BEPS en de internationale gemeenschap. Rotterdam, EFS Postmaster Internationaal en Europees Belastingrecht.
M.F. de Wilde (2018, april 19). Recent developments in EEA/EU tax law; The Common (Consolidated) Corporate Tax Base – main features and possible implications of the European Commission's proposal. Thon Hotel EU, Brussels, Belgium, Academy of European Law (ERA) - Norwegian Center for Continuing Legal Education (JUS) Seminar, Recent Developments in EEA/ EU Tax Law.
M.F. de Wilde (2018, februari 16). Comparing Tax Policy Responses. Complexo Interdisciplinar, Lisbon, Portugal, Instituto de Direito Económico Financiero e Fiscal FDL (IDEFF) Universidade de Lisboa, Intertax, Université de Lausanne, Conference on Taxation and the Digital Economy.
A.C.G.A.C. de Graaf & M.F. de Wilde (2017, september 12). Actualiteiten BEPS - module 7 (1). Leiden, Exec LLM Internationaal & EU Belastingrecht.
A.C.G.A.C. de Graaf & M.F. de Wilde (2017, september 26). Actualiteiten BEPS - module 7 (2). Leiden, Exec LLM Internationaal & EU Belastingrecht.
A.C.G.A.C. de Graaf & M.F. de Wilde (2017, juni 12). BEPS en de internationale gemeenschap. Rotterdam, EFS Postmaster Internationaal en Europees Belastingrecht.
A.C.G.A.C. de Graaf & M.F. de Wilde (2016, september 26). Actualiteiten BEPS - G20/OESO en EU (II). Leiden, Exec LLM Internationaal & EU Belastingrecht.
A.C.G.A.C. de Graaf & M.F. de Wilde (2016, september 12). Actualiteiten BEPS - G20/OESO en EU (I). Leiden, Exec LLM Internationaal & EU Belastingrecht.
A.P. Monsma & M.F. de Wilde (2015, juni 22). Fiscal instruments ship recycling. Erasmus Universiteit Rotterdam, Presentatie voorlopige onderzoeksresultaten fiscale (on)mogelijkheden fondsvorming safe&sound ship recycling (EC-opdracht prof. Frank Smeele).
M.F. de Wilde (2013, juni 11). Company tax integration in the EU - A necessary step to neutralize 'excessive' behavior within the EU; "Tax competition within the EU – Is the CCCTB-directive a solution? Erasmus University Rotterdam, Foundation European Fiscal Studies (EFS); Direct Tax Seminar.
M.F. de Wilde (2012, september 18). Taxing the Fraction; A Knife to Slice the International Tax Pie. Centre for Business Taxation (CBT), Oxford University, Oxford, United Kingdom, 2nd Annual Doctoral Meeting.

M.F. de Wilde (2019-2020). Lid Adviescommissie Belastingheffing van multinationals. Ministerie van Financiën.

M.F. de Wilde (Ed.). (2016-2016) NLFiscaal.

A.P. Monsma, A.W. Schep & M.F. de Wilde (2015). Fiscal instruments for safe & sound ship recycling? (Extern rapport). Rotterdam: ESBL

M.F. de Wilde (2019). Om de toekomst van de belastingheffing van ondernemingswinsten in Europa. inaugurele rede: Rotterdam.
M.F. de Wilde (2018). Origin v. destination principle: where to go? ACTL-IBFD-Conference; Taxing the digital economy: the EU proposals and other insights: De Industrieele Groote Club, Amsterdam, the Netherlands (2018, juni 28).
M.F. de Wilde, J.B. Schober, P. Klethi & R. van der Wilt (2017). Tax challenges of the digitalised economy. OECD public consultation meeting on the tax challenges of digitalisation: University of California, Berkeley, USA (2017, november 1).
M.F. de Wilde (2016). The ATAD's GAAR: A Pandora's Box? Copenhagen EU Tax Law Conference 2016: Copenhagen, Denmark (2016, oktober 7).
M.F. de Wilde & C. Wisman (2016). The Meaning of Avoidance and Aggressive Tax Planning and the BEPS Initiative. Conference of the European Association of Tax Law Professors entitled 'Tax Avoidance Revisited: Exploring the Boundaries of Anti-Avoidance Rules in the EU BEPS Context': Munich, Germany (2016, juni 2 - 2016, juni 4).
M.F. de Wilde (2016). Game on: Addressing debt-equity bias in corporate taxation. LOF Congres 2016 'Game on: The Fiscal Take-Over': Rotterdam (2016, september 16).
M.F. de Wilde (2016). Changing Business Models; The Impact of BEPS Actions 7-10. Young IFA Winter Seminar 2016: The Hague, the Netherlands (2016, februari 4).
M.F. de Wilde (2015). Heffingsjurisdictie; nexus. De Nederlandse Orde van Belastingadviseurs (NOB), Jaarcongres 2015, 'NOB in the Cloud – Belastingheffing in een digitale wereld': Amsterdam (2015, juni 18).
M.F. de Wilde (2015). Taxing Multinational Enterprises: Towards an alternative model? Colombian Institute of Tax Law–ICDT & Universidad de los Andes; II International Congress of Tax Law: Bogota, Colombia (2015, mei 29).
M.F. de Wilde & D.M. Weber (2015). Recent EU Case Law; Selected Issues. Colombian Institute of Tax Law–ICDT & Universidad de los Andes; II International Congress of Tax Law: Bogota, Colombia (2015, mei 29).
M.F. de Wilde (2015). A Fair and Efficient Corporate Tax System in the European Union: 5 Key Areas for Action; A discussion of the European Commission proposals. 10th GREIT Annual Conference EU BEPS; Fiscal transparency, Protection of Taxpayer Rights and State Aid: Amsterdam (2015, september 17 - 2015, september 18).
M.F. de Wilde (2015). Topic 3: Fair Tax Competition. Interparliamentary Conference on Stability, Economic Coordination and Governance in the European Union: Luxembourg (2015, november 9 - 2015, november 10).

PwC

Start date approval

Jan/2021

End date approval

Jan/2024

Place

AMSTERDAM

Description

Fiscalist

Stichting AEPICAB

Start date approval

Jan/2021

End date approval

Jan/2024

Place

AMSTELVEEN

Description

capacity building / ontwikkelingssamenwerking

Stichting FREUR

Start date approval

Jan/2021

End date approval

Jan/2024

Place

ZEIST

Description

Bestuurslid (Voorzitter)

Stichting J.H. Christiaanse

Start date approval

Jan/2021

End date approval

Jan/2024

Place

ROTTERDAM

Description

Steunfondsen op het gebied van educatie

Divers

Start date approval

Jan/2021

End date approval

Jan/2024

Place

DIVERS

Description

Cursussen, lezingen, presentaties

Divers (o.a. Kluwer, SDU, Boom, IBFD, NLF)

Start date approval

Jan/2021

End date approval

Jan/2024

Place

DIVERS

Description

Auteurs- redacteurswerkzaamheden

Title

International and European Tax Law

Year

2020

Year level

bachelor 3

Title

International and European Tax Law

Year

2020

Year level

bachelor 3

Title

European Tax Law (advanced)

Year

2020

Year level

master

Full Professor

University

Erasmus University Rotterdam

School

Erasmus School of Law

Department

Tax Law

Country

The Netherlands

Loyens & Loeff

Role

Fiscalist

Obtained Wage

yes

Start date approval

Apr/2006

Universiteit van Amsterdam

Role

Docent

Obtained Wage

yes

Start date approval

Feb/2013

End date approval

Jun/2016
Address
Visiting address
Burg. Oudlaan 50
3062 PA Rotterdam
Postal address
Postbus 1738
3000 DR Rotterdam
News regarding prof.dr. (Maarten) MF de Wilde LL.M