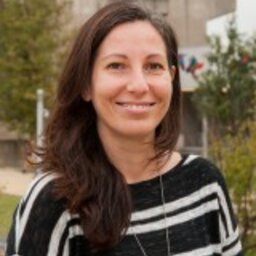 Assistant professor
Erasmus School of Social and Behavioural Sciences
Clinical Psychology
Location

Burg. Oudlaan 50, Rotterdam

Room

T13-39

Email
‹

Back to overview
Profile
Marilisa Boffo is assistant professor in clinical psychology and eHealth at the Faculty of Social and Behavioral Sciences of the Erasmus University Rotterdam. Trained as a clinical psychologist and research methodologist, she combines the two worlds into the design and empirical investigation of digital interventions for behavior change. 
Marilisa completed her PhD at the University of Padova in 2014, focussing on the psychometric properties of implicit measures in psychopathology and on the design and evaluation of an innovative blended intervention for alcohol addiction in an outpatient regime (i.e., Cognitive Bias Modification combined with motivational interviewing). After her PhD, Marilisa has worked for several years as a post-doc researcher at the University of Amsterdam, where she further specialised in the design and evaluation of digital behavior change interventions, mostly in in the addiction field. This included the design and evaluation of a series of serious games for behaviour change in collaboration with TUDelft, two mental health care institutions (PsyQ and Brijder) and a serious game company (RanJ). As a result of her background in research methods, Marilisa is also specialised in the design and management of (pragmatic) RCTs, with a special attention on their methodological aspects. 
Next to her research work in the digital behavior change field, Marilisa is the coordinator of a new master track in Health Psychology and Digital Interventions, in collaboration with Prof. Semiha Denktas and Dr. Paul Kocken, and coordinator of two courses: Design of Digital Interventions and Research Methods for Behavior Change. 
Since 2019, Marilisa has taken up the role of Academic Leader of the EUR Student Wellbeing Program, a university wide initiative devoted to the promotion and support of students' wellbeing, (mental) health and student success during their journey along their university years.