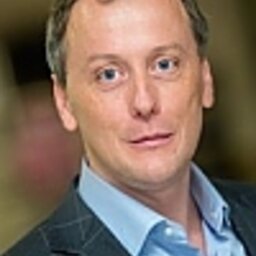 Professor in Behavioral Ethics
Full Professor
RSM - Rotterdam School of Management
Department of Business-Society Management
Location

Burg. Oudlaan 50, Rotterdam

Room

T11-57

Telephone

0104081913

Email
‹

Back to overview
Profile
Marius van Dijke is professor of behavioral ethics at Rotterdam School of Management (RSM), Erasmus University. He currently serves as head of the department of Business-Society Management.
His research is concerned with behavioral ethics and leadership of high integrity. Examples of issues he examines in his research include when power stimulates moral and immoral behavior, why people so deeply value social justice, and what the role is of intuitive and controlled processes in moral judgment and behavior. These issues have important implications both for theory and practice, supplying tools that stimulate employees and managers to function both productively and ethically.
He has published widely on these topics in Management and Psychology journals, for instance in Organizational Behavior and Human Decision Processes, Journal of Management, Journal of Applied Psychology, Leadership Quarterly, and Journal of Experimental Social Psychology.
Marius served as Director of Doctoral Education of the Erasmus Research Institute  of Management from April 2015 until December 2017. 
M.H. van Dijke (2021). Justice enactment: why some managers treat employees fairly while others don't. RSM Discovery - Management Knowledge, 39.
M.H. van Dijke (2021). The world after COVID-19: how we can do business better. RSM Discovery - Management Knowledge, 39.
M.H. van Dijke (2020). Employee motivation in times of organisational hardship. RSM Discovery - Management Knowledge, 38, 22-24.
M.H. van Dijke (2018). The influence of power on prosocial behaviour. RSM Discovery - Management Knowledge, 33 (1), 5-7.
M.H. van Dijke, S.R. Giessner, R. Van Tulder & R.I. Gilbert (2014). What value ethical leadership? RSM Discovery - Management Knowledge, 18 (2), 8-11.
D. De Cremer, G.G. van Houwelingen, I. Cornelis, N. Hoogervorst, L.G.G. Brebels, M.H. van Dijke & A. Van Hiel (2014). Are leaders fair? On the need to understand fairness management in organizations. European Business Review, July-Augus, 6-8.
M.H. van Dijke (2013). A broader perspective: Harmonizing leadership activities. RSM Insight, 13 (1), 16-17.
D. De Cremer, J.M. Leunissen, C.P. Reinders Folmer & M.H. van Dijke (2012). Sorry limited. Business Strategy Review, 23 (3), 76-77. doi: 10.1111/j.1467-8616.2012.00882.x
J.V.R. Van Ruysseveldt & M.H. van Dijke (2012). Wanneer bevordert en wanneer hindert werkdruk het werkplek leren? Gedrag en Organisatie, 25, 28-44.
K. Zamani & M.H. van Dijke (2007). Virtueel Laboratorium: Onderzoeken op afstand. De Psycholoog, 42, 379-380.

K. Proost & M.H. van Dijke (2009). Werving van personeel. In M..H. van Dijke, J. Syroit & J. Van Ruysseveldt (Eds.), Strategisch Selecteren. Groningen: Noordhoff Publishers
M.H. van Dijke & K. Proost (2009). Voorselectie. In M. van Dijke, J. Syroit & J. Van Ruysseveldt (Eds.), Strategisch selecteren (pp. 149-160). Groningen, The Netherlands:: Noordhoff Publishers.
M.H. van Dijke, J. Syroit & J. Van Ruysseveldt (2009). Trends in selectie. In M. van Dijke, J. Syroit & J. Van Ruysseveldt (Eds.), Strategisch Selecteren (pp. 263-276). Groningen: Noordhoff Publishers
K. Könings & M.H. van Dijke (2009). Predictoren en criteria. In M. van Dijke, J. Syroit & J. Van Ruysseveldt (Eds.), Strategisch Selecteren (pp. 59-78). Groningnen: Noordhoff Publishers

P. Manjunath & M.H. van Dijke (2019). Trickle-down effects of unethical behavior: The role of meaning making. In D. Wasieleski & J. Weber (Eds.), BAS 360 series on Business Ethics. Bingley, UK: Emerald doi: 10.1108/S2514-175920190000003004
M.H. van Dijke, G. van Houwelingen, N. Hoogervorst & L. Versteegt (2018). Reflection and action: A study on moral learning consultation within Dutch prison authorities. In M. Kowalski (Ed.), Ethics of counterterrorism. Amsterdam: Boom
M.H. van Dijke & D. De Cremer (2014). Justice in the work setting. In C. Sabbagh & M. Schmitt (Eds.), Handbook of Social Justice Theory and Research. Springer
D. De Cremer & M.H. van Dijke (2009). Acting fairly to be the boss: Procedural justice as a tool to affirm power relationships with subordinates. In D. Tjosvold & B.M. van Knippenberg-Wisse (Eds.), Power and interdependence in organizations (pp. 118-132). Cambridge: Cambridge University Press

M.H. van Dijke, J. Syroit & J. Van Ruysseveldt (Ed.). (2009). Strategisch selecteren. Groningen / Houten: Noordhoff Publishers

J. Syroit, E. Derous, M. Hommes, H. Lodewijckx, M.H. van Dijke & P. Poelmans (2002). Interventies in groepen: conflicthantering en mediation. Heerlen: Open Universiteit Nederland

G.N.G. Vanderveen, V.A.J. Frissen, H.W. Volberda & M.H. van Dijke (2018). International working conference on visualizations & law – Small grant of the Erasmus Initiative Dynamics of Inclusive Prosperity.

M.H. van Dijke. Understanding power dynamics. Effects of social comparison on tendencies to change power and power differences. UvT Prom./coprom.: M. Poppe & J. Rijsman.

P.T.M. Desmet, N. Hoogervorst & M.H. van Dijke (2014). Prophets vs. Profits: How Market Competition influences Leaders' Disciplining Behavior. Best OB Paper Award for Outstanding Practical Implications for Management: . Populariserende publicatie.

Nottingham Business School, Nottingham Trent Univ.

Start date approval

Dec/2018

End date approval

Nov/2021

Place

NOTTINGHAM

Full Professor

University

Erasmus University Rotterdam

School

RSM - Rotterdam School of Management

Department

Department of Business-Society Management

Telephone

0104081913
Address
Visiting address
Burg. Oudlaan 50
3062 PA Rotterdam
Postal address
Postbus 1738
3000 DR Rotterdam