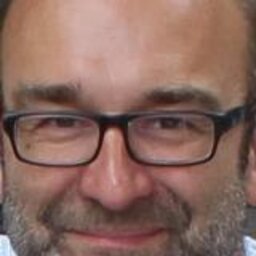 Full professor
Erasmus School of Social and Behavioural Sciences
Public Administration
Location

Burg. Oudlaan 50, Rotterdam

Room

T17-40

Email
‹

Back to overview
Profile
Markus Haverland holds the chair in Political Science at the Department of Public Administration and Sociology, Erasmus School of Social and Behavioural Sciences, Erasmus University Rotterdam. He is also a Fellow at the Montesquieu Institute (The Hague), the European Research Centre for Economic and Financial Governance (Leiden/Delft/Rotterdam), and the Netherlands School of Government.
He has studied political science and public administration at the University of Konstanz and took his doctorate at the University of Utrecht. He has been a Jean Monnet Fellow at the European University Institute (Florence) and a lecturer at the Universities of Nijmegen and Leiden.
His research and teaching interests include EU policy-making, comparative politics, comparative public policy, and case study designs. He is currently studying the impact of politicisation on EU agenda setting, decision-making, compliance and interest intermediation, both in general and concerning financial and economic regulation.
Markus has published, among other outlets, in European Union Politics, Journal of Common Market Studies, Journal of European Social Policy, Journal of European Public Policy, Journal of Public Policy, Public Administration, Public Administration Review, and West European Politics. Together with Joachim Blatter he has written the textbook Designing Case Studies. Explanatory Approaches in Small-N Research. Palgrave Macmillan (2014) and he is also one of the editors of Qualitative Research in Political Science, 4 Volumes, The Sage Library of Political Science (2016).
Markus Haverland (2007) - Boekbespreking - Environment and Planning C: Government and Policy, 25

Markus Haverland (2011) - Dutch Corporatism under Pressure

Markus Haverland (2019) - Politicization of EU policy-making? An explorative case study of the pension fund directive (IORP II)
Markus Haverland (2019) - Politicization of EU policy-making? An explorative case study of the pension fund directive (IORP II)
Markus Haverland & A Chalmers (2017) - From Bismarck and Beveridge to Brussels. Explaining patterns of interest mobilization when EU financial regulation meets national welfare states
A Chalmers & Markus Haverland (2016) - Chalmers A. & M. Haverland (2016) Between European financial regulation and national welfare states. Patterns of interest group mobilization at the European Insurance and Occupational Pensions Authority
Markus Haverland, WJM Ruiter & Steven Walle (2015) - Producing Salience or Keeping Silence? An Exploration of Topics and Non-Topics of Special Eurobarometers. London School of Economics and Political Science "Europe in Question" Discussion Paper No. 88/2015
Markus Haverland, WJM Ruiter & Steven Walle (2014) - The European Commission's Production of Public Opinion. Strategic or Neutral?
Markus Haverland, Marjan Ruijter & Steven Walle (2013) - The European Commission's production of public opinion
JK (Joachim) Blatter & Markus Haverland (2013) - Methodologies-Theories-Praxis
JK (Joachim) Blatter & Markus Haverland (2013) - Two Cultures and Beyond. A Plea For Three Approaches
Markus Haverland, WJM Ruiter & Steven Walle (2013) - The European Commission's production of public opinion
Markus Haverland, Marjan Ruijter & Steven Walle (2013) - The European Commission's production of public opinion
Markus Haverland, Marjan Ruijter & Steven Walle (2012) - The European Commission's production of public opinion
D Rimkute & Markus Haverland (2012) - The European Commission's Usage of Expertise. Results from a survey among expert group members
Markus Haverland & C Braun (2012) - European Integration and Changing Patterns of Interest Representation in the Low Countries
J Blatter & Markus Haverland (2012) - Two or three approaches to explanatory case study research
Markus Haverland, Marjan Ruijter & Steven Walle (2012) - The European Commission's production of public opinion. Strategic or neutral?
D Rimkute & Markus Haverland (2012) - The European Commission's Usage of Expertise. Results from a mixed-method study
Markus Haverland (2010) - Regulatory Corporatism under Pressure? Dutch chemicals policy and the European Union
Markus Haverland (2010) - Social policy by regulatory means? Dutch responses to the financial crisis in the area of capital funded pensions and mortgages.
Markus Haverland (2010) - The European Union and Dutch Government-Business Relations: From Pluralism to Statism?
Markus Haverland (2009) - Member state lobbying in the EU. Exploring the institutional conditions for producing access goods
Markus Haverland (2009) - Is knowledge (still) power? Small leader states in EU (chemical) policy making
Markus Haverland (2008) - Is knowledge (still) power? Small leader states in EU (chemical) policymaking
Markus Haverland (2008) - Is knowledge (still) power? Small leader states in EU (chemical) policymaking
Markus Haverland, B Steunenberg & F van Waarden (2008) - Sectors at Different Speeds: Analyzing Transposition Deficits in the European Union
Markus Haverland (2007) - When the welfare state meets the regulatory state: EU occupational pension policy

Markus Haverland (2008) - Kennis is Macht. De rol van Nederlandse overheidsexperts bij REACH - Erasmus Universiteit Rotterdam (EUR)
Markus Haverland (2008) - Schaken op meerdere borden. De interactie van de Nederlandse overheid met het bedrijfsleven met betrekking tot SOMS en REACH - Erasmus Universiteit Rotterdam (EUR)
J Westra, Y Schwarz, E van de Vijver & Markus Haverland (2008) - Zonder wrijving geen glans. 15 jaar NVZ duurzaamheidbeleid - Buero KLB
Markus Haverland (11 September 2012) - Rechtsruck in de Niederlanden - Interview
Markus Haverland (2017) - European Research Centre for Economic and Financial Governance - European Research Centre for Economic and Financial Governance
Markus Haverland & M Groenleer (2015) - European Research Centre for Economic and Financial Governance - European Research Centre for Economic and Financial Governance
Markus Haverland (2014) - Seventhh Pan-European Conference of the ECPR Standing Group on the EU - Seventhh Pan-European Conference of the ECPR Standing Group on the EU
Markus Haverland (2014) - Seventh Pan-European Conference of the ECPR Standing Group on the EU - Seventh Pan-European Conference of the ECPR Standing Group on the EU
J Beyers & Markus Haverland (2012) - Organization of Workshop for the Annual Dutch-Flemish Political Science Conference - Politicologenetmaal - - Organization of Workshop for the Annual Dutch-Flemish Political Science Conference - Politicologenetmaal -
Markus Haverland, P Alexandrova & L Spanihelova (2011) - Annual Work Conference - Annual Work Conference

Markus Haverland (2015) - Explanatory Case Study Designs - Taking Stock and Looking Forward - Lecture Series Faculty of Governance and Global Affairs
Markus Haverland (2009) - The rational choice approach in EU research. Promise fulfilled? - Keynote lecture, Symposium `Theorizing European Integration & Governance: Anything New on the Horizon?'

Markus Haverland (2018) - Democratische instituties in tijden van globalisering - Accommodatie of frictie? - Key note speech Staatsrechtconferentie 2018 - Nederlandse Staatsrechtkring

Markus Haverland (2014) - Sociological Methods & Research (SMR) (Journal)
Markus Haverland (2014) - Journal of Common Market Studies (JCMS) (Journal)
Markus Haverland (2014) - Journal of European Public Policy (Journal)
Markus Haverland (2013) - Journal of Common Market Studies (JCMS) (Journal)
Markus Haverland (2013) - Sociological Methods & Research (SMR) (Journal)
Markus Haverland (2012) - Bestuurskunde (Journal)
Markus Haverland (2012) - Public Administration (Journal)
Markus Haverland (2012) - Journal of European Public Policy (Journal)
Markus Haverland (2012) - European Political Science Review (Journal)
Markus Haverland (2012) - Global Social Policy (Journal)
Markus Haverland (2012) - West European Politics (Journal)
Markus Haverland (2011) - American Journal of Political Science (Journal)
Markus Haverland (2011) - Oxford University Press (Journal)
Markus Haverland (2011) - Journal of Common Market Studies (JCMS) (Journal)
Markus Haverland (2011) - Journal of European Public Policy (Journal)
Markus Haverland (2011) - Journal of European Integration / Revue d'integration Europeenne (Journal)
Markus Haverland (2011) - Public Administration (Journal)
Markus Haverland (2011) - Environmental Politics (Journal)
Markus Haverland (2011) - European Journal of Political Research (Journal)
Markus Haverland (2011) - Community, Work & Family (Journal)
Markus Haverland (2011) - European Integration Online Papers (Journal)
Markus Haverland (2010) - West European Politics (Journal)
Markus Haverland (2010) - Journal of European Integration / Revue d'integration Europeenne (Journal)
Markus Haverland (2010) - International Political Science Review (Journal)
Markus Haverland (2010) - Journal of Comparative Policy Analysis (print) (Journal)
Markus Haverland (2009) - European Integration Online Papers (Journal)
Markus Haverland (2009) - Acta Politica. Tijdschrift voor Politicologie (Journal)
Markus Haverland (2009) - European Journal of Political Research (Journal)
Markus Haverland (2009) - Journal of European Public Policy (Journal)
Markus Haverland (2008) - Zeitschrift fuer Vergleichende Politikwissenschaft (Journal)
Markus Haverland (2008) - Public Administration (Journal)
Markus Haverland (2007) - Public Administration (Journal)
Markus Haverland (2007) - Journal of Common Market Studies (JCMS) (Journal)
Markus Haverland (2007) - Journal of Public Administration Research and Theory (Journal)
Markus Haverland (2007) - Journal of European Social Policy (Journal)
Markus Haverland (2007) - Journal of Comparative Policy Analysis (print) (Journal)
Markus Haverland (2007) - Regulation & Governance (Journal)
Markus Haverland (2007) - West European Politics (Journal)