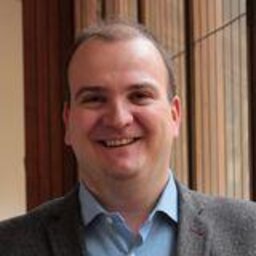 Associate professor
Erasmus School of Social and Behavioural Sciences
Public Administration
Location

Burg. Oudlaan 50, Rotterdam

Email
‹

Back to overview
Profile
Michal Onderco is Associate Professor of International Relations in the Department of Public Administration and Sociology at Erasmus University Rotterdam.
His current research concerns two main areas. Firstly, he is interested in informal state cooperation in institutionalised settings in international politics, particularly in the area of nuclear non-proliferation. Secondly, Dr Onderco is interested in domestic sources of foreign and security policy in Europe.
During the academic year 2018-2019, Dr Onderco was CISAC Junior Faculty Fellow at Stanford University.
Before coming to Erasmus University, Dr Onderco obtained his PhD in political science from Vrije Universiteit Amsterdam in 2014. In the academic year 2014-2015, he was Max Weber Fellow at the European University Institute. Between 2012-2013, he was a Fulbright Visiting Researcher at Columbia University's Saltzman Institute of  War and Peace Studies.
Research interests: nuclear non-proliferation, informal cooperation, public opinion
Personal website: http://www.mwpweb.eu/MichalOnderco/
Michal Onderco & L Nuti (2020) - Extending the NPT? - Woodrow Wilson International Center for Scholars
WM Wagner, WG Werner & Michal Onderco (2014) - Deviance in International Relations: 'Rogue States' and International Security - Palgrave Macmillan

Michal Onderco (2019) - European Crises and Foreign Policy Attitudes in Europe - Routledge
Michal Onderco (2018) - Czech Republic, Hungary, Slovakia - Oxford University Press
WM Wagner, WG Werner & Michal Onderco (2014) - Rogues, Pariahs, Outlaws. Theorizing Deviance in International Relations - Palgrave Macmillan
Michal Onderco (2014) - From a 'rogue' to a parolee: Analyzing Libya's 'de-roguing' - Palgrave Macmillan
Michal Onderco (2014) - E pluribus unum? Formation of the EU policy towards Iran and creation of the limits of CFSP - Peter Lang

Michal Onderco (2014) - Rogues, hawks, and doves: Liberal democracies and the dilemma of response to "rogue states" - Vrije universiteit Amsterdam

Michal Onderco (2015) - Ideational Sources of Non-proliferation Policy in the Global South
Michal Onderco (2017) - Networks in nuclear diplomacy in Global South - invited lecture
Michal Onderco (2017) - Why nuclear ban treaty is a bad idea - Conference of the European Initiative on Security Studies
Michal Onderco (2016) - Global South and Iran's Nuclear Program - Invited keynote lecture at "Nuclear Proliferation Today"
Michal Onderco (2016) - How much damage did the crises make? - Workshop "Crises, Differentiation and Democratic Governance in the EU"
Michal Onderco (2015) - What can we learn from the Iranian nuclear crisis? - La Pietra Dialogues, New York University (Campus Florence)
PA van Hooft & Michal Onderco (2015) - Answering threats: when regional powers balance and when they do not - ISA Annual Convention
Michal Onderco (2015) - Nuclear disarmament and Nuclear Deterrence: Bridging the Divide - Next Generation Workshop Non-Proliferation & Disarmament, organized by IISS & EU Nonproliferation Consortium
Michal Onderco (2015) - Why Do Europeans Differ on Ukraine? - National Perspectives on the Ukraine Crisis (organized by DAAD & NAUKMA)
Prague Center for Peace Research

Start date approval

July 2020

End date approval

December 2021

Place

PRAAG

Description

Advisory Board

PhD Program in Security, Risk and Vulnerability of

Start date approval

September 2020

End date approval

August 2023

Place

GENOVA, ITALY

Description

Member of PhD Board Security & Strategic Studies

Slovak Accreditation Agency for Higher Education

Start date approval

April 2021

End date approval

December 2023

Place

BRATISLAVA, SLOVAKIA

Description

Reviewer