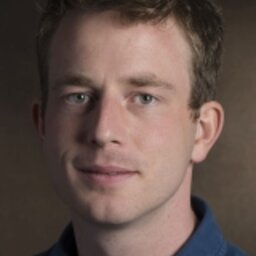 Assistant professor
Erasmus School of Economics
Applied Economics
Location

Burg. Oudlaan 50, Rotterdam

Room

T18-41

Email
‹

Back to overview
Profile
Michiel Gerritse (2014) - Policy competition and the Spatial Economy - VU

Michiel Gerritse (2020) - Cities and COVID-19 infections: population density, transmission speeds and sheltering responses
Michiel Gerritse, S Brakman, JH Garretsen & JGM van marrewijk (2018) - A model of heterogeneous firm matches in cross-border merger and acquisitions
Michiel Gerritse & A Rodriguez-Pose (2016) - Does federal contracting spur development? Federal contracts, income, output and jobs in US cities.
Michiel Gerritse, HRA Koster, FG Van Oort & FF Cheng (2016) - Place-based policies, firm productivity and displacement effects: Evidence from Shenzhen, China.
Michiel Gerritse (2016) - Does trade cause detrimental specialization in developing economies? Evidence from countries behind the Suez canal.
EUR.IHS

Start date approval

July 2019

End date approval

June 2022

Place

ROTTERDAM

Description

begeleding scriptoes

Lecture sprekersbureau

Start date approval

July 2019

End date approval

June 2022

Place

AMSTERDAM

Description

sprekersbureau - vergoeding voor lezingen

MCD

Start date approval

July 2019

End date approval

June 2022

Place

ROTTERDAM

Description

Lid examencommissie

RUG

Start date approval

July 2019

End date approval

June 2022

Place

GRONINGEN

Description

Evaluatie boek

Rijksuniversiteit Groningen

Start date approval

July 2019

End date approval

June 2022

Place

GRONINGEN

Description

workshop