(Oemar) OS van der Woerd MSc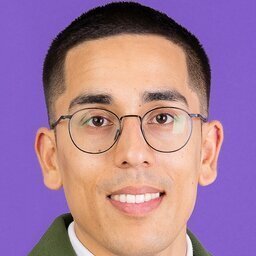 PhD Candidate
Erasmus School of Health Policy & Management
Health Care Governance (HCG)
Location

Burg. Oudlaan 50, Rotterdam

Email
‹

Back to overview
Profile
Research
PhD project (2018 - today) about regional governance challenges in healthcare, mainly grounded in qualitative methodologies. Supervised by dr. Wilma van der Scheer and prof. Roland Bal. More information can be found here. Involved in the REGIOZ project, an action-oriented research project focusing on how elderly care is increasingly organized in geographical regions, urging for more collaborative care practices. We study, and act with, regional experiments in which alternative…
Research
PhD project (2018 - today) about regional governance challenges in healthcare, mainly grounded in qualitative methodologies. Supervised by dr. Wilma van der Scheer and prof. Roland Bal. More information can be found here. Involved in the REGIOZ project, an action-oriented research project focusing on how elderly care is increasingly organized in geographical regions, urging for more collaborative care practices. We study, and act with, regional experiments in which alternative types of care are developed, reconfiguring traditional boundaries between healthcare organizations and practitioners.
Teaching
Master courses Advance Research Methods and Governancy & Strategy. For the bachelor Health Sciences (Gezondheidswetenschappen) involved in Philosophy of Science, Qualitative Research, and several serious games.
Study background
Master degrees in Health Care Management, and Public Administration (Policy and Politics), and a bachelor degree in Health Sciences. All obtained at Erasmus University Rotterdam.
Ancillary activities
Involved in youngESHPM, Jong GENERO, PhD clubs, and knowledge exchange activities regarding healthcare in Surinam.
PhD Candidate

University

Erasmus University Rotterdam

School

Erasmus School of Health Policy & Management

Department

Health Care Governance (HCG)

Country

The Netherlands
Address
Visiting address
Burg. Oudlaan 50
3062 PA Rotterdam
Postal address
Postbus 1738
3000 DR Rotterdam