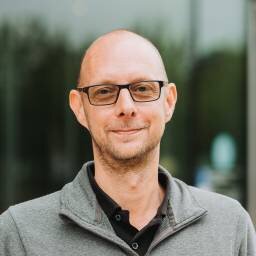 Associate Professor
Erasmus School of Social and Behavioural Sciences
Department of Public Administration and Sociology/ Public Administration
Location

Burg. Oudlaan 50, Rotterdam

Room

T17-03

Telephone

0104082139

Email
‹

Back to overview
Profile
Dr. Peter Marks is an associate professor at the Department of Public Administration at Erasmus University Rotterdam.
Peter Marks studied economics and philosophy of economics at Erasmus University Rotterdam. His Ph.D. focused on an alternative explanatory model in game theory. He is a member of the research group Governance of Complex Systems. His theoretical focus is on the development and application of complexity sciences in researching public decision making processes, e.g. the decision making processes of the High Speed Train system in the Netherlands since 1993.
Peter Marks is also director of the two year mid-career Master Program Public Administration. He in this position focusses on the theoretical and practical development of teaching programs to enhance and strengthen the two year mid-career master program.
P.K. Marks & M. Knassmüller (2021). Bouncing around in a turbulent teaching environment: Teaching and researching resilience for public administration. Teaching Public Administration. doi: 10.1177/01447394211000407 [go to publisher's site]
P.K. Marks & L. Gerrits (2020). Semantic and syntactic transfer of fitness landscape models to the analysis of collective and public decision making processes. Bestuurskunde, 29 (2), 87-88. doi: 10.5553/Bk/092733872020029002009
P.K. Marks, L. Gerrits & J. Marx (2019). How to use fitness landscape models for the analysis of collective decision-making: a case of theory-transfer and its limitations. Biology & Philosophy, 34 (1):7. doi: 10.1007/s10539-018-9669-4
J. Stieg, P.K. Marks & L. Gerrits (2019). UN-CODE: Software for Structuring and Visualizing Collective Decision-Making Based on Qualitative Data. Journal of Open Research Software, 7 (1):25. doi: 10.5334/jors.246
F.B.L. van der Meer & P.K. Marks (2018). An agenda for rethinking mid-career master programs in public administration. Teaching Public Administration, 36 (2), 126-142. doi: 10.1177/0144739418764530
P.K. Marks & L. Gerrits (2018). Association between decisions: experiments with coupled two-person games. Public Management Review (print), 20 (7), 960-979. doi: 10.1080/14719037.2017.1364413
P.K. Marks (2017). Redesigning an economics course to achieve more reflexivity: is blended learning a curse or a blessing for mid-career MPA students and teacher? International Journal for Innovation, Education and Research, 5 (12), 260-273. [go to publisher's site]
P.K. Marks & L. Gerrits (2017). Evaluating technological progress in public policies: the case of the high-speed railways in the Netherlands. Complexity, Governance & Networks, 48-62. doi: 10.20377/cgn-42
P.K. Marks & L. Gerrits (2017). Introduction: On the coevolution of innovation and public policy. Complexity, Governance & Networks, 2-6. doi: 10.20377/cgn-38
P.K. Marks & F.B.L. van der Meer (2016). Special issue on the teaching-research nexus in public administration curricula. Teaching Public Administration, 34 (1), 3-6. doi: 10.1177/0144739415620951
F.B.L. van der Meer & P.K. Marks (2016). Research and teaching PA: Towards research as teaching. Teaching Public Administration, 34 (1), 109-116. doi: 10.1177/0144739415613655
L. Gerrits & P.K. Marks (2015). The evolution of Wright's (1932) adaptive field to contemporary interpretations and uses of fitness landscapes in the social sciences. Biology & Philosophy, 30 (4), 459-479. doi: 10.1007/s10539-014-9450-2
L. Gerrits & P.K. Marks (2015). How the complexity sciences can inform Public Administration: an assessment. Public Administration, 93 (2), 539-546. doi: 10.1111/padm.12168
L. Gerrits & P.K. Marks (2014). How fitness landscapes help further the social and behavioral sciences. Emergence: Complexity and Organization, 16 (3), 1-17.
L. Gerrits, P.K. Marks, S. Ongkittikul & M. Synnott (2014). Assessing high-speed railway projects: a comparison of the Netherlands and the United Kingdom. TDRI Quarterly Review, 29 (1), 16-24.
L. Gerrits & P.K. Marks (2014). Vastgeklonken aan de Fyra: Een pad-afhankelijkheidsanalyse van de onvermijdelijke keuze voor de falende flitstrein. Bestuurskunde, 23 (1), 55-64. doi: 10.5553/Bk/092733872014023001008
P.K. Marks, L. Gerrits, S. Bakker & E. Tromp (2014). Explaining inertia in restoring estuarine dynamics in the Haringvliet (the Netherlands). Water Policy, 16 (5), 880-896. doi: 10.2166/wp.2014.124
F.B.L. van der Meer & P.K. Marks (2013). Teaching and learning reflection in MPA programs: towards a strategy. Teaching Public Administration, 31 (1), 42-54. doi: 10.1177/0144739412470839
A. van Sluis, P.K. Marks & V.J.J.M. Bekkers (2011). Nodal policing in the Netherlands Strategic and normative considerations on an evolving practice. Policing: A Journal of Police and Practice, 5 (4), 365-371. doi: 10.1093/police/par045
A. Cachet & P.K. Marks (2010). Police reform in the Netherlands. A dance between steering and local performing. German Policy Studies, 5 (2), 91-115. [go to publisher's site]
S.G. Nooteboom & P.K. Marks (2010). Adaptive networks as second order governance systems. Systems Research and Behavioral Science, 27 (1), 61-69. doi: 10.1002/sres.985
L. Gerrits & P.K. Marks (2007). Complex bounded rationality in dyke construction; Path-dependency, lock-in in the emergence of the geometry of the Zeeland delta. Land Use Policy, online. doi: 10.1016/j.landusepol.2007.09.001
P.K. Marks & R. Blokland (2007). Brandweerzorg en rampenbestrijding opgebrand? Over de effectiviteit en efficiëntie van complexe besluitvorming. Tijdschrift voor veiligheid, 6 (4). [go to publisher's site]
P.K. Marks, A. van Sluis & N. Baaij (2006). Afspraak is afspraak? Leren omgaan met prestatiegestuurde aanpak van wijkveiligheid. Bestuurskunde, 15 (3), 91-101. [go to publisher's site]
P.K. Marks & A. van Sluis (2006). Laat vertrokken en toch op tijd? Lokaal veiligheidsbeleid in Antwerpen, een voorlopige stand van zaken. Tijdschrift voor veiligheid, 5 (3), 5-18. [go to publisher's site]

L. Gerrits, P.K. Marks & M. Böhme (2015). The development and failure of the Dutch "Fyra" high-speed project. Railway update, 9-10, 146-148.
L. Gerrits, P.K. Marks & M. Böhme (2015). Entwicklung and Scheitern des niederländischen Hochgeschwindigkeitsprojekts 'Fyra'. Schweizer Eisenbahn-Revue, 7, 340-342.
P.K. Marks & A. van Sluis (2012). Consolideren en doorzetten: Tien jaar Rotterdams veiligheidsbeleid. Secondant : tijdschrift van het Centrum voor Criminaliteitspreventie en Veiligheid, 3/4, 46-49.

F.J. Dietz, W.J.M. Heijman & P.K. Marks (2015). Toegepaste micro-economie (Tweede herziene druk). Bussum: Coutinho

P.K. Marks & L. Gerrits (2019). Association between decisions: Experiments with coupled two-person games. In E.A. Eppel & M.L. Rhodes (Eds.), Complexity Theory in Public Administration. London: Routledge
F.B.L. van der Meer & P.K. Marks (2016). Academic PA education and professional practice: Innovative methods for linking theory and praxis. In K. Majgaard, J.C.R. Nielsen, B. Quinn & J. Raine (Eds.), Developing Public Managers for a Changing World (Critical Perspectives on International Public Sector Management, 5) (pp. 43-59). Bingley, UK: Emerald Group Publishing Limited
L. Gerrits & P.K. Marks (2015). De opkomst en ondergang van de HSL als politiek en bestuurlijk mainportconcept. In D.M. Koppenol (Ed.), Mainport: verleden, heden en toekomst? (pp. 27-37)
A. van Sluis & P.K. Marks (2014). Managing Local Intervention Teams in Rotterdam. In P. Lægreid, K. Sarapuu, L.H. Rykkja & T. Randma-Liiv (Eds.), Organizing for Coordination in the Public Sector: Practices and Lessons from 12 European Countries. Houndmills, Basingstoke: Palgrave Macmillan
A. Dawoody & P.K. Marks (2014). Abandoning prediction and control: Lessons from the Middle East. In M.M. Aman & M.J. Aman (Eds.), New Directions in the Middle East (pp. 201-214). Washington D.C.: Westphalia Press
A. van Sluis, P.K. Marks, F. Gilleir & M. Easton (2012). Nodal Security in the Ports of Rotterdam and Antwerp. In V.J.J.M. Bekkers & H.J.M. Fenger (Eds.), Beyond Fragmentation and Interconnectivity: Public Governance and the Search for Connective Capacity (Innovation in the public sector, 17) (pp. 73-94). Amsterdam: IOS Press
P.K. Marks & A. van Sluis (2012). Policing flow and nodes: a Dutch interpretation. In G. vande Walle, N. Zuravski & E. van den Evelien (Eds.), Crime, Security and Surveillance. Effects for the surveillant and the surveilled (pp. 105-122). Den Haag: Eleven International Publishing
A. van Sluis, A. Cachet, P. van Os, R.S. Prins & P.K. Marks (2012). Dutch Cop: A Continuously Changing Constant. In A. Verna, D. Das & M. Abraham (Eds.), Global Community Policing: Problems and Challenges (pp. 229-249). Boca Raton, Florida: CRC Press, Taylor & Francis Group
F.A.A. Boons, L. Gerrits & P.K. Marks (2012). Collective decision-making as an evolutionary process. In L. Gerrits & P.K. Marks (Eds.), COMPACT I: Public Administration in Complexity (pp. 368-385). Litchfield Park: Emergent Publications
A. Dawoody & P.K. Marks (2012). Public services between laissez faire economics and predatory financial capitalism. In L Gerrits & P.K. Marks (Eds.), COMPACT I: Public Administration in Complexity (pp. 196-2011). Litchfield Park: Emergent Publications
A. van Sluis & P.K. Marks (2012). De interventieteams. In P. Marks & A. van Sluis (Eds.), Tussen richting en rekenschap: Tien jaar werken aan een veiliger Rotterdam (pp. 71-80). Den Haag: Boom Lemma uitgevers
F.A.A. Boons, L. Gerrits & P.K. Marks (2012). Public Administration in Complexity. In L Gerrits & P.K. Marks (Eds.), COMPACT I: Public Administration in Complexity (pp. 1-13). Litchfield Park: Emergent Publications
P.K. Marks, A. van Sluis, A. Vervooren & M. Zeer (2012). Improving policing in the port of Rotterdam, The Netherlands. In S.C. Taylor, S. C., D. Torpy & D. Das (Eds.), Policing Global Movement: Tourism, Migration, Human Trafficking, and Terrorism (pp. 21-39). New York: Taylor and Francis
A. van Sluis, A. Cachet, R.S. Prins & P.K. Marks (2012). Living apart together. The Dutch community officer and his laborious relation with local government. In B. Frevel & A. Kohl (Eds.), Recent European Trends in Policing in Europse: Reports from Denmark, The Netherlands and the UK (Kooperative Sicherheitspolitik in der Stadt, 11) (pp. 37-52). Munster: European Center for Crime Prevention
P.K. Marks, A. van Sluis & V.J.J.M. Bekkers (2010). Inzicht in toezicht: toezicht door inzicht. In W. Pieters e.a. (Ed.), Inzicht en toezicht. Controle in de kennissamenleving (Jaarboek KennisSamenleving) (pp. 91-109). Amsterdam: Aksant
L. Gerrits, P.K. Marks & M.W. van Buuren (2009). Coevolution: a constant in non-linearity. In G.R. Teisman, M.W. van Buuren & L. Gerrits (Eds.), Managing complex governance systems: Dynamics, self-organization and coevolution in public investments (pp. 134-153). New York / London: Routledge
P.K. Marks & A. van Sluis (2009). Comparative Analysis of Public Safety Policy of Antwerp and Rotterdam. In G Katsas (Ed.), Sociology in a Changing World: Challenges and Perspectives (pp. 39-50). Athens: ATINER
M.W. van Buuren, L. Gerrits & P.K. Marks (2009). Public policy-making and the management of co-evolution. In G.R. Teisman, M.W. van Buuren & L. Gerrits (Eds.), Managing complex governance systems: Dynamics, self-organization and coevolution in public investments (pp. 154-171). New York / London: Routledge
P.K. Marks & A. van Sluis (2008). Developments in local public safety policy: a comparison between Antwerp and Rotterdam. In Cachet, de Kimpe, Ponsaers & Ringeling (Eds.), Governance of security in the Netherlands and Belgium (pp. 79-99). The Hague: Boom Legal Publishers
P.K. Marks (2007). The legitimacy of the Rotterdam integrated public safety program. In V. Bekkers, G. Dijkstra, F. Edwards & E. Fenger (Eds.), Governance and the democratic deficit: Assessing the democratic legitimacy of governance practices (pp. 149-163). Aldershot: Ashgate Publishing Limited

P.K. Marks (2018). FB: Mentor, maestro & maatje. In P.K. Marks (Ed.), Wisdom begins in wonder: Een echt vriendenboekje voor Frans-Bauke van der Meer (pp. 8-12). Rotterdam: Erasmus School of Social and Behavioural Sciences
F.J. Dietz & P.K. Marks (2017). Duurzame ontwikkeling: Wat is het en hoe meten we het? In G.A. Dijkstra, H.L. Klaassen & P.K. Marks (Eds.), Klaar is Kees (pp. 23-34). Rotterdam: SpitZ

P.K. Marks & A. van Sluis (Ed.). (2012). Tussen Richting en Rekenschap: Tien jaar werken aan een veiliger Rotterdam. Den Haag: Boom Lemma UItgevers
L. Gerrits & P.K. Marks (Ed.). (2012). COMPACT I: Public Administration in Complexity. Litchfield Park: Emergent Publications

P.K. Marks (Ed.). (2018). Wisdom begins in wonder: Een echt vriendenboekje voor Frans-Bauke van der Meer. Rotterdam: Erasmus School of Social and Behavioural Sciences
A.G. Dijkstra, H.L. Klaassen & P.K. Marks (Ed.). (2017). Klaar is Kees. Rotterdam: SpitZ

P.K. Marks (2016). Policing the waterfront: networks, partnerships, and the governance of port security [Bespreking van het boek Policing the waterfront: networks, partnerships, and the governance of port security]. Global crime, 17(2), 221-226. doi: 10.1080/17440572.2016.1148314
P.K. Marks & L. Gerrits (2013). Approaching Public Administration from a Complexity Perspective. [Bespreking van de boeken A Complexity Theory for Public Policy & Complexity and Public Policy: A New Approach to 21st Century Politics, Policy and Society]. Public Administration Review, 73(6), 898-903. doi: 10.1111/puar.12145
P.K. Marks (2010). Reflections on 'Reassurance policing' in the Low Countries [Bespreking van het boek Reflections on 'Reassurance policing' in the Low Countries]. Panopticon. Tijdschrift voor Strafrecht, Criminologie en Forensisch Welzijnswerk, 5, 103-106.

P.K. Marks & A. van Sluis (2009). Bespreking van Regimeverandering in Rotterdam [Bespreking van het boek Regimeverandering in Rotterdam: Hoe een stadsbestuur zichzelf opnieuw uitvond]. Panopticon. Tijdschrift voor Strafrecht, Criminologie en Forensisch Welzijnswerk, 5, 82-85.

P.K. Marks (2018, juni 14). UnCoDe. Wenen, WU research meeting.

P.K. Marks (2018, maart 23). Adventures in iterative modeling: the case of converting FL models from biology for CDM processes. Bamberg, Colaform project.
P.K. Marks (2016, september 7). Future curriculum for teaching PA in times of big challenges like climate change, migration, austerity and now Brexit. Manchester, PAC.

P.K. Marks (2016, mei 19). Societal challenges and teaching PA. Zagreb, NISPACee (Keynote).

S.J. Keulen & P.K. Marks (2018). Redesigning an economic policy and financial management course to reach higher levels of bloom's taxonomy: A feasibility study. EGPA: Lausanne (2018, september 5 - 2018, september 7).
P.K. Marks (2018). Curriculum redesign of a two year mid-career public administration master program. IRSPM: Edinburgh (2018, april 13 - 2018, april 13).
P.K. Marks & L. Gerrits (2018). UNCODE - A model and tool to map, analyze and visualize planning processes. AESOP: Groningen (2018, mei 23 - 2018, mei 25).
M. Knassmüller & P.K. Marks (2018). Education and training of public professionals across Europe in a dynamic world. Proposal for a research design. EGPA: Lausanne (2018, september 5 - 2018, september 7).
F.B.L. van der Meer & P.K. Marks (2017). Rethinking mid-career MPA programs. Copenhagen Forum: Limerick (2017, november 8 - 2017, november 10).
M. Knassmüller & P.K. Marks (2017). Education and training of public professionals across Europe in a dynamic world – proposal for a conceptional framework. EGPA: Milaan (2017, augustus 30 - 2017, september 1).
P.K. Marks & L. Gerrits (2017). Understanding Collective Decision Making: A Fitness Landscape Model Approach. NPCS Meeting of the Minds: Amsterdam, UvA (2017, december 14 - 2017, december 14).
F.B.L. van der Meer & P.K. Marks (2016). Updating mid-career MPA programs. Copenhagen Forum: Rotterdam (2016, november 9 - 2016, november 11).
F.B.L. van der Meer & P.K. Marks (2016). Adaptive mid-career master programs for the future Public administration education in sync with changing societal challenges. EGPA: Utrecht (2016, augustus 24 - 2016, augustus 26).
P.K. Marks, L. Gerrits & J. Stieg (2015). Visualizing actor-movement in decision-making processes: the case of sport in the city of Rotterdam 2008 - 2015. IRSPM: Birmingham (2015, maart 30 - 2015, april 1).
P.K. Marks (2015). Redesigning an economics course to achieve more reflexivity. IRSPM: Birmingham (2015, maart 30 - 2015, april 1).
F.B.L. van der Meer & P.K. Marks (2014). Research and teaching PA. EGPA: Speyer (2014, augustus 26 - 2014, augustus 28).
P.K. Marks & L. Gerrits (2014). Association between decisions in coupled arenas. TAD10: Lugano (2014, juni 5 - 2014, juni 6).
P.K. Marks (2014). Online teaching: curse or blessing? Copenhagen Forum: Rotterdam (2014, oktober 29 - 2014, oktober 31).
P.K. Marks & L. Gerrits (2014). Un-CoDe (Understanding Collective Decisions). GOCS/De Roo: Rotterdam (2014, november 10 - 2014, november 10).
A. van Sluis, P.K. Marks & D. van den Berg (2013). Intervention teams and the Collaborative Approach: Enforcement Property & Person in the city of Rotterdam. COCOPS Work Package 5: The Governance of Social Cohesion: Innovative Coordination Practices in Public Management: .
F.B.L. van der Meer, P.K. Marks, C. van der Linde & H.J.M. Fenger (2013). Reflection and academic attitude: How to teach and learn it in initial bachelor and master programs in public administration? EGPA: Edinburgh (2013, september 11 - 2013, september 13).
P.K. Marks & L. Gerrits (2013). Comprehending uncertainty in fitness landscape modeling for collective decision-making. COMPACT II: La Verne (2013, juni 5 - 2013, juni 8).
L. Gerrits & P.K. Marks (2013). Generation of Explanatory Power Through Fitness Landscapes: The role of fitness landscapes in Public Administration. COMPACT II: La Verne (2013, juni 5 - 2013, juni 8).
P.K. Marks & F.B.L. van der Meer (2013). Developing reflection as a core competence. IRSPM: Prague (2013, april 10 - 2013, april 12).
L. Gerrits & P.K. Marks (2013). Fitness landscapes informing, and being informed by, Public Administration. IRSPM: Prague (2013, april 10 - 2013, april 12).
F.B.L. van der Meer & P.K. Marks (2012). Teaching and learning public networks and change management. Workshop on mid-career university education: Copenhagen Business School (2012, november 7 - 2012, november 9).
S. Verweij, L. Gerrits, G.R. Teisman & P.K. Marks (2012). A qualitative configurational approach to researching the management of public-private infrastructure projects. Netherlands Institute of Government Annual Work Conference: Leuven, Belgium (2012, november 29 - 2012, november 30).
A. van Sluis & P.K. Marks (2012). Intervention teams in Rotterdam, the Netherlands. EGPA: Bergen, Norway (2012, september 5 - 2012, september 8).
F.B.L. van der Meer & P.K. Marks (2011). Teaching and learning reflection in MPA Programs: Towards a strategy. MPA Pedagogical Workshop: Vienna (2011, november 9 - 2011, november 11).
F.A.A. Boons, L. Gerrits & P.K. Marks (2011). Collective Decision Making as an Evolutionary Process. COMPACT Work: Rotterdam (2011, juni 23 - 2011, juni 25).
P.K. Marks & A. van Sluis (2010). Rethinking policing in the port of Rotterdam, The Netherlands. 17th Annual Meeting of IPES: Valetta, Malta (2010, maart 14 - 2010, maart 18).
P.K. Marks, A. van Sluis & V.J.J.M. Bekkers (2010). Implications of information and high tech in nodal security enforcement. 'A Global Surveillance Society' Conference 2010: Londen (2010, april 13 - 2010, april 15).
A. van Sluis, A. Cachet, P. van Os, R.S. Prins & P.K. Marks (2010). Community policing in the Netherlands: A continuously changing constant. Community Policing: Theoretical Problems and Operational Issues: Kochi City (Cochin), Kerala, India (2010, november 2 - 2010, november 6).
A. van Sluis, P.K. Marks, F. Gielliers & M. Easton (2009). Nodal security in the ports of Rotterdam and Antwerp. NIG congres 2009, Panel 4: Citizens and the governance of local safety: Leiden (2009, november 12 - 2009, november 12).
M.W. van Buuren, L. Gerrits & P.K. Marks (2008). A coevolutionary revision of spatial planning. 3rd International Conference in Interpretive Policy Analysis: Democracy, Governance, and Methods: Essex (2008, juni 19 - 2008, juni 21).
A. van Sluis, P.K. Marks & A. Cachet (2008). Innovations in local public safety: Local public safety policies in a comparative perspective. EGPA: Rotterdam (2008, september 3 - 2008, september 5).
L. Gerrits, M.W. van Buuren & P.K. Marks (2008). Spatial planning, a coevolutionary revision. 3rd International Conference in Interpretive Policy Analysis: Democracy, Governance, and Methods: Essex (2008, juni 19 - 2008, juni 21).
F.B.L. van der Meer & P.K. Marks (2008). Organizing Reflection. Pedagogical Workshop International MPA/MBA for Public Sector Managers: Limerick (2008, november 5 - 2008, november 7).
P.K. Marks & A. van Sluis (2007). Cities, Citizens and Safety: Studying the development of local public safety policy in a comparative perspective. International conference on Sociology: Athene, Griekenland (2007, mei 14 - 2007, mei 17).
S.G. Nooteboom & P.K. Marks (2007). 2nd order governance systems. Aesop bijeenkomst Stuttgart van de werkgroep Complexity and space: (2007, maart 10).
L. Gerrits & P.K. Marks (2005). River systems locked in by dykes. Lof der Verwarring I: Rotterdam (2005, mei 19).

R.S. Prins, A. Cachet, P.K. Marks & A. van Sluis (2010). Sturing van lokale veiligheid. Kennismarkt BZK: Den Haag.

D.J.H. Vaandrager & P.K. Marks (2019). Gebiedsgericht werken in Woerden: Een onderzoek naar publieke waarden in Molenvliet en Harmelen. (Extern rapport). Rotterdam: Erasmus Universiteit Rotterdam
D.J.H. Vaandrager & P.K. Marks (2017). Het WAP onder de loep: Een onderzoek naar vraaggericht werken. (Extern rapport). Rotterdam: Erasmus Universiteit Rotterdam
D.J.H. Vaandrager & P.K. Marks (2016). Onderzoek sturen op waarde: casus de Robert Fruinstraat. (Extern rapport). Rotterdam: Erasmus Universiteit
A. Schenk, A. van Sluis & P.K. Marks (2010). Een analyse van gemeentelijk prostitutiebeleid. (Extern rapport). Rotterdam: Opleiding Bestuurskunde EUR
A. van Sluis, P.K. Marks & V.J.J.M. Bekkers (2010). Nodal policing in the Netherlands. (Preprints, WPS). US: IPES & DCAF
A. van Sluis & P.K. Marks (2010). Focus op Visie & Visie op Focus. Besturing, organisatorische vormgeving, inbedding en afstemming van interventieteams in Rotterdam. (Extern rapport). Rotterdam: Erasmus Universiteit Rotterdam
G.R. Teisman, F.A.A. Boons, M.W. van Buuren, P.K. Marks, S.G. Nooteboom & W. Moes (2008). Decibel-debat of duurzaamheidsdialoog. (Extern rapport, Pre-advies Verkeer en Waterstaat). Den Haag: Ministerie Verkeer en Waterstaat
G.R. Teisman, F.A.A. Boons, M.W. van Buuren, P.K. Marks & W. Moes (2008). Duurzame ontwikkeling en Schiphol: naar een creatieve confrontatie. Tweede voortgangsrapportage inzake de duurzame ontwikkeling van het governance-veld rond Schiphol. (Extern rapport). Den Haag: RMNO
P.K. Marks & A. van Sluis (2007). Een vergelijkend onderzoek naar veiligheidsbeleid in Antwerpen en Rotterdam. (Intern rapport, Cities, citizens and safety, no 1). onbekend: Faculteit der Sociale Wetenschappen

Complexity, Governance & Networks

Role

Ad Hoc Reviewer

Start date approval

Jan/2016

Complexity, Governance & Networks

Role

Editorial Board

Start date approval

Sep/2017

Teaching Public Administration

Role

Editorial Board

Start date approval

Apr/2015

Teaching Public Administration

Role

Ad Hoc Reviewer

Start date approval

Mar/2013

Ocean & Coastal Management

Role

Ad Hoc Reviewer

Start date approval

Jan/2013

Police Practice and Research

Role

Ad Hoc Reviewer

Start date approval

Jan/2011

End date approval

Dec/2012

Journal of Game Theory

Role

Ad Hoc Reviewer

Start date approval

Jan/2011

End date approval

Dec/2011

Associate Professor

University

Erasmus University Rotterdam

School

Erasmus School of Social and Behavioural Sciences

Department

Department of Public Administration and Sociology/ Public Administration

Country

The Netherlands

Telephone

0104082139

Otto-Friedrich Univeristy, Bamberg, Germany

Role

Visiting Professor

Obtained Wage

no

Start date approval

Feb/2018

End date approval

Mar/2018
Address
Visiting address
Burg. Oudlaan 50
3062 PA Rotterdam
Postal address
Postbus 1738
3000 DR Rotterdam