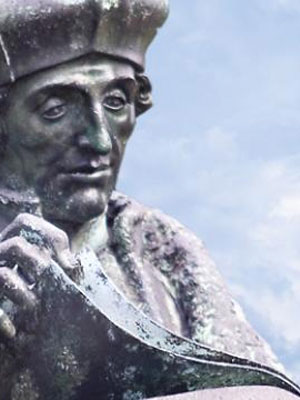 Lecturer
Erasmus School of Philosophy
WP ESPhil
Location

Burg. Oudlaan 50, Rotterdam

Email
‹

Back to overview
Profile
Rolf Viervant (1981) is a PhD student at Erasmus School of Philosophy and is chairman of the PhD council of the Graduate School.
Currently he is working on the subproject: 'Hermes Hormones. Towards a 'poetics of genetics' of the NWO funded project: 'What can the Humanities Contribute to our Practical Self-understanding?'. In this subproject Viervant works on a hermeneutic approach to biology.
Viervant studied both History and Philosophy (BA) at Erasmus University Rotterdam and holds a Master's Degree in the History of Society.