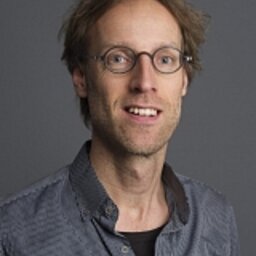 Associate professor
International Institute of Social Studies
Academic staff unit
Location

Burg. Oudlaan 50, Rotterdam

Email
‹

Back to overview
Profile
My research concentrates on young people's situated encounters with development and change, privileging the perspectives of those who are rarely heard. My early research contributed to the recognition of, and the development of theoretical approaches to children and young people as agents in migration. This work is published in leading journals in Development Studies, Human Geography and Childhood & Youth studies and impacted policy discussions on children, youth and migration.
Next I developed the broader project of theoretically accounting for children and young people in relation to international development. Through the idea of 'generationing development' I have shown how concepts of age and generation are key to bridging work in the social studies of childhood and youth with critical development studies. The work was first introduced in a Special Issue of a leading Development Studies journal (co-edited) and developed further in a single-edited volume (Palgrave, 2016). 
Currently I'm involved in two major international, comparative research projects. They both focus on young people's orientation to the future and their pathways into social adulthood (one ESRC-DFID funded, one Canadian Insight Grant funded project). Next to this I am conducting research into young people's engagement with mobile telephony in rural post-socialist Southeast Asia, shedding light on the intersection between being young and the post-socialist condition. Throughout, my research is characterised by an ethnographic orientation, which informs my writing, methodological choices, research ethics, approach to theory building and conceptualisation, as well as my teaching.