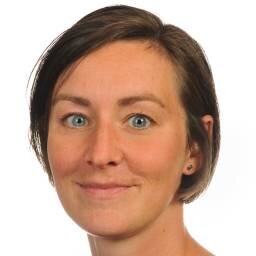 Assistant Professor
Erasmus School of Social and Behavioural Sciences
Department of Psychology, Education & Child Studies/ Clinical Psychology
Location

Burg. Oudlaan 50, Rotterdam

Room

T13-24

Telephone

498485150

Email
‹

Back to overview
Profile
Dr. Ruth Van der Hallen is an assistant professor of Clinical Psychology at the Erasmus University in Rotterdam. In 2012, she obtained a Master of Science degree in Psychology at the KU Leuven, Belgium, whilst majoring in Clinical and Health Psychology. In 2016, she obtained a Ph.D. degree in Psychology for her doctoral dissertation titled "Little things, big things: Perceptual organization in children with and without Autism Spectrum Disorder (ASD)" and a Postgraduate Degree in Psychoanalytic Psychotherapy, for her dissertation titled "The fall of the Wall: On renewed (sexual) desire and identity" at the KU Leuven, Belgium.
For her current research, dr. Van der Hallen is relying on her multidisciplinary background, investigating the interplay between coping, personality and the aftermath of trauma, in particular, trauma related to suicide. As such, she is currently conducting a multi-country investigation into the emotional and professional impact of client suicide on mental health practitioners as well as investigating the relationship between coping and resiliency by means of network analysis.
Her teaching responsibilities include coordinating a course on "Personality Disorder and Identity" (MSc), a practical on "CBT 2: Therapeutic Techniques" (MSc) and a practical on "Neuropsychological Diagnostics II" (BA3), in addition to supervising both research and practical internships and providing guest-lectures. She also engages in extracurricular activities that are organized by the university like Well-Being week, Local2Global research projects and CBT group training for students struggling with perfectionism.
Dr. Van der Hallen has been active as a clinical psychologist/psychotherapist since 2012. She specializes in one-on-one psychoanalytic psychotherapy with adults that present with personality pathology, issues related to gender or sexual identity, (sexual) trauma, suicide survivors and loss.
Keywords: Autism Spectrum Disorder; Autism; Vision; Visual processing; Information processing; Predictive Coding; Suicide; Suicide Survivors; Psychodynamic Therapy; Psychoanalysis; Personality Pathology
Zelfstandige in bijberoep

Start date approval

Jan/2019

End date approval

Jan/2022

Place

THERAPIECENTRUM ZANDHOVE

Description

Klinische psychotherapie

Title

4.2P CBT 1 - Assessment

Year

2020

Title

4.3P CBT 2 Therapeutic Techniques

Year

2020

Title

4.2C Personality Disorders

Year

2020

Assistant Professor

University

Erasmus University Rotterdam

School

Erasmus School of Social and Behavioural Sciences

Department

Department of Psychology, Education & Child Studies/ Clinical Psychology

Country

The Netherlands

Telephone

498485150
Address
Visiting address
Burg. Oudlaan 50
3062 PA Rotterdam
Postal address
Postbus 1738
3000 DR Rotterdam
News regarding dr. (Ruth) RER Van der Hallen