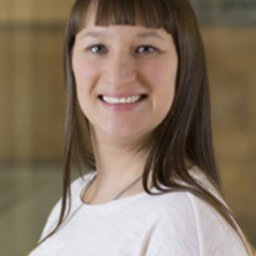 Lecturer
Erasmus University College
Department of Life Sciences
Location

Nieuwemarkt 1A, Rotterdam

Email
‹

Back to overview
Profile
Dr. Valeriya Zarubina was born in Soviet Union in the Omsk city which is the part of Siberia. She came to the Netherlands to follow her PhD program. She has a background in Chemistry (MSc) and Chemical Egineering (PhD). She obtained her MSc degree in Russian at Novosibirsk State University and obtained her PhD at the University of Groningen in the Netherlands. Inspite of her background in chemistry, Valeriya has broad interests in other subjects like Physics and Medical Ethics. 
Valeriya's previous work experience includes teaching during her PhD research period and being a technical consultant at the chemical company Albemarle regarding hydroprocessing catalysts. Sicne 2015, Valeriya works at EUC where she started as a tutor and grew to the lecturer and courses coordinator. Apart from her work at EUC she has a strong passion for dancing, especially for 
Cuban dances.
Why do I work at EUC?
Working in a company became rather routine and boring. I much prefer teaching and working with people. I like to work at EUC because it is more fun to work with people than with chemicals, mostly because chemicals can not smile. I like to see the smiling and happy faces of our students, talk to them, tesach them and learn from them. Additionally, I like the family environment which abounds at EUC, the beautiful campus, and the cappuccino's in our cafeteria.