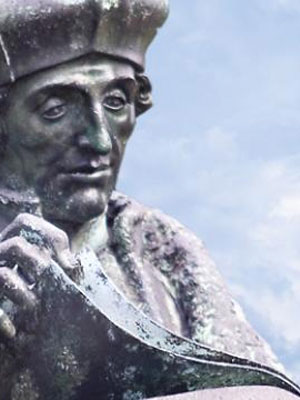 PhD Candidate
RSM - Rotterdam School of Management
Department of Strategic Management and Entrepreneurship
Location

Burg. Oudlaan 50, Rotterdam

Room

T07-11

Telephone

0104081986

Email
‹

Back to overview
Profile
Wenjie Liu is a Ph.D. Candidate at the Department of Strategic Management and Entrepreneurship of Rotterdam School of Management, Erasmus University. His research interests include business and politics, corporate sustainability, corporate governance, and institutional processes. He is passionate about exploring the role of our "taken-for-granted" Western theories and concepts in the non-Western context of China.
Present research projects are: (a) the differential explanatory power of Western management theories across the U.S. and China (2021 Academy of Management Annual Meeting Best Paper); (b) the use of political ideology as a corporate control mechanism for sustainable business by the Chinese government; and (c) the use of multinational firms as opportunity structures for Chinese civil society organizations to promote supply chain sustainability.
Wenjie obtained his Research Master degree in Management, with a specialization in the Economics and Management of Technology (recipient of the 2018 Best Master Thesis Award) from the South China University of Technology. He was a visiting student at the Department of Values, Technology, and Innovation at the Faculty of Technology, Policy, and Management at the Delft University of Technology from 2016 to 2017.
E. Yonova-Doing, W. Zhao, R. Igo, C. Wang, P. Sundaresan, K. Lee, G.R. Jun, A. Alves, X. Chai, A.S.Y. Chan, M.C. Lee, A. Fong, A. Tan, C.C. Khor, E. Chew, P. Hysi, Q. Fan, J. Chua, J. Chung, J. Liao, J.M. Colijn, K. Burdon, L. Fritsche, M.K. Swift, M.H. Hilmy, M.L. Chee, M. Tedja, P.W.M. Bonnemaijer, P. Gupta, Q.S. Tan, Z. Li, E. Vithana, R.D. Ravindran, S.P. Chee, Y. Shi, W. Liu, X. Su, X. Sim, Y. Shen, Y. Wang, H. Li, Y.C. Tham, Y. Teo, T. Aung, K. Small, P. Mitchell, J.B. Jonas, T. Wong, A. Fletcher, C.C.W. Klaver, B. Klein, J.J. Wang, S. Iyengar, C. Hammond & C. Cheng (2020). Common variants in SOX-2 and congenital cataract genes contribute to age-related nuclear cataract. Communications Biology, 3 (1):755. doi: 10.1038/s42003-020-01421-2

PhD Candidate

University

Erasmus University Rotterdam

School

RSM - Rotterdam School of Management

Department

Department of Strategic Management and Entrepreneurship

Telephone

0104081986
Address
Visiting address
Burg. Oudlaan 50
3062 PA Rotterdam
Postal address
Postbus 1738
3000 DR Rotterdam