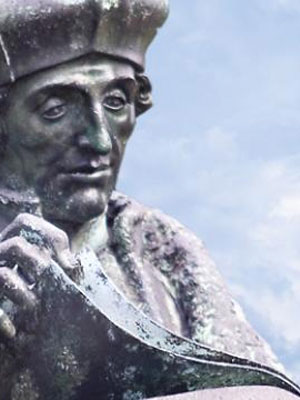 PhD candidate
Rotterdam School of Management, Erasmus University
Department of Strategic Management and Entrepreneurship
Location

Burg. Oudlaan 50, Rotterdam

Email
‹

Back to overview
Profile
Wenjie Liu is a Ph.D. Candidate at the Department of Strategic Management and Entrepreneurship of Rotterdam School of Management, Erasmus University. His research interests lie at the intersection of institutions, strategy, and governance, with a specific focus on unpacking the extent to and way in which different environmental and social institutions are effective in the Chinese business context.
He regularly presents at international conferences, including the Academy of Management, the Academy of International Business, and the Strategic Management Society. He is a finalist for the 2021 OMT Best International Paper Award at the Academy of Management.
Wenjie obtained his Research Master degree in Management, with a specialization in the Economics and Management of Technology (recipient of the 2018 Best Master Thesis Award) from the South China University of Technology. He was a visiting student at the Department of Values, Technology, and Innovation at the Faculty of Technology, Policy, and Management at the Delft University of Technology from 2016 to 2017.
W (Wenjie) Liu, PPMAR (Pursey) Heugens, FH (Frank) Wijen & M (Marc) van Essen (2021) - Chinese management studies: a matched-samples meta-analysis and focused review of indigenous theories - Journal of Management, Accepted
Wenjie Liu, Pursey Heugens, Frank Wijen & Marc Essen (2021) - Assessing and extending the unique contributions of Chinese management studies - Academy of Management. Annual Meeting Proceedings, 2021 (1) - doi: doi.org/10.5465/AMBPP.2021.91
Wenjie Liu, Pursey Heugens & Frank Wijen (2020) - State political ideology as a corporate control mechanism: Evidence from China - In Academy of Management Conference proceedings