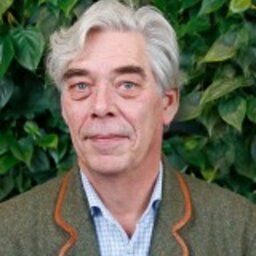 Full professor
Erasmus School of Philosophy
WP ESPhil
Location

Burg. Oudlaan 50, Rotterdam

Room

J5-61

Email
‹

Back to overview
Profile
Wiep van Bunge is professor of the history of philosophy at Erasmus University Rotterdam.
Wiep van Bunge (1960) took his BA and MA at Utrecht University, was drafted into the army, and next was awarded his PhD at Erasmus University Rotterdam, having submitted a thesis on the seventeenth-century amateur philosopher Johannes Bredenburg (1990). In 2000 he was appointed on the endowed chair of the Dutch Spinoza Society and two years later he was made a full professor. From 2004 to 2012 he served as dean of the Erasmus School of Philosophy. Among his books are From Stevin to Spinoza (2001), Spinoza Past and Present (2012), and From Bayle to the Batavian Revolution (2019). He also (co-)edited several titles, including Disguised and Overt Spinozism (1996), Balthasar Bekker's Die bezauberte Welt (1997),The Early Enlightenment in the Dutch Republic (2003), The Dictionary of Seventeenth and Eighteenth-Century Dutch Philosophers (2003), Pierre Bayle, le philosophe de Rotterdam (2008), and The Bloomsbury Companion to Spinoza (2014). In addition, he was a member of the team directed by Antony McKenna that edited Pierre Bayle's Correspondance (1999-2017). He is an elected member of both the Royal Netherlands Academy of Arts and Sciences (KNAW) and the Royal Holland Society of Sciences and Humanities (KHMW).
In 2011 he delivered a series of lectures on Spinoza at Delft University of Technology, available on CD (https://www.home-academy.nl/products/spinoza/), and he appeared in several documentaries, including Spinoza. Een vrije denker, directed by Robin Lutz (2015) (https://www.npostart.nl/spinoza-een-vrije-denker/14-10-2016/VPWON_1266516), Vraag 11597 by Inge Meijer (2015) (https://knaw.nl/nl/actueel/eureka/eurekafestival), and Pierre Bayle, l'apologie du doute by Julien LeLoup (2018) (https://www.youtube.com/watch?v=tNMza-ReJf8).  With Tim de Mey he created a MOOC, entitled The Politics of Skepticism (2017) (https://www.coursera.org/learn/erasmus-philosophy-skepticism).
Areas of PhD Supervision
History of Philosophy