Is this the programme you're looking for?
The Tinbergen Institute research master is a joint degree programme offered by Erasmus University Rotterdam, the University of Amsterdam and Vrije Universiteit Amsterdam. The research master is a small-scale, intensive programme for students who want to pursue a PhD in Economics, Econometrics or Finance.
Key Facts & Figures
Type

Research Master

Degree

MSc

Mode of study

Full-time

Instruction language

English

Duration

2 years

Study points (EC)

120

Location

Start date

September

Application Deadline (EEA)

1 June
The study programme in a nutshell
The programme offers a research training equivalent to training in the first two years of PhD programmes at top US economics faculties. This implies a first year of rigorous and common training in core subjects of economics, econometrics, and finance at a high level that can only be managed by a selected group of students. In the second year, students specialise in their choice from among the institute's many fields of research through field course work and research master thesis research.
Want to know more? Meet us here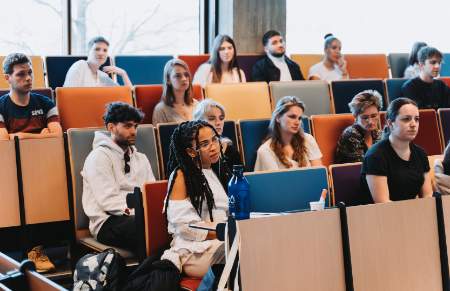 Career opportunities after graduation
Ask any of TI's over 750 PhD alumni, and they will tell you that a PhD degree from Tinbergen Institute opens the doors of opportunity.