Is this the programme you're looking for?
Get the latest and most in-depth knowledge of the working of infectious diseases and immuno-deficiencies. Translate between basic science and clinical medicine for a top research or medical career.
Key Facts & Figures
Type

Research Master

Degree

MSc

Mode of study

Full-time

Instruction language

English

Duration

2 years

Study points (EC)

120

Location

Start date

September

Application Deadline (EEA)

1 April
The study programme in a nutshell
intensive training in fundamental and advanced immunology, virology, gastro enterology and microbiology;
extensive training in clinical and population-based research;
training in advanced research techniques;
a challenge to become a translational investigator in the field of infection and immune diseases, or an MD or medical specialist with in-depth knowledge of your profession.
Want to know more? Meet us here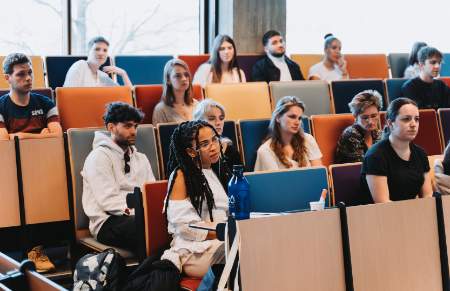 Career opportunities after graduation
Graduates can expect to become translational scientists or medical doctors capable of contributing to the further development of research in infection and immune diseases.