Is this the programme you're looking for?
This programme provides you with the skills to optimise strategies and policies by including the framing and context that affect people's choices.
Key Facts & Figures
Type

Master

Degree

MSc

Mode of study

Full-time

Instruction language

English

Duration

1 year

Study points (EC)

60

Location

Start date

September

Application Deadline (EEA)

1 May
The study programme in a nutshell
Few universities offer this increasingly popular stream in economics. If Behavioural Economics is your programme of choice, Rotterdam, a frontrunner in economics, makes perfect sense. Select the track that suits you best, study among ambitious and inquisitive co-students and benefit from the expertise of the internationally renowned Behavioural Economics Group.
Want to know more? Meet us here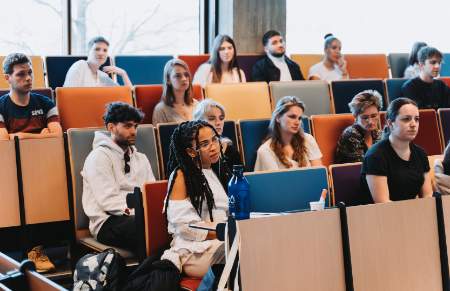 Career opportunities after graduation
You can help improve products, marketing policies, negotiation procedures, contracts, and financial portfolios in business, or design and improve public economic policies.