Is this the programme you're looking for?
Wil jij alles weten over crimineel gedrag, de gevolgen ervan en maatschappelijke reacties erop? Dan is de studie Criminologie iets voor jou!
Key Facts & Figures
Type

Bachelor

Degree

BSc

Mode of study

Full-time

Instruction language

Nederlands

Duration

3 years

Study points (EC)

180

Location

Start date

September

Application Deadline (EEA)

15 januari
The study programme in a nutshell
Wil jij...
persoonlijk onderwijs met veel individuele aandacht?
maximale focus op je studie?
studeren in een moderne omgeving?
Kies dan voor de opleiding Criminologie aan de Erasmus Universiteit Rotterdam!
Let op: In de onderstaande video wordt nog gesproken over een selectie op basis van cijferlijst en motivatie. Voor studiejaar 2023-2024 wordt er gebruik gemaakt van een cijferlijst en een selectietoets.
Want to know more? Meet us here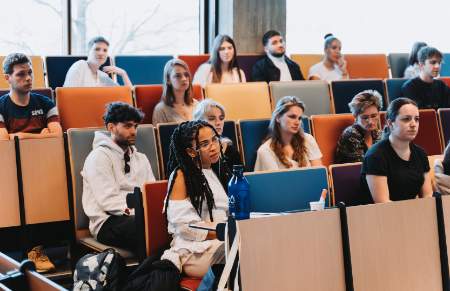 Career opportunities after graduation
Jouw brede veiligheidskennis maakt je straks gewild bij de overheid, in het bedrijfsleven of bij wetenschappelijke instanties. Hoe dan ook, je gaat een uitdagende en goed betaalde baan tegemoet!
Your student life starts in the vibrant city of Rotterdam
This vibrant city offers a variety in art, nightlife, culture and sports. Everything you wish for to enjoy your student life to the fullest.