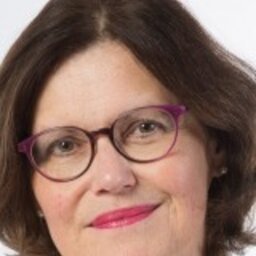 (external) researcher
Erasmus School of Health Policy & Management
Health Care Governance (HCG)
Location

Burg. Oudlaan 50, Rotterdam

Telephone

0104088555

Email
‹

Back to overview
Profile
I trained as a general and paediatric nurse in the Academic Hospital Rotterdam (now Erasmus University Medical Center) and worked several years in Nicaragua with MSF (Medecines Sans Frontieres). In 1993, I graduated both in medicine and cultural anthropology (specialisation medical anthropology) in the University of Amsterdam. My Master thesis was entitled "Myth and metronidazole in Manila" and dealt with the reasons for inappropriate drug prescriptions for diarrhoea in young children. After a year of working for the Medical Anthropology Group in the University of Amsterdam as a researcher and consultant in international health, I moved to Rotterdam.
Since 1994, I work as an assistant professor in the Institute of Health Policy & Management where I have been involved in teaching in the social medical sciences, research methods, and academic skills, in education management and research. In 2003, I was appointed professor "Transitions of Care" in Rotterdam University (University of Applied Sciences). There I head a research & development programme into Transitions in Youth with Chronic Conditions. In June 2012, I defended my PhD thesis called On Your Own Feet: Preferences and Competences for Care of Adolescents with Chronic Conditions (Op Eigen Benen: Jongeren met chronische aandoeningen en hun preferenties en competenties voor de zorg).
Fields of interest & projects
Main areas of research are adolescents with chronic conditions, transitional care, social participation, self-management, patient and parent empowerment, nursing, palliative care, and professionalism.
My PhD thesis reports on the mixed methods research project 'On Your Own feet' into preferences and competencies of adolescents with chronic conditions in their transition to adulthood and adult care. My supervisors were Prof. Margo J. Trappenburg (Utrecht University/University of Amsterdam) and Prof. Henriette A. Moll (Erasmus University Medical Center).
On Your Own Feet was funded by ZonMw and the Dutch charity organisation Kinderpostzegels and has expanded into an extensive research programme in the Centre of Expertise Innovations in Care in Rotterdam University. Six researchers (including 2 PhD students) now work together on different projects about young people with chronic conditions. I was also project leader of the Quality Improvement Colaborative "On Your Own Feet Ahead!" (2008-2012; funded by the Innovation Fund of Dutch Health Insurers) aimedat improving adolescent health care services and at empowering adolescents in self-management and autonomy. The QIC was executed by Rotterdam University and the Dutch Institute of Health Care Improvement CBO, and was evaluated by colleagues from iBMG (Nieboer, Strating, Sonneveld).
J.N.T. Sattoe, M.A.C. Peeters, J. Haitsma, A.L. van Staa, V. Wolters & J.C. Escher (2020). Value of an outpatient transition clinic for young people with inflammatory bowel disease: a mixed-methods evaluation. BMJ Open, 10 (1):e033535. doi: 10.1136/bmjopen-2019-033535
J.M.J. Dahmen, D.K. Beck, M.A.C. Peeters, H. van der Stege, M. Tielen, M.C. van Buren, E. Ista, A.L. van Staa & E.K. Massey (2019). Evaluating the feasibility of a nurse-led self-management support intervention for kidney transplant recipients: a pilot study. BMC Nephrology, 20:Unsp 143. doi: 10.1186/s12882-019-1300-7
M.I. Bal, J.N.T. Sattoe, H.S. Miedema & A.L. van Staa (2018). Social participation and psychosocial outcomes of young adults with chronic physical conditions: Comparing recipients and non-recipients of disability benefits. Annals of Physical and Rehabilitation Medicine, 61 (2), 85-91. doi: 10.1016/j.rehab.2017.12.005
S.M. van Hooft, Y.N. Becqué, J. Dwarswaard, A.L. van Staa & R.A. Bal (2018). Teaching self-management support in Dutch bachelor of nursing education: a mixed methods study of the curriculum. Nurse Education Today, 68, 146-152. doi: 10.1016/j.nedt.2018.06.005 [go to publisher's site]
J.N.T. Sattoe, S.R. Hilberink & A.L. van Staa (2017). How to define successful transition? An exploration of consensus indicators and outcomes in young adults with chronic conditions. Child Care Health and Development. doi: 10.1111/cch.12436
J.M.J. Dahmen, M.J. Walter, J. Dwarswaard, J.M.W. Hazes, A.L. van Staa & E. Ista (2017). What support is needed to self-manage a rheumatic disorder: a qualitative study. BioMed Central, 18:84. doi: 10.1186/s12891-017-1440-5
S.M. van Hooft, J.M.J. Dahmen, E. Ista, A.L. van Staa & H. Boeije (2017). A realist review: what do nurse-led self-management interventions achieve for outpatients with a chronic condition? Journal of Advanced Nursing, 73 (6), 1255-1271. doi: 10.1111/jan.13189
J.N.T. Sattoe, M.A.C. Peeters, S. Hilberink, W.G. Ista & A.L. van Staa (2016). Evaluating outpatient transition clinics: a mixed methods study protocol. BMJ Open, 6 (e011926). doi: 10.1136/bmjopen-2016-011926
R.P.J. Geerlings, A.P. Aldenkamp, L.M.C. Gottmer-Welschen, A.L. van Staa & A.J.A. de Louw (2016). Long-term effects of a multidisciplinary transition intervention from paediatric to adult care in patients with epilepsy. Seizure, 38, 46-53. doi: 10.1016/j.seizure.2016.04.004
J. Dwarswaard, E.J.M. Bakker, A.L. van Staa & H. Boeije (2016). Self-management support from the perspective of patients with a chronic condition. A thematic synthesis of qualitative studies. Health Expectations, 19 (2), 194-208. doi: 10.1111/hex.12346.
R.P.J. Geerlings, A.P. Aldenkamp, L.M.C. Gottmer-Welschen, P.H.N. de With, S. Zinger, A.L. van Staa & A.J.A. de Louw (2016). Evaluation of a multidisciplinary epilepsy transition clinic for adolescents. European Journal of Paediatric Neurology, 20, 385-392. doi: 10.1016/j.ejpn.2016.01.003
J.W. Grijpma, M. Tielen, A.L. van Staa, L. Maasdam, T. van Gelder, S.P. Berger, J.J. van Busschbach, M.G.H. Betjes, W. Weimar & E.K. Massey (2016). Kidney Transplant Patients' Attitudes towards Self-Management Support: A Q-Methodological Study. Patient Education and Counseling, 99 (5), 836-843. doi: 10.1016/j.pec.2015.11.018
V. Duprez, S.M. van Hooft, J. Dwarswaard, A.L. van Staa, A. van Hecke & M.M.H. Strating (2016). The development and psychometric validation of the Self-Efficacy and Performance in Self-management Support (SEPSS) - instrument. Journal of Advanced Nursing, 72 (6), 1381-1395. doi: 10.1111/jan.12918
S.M. van Hooft, J. Dwarswaard, R.A. Bal, M.M.H. Strating & A.L. van Staa (2016). What factors influence nurses' behavior in self-management support? An explorative questionnaire study. International Journal of Nursing Studies, 63, 65-72. doi: 10.1016/j.ijnurstu.2016.08.017
H.A. van der Stege, S. Hilberink, E.J.M. Bakker & A.L. van Staa (2016). Using a board game about sexual health with young people with chronic conditions in daily practice: A research into facilitating and impeding factors. Sexuality and Disability, 34 (3), 349-361. doi: 10.1007/s11195-016-9448-6
A. Maten-Speksnijder, J. Dwarswaard, P.L. Meurs & A.L. van Staa (2016). Rhetoric or reality? What nurse practitioners do in providing self-management support in outpatient clinics: an ethnographic study. Journal of Clinical Nursing, 25 (21-22), 3219-3228. doi: 10.1111/jocn.13345
M.I. Bal, J.N.T. Sattoe, P.D.D.M. Roelofs, R.A. Bal, A.L. van Staa & H.S. Miedema (2016). Exploring effectiveness and effective components of self-management interventions for young people with chronic conditions: a systematic review. Patient Education and Counseling, 99 (8), 1293-1309. doi: 10.1016/j.pec.2016.02.012
A. Maten-Speksnijder, M.G. Grypdonck, A. Pool, P.L. Meurs & A.L. van Staa (2015). Driven by ambitions. The nurse practitioner's role transition in Dutch hospital care. Journal of Nursing Scholarship, 47 (6), 544-554. doi: 10.1111/jnu.12164
R.P.J. Geerlings, A.J. Aldekamp, L.M.C. Gottmer-Welschen, P.H.N. de With, S. Zinger, A.L. van Staa & A.J.A. de Louw (2015). Developing from child to adult: risk factors for poor psychosocial outcome in adolescents and young adults with epilepsy. Epilepsy & Behavior, 51, 182-190. doi: 10.1016/j.yebeh.2015.07.035
C.M.T. van Eekeren & A.L. van Staa (2015). Heeft zelfeffectiviteit een positieve invloed op het diabetesmanagement van adolescenten? Nederlands Tijdschrift voor Diabetologie, 13 (2), 47-52. doi: 10.1007/s12467-015-0019-8
J.N.T. Sattoe, M.I. Bal, P.D.D.M. Roelofs, R.A. Bal, H.S. Miedema & A.L. van Staa (2015). Self-management interventions for young people with chronic conditions: A systematic overview. Patient Education and Counseling, 98 (6), 704-715. doi: 10.1016/j.pec.2015.03.004
A. Maten-Speksnijder, M.G. Grypdonck, A. Pool, P.L. Meurs & A.L. van Staa (2015). Learning to attain an advanced level of professional responsibility. Nurse Education Today, 35, 954-959. doi: 10.1016/j.nedt.2015.03.005
V. van Kruijssen, A.L. van Staa, J. Dwarswaard, B. Mennema & S.A. Adams (2015). The use of online self-management diaries for asthma and COPD: A qualitative study of patient and professional perceptions and behaviors. Respiratory Care, 16 (8), 1146-1156. doi: 10.4187/respcare.03795 [go to publisher's site]
J. Been-Dahmen, J. Dwarswaard, J.M.W. Hazes, A.L. van Staa & E. Ista (2015). Nurses' views on patient self-management: a qualitative study. Journal of Advanced Nursing, 71 (12), 2834-2845. doi: 10.1111/jan.12767
S.M. van Hooft, J. Dwarswaard, S. Jedeloo, R.A. Bal & A.L. van Staa (2015). Four perspectives on self-management support by nurses for people with chronic conditions: A Q-methodological study. International Journal of Nursing Studies, 52, 157-166. doi: 10.1016/j.ijnurstu.2014.07.004
A.L. van Staa, J.N.T. Sattoe & M.M.H. Strating (2015). Experiences with and outcomes of two interventions to maximize engagement of chronically ill adolescents during hospital consultations: A mixed methods study.. Journal of Pediatric Nursing, 30 (5), 757-775. doi: 10.1016/j.pedn.2015.05.028
A.P. Nieboer, J.M. Cramm, H.M. Sonneveld, M.E. Roebroeck, A.L. van Staa & M.M.H. Strating (2014). Reducing bottlenecks: professionals' and adolescents' experiences with transitional care delivery. Bmc Health Services Research, 14. doi: 10.1186/1472-6963-14-47
A.L. van Staa & K. de Vries (2014). Directed Content Analysis. Een meer deductieve dan inductieve aanpak van kwalitatieve data-analyse. KWALON. Tijdschrift voor Kwalitatief Onderzoek in Nederland, 19 (3), 46-54.
A.L. van Staa & F. de Boer (2014). Kwalitatieve data-analyse: eenheid in verscheidenheid. KWALON. Tijdschrift voor Kwalitatief Onderzoek in Nederland, 19 (3), 3-8.
A.L. van Staa & J.N.T. Sattoe (2014). Young adults' experiences and satisfaction with the transfer of care. Journal of Adolescent Health, 55 (6), 796-803. doi: 10.1016/j.jadohealth.2014.06.008
H.A. van der Stege, S.R. Hilberink, A.Ph. Visser & A.L. van Staa (2014). Motivational factors in discussing sexual health with young people with chronic conditions or disabilities. Sex Education, 14 (6), 635-651. doi: 10.1080/14681811.2014.918877
J.N.T. Sattoe, S.R. Hilberink, M.A.C. Peeters & A.L. van Staa (2014). 'Skills for Growing Up': supporting autonomy in young people with kidney disease. Journal of Renal care, 40 (2), 131-139. doi: 10.1002/jorc.12046
M.A.C. Peeters, S.R. Hilberink & A.L. van Staa (2014). The road to independence: Lived experiences of youth with chronic conditions and their parents compared. Journal of Pediatric Rehabilitation Medicine, 7 (1), 33-42. doi: 10.3233/PRM-140272
A.L. van Staa & J.N.T. Sattoe (2014). Betere transitiezorg bij chronische nierziekten. Nederlands Tijdschrift voor Nefrologie, 4 (2), 5-12.
A. Maten-Speksnijder, A. Pool, M.G. Grypdonck & A.L. van Staa (2014). A literature review of the Dutch debate on the nurse practitioner role: efficiency vs. professional development. International Nursing Review, 61 (1), 44-54. doi: 10.1111/inr.12071
J.N.T. Sattoe, S.R. Hilberink, A.L. van Staa & R.A. Bal (2014). Lagging behind or not? Four distinctive social participation patterns among young adults with chronic conditions. Journal of Adolescent Health, 54 (4), 397-403. doi: 10.1016/j.jadohealth.2013.09.017
M. Vahedi Nikhbaht, C. Braat, A.Ph. Visser, D. Delnoij & A.L. van Staa (2014). Why a carefully designed, nurse-led intervention failed to meet expectations: The case of the Care Programme for Palliative Radiotherapy. European Journal of Oncology Nursing, 18, 151-158. doi: 10.1016/j.ejon.2013.11.005
H.M. Sonneveld, M.M.H. Strating, A.L. van Staa & A.P. Nieboer (2013). Gaps in transitional care: what are the perceptions of adolescents, parents and providers? Child Care Health and Development, 39 (1), 69-80. doi: 10.1111/j.1365-2214.2011.01354.x
M.M.H. Strating, J.M. Cramm, H.M. Sonneveld, A.L. van Staa, M.E. Roebroeck & A.P. Nieboer (2013). Op weg naar betere transitiezorg? Evaluatie van het Actieprogramma Op eigen benen vooruit. Tijdschrift voor Verpleegkundigen, 123 (2), 23-27.
M. Zijlstra, C.I. de Bie, L. Breij, M. van Pieterson, A.L. van Staa, L. de Ridder, J. van der Woude & J.C. Escher (2013). Self-efficacy in adolescents with inflammatory bowel disease: A pilot study of the "IBD-yourself", a disease-specific questionnaire. Journal of Crohn's and Colitis, 7 (9), 375-385. doi: 10.1016/j.crohns.2013.02.017
S. van Huijzen & A.L. van Staa (2013). Chronic ventilation and social participation: experiences of men with neuromuscular disorders. Scandinavian Journal of Occupational Therapy, 20, 209-216. doi: 10.3109/11038128.2013.765033
J.N.T. Sattoe, S. Jedeloo & A.L. van Staa (2013). Effective peer-to-peer support for young people with end-stage renal disease: a mixed methods evaluation of Camp COOL. BMC Nephrology, 14 (279). doi: 10.1186/1471-2369-14-279
G.C.B. de Heus, A.L. van Staa, I. van Vliet, F. Ewals & S.R. Hilberink (2013). Transferring young people with profound intellectual and multiple disabilities from pediatric to adult medical care: parent's experiences and recommendations. Intellectual and Developmental Disabilities, 51 (3), 176-189. doi: 10.1352/1934-9556-51.3.176
A.L. van Staa, M.M.H. Strating & A.P. Nieboer (2013). On Your Own Feet Ahead: Does a Quality Improvement Collaborative strategy lead to improved transitional care? Turkish Journal of Pediatrics, 30 (8), 32.
A.L. van Staa, J.N.T. Sattoe & S.R. Hilberink (2013). Associations with positive experiences of transfer to adult care in young adults with chronic conditions. Turkish Journal of Pediatrics, 30 (8), 33-33.
A.L. van Staa & J. Dwarswaard (2013). NURSE-CC: Verpleegkundig onderzoeksprogramma in Rotterdam van start. Verpleegkunde, Nederlands-Vlaams Wetenschappelijk Tijdschrift voor Verpleegkundigen, 28 (2), 4-7.
J.N.T. Sattoe, A.L. van Staa & H.A. Moll (2012). The proxy problem anatomized: Child-parent disagreement in Health Related Quality of Life reports of chronically ill adolescents. Health and Quality of Life Outcomes, 10 (10), 1-13. doi: 10.1186/1477-7525-10-10
O.K. Helder, J.C.M. Verweij & A.L. van Staa (2012). Transition from neonatal intensive care unit to special care nurseries: Experiences of parents and nurses. Pediatric Critical Care Medicine, 13 (3), 305-311.
A.L. van Staa, S. Jedeloo, J. van Meeteren & J.M. Latour (2011). Crossing the transition chasm: experiences and recommendations for improving transitional care of young adults, parents and providers. Child Care Health and Development, 37 (6), 821-832. doi: 10.1111/j.1365-2214.2011.01261.x
A.L. van Staa (2011). Unraveling triadic communication in hospital consultations with adolescents with chronic conditions: The added value of mixed methods research. Patient Education and Counseling, 82, 455-464. doi: 10.1016/j.pec.2010.12.001
A.L. van Staa, S. Jedeloo & H.A. van der Stege (2011). "What we want": chronically ill adolescents' preferences and priorities for improving health care. Patient Preference and Adherence, 5, 291-305. [go to publisher's site]
A.L. van Staa, H.A. van der Stege, S. Jedeloo, H.A. Moll & S.R. Hilberink (2011). Readiness to Transfer to Adult Care of Adolescants with Chronic Conditions: Exploration of Associated Factors. Journal of Adolescent Health, 48, 295-302. doi: 10.1016/j.jadohealth.2010.07.009
H.A. van der Stege, A.L. van Staa, S.R. Hilberink & A.Ph. Visser (2010). Using the new board game SeCZ TaLK to stimulate the communication on sexual health for adolescents with chronic conditions. Patient Education and Counseling, 81 (3), 324-331. doi: 10.1016/j.pec.2010.09.011
J.C. Evers & A.L. van Staa (2010). Repliek. Niet eenvoudiger, wel creatiever en efficiënter. KWALON. Tijdschrift voor Kwalitatief Onderzoek in Nederland, 15 (1), 17-19.
A.L. van Staa & J.C. Evers (2010). 'Thick analysis': strategie om de kwaliteit van kwalitatieve data-analyse te verhogen. KWALON. Tijdschrift voor Kwalitatief Onderzoek in Nederland, 15 (1), 5-12.
A.L. van Staa, S. Jedeloo, J.M. Latour & M.J. Trappenburg (2010). Exciting but exhausting: experiences with participatory research with chronically ill adolescents. Health Expectations, 13 (1), 95-107. doi: 10.1111/j.1369-7625.2009.00574.x
S. Jedeloo, A.L. van Staa, J.M. Latour & N.J.A. van Exel (2010). Preferences for health care and self-management among Dutch adolescents with chronic conditions: A Q-methodological investigation. International Journal of Nursing Studies, 47, 593-603. doi: 10.1016/j.ijnurstu.2009.10.006
A.L. van Staa (2010). Managing transition. Support for individuals at key point of change. International Journal of Integrated Care, 10, 1-2.
S. Jedeloo, J. Havers & A.L. van Staa (2009). From research to innovation: a breakthrough in transitional care for adolescents with chronic conditions. International Journal of Integrated Care, 9, 1-1.
A.L. van Staa, S. Jedeloo, M.E. Roebroeck & J.M. Latour (2009). Bridging the gap between paediatric to adult care: experiences with the transition of adolescents with chronic conditions in the Netherlands. International Journal of Integrated Care, 9, 1-1.
A.L. van Staa, J.M. Latour & N.J.A. van Exel (2008). Using Q-methodology to explore preferences for care of adolescents with chronic disorders: 4 profiles. Pediatrics, 121, S154-S155.
M. Tielen, A.L. van Staa, S. Jedeloo, N.J.A. van Exel & W. Weimar (2008). Q-methodology to indentify young adult renal transplant recipients at risk for nonadherence. Transplantation, 85 (5), 700-706. doi: 10.1097/TP.0b013e318166163e
A.L. van Staa, S. Jedeloo, J.M. Latour & M.J. Trappenburg (2008). A normal life with an unhealthy body: self-identity in adolescents growing up with chronic illness. Pediatrics, 121, S103.
M. Tielen, A.L. van Staa, S. Jedeloo & W. Weimar (2007). Q-methodology to identify young renal transplant recipients at risk for non-compliance. Transplantationsmedizin, 19, 61-62.
E. Faber, A. Burdorf, A.L. van Staa, H.S. Miedema & J.A.N. Verhaar (2006). Management of sick leave dur to muscoloskeletal disorders. Bmc Health Services Research, 6 (177), 72-90.
E. Faber, A. Burdorf, A.L. van Staa, H.S. Miedema & J.A.N. Verhaar (2006). Qualitive evalutation of a form for standardized information exchange between orthopedic surgeons and occupational phyicians. Bmc Health Services Research, 6, 1-8. doi: 10.1186/1472-6963-6-144
A.L. van Staa, A. Visser & N. van der Zouwe (2000). Caring for caregivers: experiences and evaluation of interventions for a palliative care team. Patient Education and Counseling, 41, 93-105. doi: 10.1016/S0738-3991(00)00119-1

S.E. Gerritsen, G.C. Dieleman, A.A.M. Tangenbergh, M.A.C. Beltman, A. Maras, T. van Amelsvoort & A.L. van Staa (2018). Transitiepsychiatrie in Nederland: ervaringen en opvattingen van GGz-professionals. Tijdschrift voor Psychiatrie, 59 (6), 341-349.
S.M. van Hooft, K.M. de Kleine, A.L. van Staa & J. Dwarswaard (2016). Onderzoek naar zelfmanagement in het curriculum van de hbo-V. Onderwijs en gezondheidszorg, 40 (2), 26-29.
S.M. van Hooft, J. Dwarswaard & A.L. van Staa (2015). Ondersteunen van zelfmanagement: wat vraagt dit van verpleegkundigen? Herdruk. Bijzijn, 3.
A.L. van Staa (2015). Zelfmanagement in de oncologie: feit of fictie? Herdruk. Oncologica, 2, 4-5.
S.R. Hilberink, H.A. van der Stege, M. van Ool, S. Versteeg, A.J.A. de Louw & A.L. van Staa (2015). Opgroeien met epilepsie: de Epilepsie Groei-wijzer. Epilepsie Bulletin, 3 (13), 3-5.
S.M. van Hooft, J. Dwarswaard & A.L. van Staa (2015). Ondersteunen van zelfmanagement: wat vraagt dit van verpleegkundigen? Nederlands Tijdschrift voor Evidence Based Practice, 11 (1), 17.
A.L. van Staa (2014). Kinderverpleegkundige op eigen benen. Tijdschrift Kinderverpleegkunde, 20 (3), 26-28.
A.L. van Staa (2014). Carrièrepad Jos Latour: De professor vertelt. Interview. Tijdschrift Kinderverpleegkunde, 20 (3), 49-49.
A.L. van Staa (2014). Zelfmanagement in de oncologie: feit of fictie? Tijdschrift Psychosociale Oncologie, 22 (4), 4-5.
A.L. van Staa, S. Jedeloo, I. Janssen & J. Havers (2013). Betere transitiezorg voor jongeren met chronische aandoeningen. Op eigen benen vooruit. Tijdschrift voor Verpleegkundigen, 123 (2), 12-17.
A.L. van Staa (2013). On Your Own Feet: Adolescents with chronic conditions and their preferences and competencies for care. Tijdschrift voor Kindergeneeskunde, 81 (1), 27-27.
A.L. van Staa, S. Jedeloo, I. Janssen & J. Havers (2013). Aan de slag met handige interventies: Transitie Toolkit. Tijdschrift voor Verpleegkundigen, 123 (2), 18-22.
A.L. van Staa (2012). Zorg voor chronisch zieke jongeren onder de maat. Afstemming op jongeren nodig. NLVisie, 14-14.
C.V.M. Vahedi Nikbakht, C. van Baar, F. Baar, R. Boogaard, A. Dekkers, E. van Dijk, A. Hamming, C. Zoon, A.L. van Staa, T. Voorham & A. Visser (2012). Minder knelpunten in de palliatieve zorg door implementatie van het Zorgprogramma Palliatieve Eerstelijnszorg (ZPE?). Nederlands-Vlaams Tijdschrift voor Palliatieve Zorg, 12 (3/4), 12-28.
A.L. van Staa (2012). Proefschrift: On your own feet: adolescents with chronic conditions and their preferences and competencies for care. Verpleegkunde, 27 (4), 16-19.
A.L. van Staa (2012). OP EIGEN BENEN: VOLWASSEN WORDEN MET EEN CHRONISCHE AANDOENING. Sinus, 33-35.
H.A. van der Stege, A.L. van Staa, S.R. Hilberink & A.Ph. Visser (2011). het gebruik van het nieuwe bordspel SeCZ TaLK om de communicatie over seksualiteit te stimuleren bij jongeren met een chronische aandoening. Wetenschappelijk tijdschrift voor ergotherapie, 4 (1), 21-37.
A.L. van Staa & S.A. Adams (2010). Internet & kwalitatief onderzoek. KWALON. Tijdschrift voor Kwalitatief Onderzoek in Nederland, 15 (2), 3-11.
H.A. van der Stege & A.L. van Staa (2010). Let's talk about sex - ontwikkeling van en eerste ervaringen met SeCZ TaLK, bordspel voor chronisch zieke jongeren. Tijdschrift voor Kindergeneeskunde, 78 (1), 91-92.
J. Evers & A.L. van Staa (2010). 'Thick analysis": strategie om de kwaliteit van kwalitatieve data-analyse te verhogen. KWALON. Tijdschrift voor Kwalitatief Onderzoek in Nederland, 15 (1), 5-12.
J. Evers & A.L. van Staa (2010). Niet eenvoudiger, wel creatiever en efficienter. KWALON. Tijdschrift voor Kwalitatief Onderzoek in Nederland, 15 (1), 17-19.
A.L. van Staa, J. Havers & H.M. Sonneveld (2010). Overstappen; Transitie van chronisch zieke jongeren. Tijdschrift voor Kindergeneeskunde, 1, 4-5.
H.A. van der Stege, A.L. van Staa, M.R. Vonk, S. Jedeloo & A.Ph. Visser (2010). Analyse van voor- en achternamen voor bepalen van respons van allochtone jongeren: een bruikbare methode? TSG, 88 (3), 70-70.
A.L. van Staa, A.E. Eysink Smeets - van de Burgt, H.A. van der Stege & S.R. Hilberink (2010). Transitie in zorg van jongeren met chronische aandoeningen in Nederland nog onder de maat. Tijdschrift voor Kindergeneeskunde, 78 (6), 227-236.
A.L. van Staa & S. van Huijzen (2009). Transitie in zorg bij anusatresie/carm: aan de overgang van kinder- naar volwassenenzorg valt nog veel te verbeteren. ErVaring Blad van de Vereniging Anusatresie, 23 (4), 7-8.
S. Jedeloo, I. Janssen & A.L. van Staa (2009). Doorbraak in transitiezorg: Actieprogramma op Eigen Benen Vooruit! KiZ, 2, 10-13.
A.L. van Staa & S. Jedeloo (2009). Q-methodologie, een werkelijke mix van kwalitatief en kwantitatief onderzoek. KWALON. Tijdschrift voor Kwalitatief Onderzoek in Nederland, 14 (2), 5-15.
S. Jedeloo & A.L. van Staa (2009). Dupliek. KWALON. Tijdschrift voor Kwalitatief Onderzoek in Nederland, 41 (2), 19-21.
A.L. van Staa (2009). Snakes & Ladders: Hoe meer participatie, hoe beter? KWALON. Tijdschrift voor Kwalitatief Onderzoek in Nederland, 14 (1), 15-21.
A.L. van Staa, S.R. Hilberink, A.E. van de Eysink Smeets-Burgt, H.A. van der Stege, S. Jedeloo & M.E. Roebroeck (2008). Transitie van kinderzorg naar volwassenenzorg: Revalidatie in actie. Revalidata, 146, 3-10.
A.L. van Staa, S. Jedeloo, J.M. Latour, H.A. van der Stege, V. Krones & I. Janssen (2008). Jongeren met chronische aandoeningen op de polikliniek: van toeschouwer naar hoofdpersoon! TSG, 86 (2), 49-49.
A.L. van Staa (2007). Jongeren doen zorgonderzoek in de disco. Mediator, 18, 30-32.
A.L. van Staa (2007). Een volwassen leven met Congenitale Ano-Rectale Misvormingen (CARM) tot tell or not to tell. Verpleegkunde, 22 (4), 201-201.
A.L. van Staa (2007). Observaties van jongeren met een chronische aandoening op de polikliniek: van toeschouwer naar hoofdpersoon. Verpleegkunde, 22 (4), 202-202.
W.S.C. Nas, H.A. van der Stege, S. Jedeloo & A.L. van Staa (2007). Een rooskleurig beeld: Kwaliteit van leven van jongeren met chronische aandoeningen onderzocht in "Op Eigen Benen Verder". Verpleegkunde, 22 (4), 203-203.
A.L. van Staa, M. Kuijper, S. Jedeloo & J.M. Latou (2007). Participatie van jongeren in de spreekkamer Hoe kunnen kinderverpleegkundigen jongeren met chronische aandoeningen activeren? Kinderverpleging, 13, 10-13.
S. Martina & A.L. van Staa (2006). Een volwassen leven met carm. ErVaring Blad van de Vereniging Anusatresie, 21, 30-32.
A. ter Maten & A.L. van Staa (2006). In gesprek over vermoeidheid bij kanker. Tijdschrift voor Verpleegkundigen, 45-48.
A.L. van Staa (2006). Transitie in zorg voor jongeren 'erg wennen'. Kind en Ziekenhuis, 28 (1), 4-10.
A.L. van Staa (2006). Transitie in zorg: een hele overstap. Nieuwsbrief sectie Revalidatie, 20 (49), 7-8.
C. Pree & A.L. van Staa (2006). Segregatie van kinderen met cystic fibrosis in het ziekenhuis. Tijdschrift Kinderverpleegkunde, 12 (3), 4-7.
L. Verhoeven-Wind & A.L. van Staa (2006). "Vanzelfsprekend, maar niet vanzelf". Transitie in zorg: Ervaringen van adolescenten met Cystic Fibrosis en hun ouders. Tijdschrift Kinderverpleegkunde, 3, 186-194.
A.L. van Staa, J.M. Latour & M.E. Roebroeck (2005). Geen moment maar proces: ervaringen van jongeren bij hun transite in zorg van ErasmusMC-Sophia naar de volwassenzorg. Abstract presentatie Vlaams-Nederlands wetenschappelijk congres verpleging & verzorging. Verpleegkunde, 20 (4), 299-300.
A.L. van Staa (2005). Actueel: de komst van hoogleraren en lectoren heeft wel bijgedragen aan de professionalisering van verpleegkunde, maar niet aan de stand van de wetenschap. Verpleegkunde, 20 (4), 220.
A.L. van Staa (2005). Op eigen benen. Profielen. Hogeschool Rotterdam, 26, 24-25.
A.L. van Staa, J.M. Latour & M.E. Roebroeck (2005). Geen moment maar proces: ervaringen van jongeren bij hun transitie in zorg van ErasmusMC- Sophia naar de volwassenenzorg. Verpleegkunde, 20, 299-300.
S. Jedeloo, A.L. van Staa, J.M. Latour & N.J.A. van Exel (2005). Q-methodologie: een veelbelovende manier om zorgpreferenties van jongeren met chronische aandoeningen te onderzoeken. Verpleegkunde, 20 (4), 321.
F. de Boer, F.J. Evers & A.L. van Staa (2005). De Qualitative Health Research conferentie in Utrecht. KWALON. Tijdschrift voor Kwalitatief Onderzoek in Nederland, 10 (3), 122-127.
A.L. van Staa (2005). De toekomstverwachting van AnneLoes van Staa. Verpleegkunde, 20 (4), 249-250.
A.L. van Staa & J. de Lange (2004). Onderzoek in de Bachelor: niet laten maar doen! TvZ. Tijdschrift voor Verpleegkunde, 29.
A.L. van Staa & J. de Lange (2004). Transities in ziekte en zorg: op zoek naar een nieuw evenwicht. Hogeschool Rotterdam, 56-56.
J. de Lange & A.L. van Staa (2004). Transities in ziekte en zorg: op zoek naar een nieuw evenwicht.. Lectorale Rede Verpleegkunde, 19, 142-152.
A.L. van Staa (2004). Te klein voor het tafellaken, te groot voor het servet? De uitdaging voor kinderverpleegkundigen bij transitie in zorg voor jongeren met chronische aandoeningen. Tijdschrift Kinderverpleegkunde, 8, 4-6.
A.L. van Staa (2004). Transitiezorg is meer dan een goede transfer. TvZ. Tijdschrift voor Verpleegkunde, 18-23.
A.L. van Staa (2002). Vraaggestuurde zorg: wie vraagt wie luistert? Tijdschrift Gezondheidsvoorlichting, 19, 26-26.
T. Plochg & A.L. van Staa (2002). Vaccineren als dilemma. TSG, 80, 27-34.
A.L. van Staa (2000). Een soepele overstap; chronisch zieke jongeren en de overstap naar een ziekenhuis voor volwassenen. Tijdschrift Kinderverpleegkunde, 4, 12-15.
A.L. van Staa, N. van der Zouwe & A.P. Visser (1999). Pionieren met palliatieve zorg. TSG, 77 (8), 15-21.

J.N.T. Sattoe & A.L. van Staa (2016). Research Topics. In M. Schwerzmann, C. Thomet & Ph. Moons (Eds.), Congenital Heart Disease and Adolescence (pp. 223-231). Basel: Springer International Publishing
A.L. van Staa (2013). Jongeren met chronische aandoeningen: het individueel stappenplan. In Ruimte voor regie (pp. 107-119). Kluwer
J.C. Evers & A.L. van Staa (2010). Qualitative Analysis in Case Study. In A. Mills, G. Durepos & W. Elden (Eds.), Encyclopedia of Case Study Research (pp. 749-757). Thousand Oaks, Ca.: Sage Publications
J.C. Evers & A.L. van Staa (2010). Qualitative Analysis in Case Study, Volume 2. In A.J. Mills, G. Durepos & E. Wiebe (Eds.), Encyclopedia of Case Study Research (pp. 749-757). Thousand Oaks: Sage Publications
M. Tielen, S. Jedeloo, A.L. van Staa & W. Weimar (2007). Immunosuppressive drugs and yount adults: A difficult combination. In W Weimar, M.A. Bos & J.J Busschbach (Eds.), Organ Transplantation: Ethical, Legal and Psychosocial Aspects. Towards a Common European Policy (pp. 555). Germany: Pabst Science Publishers
A.L. van Staa & G. Weustink (1997). Levensredder of levensbeperker? Ambivalente patiëntenervaringen met de implanteerbare hartdefibrillator. In A Goethals, T Hak & P ten Have (Eds.), Kwalitatieve medische sociologie (pp. 87-108). Amsterdam: SISWO

E. Steultjens & A.L. van Staa (2016). Hoofdstuk 7. Systematische Reviews. In C.H.Z. Kuiper, J. Verhoef & G. Munten (Eds.), Evidence-based practice voor paramedici. Gezamenlijke geïnformeerde besluitvorming. 4e herz. druk (pp. 139-155). Amsterdam: Boom Uitgevers
A.L. van Staa & E. Steultjens (2016). Hoofdstuk 7. Systematische Reviews. In G. Munten, J. Verhoef & C.H.Z. Kuiper (Eds.), Evidence-based practice voor verpleegkundigen. Gezamenlijke geïnformeerde besluitvorming. 4e herz. druk (pp. 139-155). Amsterdam: Boom Uitgevers
E. Steultjens & A.L. van Staa (2012). Systematische reviews. In C. Kuiper, J. Verhoef, D. de Louw & K. Cox (Eds.), Evidence-based practice voor paramedici (pp. 171-189). Den Haag: Boom Lemma
A.L. van Staa & E. Steultjens (2012). Systematische reviews. In K. Cox, D. de Louw, J. Verhoef & C. Kuiper (Eds.), Evidence-based practice voor verpleegkundigen - methodiek en toepassing (pp. 177-195). Den Haag: Boom Lemma uitgevers
E. Steultjens & A.L. van Staa (2008). Systematische Reviews II. In Louw D. de, Cox K., Verhoef J. & Kuiper C.H.Z. (Eds.), Evidence-based practice voor paramedici. Methodiek en implementatie 2e herziene druk (pp. 169-187). Utrecht: Lemma
A.L. van Staa & E. Steultjens (2008). Systematische Reviews I. In Cox K., Louw de D., Verhoef J. & Kuiper C.H.Z. (Eds.), Evidence-based practice voor verpleegkundigen Methodiek en Implementatie 2e herziene druk (pp. 175-193)
A.L. van Staa, H.A. van der Stege & S. Jedeloo (2008). Op eigen benen verder. Jongeren met chronische aandoeningen op weg naar zelfstandigheid in de zorg. In Op eigen benen verder. Rotterdam: Hogeschool Rotterdam
A.L. van Staa, S. Jedeloo, M. Kuijper & J.M. Latour (2007). Op Eigen Benen. Jongeren met chronische aandoeningen: wat willen en kunnen zij in de zorg? In Bessensap (pp. 8). NWO
A.L. van Staa (2006). Gewoon als ieder ander: levensverhalen van jongeren met chronische aandoeningen. In theoretische beschouwingen en toepassingen in onderzoek en praktijk. Houten: Bohn Stafleu Van Loghum
A.L. van Staa & E. Steultjens (2004). Systematische reviews III. In - - (Ed.), Evidence-based practice voor verpleegkundigen. Methodiek en implementatie (pp. 153-171). Utrecht: Uitgeverij Lemma
A.L. van Staa & B. Wind (1996). Betrokken, maar niet gelijk. In ? Landelijk Centrum Verpleging g (Ed.), Onderzoek in de verpleging en verzorging in relatie tot de praktijk (pp. 139-148). Utrecht: De Tijdstroom

J. de Lange & A.L. van Staa (2003). Transities in ziekte en zorg, op zoek naar een nieuw evenwicht. (Extern rapport). :

A.L. van Staa (1996). Boekbespreking [Bespreking van het boek Geslachtsziekten en besmettingsangst: Een historisch-sociologische studie 1850-1990.]. .
A.L. van Staa (1996). Boekbespreking [Bespreking van het boek Vragen om te sterven. Euthanasie in een Nederlands ziekenhuis.]. .

A.L. van Staa, S. Jedeloo, M. Kuijper & J.M. Latour (2006, november 16). VVKV-congres 'De ziekte van je leven': Jongeren met chronische aandoeningen Interviewen Jongeren over het Erasmus MC Sophia. Ede, Congres.

C. Braat, C.V.M. Vahedi Nikbakht, E. Koorevaar, W. Neeleman, H. Vernhout, A.L. van Staa, E.A. Baartman & J.W.M. Mens (2006). De poliklinische patient met een dreigende dwarslaesie; de ontwikkeling van een transmuraal zorgprogramma.
M. Kuijper, S. Jedeloo, J.M. Latour & A.L. van Staa (2006). VVKV-congres De ziekte van je leven! Tussen weten en doen: jongeren in de polikliniek van het Erasmus MC Sophia. Voordracht Lezing: Ede (2006, november 16 - 2006, november 16).
C. Braat, C.V.M.V. Nikbakht, A.E. Koorevaar, W. Neeleman, H. Vernhout, A.L. van Staa, E.A. Baartman & J.W.M. Mens (2006). Het ontwikkelen van een transmuraal zorgprogramma. Congres: .
A.L. van Staa & M.J. Trappenburg (2005). Participatory research & evidence: dilemma's of validity and reliability in peer-research with adolescents with special health care needs. Programmabook 11th Qualitative health research conference,: Utrecht.

A.L. van Staa (2012, juni 6). On Your Own Feet: Adolescents with chronic conditions and their preferences and competencies for care. EUR (333 pag.) (Rotterdam: eigen beheer iBMG) Prom./coprom.: Prof.Dr. M.J. Trappenburg & Prof. Dr. H.A. Moll.

KWALON. Tijdschrift voor Kwalitatief Onderzoek in Nederland

Role

Member Editorial Board

(external) researcher

University

Erasmus University Rotterdam

School

Erasmus School of Health Policy & Management

Department

Health Care Governance (HCG)

Country

The Netherlands

Telephone

0104088555
Address
Visiting address
Burg. Oudlaan 50
3062 PA Rotterdam
Postal address
Postbus 1738
3000 DR Rotterdam