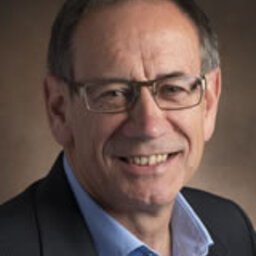 Full Professor
Erasmus School of Health Policy & Management
Health Economics (HE)
Location

Burg. Oudlaan 50, Rotterdam

Room

J8-39

Telephone

0104088566

Email
‹

Back to overview
Profile
Holds a joint appointment as Professor of Health Economics at the Department of Health Policy and Management of the Erasmus Medical Centre and at the Department of Applied Economics of the Erasmus School of Economics. He also is a Research Fellow of the Tinbergen Institute.
He obtained an MSc in Economics at the University of Antwerp (B), an MSc in Health Economics at the University of York (UK), and a PhD in Economics at the University of Maastricht (NL).
He is an Associate Editor of Health Economics (Wiley), of Population Health Metrics (Biomed Central) and of the Journal of Health Services Research and Policy.
He was the Programme Director of the MSc in Health Economics offered by the Erasmus University 2003-2010.
He has also acted as a health economics consultant to the World Bank, WHO and UNICEF.
---
M. Tenand, P.L.H. Bakx & E.K.A. van Doorslaer (2020). Eligibility or use? Disentangling the sources of horizontal inequity in home care receipt in the Netherlands. Health Economics, 29 (10), 1161-1179. doi: 10.1002/hec.4126
P.L.H. Bakx, B. Wouterse, E.K.A. van Doorslaer & A. Wong (2020). Better off at home? Effects of nursing home eligibility on costs, hospitalizations and survival. Journal of Health Economics. doi: 10.1016/j.jhealeco.2020.102354
T.M. Marreiros Bago d'Uva, O.A. O'Donnell & E.K.A. van Doorslaer (2020). Who can predict their Own Demise? Heterogeneity in the Accuracy and Value of Longevity Expectations. Journal of the Economics of Ageing, 17. doi: 10.1016/j.jeoa.2017.10.003
S. Rellstab, P.L.H. Bakx, P. Garcia-Gomez & E.K.A. van Doorslaer (2020). The kids are alright - labour market effects of unexpected parental hospitalisations in the Netherlands. Journal of Health Economics, 69:102275. doi: 10.1016/j.jhealeco.2019.102275 [go to publisher's site]
E. Arca, F. Principe & E.K.A. van Doorslaer (2020). Death by austerity? The impact of cost containment on avoidable mortality in Italy. Health Economics. doi: 10.1002/hec.4147
M.H. Coveney, P. Garcia-Gomez, E.K.A. van Doorslaer & T.G.M. Van Ourti (2020). Thanks goodness for stickiness. Unravelling the evolution of income-related health inequalities before and after the Great recession in Europe. Journal of Health Economics, 70:102259. doi: 10.1016/j.jhealeco.2019.102259
M. Tenand, P.L.H. Bakx & E.K.A. van Doorslaer (2020). Equal long‐term care for equal needs with universal and comprehensive coverage? An assessment using Dutch administrative data. Health Economics, 29 (4), 435-451. doi: 10.1002/hec.3994
A.F. Roos, O.A. O'Donnell, F.T. Schut, E.K.A. van Doorslaer, R. van Gestel & M. Varkevisser (2020). Does price deregulation in a competitive hospital market damage quality? Journal of Health Economics, 72:102328. doi: 10.1016/j.jhealeco.2020.102328
S. Neelsen, S. Limwattananon, O.A. O'Donnell & E.K.A. van Doorslaer (2019). Universal health coverage: A (social insurance) job half done? World Development, 113, 246-258. doi: 10.1016/j.worlddev.2018.09.004
J.A.M. Bom, P.L.H. Bakx, F.T. Schut & E.K.A. van Doorslaer (2019). Health effects of caring for and about parents and spouses. Journal of the Economics of Ageing, 14:100196. doi: 10.1016/j.jeoa.2019.100196
L.E.M. Koomen, R. Burger & E.K.A. van Doorslaer (2019). Effects and determinants of tuberculosis drug stockouts in South Africa. Bmc Health Services Research, 19:213. doi: 10.1186/s12913-019-3972-x
L.R. Buisman, E. Van de Poel, O.A. O'Donnell & E.K.A. van Doorslaer (2019). What explains the fall in child stunting in Sub-Saharan Africa? SSM - Population Health, 8, 1-11. doi: 10.1016/j.ssmph.2019.100384 [go to publisher's site]
H. Zhang, E.K.A. van Doorslaer & J.J. van de Klundert (2019). Can a Bottom-up Results-based Reform Project Improve Health System Performance? Health Economics, 28 (10), 1204-1219. doi: 10.1002/hec.3935
A. Wagstaff, E.K.A. van Doorslaer & R. Burger (2019). SMS nudges as a tool to reduce tuberculosis treatment delay and pretreatment loss to follow-up. A randomized controlled trial. PLoS One (online), 20. doi: 10.1371/journal.pone.0218527
M. Fikru Rizal & E.K.A. van Doorslaer (2019). Explaining the fall of socioeconomic inequality in childhood stunting in Indonesia. SSM - Population Health, 9:100469. doi: 10.1016/j.ssmph.2019.100469 [go to publisher's site]
K. Haal, A. Smith & E.K.A. van Doorslaer (2018). The rise and fall of mortality inequality in South Africa in the HIV era. SSM - Population Health, 5, 239-248. doi: 10.1016/j.ssmph.2018.06.007 [go to publisher's site]
L. Rossouw, T.M. Marreiros Bago d'Uva & E.K.A. van Doorslaer (2018). Poor Health Reporting? Using Anchoring Vignettes to Uncover Health Disparities by Wealth and Race. Demography, 55 (5), 1935-1956. doi: 10.1007/s13524-018-0709-0 [go to publisher's site]
P.H.M. van Baal, M.S. Perry-Duxbury, P.L.H. Bakx, M.M. Versteegh, E.K.A. van Doorslaer & W.B.F. Brouwer (2018). A cost-effectiveness threshold based on the marginal returns of cardiovascular hospital spending. Health Economics, 28 (1), 87-100. doi: 10.1002/hec.3831
J.A.M. Bom, P.L.H. Bakx, F.T. Schut & E.K.A. van Doorslaer (2018). The Impact of Informal Caregiving for Older Adults on the Health of Various Types of Caregivers: A Systematic Review. The Gerontologist. doi: 10.1093/geront/gny137
I.E.J. Bonfrer, E. van de Poel, E. Gustafsson-Wright & E.K.A. van Doorslaer (2018). Voluntary health insurance in Nigeria: Effects on takers and non-takers. Social Science & Medicine, 205, 55-63. doi: 10.1016/j.socscimed.2018.03.035
A. Malik, E. Van de Poel & E.K.A. van Doorslaer (2017). Did management contracting-in affect the use of primary health care units in Pakistan? Health Policy and Planning, 32 (7), 1032-1041. doi: 10.1093/heapol/czx040
B. Ravesteijn, J.L.W. van Kippersluis & E.K.A. van Doorslaer (2017). The Wear and Tear on Health: What is the Role of Occupation? Health Economics, 27 (2), e69-e86. doi: 10.1002/hec.3563
E.B. French, J. McCauley, M. Aragon, P.L.H. Bakx, M. Chalkley, S. Chen, B.J. Christensen, H. Chuang, A. Côté-Sergent, M. De Nardi, E. Fan, D. Échevin, P.Y. Geoffard, C. Gastaldi-Ménager, M. Gørtz, Y. Ibuka, J. Jones, M. Kallestrup-Lamb, M. Karlsson, T. Klein, G. de Lagasnerie, P. Michaud, O.A. O'Donnell, N. Rice, J. Skinner, E.K.A. van Doorslaer, N. Ziebarth & E. Kelley (2017). End-of-life medical spending in last twelve months of life is lower than previously reported. Health Affairs, 36 (7), 1211-1217. doi: 10.1377/hlthaff.2017.0174
P.L. De Zwart, P.L.H. Bakx & E.K.A. van Doorslaer (2017). Will you still need me, will you still feed me when I'm 64? The health impact of caregiving to one's spouse. Health Economics, 26 (S2), 127-138. doi: 10.1002/hec.3542
P.L.H. Bakx, E.K.A. van Doorslaer & O.A. O'Donnell (2016). Spending on Health Care in the Netherlands: Not Going so Dutch. Fiscal Studies (London), 37 (3-4), 593-625. doi: 10.1111/j.1475-5890.2016.12114
M.H. Coveney, P. Garcia-Gomez, E.K.A. van Doorslaer & T.G.M. Van Ourti (2016). Health disparities in Spain before and after the economic crisis. Health Economics, 25 (S2), 141-158. doi: 10.1002/hec.3375
S. Limwattananon, S. Neelsen, O.A. O'Donnell, P. Prakongsai, V. Tangcharoensathien, E.K.A. van Doorslaer & V. Vongmongkol (2015). Universal coverage with supply-side reform: The impact on medical expenditure risk and utilization in Thailand. Journal of Public Economics, 121 (January), 79-94. doi: 10.1016/j.jpubeco.2014.11.012
P.L.H. Bakx, C.A.M. de Meijer, F.T. Schut & E.K.A. van Doorslaer (2015). Going formal or informal, who cares? The influence of public long-term care insurance. Health Economics, 24 (6), 631-643. doi: 10.1002/hec.3050
P.L.H. Bakx, F.T. Schut & E.K.A. van Doorslaer (2015). Can universal access and competition in long-term care insurance be combined? International Journal of Health Care Finance and Economics, 15 (2), 185-213. doi: 10.1007/s10754-015-9163-3
F.T. Schut, E.K.A. van Doorslaer & H.A. Keuzenkamp (2015). Canon 11: Gezondheidseconomie. Economisch-Statistische Berichten, 100 (4707), 198-202.
H. Zhang, T.M. Bago d'Uva & E.K.A. van Doorslaer (2015). The Gender Health Gap in China: A Decomposition Analysis. Economics and Human Biology, 18, 13-26. doi: 10.1016/j.ehb.2015.03.001
C.A.M. de Meijer, P.L.H. Bakx, M.A. Koopmanschap & E.K.A. van Doorslaer (2015). Explaining Declining Rates of Institutional LTC Use in the Netherlands: A Decomposition Approach. Health Economics, 24 (S1), 18-31. doi: 10.1002/hec.3114
I.E.J. Bonfrer, E. van de Poel & E.K.A. van Doorslaer (2014). The effects of performance incentives on the utilization and quality of maternal and child care in Burundi. Social Science & Medicine, 123, 96-104. doi: 10.1016/j.socscimed.2014.11.004
I.E.J. Bonfrer, R. Soeters, E. van de Poel, O. Basenga, G. Longin, F. Van de Looij & E.K.A. van Doorslaer (2014). Introduction of Performance Based Financing in Burundi associated with improvements in care and quality. Health Affairs, 33 (12), 2179-2188. doi: 10.1377/hlthaff.2014.0081
E. van de Poel, G. Flores, P. Ir, O.A. O'Donnell & E.K.A. van Doorslaer (2014). Can vouchers deliver? An evaluation of vouchers for maternal health care in Cambodia. Bulletin of the World Health Organization, 91, 331-339. doi: 10.2471/BLT.13.129122
Z. Hou, E. van de Poel, E.K.A. van Doorslaer, B. Yu & Q. Meng (2014). Effects of NCMS coverage on access to care and financial protection in China. Health Economics, 22 (12). doi: 10.1002/hec.2965
I.E.J. Bonfrer, E. van de Poel, M. Grimm & E.K.A. van Doorslaer (2014). Does the distribution of health care utilization match needs in Africa? Health Policy and Planning, 29 (7), 921-937. doi: 10.1093/heapol/czt074
C.A.M. de Meijer, O.A. O'Donnell, M.A. Koopmanschap & E.K.A. van Doorslaer (2013). Health expenditure growth: Looking beyond the average through decomposition of the full distribution. Journal of Health Economics, 32 (1), 88-105. doi: 10.1016/j.jhealeco.2012.10.009
M.P. Garcia Gomez, J.L.W. van Kippersluis, O.A. O'Donnell & E.K.A. van Doorslaer (2013). Long Term and Spillover Effects of Health Shocks on Employment and Income. Journal of Human Resources, 48 (4), 873-909. doi: 10.1353/jhr.2013.0031
G. Flores, P. Ir, C.R. Men, O.A. O'Donnell & E.K.A. van Doorslaer (2013). Financial Protection of Patients through Compensation of Providers: The Impact of Health Equity Funds in Cambodia. Journal of Health Economics, 32 (6), 1180-93. doi: 10.1016/j.jhealeco.2013.09.012
S.A. Baeten, T.G.M. Van Ourti & E.K.A. van Doorslaer (2013). Rising inequalities in income and healht in China. Who is left behind? Journal of Health Economics, 32 (6), 1214-1229. doi: 10.1016/j.jhealeco.2013.10.002
S.A. Baeten, T.G.M. Van Ourti & E.K.A. van Doorslaer (2013). The socioeconomic health gradient across the life cycle: what role for selective mortality and institutionalization? Social Science & Medicine, 97 (november), 66-74. doi: 10.1016/j.socscimed.2013.08.019
E. van de Poel, E.K.A. van Doorslaer & O.A. O'Donnell (2012). Measurement of inequity in health care with heterogeneous response of use to need. Journal of Health Economics, 31 (4), 676-689. doi: 10.1016/j.jhealeco.2012.05.005
E. van de Poel, O.A. O'Donnell & E.K.A. van Doorslaer (2012). Is there a health penalty of China's rapid urbanization? Health Economics, 21 (4), 367-385. doi: 10.1002/hec.1717
T.M. Bago d'Uva, M. Lindeboom, O.A. O'Donnell & E.K.A. van Doorslaer (2011). Education-related Inequity in Health Care with Heterogeneous Reporting of Health. Journal of the Royal Statistical Society. Series A. Statistics in Society, 174 (3), 639-664. doi: 10.1111/j.1467-985X.2011.00706.x
T.M. Bago d'Uva, M. Lindeboom, O.A. O'Donnell & E.K.A. van Doorslaer (2011). Slipping Anchor? Testing the Vignettes Approach to Identification and Correction of Reporting Heterogeneity. Journal of Human Resources, 46 (4), 875-906. doi: 10.2139/ssrn.1572319
C.A.M. de Meijer, M.A. Koopmanschap, T.M. Bago d'Uva & E.K.A. van Doorslaer (2011). Determinants of long-term care spending: Age, time to death or disablility? Journal of Health Economics, 30 (2), 425-438. doi: 10.1016/j.jhealeco.2010.12.010
J.L.W. van Kippersluis, O.A. O'Donnell & E.K.A. van Doorslaer (2011). Long Run Returns to Education: Does Education lead to an Extended Old Age? Journal of Human Resources, 46 (4), 695-721. doi: 10.3368/jhr.46.4.695
E. Erdogan-Ciftci, E.K.A. van Doorslaer, T.M. Bago d'Uva & F.J. van Lenthe (2010). Do self-perceived health changes predict longevity? Social Science & Medicine, 71 (11), 1981-1988. doi: 10.1016/j.socscimed.2010.09.003
J.L.W. van Kippersluis, O.A. O'Donnell, E.K.A. van Doorslaer & T.G.M. Van Ourti (2010). Socioeconomic Differences in Health over the Lifecycle in an Egalitarian country. Social Science & Medicine, 70 (3), 428-438. doi: 10.1016/j.socscimed.2009.10.020
T.M. Bago d'Uva, A.M. Jones & E.K.A. van Doorslaer (2009). Measurement of Horizontal Inequity in Health Care Utilisation using European Panel Data. Journal of Health Economics, 28 (2), 280-289. doi: 10.1016/j.jhealeco.2008.09.008
C.A.M. de Meijer, M.A. Koopmanschap, A.H.E. Koolman & E.K.A. van Doorslaer (2009). The Role of Disability in Explaining Long-Term Care Utilization. Medical Care, 47 (11), 1156-1163. doi: 10.1097/MLR.0b013e3181b69fa8
J.L.W. van Kippersluis, T.G.M. Van Ourti, O. O' Donnell & E.K.A. van Doorslaer (2009). Health and Income across the Life Cycle and Genererations in Europe. Journal of Health Economics, 28 (4), 818-830. doi: 10.1016/j.jhealeco.2009.04.001
E. van de Poel, O.A. O'Donnell & E.K.A. van Doorslaer (2009). What explains the Rural-Urban Gap in Infant Mortality, Household or Community Characteristics? Demography, 46 (4), 827-850. doi: 10.1353/dem.0.0074
E. van de Poel, O.A. O'Donnell & E.K.A. van Doorslaer (2009). Urbanization and the spread of diseases of affluence in China. Economics and Human Biology, 7 (2), 200-216. doi: 10.1016/j.ehb.2009.05.004
O.A. O'Donnell, A. Lopez-Nicolas & E.K.A. van Doorslaer (2009). Growing richer, growing taller: explaining change in the distribution of child height during Vietnam's economic boom. Journal of Development Economics, 88 (1), 45-58. doi: 10.1016/j.jdeveco.2008.01.004
T.G.M. Van Ourti, E.K.A. van Doorslaer & A.H.E. Koolman (2009). The effect of income growth and inequality in incomes on health inequality: Theory and empirical evidence from the European Panel. Journal of Health Economics, 28 (3), 525-539. doi: 10.1016/j.jhealeco.2008.12.005
K. McGrail, E.K.A. van Doorslaer, N.A. Ross & C. Sanmartin (2009). Income-Related Health Inequalities in Canada and the United States: A Decomposition Analysis. American Journal of Public Health, 99 (3), 1856-1863. doi: 10.2105/AJPH.2007.129361
T.M. Bago d'Uva, E.K.A. van Doorslaer, M. Lindeboom & O.A. O'Donnell (2008). Does Reporting Heterogeneity bias the Measurement of Health Disparities. Health Economics, 17 (3), 351-375. doi: 10.1002/hec.1269 [go to publisher's site]
E.K.A. van Doorslaer, P. Clarke, E. Savage & J. Hall (2008). Horizontal inequities in Australia's mixed public/private health care system. Health Policy, 86 (1), 97-108. doi: 10.1016/j.healthpol.2007.09.018 [go to publisher's site]
T.M. Bago d'Uva, O.A. O'Donnell & E.K.A. van Doorslaer (2008). Differential health reporting by education level and its impact on the measurement of health inequalities among older Europeans. International Journal of Epidemiology, 37 (6), 1375-1383. doi: 10.1093/ije/dyn146 [go to publisher's site]
F. Meheus & E.K.A. van Doorslaer (2008). Achieving better measles immunization in developing countries: does higher coverage imply lower inequality? Social Science & Medicine, 66 (8), 1709-1718. doi: 10.1016/j.socscimed.2007.12.036
O.A. O'Donnell, E.K.A. van Doorslaer, R.P. Rannan-Eliya, A. Somanathan, S.R. Adhikari, B. Akkazieva, D. Harbianto, C.C. Garg, P. Hanvoravongchai, A.N. Herrin, M.N. Huq, S. Ibragimova, A. Karan, S.M. Kwon, G.M. Leung, J.F.R. Lu, Y. Ohkusa, B.R. Pande, R. Racelis, K. Tin, K. Tisayaticom, L. Trisnantoro, Q. Wan, B.M. Yang & Y. Zhao (2008). Who pays for health care in Asia? Journal of Health Economics, 27 (2), 460-475. doi: 10.1016/j.jhealeco.2007.08.005
D. Jimenez-Rubio, C. Smith & E.K.A. van Doorslaer (2008). Equity in health and health care in a decentralised context: evidence from canada. Health Economics, 17 (3), 377-392. doi: 10.1002/hec.1272
G.E. Hanley, S. Morgan, J. Hurley & E.K.A. van Doorslaer (2008). Distributional consequences of the transition from age-based to income-based prescription drug coverage in Britisch Columbia, Canada. Health Economics, 17 (12), 1379-1392. doi: 10.1002/hec.1337 [go to publisher's site]
G. Floris, J. Krishnakumar, O.A. O'Donnell & E.K.A. van Doorslaer (2008). Coping with health-care costs: implications for the measurement of catastrophic expenditures and poverty. Health Economics, 17 (12), 1393-1412. doi: 10.1002/hec.1338 [go to publisher's site]
E. Jansen, R.M.P.M. Baltussen, E.K.A. van Doorslaer, E. Ngirwamungu, M.P. Ngygen & P. Kilima (2007). An eye for inequality :how trachoma relates to poverty in Tanzania and Vietnam. Ophthalmic Epidemiology, 200 (14), 278-287. doi: 10.1080/09286580701299403
E. van de Poel, O.A. O'Donnell & E.K.A. van Doorslaer (2007). Are urban children really healthier? Evidence from 47 developing countries. Social Science & Medicine, 65. doi: 10.1016/j.socscimed.2007.06.032
A.M. Jones, A.H.E. Koolman & E.K.A. van Doorslaer (2007). The impact of having supplementary private health insurance on the use of specialists. Annales d'Economie et de Statistique, 83/84, 1-25.
J.F.R. Lu, G.M. Leung, S. Kwon, K.Y.K. Tin, E.K.A. van Doorslaer & O.A. O'Donnell (2007). Horizontal equity in health care utilization - evidence from three high-income Asian economics. Social Science & Medicine, 64 (1), 199-212. doi: 10.1016/j.socscimed.2006.08.033
E.K.A. van Doorslaer, O.A. O'Donnell, R.P. Rannan-Eliya, A. Somanathan, S.R. Adhikari, B. Akkazieva, D. Harbianto, C.C. Garg, P. Hanvoravongchai, A.N. Herrin, N. Huq, S. Ibragimova, A. Karan, T.J. Lee, G.M. Leung, J.F.R. Lu, K.Y.A. Ng, B.R. Pande, R. Racelis, S. Tao, K. Tin, L. Trisnantoro, C. Vasavid, B.M. Yang & Y. Zhao (2007). Castastrophic payments for health care in Asia. Health Economics, 16 (11), 1159-1184. doi: 10.1002/hec.1209
A.M. Jones, A.H.E. Koolman & E.K.A. van Doorslaer (2007). The impact of supplementary private health insurance on the use of specialists in selected European countries. Annales d'Economie et de Statistique, 83 (84), 251-275.
O.A. O'Donnell, E.K.A. van Doorslaer, R.P. Rannan-Eliya, A. Somanathan, S.R. Adhikari, D. Harbianto, C.C. Garg, P. Hanvoravongchai, N. Huq, A. Karan, G.M. Leung, K.Y.A. Ng, B.R. Pande, K. Tin, L. Trisnantoro, C. Vasavid, Y. Zhang & Y. Zhao (2007). The incidence of public spending on health care: comparative evidence from Asia. The World Bank Economic Review, 21 (11), 93-123.
E.K.A. van Doorslaer, O.A. O'Donnell, R.P. Rannan-Eliya, A. Somanathan, S.R. Adhikari, C.C. Garg, D. Harbianto, A.N. Herrin, M. Nazmul Hug, S. Ibragimova, A. Karan, C. Wan Ng, B.R. Pande, R. Racelis, S. Tao, K. Tin, K. Tisayaticom, L. Trisnantoro & C. Vasavid (2006). Effect of payments or health care on poverty estimates in 11 countries in Asia: an analysis of houshold survey data. Lancet (VS), 368, 1357-1364. doi: 10.1016/S0140-6736(06)69560-3
H. Bleichrodt & E.K.A. van Doorslaer (2006). A welfare economics foundation for health inequality measurement. Journal of Health Economics, 25, 945-957.
H. Bleichrodt & E.K.A. van Doorslaer (2006). A Welfare Economics Foundation for Health Inequality Measurement. Journal of Health Economics, 25, 945-957. doi: 10.1016/j.jhealeco.2006.01.002
A.R. Hosseinpoor, E.K.A. van Doorslaer, N. Speybroek, M. Naghavi, K. Mohammad, R. Majdzadeh, B. Delavar, H. Jamshidi & J. Vega (2006). Decomposing socioeconomic inequality in infant mortality in Iran. International Journal of Epidemiology, 35, 1211-1219. doi: 10.1093/ije/dyl164
E.K.A. van Doorslaer, C. Masseria & A.H.E. Koolman (2006). Inequalities in access to medical care by income in developed countires. CMAJ. Canadian Medical Association Journal, 174, 177-183. doi: 10.1503/cmaj.050584
O.A. O'Donnell, F. Rosati & E.K.A. van Doorslaer (2005). Health effects of child work: Evidence from rural Vietnam. Journal of Population Economics, 18 (3), 437-467. doi: 10.1007/s00148-004-0197-y
E.K.A. van Doorslaer & A.H.E. Koolman (2004). Health Inequality Explaining the differences in income-related health inequalities across European countries. Health Economics, 13, 609-628.
E.K.A. van Doorslaer, A.H.E. Koolman & A.M. Jones (2004). Explaining income-related inequalities in doctor utilisation in Europe. Health Economics, 13, 629-647. doi: 10.1002/hec.919
E.K.A. van Doorslaer & A.M. Jones (2004). Income-related inequality in health and health care in the European Union. Health Economics, 13, 605-608. doi: 10.1002/hec.917
O.A. O'Donnell, F. Rosati & E.K.A. van Doorslaer (2004). Health effects of childwork: evidence from rural Vietnam. Journal of Population Economics, 1-1.
M. Lindeboom & E.K.A. van Doorslaer (2004). Cut-point shift and index shift in self-reported health. Journal of Health Economics, 23, 1083-1099. doi: 10.1016/j.jhealeco.2004.01.002
A. Wagstaff & E.K.A. van Doorslaer (2004). Overall versus socioeconomic health inequality: a measurement framework and two empirical illustrations. Health Economics, 13, 297-301. doi: 10.1002/hec.822
E.K.A. van Doorslaer & A.H.E. Koolman (2004). Explaining the differences in income-related health inequalities across European countries. Health Economics, 13, 609-628.
A.H.E. Koolman & E.K.A. van Doorslaer (2004). On the interpretation of a concentration index of inequality. Health Economics, 13, 649-656. doi: 10.1002/hec.884
N. Thiry, P. Beutels, P. van Damme & E.K.A. van Doorslaer (2003). Economic evaluation of Varicella vaccination programmes. Pharmacoeconomics (Print), 21, 13-38.
A. Wagstaff & E.K.A. van Doorslaer (2003). Catastrophe and improvirshment in paying for health care: with applications to Vietnam 1993-1998. Health Economics, 12, 921-934. doi: 10.1002/hec.776
P. Beutels, E.K.A. van Doorslaer, P. van Damme & J. Hall (2003). Methodological issues and new developments in the economic evaluation of vaccines. Expert Rev. Vaccines, 5, 89-99. doi: 10.1586/14760584.2.5.649
A. Wagstaff, E.K.A. van Doorslaer & N. Watanabe (2003). On decomposing the causes of health sector inequalities with an application to malnutrition inequalities in Vietnam. Journal of Econometrics, 31, 207-223. doi: 10.1016/S0304-4076(02)00161-6
E.K.A. van Doorslaer & U.G. Gerdtham (2003). Does inequality in self-assessed health predict inequality in survival by income? Evidence from Swedisch data. Social Science & Medicine, 57, 1621-1629. doi: 10.1016/S0277-9536(02)00559-2
E.K.A. van Doorslaer & A.M. Jones (2003). Inequalities in self-reported health: validation of a new approach to measurement. Journal of Health Economics, 22, 61-87. doi: 10.1016/S0167-6296(02)00080-2
C. van de Voorde, E.K.A. van Doorslaer & E. Schokkaert (2001). Effects of cost sharing on physician utilization under favourable conditions for supplier-induced demand. Health Economics, 10, 457-471. doi: 10.1002/hec.631
E.K.A. van Doorslaer, J. Buytendijk & J. Geurts (2001). Income-related inequalities and inequities in health care utilisation: Belgium and the Netherlands compared. Archives Public Health, 59, 309-328.
E.K.A. van Doorslaer, A. Wagstaff, H. van der Burg, T. Christiansen, D. de Graeve, I. Duchesne, U.G. Gerdtham, M. Gerfin, J. Geurts, L. Gross, U. Hakkinen, J. John, J. Klavus, R.E. Leu, B. Nolan, O.A. O'Donnell, C. Propper, F. Puffer, M. Schellhorn, G. Sundberg & O. Winkelhake (2000). Equity in the delivery of health care in Europe and the US. Journal of Health Economics, 19, 553-583. doi: 10.1016/S0167-6296(00)00050-3
K.H. Humphries & E.K.A. van Doorslaer (2000). Income-related health inequality in Canada. Social Science & Medicine, 50, 663-671. doi: 10.1016/S0277-9536(99)00319-6
E.K.A. van Doorslaer & W.B.F. Brouwer (2000). Editorial: Waiting lists in the Netherlands: workers first? Journal of Health Services Research & Policy, 5 (3), 129-130.
E.K.A. van Doorslaer & F.T. Schut (2000). Belgium and the Netherlands revisited. Journal of Health Politics, Policy and Law, 25 (5), 876-887.
A. Wagstaff & E.K.A. van Doorslaer (2000). Measuring and testing for inequity in the delivery of health care. Journal of Human Resources, 35 (4), 716-733.
A. Wagstaff & E.K.A. van Doorslaer (2000). Income inequality and health: what does the literature tell us? Annual Review of Public Health, 21, 543-567. doi: 10.1146/annurev.publhealth.21.1.543
A. Wagstaff, E.K.A. van Doorslaer, H. van der Burg, S. Calonge, T. Christiansen, G. Citoni, U.G. Gerdtham, M. Gerfin, L. Gross, U. Hakinnen, P. Johnson, J. John, J. Klavus, C. Lachaud, J. Lauritsen, R.E. Leu, B. Nolan, E. Peran, J. Pereira, C. Propper, F. Puffer, L. Rochaix, M. Rodriguez, M. Schellhorn, G. Sundberg & O. Winkelhake (1999). Equity in the finance of health care: some further international comparisons. Journal of Health Economics, 18, 263-290. doi: 10.1016/S0167-6296(98)00044-7
F.T. Schut & E.K.A. van Doorslaer (1999). Towards a reinforced agency roleof health insurers in Belgium and the Netherlands. Health Policy, 47-67. doi: 10.1016/S0168-8510(99)00027-5
A. Wagstaff, E.K.A. van Doorslaer, H. van der Burg, S. Calonge, T. Christiansen, G. Citoni, U.G. Gerdtham, M. Gerfin, L. Gross, U. Hakinnen, P. Johnson, J. John, J. Klavus, C. Lachaud, J. Lauritsen, R.E. Leu, B. Nolan, E. Peran, J. Pereira, C. Propper, F. Puffer, L. Rochaix, M. Rodriguez, M. Schellhorn, G. Sundberg & O. Winkelhake (1999). Redistributive effect, progressivity and differential tax treatment: Personal income taxes in twelve OECD countries. Journal of Public Economics, 72, 73-98.
E.K.A. van Doorslaer, A. Wagstaff, H. van der Burg, T. Christiansen, G. Citoni, R. Di Biase, U.G. Gerdtham, M. Gerfin, L. Gross, U. Hakinnen, J. John, P. Johnson, J. Klavus, C. Lachaud, J. Lauritsen, R.E. Leu, B. Nolan, J. Pereira, C. Propper, F. Puffer, L. Rochaix, M. Schellhorn, G. Sundberg & O. Winkelhake (1999). The redistributive effect of health care finance in twelve OECD countries. Journal of Health Economics, 291-313. doi: 10.1016/S0167-6296(98)00043-5
E.K.A. van Doorslaer (1998). The distributions of income, health and health care: a review of some recent literature. Archives Public Health, 56, 21-38.
E.K.A. van Doorslaer & A. Wagstaff (1998). Equity in the finance and the delivery of Health Care: An introduction to the ECuity Project. Health, Health Care and Health Economics: Perspectives on Distributions, 179-000.
E.K.A. van Doorslaer (1998). Rechtvaardige gezondheidszorg. Economisch-Statistische Berichten, 692-695.
M.P.M.H. Rutten - van Molken, E.K.A. van Doorslaer & M. Till (1998). Cost- Effectiveness Analysis of Formoterol Versus Salmeterol in Patients with Asthma. Pharmacoeconomics (Print), 14 (6), 671-684. doi: 10.2165/00019053-199814060-00007
A.H. Buma, P. Beutels, P. van Damme, G. Tormans, E.K.A. van Doorslaer & A. Leentvaar- Kuijpers (1998). An Economic Evaluation of Hepatitis A Vaccination in Dutch Military Personnel. Military Medicine, 163 (8), 564-567.
G. Tormans, E.K.A. van Doorslaer, P. van Damme, R. Clara & H.J. Schmitt (1998). Economic evaluation of pertussis prevention by whole- cell and acellular vaccine in Germany. European Journal of Pediatrics, 157, 395-401. doi: 10.1007/s004310050837
N. Kakwani, E.K.A. van Doorslaer & A. Wagstaff (1997). Socioeconomics inequalities in health: measurement, computation , and statistical inference. Journal of Econometrics, 87-103.
A. Wagstaff & E.K.A. van Doorslaer (1997). Progressivity, horizontal equity and reranking in health care finance: a decomposition analysis for the Netherlands. Journal of Health Economics, 449-516. doi: 10.1016/S0167-6296(97)00003-9
E.K.A. van Doorslaer, A. Wagstaff, H. Bleichrodt, S. Calonge, U.G. Gerdtham, M. Gerfin, J.L.A. Geurts, L. Gross, U. Hakkinen, R.E. Leu, O.A. O'Donnell, C. Propper, F. Puffer, M. Rodriguez, G. Sundberg & O. Winkelhake (1997). Income-related inequalities in health: some international comparisons. Journal of Health Economics, 16, 93-112. doi: 10.1016/S0167-6296(96)00532-2
P. Beutels, R. Clara, G. Tormans, E.K.A. van Doorslaer & P. van Damme (1996). Costs and Benefits of Routine Varicella Vaccination in German Children. Journal of Infectious Diseases, 174 (Suppl.3), S335-S341.
E.K.A. van Doorslaer & H. de Groot (1996). Introductie; Ziekenfondsbudgettering tussen rechtvaardigheid en doelmatigheid. Openbare Uitgaven, 28 (4), 162-163.
E.K.A. van Doorslaer, G. Tormans, A.K. Gupta, K. van Rossem, A. Eggleston, D.J. Dubois, P. de Doncker & E. Haneke (1996). Economic Evaluation of Antifungal Agents in the Treatment of Toenail Onychomycosis in Germany. Dermatology, 193, 239-244.
P. Beutels, P. van Damme & E.K.A. van Doorslaer (1996). Algemene vaccinatie tegen hepatitis B in Vlaanderen: kosten-effectief? Tijdschrift voor Sociale Gezondheidszorg, 74 (6), 272-281.
M.P.M.H. Rutten - van Molken, F. Custers, E.K.A. van Doorslaer, C.C.M. Jansen, L. Heurman, F.P.V. Maesen, J.J. Smeets, A.M. Bommer & J.A.M. Raaijmakers (1995). Comparison of performance of four instruments in evaluating the effects of salmeterol on asthma quality of life. European Respiratory Journal, 888-898.
M.P.M.H. Rutten - van Molken, C.H. Bakker, E.K.A. van Doorslaer & S. van der Linden (1995). Methodological Issues of Patient Utility Measurement. Medical Care, 33 (9), 922-937.
M.P.M.H. Rutten - van Molken, E.K.A. van Doorslaer, M.C.C. Jansen, H.A.M. Kerstjens & F.F.H. Rutten (1995). Costs and Effects of Inhaled Corticosteroids and Bronchodilators in Asthma and Chronic Obstructive Pulmonary Disease. American Journal of Respiratory and Critical Care Medicine, 151, 975-982.
E.K.A. van Doorslaer, G. Tormans, P. van Damme & P. Beutels (1995). Cost Effectiveness of Alternative Hepatitis A Immunisation Strategies. Pharmacoeconomics (Print), 8 (1), 5-8.
P. van Damme, G. Tormans, P. Beutels & E.K.A. van Doorslaer (1995). Hepatitis B prevention in Europe: a preliminary economic evaluation. Vaccine, 13 (Suppl.1), S54-S57.
P. van Damme, G. Tormans, E.K.A. van Doorslaer, M. Kane, C. Roure & A. Meheus (1995). A European risk model for hepatitis B among health care workers. European Journal of Public Health, 5 (4), 245-252.
C.H. Bakker, M.P.M.H. Rutten - van Molken, M.H.S. van Santen-Hoeufft, P.H. Bolwijn, E.K.A. van Doorslaer, K. Bennet & S. van der Linden (1995). Patient Utilities in Fibromyalgia and the Association with Other Outcome Measures. Journal of Rheumatology, 22 (8), 1536-1543.
E.K.A. van Doorslaer (1995). Van zieken-fondsen naar gezond-houd-organisaties? Acta Hospitalia, 7-18.

A. Wong, P.L.H. Bakx, B. Wouterse & E.K.A. van Doorslaer (2018). Thuiszorg is niet altijd goedkoper dan verpleeghuiszorg. Economisch-Statistische Berichten.
A. Wong, P. Bakx, B. Wouterse & E.K.A. van Doorslaer (2018). Thuiszorg is niet altijd goedkoper dan verpleeghuiszorg. Economisch-Statistische Berichten, 103 (4765), 419-421. [go to publisher's site]
P.L.H. Bakx, E.K.A. van Doorslaer & F.T. Schut (2013). Risicoverevening voor de ouderenzorg. Economisch-Statistische Berichten, 98 (4651), 20-23.
E.K.A. van Doorslaer (2012). Rechtvaardige verdeling in de zorg. Economisch-Statistische Berichten, 97 (4644S), 59-64.
J.L.W. van Kippersluis & E.K.A. van Doorslaer (2011). Langer leren om langer te leven. Economisch-Statistische Berichten, 96 (4617), 512-514.
J.L.W. van Kippersluis, E.K.A. van Doorslaer & T.G.M. Van Ourti (2009). Inkomen alleen maakt niet gezond. Economisch-Statistische Berichten, 94 (4551), 20-23.
A.M. Jones, E.K.A. van Doorslaer, T.M. Bago d'Uva, S. Balia, L. Gambin, C. Hernandez Quevedo, A.H.E. Koolman & N. Rice (2006). Health and Wealth: Empirical findings and Political Consequences. Perspektiven der Wirtschaftspolitik, 7, 93-112. doi: 10.1111/j.1465-6493.2006.00218.x
E.K.A. van Doorslaer & E. Jansen (2003). Inkomensbeleid in het ziektekostenstelsel. Economisch-Statistische Berichten, 88, 33-35.
A. von Hinke Kessler Scholder, E.K.A. van Doorslaer, J.J.M. Geurts & F.J.M. Frenken (2003). Geen sociaal economische ongelijkheid in het wachten op zorg? TSG, 81, 501-506.
E.K.A. van Doorslaer (2001). 'For richer, for poorer, in sickness and in health?'. TSG, 79 (2), 71-73.
W.B.F. Brouwer, H.E.G.M. Hermans & E.K.A. van Doorslaer (2001). Zorg in en om Europa. ZorgVisie (Maarssen), 3, 24-29.
R.C.J.A. van Vliet, E.K.A. van Doorslaer & H.G. van der Burg (1999). Effecten van eigen betalingen op ziektekosten in Nederland. TSG, 77 (7), 397-405.
E.K.A. van Doorslaer & H.G. van der Burg (1995). De verdeling van de lastendruk van de gezondheidszorg onder Simons. Openbare Uitgaven, 31-41.

O.A. O'Donnell, E.K.A. van Doorslaer, A. Wagstaff & M. Lindelow (2007). Analyzing Health Equity Using Household Survey Data: A Guide to Techniques and Their Implementation. Washington DC: World Bank 2007

O.A. O'Donnell, E.K.A. van Doorslaer & T.G.M. Van Ourti (2015). Health and Inequality. In A.B. Atkinson & F. Bourguignon (Eds.), Handbook of Income Distribution vol. 2B (pp. 1419-1533). Amsterdam: Elsevier B.V. doi: 10.1016/B978-0-444-59429-7.00018-2
B. Ravesteijn, J.L.W. van Kippersluis & E.K.A. van Doorslaer (2013). The Contribution of Occupation to Health Inequality. In P Rosa Dias & O.A. O'Donnell (Eds.), Research on Economic Inequality (Health and Inequality, 21). Bradford, UK: Emerald Group Publishing
E.K.A. van Doorslaer & J.L.W. van Kippersluis (2013). Productie van Gezondheid en Sociale Ongelijkheid. In E. Schut & M. Varkevisser (Eds.), Economie van de Gezondheidszorg. Maarssen: Elsevier
E.K.A. van Doorslaer & T.G.M. Van Ourti (2011). Chapter 35: Measuring inequality and inequity in health and health care. In P Smith & S Glied (Eds.), The Oxford Handbook of health economics (pp. 837-869). Oxford: Oxford University Press
E.K.A. van Doorslaer & O.A. O'Donnell (2010). Measurement and explanation of inequality in health and health care in low-income settings. In M. McGillivray, I. Dutta & D. Lawson (Eds.), Health inequality and development, Studies in Development Economics and Policy (Studies in Development Economics and Policy) (pp. 20-2). Basingstoke: Palgrave McMillan
O.A. O'Donnell, E.K.A. van Doorslaer & A. Wagstaff (2006). Decomposition of inequalities in health and health care. In A.M. Jones (Ed.), The Elgar Companion to Health Economics (pp. 179-192). Cheltenham: Edward Elgar
E.K.A. van Doorslaer & C. Masseria (2004). Income-related inequality in the Use of Medical Care in 21 OECD countries. In - - (Ed.), OECD,2004 Towards high-performing health systems (pp. 109-165). Paris: OECD Health Policy Studies
E.K.A. van Doorslaer (2003). Equità nell'accesso all'assistenza saniraria: aggiornementi dall'evidenza internazionale. In V. Atella, V. Donia Sofio, F.S. Mennini & F. Spandonaro (Eds.), Rapporto CEIS Sanità 2003 (pp. 175-190). --: --
A. Wagstaff & E.K.A. van Doorslaer (2000). Equity in health care finance and delivery. In A.J. Culyer & J.P. Newhouse (Eds.), Handbook of health economics (pp. 1803-1862). N-H.: Elsevier Science
F.F.H. Rutten & E.K.A. van Doorslaer (1999). Internationale vergelijking van gezondheidszorg. In R. Lapre, F. Rutten & E. Schut (Eds.), Algemene economie van de gezondheidszorg (pp. 273-296). Maarssen: Elsevier/ De Tijdstroom
E.K.A. van Doorslaer & H. Bosma (1999). Productie van gezondheid. In R. Lapre, F. Rutten & E. Schut (Eds.), Algemene economie van de gezondheidszorg (pp. 21-35). Maarssen: ELSEVIER/ De Tijdstroom
E.K.A. van Doorslaer & F.T. Schut (1999). Vraag naar gezondheidszorg. In R. Lapre, F. Rutten & E. Schut (Eds.), Algemene economie van de gezondheidszorg (pp. 57-86). Maarssen: Elsevier/De Tijdstroom
F.T. Schut & E.K.A. van Doorslaer (1998). Cap un major paper de l'assegurament medic a Belgica i els Paisos Baixos. In R. Chico (Ed.), La contractacio de serveis santaris (pp. 113-132). Barcelona: Generalitat de Catalunya

E.K.A. van Doorslaer, M. Lindeboom & H. Bosma (2009). Productie van de gezondheid. In F.T. Schut & F.F.H. Rutten (Eds.), Economie van de gezondheidszorg (pp. 27-49). Maarssen: Elsevier Gezondheidszorg
E.K.A. van Doorslaer (2001). Ongelijkheid in inkomen en gezondheid: "For richer, for poorer, in sickness and in health"? In -- -- (Ed.), De kloof verkleinen: theorie en praktijk van de strijd tegen sociaal-economische gezondheidsverschillen (pp. 67-80). Assen: Koninklijke Van Gorcum BV
M.P.M.H. Rutten - van Molken & E.K.A. van Doorslaer (2000). Multinationale kosteneffectiviteitsanalyses. In M.P.M.H. Rutten- van Mölken, J.J. van Busschbach & F.F.H. Rutten (Eds.), Van kosten tot effecten (pp. 131-150). Maarssen: Elsevier gezondheidszorg
E.K.A. van Doorslaer (1995). Ongelijke toegang tot de gezondheidszorg: een economische benadering. In F. Louckx (Ed.), De gevelarchitectuur van de welvaartsstaat (pp. 29-43). Brussel: VUBPRESS

P. Bakx, B. Wouterse, E.K.A. van Doorslaer & A. Wong (2018). Better off at home? Effects of a nursing home admission on costs, hospitalizations and survival. (Preprints, Tinbergen Discussion Paper). : Tinbergen Institute [go to publisher's site]
J.A.M. Bom, P.L.H. Bakx, F.T. Schut & E.K.A. van Doorslaer (2018). Health effects of caring for and about parents and spouses. (Preprints, Tinbergen Institute Discussion Papers, no 2018-050/V). Rotterdam: Tinbergen Institute, Erasmus University Rotterdam
P. Bakx, J. Bom, E.K.A. van Doorslaer, A. Hussem, F.T. Schut & B. Wouterse (2018). Wie zorgt en betaalt voor de ouderen van morgen? (Extern rapport, Netspar Brief, no 14). Tilburg: Netspar [go to publisher's site]
J.A.M. Bom, P.L.H. Bakx, F.T. Schut & E.K.A. van Doorslaer (2018). Informal caregiving, a healthy decision? Determinants and health-related consequences of providing informal care. (Extern rapport, Netspar Survey Paper, no 52). Tilburg: Netspar [go to publisher's site]
P. Garcia-Gomez, T.J. Galama, E.K.A. van Doorslaer & A. Lopez Nicolas (2017). Interactions between financial incentives and health in the early retirement decision. (Preprints, 17-044/V). : Tinbergen Institute [go to publisher's site]
B. Ravesteijn, J.L.W. van Kippersluis, M. Avendano, P. Martikainen, H. Vessari & E.K.A. van Doorslaer (2017). The Impact of Later Tracking on Mortality by Parental Income in Finland. (Preprints, no # 17-030/V). : Tinbergen Institute
S. Neelsen, S. Limwattananon, O.A. O'Donnell & E.K.A. van Doorslaer (2015). Economic Impact of Illness with Health Insurance but without Income Insurance. (Preprints, TI Discussion Paper, no TI 2015-060/V). : Tinbergen Institute [go to publisher's site]
T.M. Bago d'Uva, E. Erdogan Ciftci, O.A. O'Donnell & E.K.A. van Doorslaer (2015). Who Can Predict their Own Demise? Heterogeneity in the Accuracy of Longevity Expectations. (Preprints, TI Discussion Paper, no TI 2015-052/V). : Tinbergen Institute
B. Ravesteijn, J.L.W. van Kippersluis & E.K.A. van Doorslaer (2013). Long and healthy careers? The relationship between occupation and health and its implications for the statutory retirement age. (Extern rapport, Netspar Panel Paper 36). Tilburg: Netspar
E.K.A. van Doorslaer, J.L.W. van Kippersluis, O.A. O'Donnell & T.G.M. Van Ourti (2008). Socioeconomic differences in health over the life cycle: evidence and explanations. (Extern rapport, no 12). Tilburg: Netspar Panel Paper
T. Bago d' Uva, A.M. Jones & E.K.A. van Doorslaer (2007). Measurement of Horizontal Inequity in Haelth Care Utlisation using European Panel Data. (Intern rapport, Tinbergen Institute Discussion Paper, no 07-059/3). 3000 DR Rotterdam: TINBERGEN INSTITUUT

P.L.H. Bakx, P. Garcia-Gomez, S. Rellstab, F.T. Schut & E.K.A. van Doorslaer (2020). Hervorming langdurige zorg: trends in het gebruik van verpleging en verzorging. (Extern rapport, Netspar Design Paper, no 141). : Netspar
P.L.H. Bakx, J.A.M. Bom, E.K.A. van Doorslaer, A. Hussem, F.T. Schut & B. Wouterse (2018). Wie zorgt en betaalt voor de ouderen van morgen? (Extern rapport, Netspar Brief, no 14). : Netspar
E. Jansen & E.K.A. van Doorslaer (2002). Verdeling van de zorglasten voor en na de stelselwijziging. (Extern rapport). :
W.B.F. Brouwer, E.K.A. van Doorslaer & H.E.G.M. Hermans (2000). Juridische en economische aspecten van Europese invloeden op wachtlijsten in de Nederlandse gezondheidszorg. (Extern rapport, ZON-VVS-200005). Den Haag: Zorgonderzoek Nederland
H.G. van der Burg & E.K.A. van Doorslaer (1997). De verdeling van de lasten en de baten van de Nederlandse gezondheidszorg. (Intern rapport). :

S. Rellstab (2021, januari 22). Balancing Paid Work and Unpaid Care over the Life-Cycle. EUR Prom./coprom.: prof.dr. E.K.A. van Doorslaer, dr. P. Garcia-Gomez & dr. P.L.H. Bakx.
M.H. Coveney (2019, september 27). Modern Imperatives: Essays On Education and Health Policy. EUR Prom./coprom.: prof.dr. E.K.A. van Doorslaer, prof.dr. T.G.M. Van Ourti & dr. P. Garcia-Gomez.
H. Zhang (2017, oktober 5). Dealing with Health and Health Care System Challenges in China: assessing health determinants and health care reforms. EUR Prom./coprom.: prof.dr. E.K.A. van Doorslaer & dr. T.M. Bago d'Uva.
M.A. Sousa Fragoso (2016, januari 7). The Relation Between the Health Workforce distribution and Maternal and Child Health Inequalities. EUR Prom./coprom.: prof.dr. E.K.A. van Doorslaer & dr. E. van de Poel.
I.E.J. Bonfrer (2015, juni 11). Evaluating health care financing reforms in Africa. EUR (218 pag.) Prom./coprom.: prof.dr. E.K.A. van Doorslaer, prof.dr. M. Grimm & dr. E. van de Poel.
S.A. Baeten (2013, mei 24). Empirical studies in the measurement of socio-economic inequality in health. EUR (181 pag.) (Rotterdam) Prom./coprom.: prof.dr. E.K.A. van Doorslaer & prof.dr. T.G.M. Van Ourti.
E. Erdogan Ciftci (2012, september 28). Health perceptions and labour force participation of older workers. Erasmus University Rotterdam (172 pag.) (Rotterdam: Tinbergen Institute) Prom./coprom.: prof.dr. E.K.A. van Doorslaer, Prof.Dr. A. Lopez-Nicolas, dr. T.M. Bago d'Uva, prof.dr. O.A. O'Donnell, M. Lindeboom & prof.dr. W.B.F. Brouwer.
J.L.W. van Kippersluis (2010, april 29). Understanding Socioeconomic Differences in Health. EUR ( Thela Thesis) Prom./coprom.: prof.dr. E.K.A. van Doorslaer & prof.dr. O.A. O'Donnell.
E. Poel. Urbanization health and inequality in the developing world. Erasmus Universiteit Rotterdam (Rotterdam: EUR) Prom./coprom.: prof.dr. E.K.A. van Doorslaer & prof.dr. O.A. O'Donnell.
A.H.E. Koolman (2006, mei 12). Socioeconomic inequality in health and health care: measurement and explanation. EUR Prom./coprom.: prof.dr. E.K.A. van Doorslaer & A.M. Jones.
H. Bleichrodt (1996, januari 18). Applications of utility theory in the economic evaluation of health care. BMG (219 pag.) Prom./coprom.: prof.dr. E.K.A. van Doorslaer & prof.dr. P.P. Wakker.

Wiley Publisher

Start date approval

Jul/2019

End date approval

Jul/2022

Place

CHICHESTER

Description

Health Economics

Population Health Metrics

Role

Ad Hoc Reviewer

Start date approval

Sep/2003

Health Economics

Role

Associate Editor

Start date approval

Sep/2005

Journal of Health Economics

Role

Associate Editor

Start date approval

Sep/1996

End date approval

Sep/2011

Full Professor

University

Erasmus University Rotterdam

School

Erasmus School of Health Policy & Management

Department

Health Economics (HE)

Country

The Netherlands

Telephone

0104088566

Koninklijke Nederlandse Akademie van Wetenschappen (KNAW)

Role

Elected Member

Netherlands Bureau for Economic Policy Analysis (CPB)

Role

Academic Partner

Obtained Wage

no

Start date approval

Jan/2015
Address
Visiting address
Burg. Oudlaan 50
3062 PA Rotterdam
Postal address
Postbus 1738
3000 DR Rotterdam