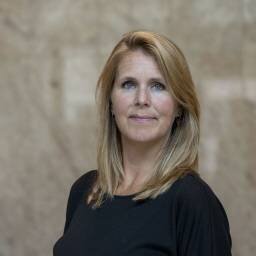 Associate Professor
Erasmus School of Social and Behavioural Sciences
Erasmus School of Social and Behavioural Sciences/ Behavioural Change
Location

Burg. Oudlaan 50, Rotterdam

Room

T19-15

Email
‹

Back to overview
Profile
Esther Rozendaal is associate professor of Communication and Behavioural Change and member of the Erasmus Movez Lab, a research team with a shared interest in young people, digital media, and wellbeing. Rozendaal studies how young people can be empowered to use digital media in a safe and responsible manner. For example, she investigates how media education programs should be developed in order to effectively stimulate media literate behavior in children and adolescents. Rozendaal is also interested in studying children and adolescent's responses to advertising. For example, she investigates how sponsorship disclosures can help make sponsored social media content (e.g., YouTube videos) more…
Esther Rozendaal is associate professor of Communication and Behavioural Change and member of the Erasmus Movez Lab, a research team with a shared interest in young people, digital media, and wellbeing. Rozendaal studies how young people can be empowered to use digital media in a safe and responsible manner. For example, she investigates how media education programs should be developed in order to effectively stimulate media literate behavior in children and adolescents. Rozendaal is also interested in studying children and adolescent's responses to advertising. For example, she investigates how sponsorship disclosures can help make sponsored social media content (e.g., YouTube videos) more transparent for young audiences.
From Science to Society
Rozendaal is also actively involved in forging links between science and practice. Together with her colleague Moniek Buijzen she established the accessible and appealing online knowledge portal Bitescience.com. Also, she is a member of several advisory boards, for example the Dutch AV rating system (NICAM) and the Dutch Media Literacy Network (Netwerk Mediawijsheid).
Bio
Rozendaal received her doctorate at the University of Amsterdam in 2011, where she subsequently worked as a postdoctoral researcher. From 2012 to 2020 she subsequently worked as an assistant and associate professor at the Communication Science department of Radboud University's Behavioural Science Institute. She received a NWO Veni grant in 2014 for a 4-year research project studying the empowerment of children as critical consumers of advertising. Her work has been recognized with awards from the International Communication Association, the International Journal of Advertising, and the Child, and the Netherlands-Flanders Communication Association.
Bitescience

Start date approval

Sep/2020

End date approval

Sep/2023

Place

AMSTERDAM

NICAM

Start date approval

Sep/2020

End date approval

Sep/2023

Place

HILVERSUM

Nationale Opleiding MediaCoach

Start date approval

Sep/2020

End date approval

Sep/2023

Place

AMSTERDAM

Description

Gastcollege thema media empowerment

Nationale Opleiding MediaCoach (NOMC)

Start date approval

Sep/2020

End date approval

Sep/2023

Place

AMSTERDAM

Description

Gastcollege over het thema media empowerment

Nationale Opleiding MediaCoach (NOMC)

Start date approval

Sep/2020

End date approval

Sep/2023

Place

AMSTERDAM

Description

Gastcollege thema media empowerment

Journal of Advertising

Role

Member Editorial Review Board

International Journal of Advertising

Role

Member Editorial Review Board

Tijdschrift voor Communicatiewetenschap (online)

Role

Member Editorial Board

Associate Professor

University

Erasmus University Rotterdam

School

Erasmus School of Social and Behavioural Sciences

Department

Erasmus School of Social and Behavioural Sciences/ Behavioural Change

Country

The Netherlands

Bitescience

Role

Co-founder
Address
Visiting address
Burg. Oudlaan 50
3062 PA Rotterdam
Postal address
Postbus 1738
3000 DR Rotterdam