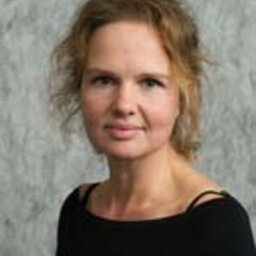 Associate Professor
Erasmus School of Health Policy & Management
Health Care Governance (HCG)
Location

Burg. Oudlaan 50, Rotterdam

Email
‹

Back to overview
Profile
Trained as a nurse and health scientist (Erasmus University Rotterdam), I obtained my PhD-degree at the Free University Amsterdam in 2012.
My research focusses on experimental infrastructures of governing healthcare. In particular, I focus on the work and role of healthcare professionals in evolving healthcare systems, and the quantification and valuation of healthcare. Using qualitative and mixed-methods research designs, I study how healthcare professionals (both traditional professions like medical doctors and nurses, and new professions like nurse specialists and physician assistants) give shape to and reshape professional practices. Furthermore, I study how healthcare and healthcare provision are increasingly 'put into numbers' (i.e. through performance indicators, performance measurement of individual practitioners, and in financial terms) and the consequences hereof for how healthcare is valued and 'cared for' in policy making, in healthcare organizations and in day-to-day care provision. 
These research interests assemble in various research projects. Currently I'm involved in a EU funded comparative project on new professional roles in healthcare, a project on 'good (professional) life systems' in hospital care, and a project on the registration and reimbursement of health services. 
J.C.F. van Oijen, I. Wallenburg, R.A. Bal & K.J. Grit (2020). Institutional work to maintain, repair, and improve the regulatory regime: How actors respond to external challenges in the public supervision of ongoing clinical trials in the Netherlands. PLoS One (print), 1-17. doi: 10.1371/journal.pone.0236545
R.A. Bal, M.B. de Graaff, H.M. van de Bovenkamp & I. Wallenburg (2020). Practicing Corona. Towards a research agenda for health policy. Health Policy, 127, 671. doi: 10.1016/j.healthpol.2020.05.010
J.H. Kok, I. Wallenburg, I. Leistikow & R. Bal (2020). The doctor was rude, the toilets are dirty. Utilizing 'soft signals' in the regulation of patient safety. Safety Science. doi: 10.1016/j.ssci.2020.104914
J. van Schothorst, A. Weggelaar, A. de Bont & I. Wallenburg (2020). The balancing act of organizing professionals and managers: An ethnographic account of nursing role development and unfolding nurse-manager relationships. Journal of professions and organization. doi: 10.1093/jpo/joaa018
J.C.F. van Oijen, I. Wallenburg, R. Bal & K. Grit (2020). Institutional work to maintain, repair, and improve the regulatory regime: How actors respond to external challenges in the public supervision of ongoing clinical trials in the Netherlands. PLoS One (print), 15 (7):e0236545. doi: 10.1371/journal.pone.0236545
D.V. Ivanova, I. Wallenburg & R. Bal (2020). Place-by-proxy: Care infrastructures in a foundling room. Sociological Review, 68 (1), 144. doi: 10.1177/0038026119868642 [go to publisher's site]
M. Felder, I. Wallenburg, S. Kuijper & R. Bal (2020). Taking the relationship between populism and healthcare seriously: a call for empirical analysis rather than moral condemnation. International Journal of Health Policy and Management. doi: 10.34172/ijhpm.2020.180
J. van Roekel - van Schothorst, J.W.M. Weggelaar - Jansen, A.A. de Bont & I. Wallenburg (2020). The balancing act of organizing professionals and managers: An ethnographic account of nursing role development and unfolding nurse-manager relationships. Journal of professions and organization, 1-17. doi: 10.1093/jpo/joaa018
J. Weenink, I. Wallenburg, I. Leistikow & R.A. Bal (2020). Publication of inspection frameworks: a qualitative study exploring the impact on quality improvement and regulation in three healthcare settings. BMJ Quality & Safety. doi: 10.1136/bmjqs-2020-011337
J. van Erp, I. Wallenburg & R.A. Bal (2020). Responsive regulation in a layered healthcare system: from cosmetic to institutionalised compliance. Public Administration, 98, 46-61. doi: 10.1111/padm.12518
J. Kok, I. Wallenburg, I.P. Leistikow & R.A. Bal (2020). "The doctor was rude, the toilets are dirty. Utilizing 'soft signals' in the regulation of patient safety". Safety Science, 131, 104914. doi: 10.1016/j.ssci.2020.104914
J.J. Schuurmans, N. van Pijkeren, R. Bal & I. Wallenburg (2020). Regionalization in elderly care: what makes up a region? Journal of Health Organization and Management. doi: 10.1108/JHOM-08-2020-0333
G. Bressers, I. Wallenburg, R. Stalmeijer, M. Oude Egbrink & K. Lombarts (2020). Patient safety in medical residency training: Balancing bravery and checklists. Health. doi: 10.1177/1363459319899444
J. Schuurmans, N. van Pijkeren, R.A. Bal & I. Wallenburg (2020). Regionalization in Elderly Care: what makes up a healthcare region? Journal of Health Organisation and Management. doi: 10.1108/JHOM-08-2020-0333
R. Bal, M.B. de Graaff, H.M. van de Bovenkamp & I. Wallenburg (2020). Practicing Corona – Towards a research agenda of health policies. Health Policy. doi: 10.1016/j.healthpol.2020.05.010
I. Wallenburg, J. Quartz & R.A. Bal (2019). Making hospitals governable. Performativity and institutional work in ranking practices. Administration and Society, 51 (4), 1-637. doi: 10.1177/0095399716680054
I. Wallenburg & R.A. Bal (2019). The gaming healthcare practitioner: How practices of datafication and gasification reconfigure care. Health Informatics Journal, 25 (3), 549-557. doi: 10.1177/1460458218796608
R.A. Bal, H. Van de Bovenkamp & I. Wallenburg (2019). Regels en veiligheid in de zorg: reactie op het rapport 'veilige zorg, goede zorg?'. Nederlands Tijdschrift voor Geneeskunde, 163:D4176.
I. Wallenburg, J.W.M. Weggelaar - Jansen & R.A. Bal (2019). Walking the tightrope: how rebels "do" quality of care in healthcare organizations. Journal of Health Organization and Management, 33 (7/8), 869-883. doi: 10.1108/JHOM-10-2018-0305 [go to publisher's site]
K. Paul, I. Wallenburg & R.A. Bal (2018). Putting public health infrastructures to the test: Introducing HPV vaccination in Austria and the Netherlands. Sociology of Health and Illness, 40 (1), 67-81. doi: 10.1111/1467-9566.12595
S. van Herwaarden, I. Wallenburg, J. Messeling & R.A. Bal (2018). Opening the black box of DRGs: Unpacking the technical remuneration structure of the Dutch DRG system. Health Economics, Policy and Law. doi: 10.1017/S1744133118000324 [go to publisher's site]
J. van Erp, I. Wallenburg & R.A. Bal (2018). Performance regulation in a networked healthcare system: From cosmetic to institutionalized compliance. Public Administration. doi: 10.1111/padm.12518
N.J.S. Patty, H.M. van Dijk, I. Wallenburg, R.A. Bal, T.J.M. Helmerhorst, J. van Exel & J.M. Cramm (2017). To vaccinate or not to vaccinate? Perspectives on HPV vaccination among girls, boys, and parents in the Netherlands. BMC Public Health, 17 (1), 872. doi: 10.1186/s12889-017-4879-2
J. van Roekel - van Schothorst, C.C.L. van den Brand, M.I. Gaakeer & I. Wallenburg (2017). The role of emergency physicians in the institutionalization of emergency medicine. European Journal of Emergency Medicine, 24 (4), 301-307. doi: 10.1097/MEJ.0000000000000346
I. Wallenburg & R. Bertens (2017). De Toverbal van de Medische Arbeidsmarkt: de Opleiding tot Arts in Historisch Perspectief. Nederlands Tijdschrift voor Geneeskunde, 161 (D1176). [go to publisher's site]
I. Wallenburg, C.J. Hopmans, M. Buljac, P.T. den Hoed & J.N.M. IJzermans (2016). Repairing reforms and transforming professional practices: A mixed-methods analysis of surgical training reform. Journal of professions and organization, 3, 86-102. doi: 10.1093/jpo/jov012
D.V. Ivanova, I. Wallenburg & R.A. Bal (2016). Care in place: a case study of assembling a carescape. Sociology of Health and Illness, 38 (8), 1336-1348. doi: 10.1111/1467-9566.12477
A.A. de Bont, N.J.A. van Exel, S. Coretti, Z. Guldem Okem, M. Janssen, K. Lofthus Hope, T. Ludwicki, M. Zvonickova, B. Zander, C.M. Bond & I. Wallenburg (2016). Reconfiguring health workforce: A case-based comparative study explaining the increasingly diverse professional roles in Europe. Bmc Health Services Research, 16 (1), 637-651. doi: 10.1186/s12913-016-1898-0 [go to publisher's site]
I. Wallenburg, J. Pols & A.A. de Bont (2015). "You need to bond with the ones you train". Mixing epistemic cultures in medical residency training. Evidence & Policy (print), 11 (3), 399-414. doi: 10.1332/174426415X14381764831055
A. Tsiachristas, I. Wallenburg, C.M. Bond, R.F. Elliot, R. Busse, N.J.A. van Exel, M.P.M.H. Rutten - van Molken & A.A. de Bont (2015). Costs and effects of new professional roles: evidence from a literature review. Health Policy, 119 (9), 1176-1187. doi: 10.1016/j.healthpol.2015.04.001
I. Wallenburg, A.A. de Bont, M.J. Heineman, F. Scheele & P.L. Meurs (2013). Learning to doctor: tinkering with visibility in residency training. Sociology of Health and Illness, 35 (4), 544-559. doi: 10.1111/j.1467-9566.2012.01512.x
C.J. Hopmans, P.T. den Hoed, I. Wallenburg, L.J.W. van der Laan, E. van der Harst, M. van der Elst, G.H.H. Mannaerts, I. Dawson, J.J.B. van Lanschot & J.N.M. Ijzermans (2013). Surgeons' Attitude Toward a Competency-Based Training and Assessment Program: Results of a Multicenter Survey. Journal of surgical education, 70 (5), 647-654. doi: 10.1016/j.jsurg.2013.04.015
I. Wallenburg, J.K. Helderman, A.A. de Bont, F. Scheele & P.L. Meurs (2012). Negotiating Authority: A Comparative Study of Reform in Medical Training Regimes. Journal of Health Politics, Policy and Law, 37 (3), 439-467. doi: 10.1215/03616878-1573085
I. Wallenburg, N.J.A. van Exel, E.A. Stolk, F. Scheele, A.A. de Bont & P.L. Meurs (2010). Between Trust and Accountability: Different Perspectives on the Modernization of Postgraduate Medical Training in the Netherlands. Academic Medicine, 85 (6), 1082-1090. doi: 10.1097/ACM.0b013e3181dc1f0f
H. Boot, I. Wallenburg, H.E. de Melker, M.M. Mangen, A.A.M. Gerritsen, N.A. Maas, J. Berkhof, C.J.L.M. Meijer & T. Kimman (2007). Assessing the introduction of universal human papillomavirus vaccination for preadolescent girls in The Netherlands. Vaccine, 25, 6245-6256.

J.J. Schuurmans, I. Wallenburg & R. Bal (2019). De zorg moet regionaliseren. Medisch Contact, 33-34. [go to publisher's site]
R. Bal, H.M. van de Bovenkamp & I. Wallenburg (2019). Regels en veiligheid. Een reactie op het CEG-rapport Veilige zorg, goede zorg? Nederlands Tijdschrift voor Geneeskunde.
I. Wallenburg, M. Janssen & A.A. de Bont (2016). Taakherschikking pakt overal anders uit. Medisch Contact, 10 (4), 34-36.
I. Wallenburg, M. Janssen & A.A. de Bont (2015). Taakherschikking zelf regisseren: Lessen voor verdere professionalisering. De Verpleegkundig Specialist, 10 (Winter 2015).
H. Mulder, S.J. Luijk, J.O. Busari, M. Schutte, I. de Vreede, F. Scheele, A.A. de Bont, I. Wallenburg & J.A.A.M. Diemen-Steenvoorde (2008). In VIVO anderhalf jaar onderweg! Tijdschrift voor Medisch Onderwijs, 27 (6), 304-309.
A.A. de Bont, I. Wallenburg, M.J. Heineman, S.J. Luijk, J.A.A.M. Diemen-Steenvoorde, F. Scheele & P.L. Meurs (2008). Onderwijsvernieuwing als beleidsinstrument. Over de modernisering van de medische vervolgopleidingen. Tijdschrift voor Medisch Onderwijs, 27 (6), 316-322.

S. de Rijcke, I. Wallenburg, P. Wouters & R.A. Bal (2016). Comparing Comparisons. On Rankings and Accounting in Hospitals and Universities. In J. Deville, M. Guggenheim & Z. Hrdličková (Eds.), Practising Comparison: Logics, Relations, Collaborations (pp. 251-280). Manchester: Mattering Press
M. Klimek, J. Hamming & I. Wallenburg (2016). Medische opleiding en patiëntveiligheid. In R. Dillman, C. Wagner, W. Schellekens, J. Klein & M. Jager (Eds.), Handboek patiëntveiligheid. de Tijdstroom
M. Janssen, I. Wallenburg & A.A. de Bont (2016). Carving out a place for new health care occupations: An ethnographic study into job-crafting. In H. Albach, H. Meffert, A. Pinkwart, R. Reichwald & W. von Eiff (Eds.), Boundaryless Hospital: Rethinking and redefining health care management (pp. 119-141). Berlin Heideberg: Springer-Verlag

M.P.M. Bekker, I. Wallenburg & J.K. Helderman (2007). Verschuivende verhoudingen: de marges van overheidsbeleid bij overgewicht. In Dagevos H. & Munnichs G (Eds.), De Obesogene samenleving Maatschappelijke perspectieven op overgewicht (pp. 155). Amsterdam: Amsterdam University Press

L. Hartman, J. Weenink, E. Van Baarle, S. Van Rooijakkers, I. Wallenburg, G. Widdershoven & R.A. Bal (2020). Toezicht en rechtvaardige cultuur in zorginstellingen. Rotterdam: Erasmus School of Health Policy & Management [go to publisher's site]
J. van Roekel - van Schothorst, J.W.M. Weggelaar - Jansen & I. Wallenburg (2019). Verpleegkundigen in regie: Eindrapportage van twee jaar experimenteren met functiedifferentiatie in het Reinier de Graaf Gasthuis. (Extern rapport). Rotterdam: Erasmus University Rotterdam [go to publisher's site]
J. Weenink, I. Wallenburg, E. Hulst & R.A. Bal (2019). Tussen Leren, Samenwerken en Straf: de Verschuivende Rol van Wet- en Regelgeving in de Beroepsuitoefening van de Zorg. Den Haag: Raad voor Volksgezondheid en Samenleving [go to publisher's site]
J. Weenink, I. Wallenburg & R.A. Bal (2019). De openbaarmaking van toetsingskaders door de IGJ. Een verkenning van de consequenties voor zorgaanbieders, inspecteurs en de kwaliteit van zorg. (Intern rapport). Rotterdam: Erasmus School of Health Policy & Management [go to publisher's site]
I. Wallenburg, J.H. Kok & R.A. Bal (2019). Omgaan met Soft Signals in het Toezicht: Signaleren, Interpreteren en Duiden van Risico's in de Zorg door de IGJ. (Extern rapport). : Erasmus School of Health Policy & Management [go to publisher's site]
I. Wallenburg, T. Mol, M.. Harmsen & M. de Bruyne (2019). Onderzoek naar risicoselectie met de basisset kwaliteitsindicatoren ziekenhuizen: op weg naar verantwoorde keuzes. Amsterdam: Amsterdam UMC
J. van Roekel - van Schothorst, J.W.M. Weggelaar - Jansen & I. Wallenburg (2017). Verpleegkundige functiedifferentiatie in het Reinier de Graaf ziekenhuis: Tussenrapportage van een jaar experimenteren in proeftuinen. (Extern rapport). Rotterdam: Erasmus University: ESHPM
S. van Schoten, I. Wallenburg, J. van Erp, R.A. Bal & C. Wagner (2016). De medisch specialist en correct registreren: een onderzoek naar de beleving van medisch specialisten. Utrecht: Nederlandse Zorgautoriteit
I. Wallenburg, M. Janssen & A.A. de Bont (2015). De rol van de Verpleegkundig Specialist en de Physician Assistant in de zorg: Een praktijkonderzoek naar taakherschikking in de tweede- en derdelijnszorg in Nederland. (Preprints). Rotterdam: iBMG
J.G.U. Quartz, I. Wallenburg & R.A. Bal (2013). The performativity of rankings: On the organisational effects of hospital league tables. Rotterdam: iBMG

F. Kruse, P. Jeurissen, T. Abma, E. Bendien, I. Wallenburg, H.M. van de Bovenkamp, H. Peeters, H. Stalenhoef, G. Steinmann & O. van der Woerd (2021). Houdbaarheid van de langdurige en sociale zorg voor ouderen: een internationale vergelijking Ervaringen en lessen uit andere landen om de langdurige zorg vitaal te houden. (Extern rapport). Den Haag: WRR
R.A. Bal, J.W.M. Weggelaar - Jansen & I. Wallenburg (2018). Op zoek naar goede leefsystemen. Zorgrebellen en het doen van kwaliteit. (Extern rapport). Rotterdam: ESHPM
S. van Schoten, I. Wallenburg, J. van Erp, R.A. Bal & C. Wagner (2017). De medisch specialist en correct registreren: een onderzoek naar de beleving van medisch specialisten. (Extern rapport). Utrecht: Nivel
A.A. de Bont, I. Wallenburg, H. Mulder, F. Scheele & P.L. Meurs (2010). Eenvoud in Veelvoud. (Extern rapport). Utrecht: CBOG
I. Wallenburg (2010). Een Hobbelige Opleiding: Drempels, Kansen en Strategieën in het Medisch Opleidingstraject. (Extern rapport). : Koninklijke Broese & Peereboom
I. Wallenburg & R.A. Bal (2008). Een nieuw vaccin in het Rijksvaccinatieprogramma? Kennisverzameling en besluitvorming in actie. (Extern rapport). Den Haag: Rathenau Instituut

I. Wallenburg & D.V. Ivanova (2015, juli 7). Griekenland heeft een andere politieke cultuur nodig, niet meer geld. de Volkskrant
I. Wallenburg & A. de Bont (2013, april 2). Artsen in opleiding verliezen contact met arts. de Volkskrant

Associate Professor

University

Erasmus University Rotterdam

School

Erasmus School of Health Policy & Management

Department

Health Care Governance (HCG)

Country

The Netherlands

faculty council

Role

chair

Obtained Wage

yes

Start date approval

Sep/2013

End date approval

Aug/2016

scientific advisory committee on nurse performance

Role

Member
Address
Visiting address
Burg. Oudlaan 50
3062 PA Rotterdam
Postal address
Postbus 1738
3000 DR Rotterdam