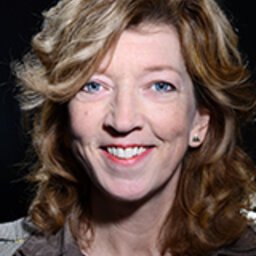 Full Professor
Erasmus School of Social and Behavioural Sciences
Department of Psychology, Education & Child Studies/ Work and Organizational Psychology
Location

Burg. Oudlaan 50, Rotterdam

Room

T16-10

Telephone

0104088799

Email
‹

Back to overview
Profile
Marise Ph. Born is Full Professor of Personnel Psychology at the Institute of Psychology of the Erasmus University Rotterdam.
She also is Endowed Professor of Industrial and Personnel Psychology at VU University Amsterdam. Her research interests are in the domains of personnel selection, cross-cultural psychology, test development, and personality and individual differences. For many years, she was active as council member of the International Test Commission, of which she was President from 2008-2010. Between 2009 and 2015 she was Chair of the EUR Institute of Psychology at the EUR.
In 2006, she co-founded the Dutch-Flemish Network for Recruitment and Selection Research, together with Professor Rob Meijer of Groningen University. She was member of the task force of ISO 10667 (Part 1 and Part 2), a world-wide ISO Standard on assessment of people for work-related purposes, which was launched in 2010. She is a former member of the board of the Dutch Network of Female Professors (LNVH) and, as of September 2015, is Chair of the Dutch Foundation of Psychotechnics (NSvP). Professor Born is advising and has advised over 20 PhD candidates.
Fields of interest: Personnel Selection and Recruitment, Personality, Assessment Centers, Situational Judgment Tests, Meta-analysis, Test Development and Individual Differences, Entrepreneurship, Gender Issues, Cross-Cultural Research.
On-going research: Psychometric properties of the assessment centre and situational judgment tests, dark and bright personality, job search and applicant decision making, differential effects of selection and recruitment on male and female and ethnically diverse job searchers and applicants, psychological assessment of refugees, the social relations model in work contexts, research on expatriates (research alone or in collaboration).
C.E.E. van Andel, M.Ph. Born, A.P.N. Themmen & K.M. Stegers-Jager (2019). Broadly sampled assessment reduces ethnicity-related differences in clinical grades. Medical Education, 53 (3), 264-275. doi: 10.1111/medu.13790
S.B. Doeze Jager - van Vliet, M.Ph. Born & H.T. van der Molen (2019). Using a portfolio-based process to develop agility among employees. Human Resource Development Quarterly, 30, 39-60. doi: 10.1002/hrdq.21337
D. Asfar, M.Ph. Born, J.K. Oostrom & M. Vugt (2019). Psychological individual differences as predictors of refugees' local language proficiency. European Journal of Social Psychology, 49, 1385-1400. doi: 10.1002/ejsp.2592

C.E.E. van Andel, M.Ph. Born, A.P.N. Themmen & K.M. Stegers-Jager (2019). Broadly sampled assessment reduces ethnicity-related differences in clinical grades. Medical Education, 53 (3), 264-275. doi: 10.1111/medu.13790
S.B. Doeze Jager - van Vliet, M.Ph. Born & H.T. van der Molen (2019). Using a portfolio-based process to develop agility among employees. Human Resource Development Quarterly, 30, 39-60. doi: 10.1002/hrdq.21337
D. Asfar, M.Ph. Born, J.K. Oostrom & M. Vugt (2019). Psychological individual differences as predictors of refugees' local language proficiency. European Journal of Social Psychology, 49, 1385-1400. doi: 10.1002/ejsp.2592

J. Rijsdijk, M.Ph. Born, B.P.N. Koch & A.M.F. Hiemstra (2021). De Validering van een Virtual Reality Situationele Beoordelingstest (VR-SJT) voor Leidinggeven [The Validation of a Virtual Reality Situational Judgement Test (VR-SJT) for Leadership]. Gedrag en Organisatie, 34 (1), 107-139.
A.J. van Dam, G. Noordzij & M.Ph. Born (2020). Linking the fit between achievement goal orientation and learning opportunities with employee well-being and absenteeism. Journal of Personnel Psychology, 19 (4), 184-196.
D.H.M. Pelt, D. van der Linden, C.S. Dunkel & M.Ph. Born (2020). The general factor of personality and daily social experiences: Evidence for the social effectiveness hypothesis. Personality and Individual Differences, 155:109738. doi: 10.1016/j.paid.2019.109738
F.S. De Kock, F. Lievens & M.Ph. Born (2020). The profile of the 'Good Judge' in HRM: A systematic review and agenda for future research. Human Resource Management Review, 30 (2):100667. doi: 10.1016/j.hrmr.2018.09.003
M.F. de Waal, M.Ph. Born, U. Brinkmann & J. Frasch (2020). Third Culture Kids, their diversity beliefs and their intercultural competences. International Journal of Intercultural Relations, 79, 177-190. doi: 10.1016/j.ijintrel.2020.09.002
A.M.F. Hiemstra, T. Cassel, M.P.h. Born & C.C.S. Liem (2020). De (on)mogelijkheden van machine learning voor het verminderen van bias en discriminatie bij personeelsbeslissingen. Gedrag en Organisatie, 33 (4), 279-299.
A.J. van Dam, G. Noordzij & M.Ph. Born (2020). Thriving under uncertainty: The effect of achievement goal orientation on job insecurity and flourishing. Social Indicators Research, 150, 659-678. doi: 10.1007/s11205-020-02337-4
K.A. Pekaar, D. van der Linden, A.B. Bakker & M.Ph. Born (2020). Dynamic self- and other-focused emotional intelligence: A theoretical framework and research agenda. Journal of Research in Personality, 86:103958. doi: 10.1016/j.jrp.2020.103958
A.J. van Dam, G. Noordzij & M.Ph. Born (2020). Social workers and recovery from stress. Journal of Social Work. doi: 10.1177/1468017320911350
P.V. Iyer, J.K. Oostrom, A.W. Serlie, A.J. van Dam & M.Ph. Born (2020). The Criterion-related Validity of a Short Commensurate Measure of Personality-based Person-Organization Fit. International Journal of Selection and Assessment, 28, 143-162. doi: 10.1111/ijsa.12276
M.F. de Waal & M.Ph. Born (2020). Growing up among cultures: Intercultural competences, personality, and leadership styles of Third Culture Kids. European Journal of International Management, 14 (2), 327-356. doi: 10.1504/EJIM.2020.10022259
D.J. Holtrop, B. Wille, R.E. De Vries & M.Ph. Born (2020). Het Sferische model van beroepsinteresses en de volledige en verkorte Nederlandstalige Personal Globe Inventory [The Spherical model of vocational interests and the Dutch translation of the full and short Personal Globe Inventory]. Gedrag en Organisatie, 33 (1), 6-43.
A.M.F. Hiemstra, J.K. Oostrom, E. Derous, A.W. Serlie & M.Ph. Born (2019). Applicant Perceptions of Initial Job Candidate Screening with Asynchronous Job Interviews: Does Personality Matter? Journal of Personnel Psychology, 18, 138-147. doi: 10.1027/1866-5888/a000230
K.A. Pekaar, A.B. Bakker, M.Ph. Born & D. van der Linden (2019). The consequences of self- and other-focused emotional intelligence: Not all sunshine and roses. Journal of Occupational Health Psychology, 24 (4), 450-466. doi: 10.1037/ocp0000134
W.E. de Leng, K.M. Stegers-Jager, M.Ph. Born & A.P.N. Themmen (2019). MUM effect in medical education: taking into account the recipient and training setting. Medical Education, 53 (2), 106-108. doi: 10.1111/medu.13779
D. Asfar, M.Ph. Born, J.K. Oostrom & M. Vugt (2019). Psychological individual differences as predictors of refugees' local language proficiency. European Journal of Social Psychology, 49, 1385-1400. doi: 10.1002/ejsp.2592
D. Pelt, D. van der Linden & M.Ph. Born (2019). The motivation and opportunity for socially desirable responding does not alter the general factor of personality. Assessment. doi: 10.1177/1073191119880960
W.E. de Leng, K.M. Stegers-Jager, M.Ph. Born & A.P.N. Themmen (2019). Faking on a situational judgment test in a medical school selection setting: Effect of different scoring methods? International Journal of Selection and Assessment, 27 (3), 235-248. doi: 10.1111/ijsa.12251
S.B. Doeze Jager - van Vliet, M.Ph. Born & H.T. van der Molen (2019). Using a portfolio-based process to develop agility among employees. Human Resource Development Quarterly, 30, 39-60. doi: 10.1002/hrdq.21337
C.E.E. van Andel, M.Ph. Born, A.P.N. Themmen & K.M. Stegers-Jager (2019). Broadly sampled assessment reduces ethnicity-related differences in clinical grades. Medical Education, 53 (3), 264-275. doi: 10.1111/medu.13790
A.A.M. Zuiker, M.Ph. Born & J.W. van Strien (2019). Stimulating top talent in Dutch education: The effect on outperformance-related distress [Stimuleren van toptalent in het onderwijs: effect op negatieve gevoelens bij uitblinken]. Pedagogische Studiën, 95 (4), 227-253.
K.A. Pekaar, A.B. Bakker, D. van der Linden & M.Ph. Born (2018). Self- and other-focused Emotional Intelligence: development and validation of the Rotterdam Emotional Intelligence Scale (REIS). Personality and Individual Differences, 120, 222-233. doi: 10.1016/j.paid.2017.08.045
D. Pelt, D. van der Linden & M.Ph. Born (2018). How Emotional Intelligence might get you the job: The relationship between trait EI and faking on personality tests. Human Performance, 31 (1), 33-54. doi: 10.1080/08959285.2017.1407320
W.E. de Leng, K.M. Stegers-Jager, M.Ph. Born & A.P.N. Themmen (2018). Integrity situational judgement test for medical school selection: judging 'what to do' versus 'what not to do'. Medical Education, 52 (4), 427-437. doi: 10.1111/medu.13498
G. Noordzij, E.A.J. van Hooft, H. van Mierlo & M.Ph. Born (2018). De samenhang tussen doeloriëntatie en werkprestatie: Een clusteranalyse. Gedrag en Organisatie, 31 (1), 3-29.
K.A. Pekaar, A.B. Bakker, D. van der Linden, M.Ph. Born & H.J. Siren (2018). Managing own and others' emotions: A weekly diary study on the enactment of emotional intelligence. Journal of Vocational Behavior, 109, 137-151. doi: 10.1016/j.jvb.2018.10.004
M.Ph. Born, A.M.F. Hiemstra & J.K. Oostrom (2018). Applicants' role as (pro-)active agents in the recruitment and selection process: A frequently overlooked perspective. Journal of Personnel Psychology, 17 (3), 103-106. doi: 10.1027/1866-5888/a000215
D.J. Holtrop, M.Ph. Born & R. de Vries (2018). Perceptions of vocational interest: Self- and other-reports in student-parent dyads. Journal of Career Assessment, 26 (2), 258-274. doi: 10.1177/1069072717692745
W.E. de Leng, K.M. Stegers-Jager, M.Ph. Born & A.P.N. Themmen (2018). Influence of response instructions and response format on applicant perceptions of a Situational Judgement Test for medical school selection. BMC Medical Education, 18 (1):282. doi: 10.1186/s12909-018-1390-0
W.E. de Leng, K.M. Stegers-Jager, M.Ph. Born, M.A. Frens & A.P.N. Themmen (2017). Participation in a Scientific Pre-university Program and Medical Students' Interest in an Academic Career. BMC Medical Education, 17 (1):150. doi: 10.1186/s12909-017-0990-4
D. Pelt, D. van der Linden, C.S. Dunkel & M.Ph. Born (2017). The General Factor of Personality and job performance: Revisiting previous meta-analyses. International Journal of Selection and Assessment, 25, 333-346. doi: 10.1111/ijsa.12188
F. de Kock, F. Lievens & M.Ph. Born (2017). A closer look at the measurement of dispositional reasoning: Dimensionality and invariance across assessor groups. International Journal of Selection and Assessment, 25 (3), 240-252. doi: 10.1111/ijsa.12176
C. Robie, S.D. Risavy, D.J. Holtrop & M.Ph. Born (2017). Fully contextualized, frequency-based personality measurement: A replication and extension. Journal of Research in Personality, 70, 56-65. doi: 10.1016/j.jrp.2017.05.005
K.A. Pekaar, D. van der Linden, A.B. Bakker & M.Ph. Born (2017). Emotional intelligence and job performance: The role of enactment and focus on others' emotions. Human Performance, 30 (2-3), 135-153. doi: 10.1080/08959285.2017.1332630 [go to publisher's site]
S.B. Doeze Jager - van Vliet, M.Ph. Born & H.T. van der Molen (2017). Self-other agreement between employees on their Need for Achievement, Power, and Affiliation: A Social Relations Study. Scandinavian Journal of Work and Organizational Psychology, 2 (1), 1-12. doi: 10.16993/sjwop.29
A.M.F. Hiemstra, E. Derous & M.Ph. Born (2017). Psychological predictors of cultural diversity support at work. Cultural Diversity and Ethnic Minority Psychology, 23 (3), 312-322. doi: 10.1037/cdp0000141
D. Gutermann, N. Lehmann-Willenbrock, D. Boer, M.Ph. Born & S.C. Voelpel (2017). How leaders affect followers' work engagement and performance: Integrating LMX and crossover theory. British Journal of Management, 28 (2), 299-314. doi: 10.1111/1467-8551.12214
W.E. de Leng, K.M. Stegers-Jager, A. Husbands, J.S. Dowell, M.Ph. Born & A.P.N. Themmen (2017). Scoring method of a Situational Judgment Test: Influence on internal consistency reliability, adverse impact and correlation with personality? Advances in Health Sciences Education, 22 (2), 243-265. doi: 10.1007/s10459-016-9720-7
M. Meeuwisse, L.A.L. de Meijer, M.Ph. Born & S.E. Severiens (2017). The work-study interface: Similarities and differences between ethnic minority and ethnic majority students. Higher Education, 73 (2), 261-280. doi: 10.1007/s10734-016-0012-1
D.E. Purba, J.K. Oostrom, M.Ph. Born & H.T. van der Molen (2016). The relationships between trust in supervisor, turnover intentions, and voluntary turnover: Testing the mediating effect of on-the-job embeddedness. Journal of Personnel Psychology, 15 (4), 174-183. doi: 10.1027/1866-5888/a000165
J. Kuntze, H.T. van der Molen & M.Ph. Born (2016). Big Five personality traits and assertiveness do not affect mastery of communication skills. Health Professions Education, 2 (1), 33-43. doi: 10.1016/j.hpe.2016.01.009
J. Kuntze, H.T. van der Molen & M.Ph. Born (2016). Mastery of communication skills. Does intelligence matter? Health Professions Education, 4 (1), 9-15. doi: 10.1016/j.hpe.2016.08.002
M. Smolders, C.F. Timmers, J.C.L. Gawke, W. Schoonman & M.Ph. Born (2016). Effective self-regulatory processes in higher education: Research findings and future directions. A systematic review. Studies in Higher Education, 41 (1), 139-158. doi: 10.1080/03075079.2014.915302
M.Ph. Born, A.M.F. Hiemstra & J.K. Oostrom (2016). Applicant behavior: Call for papers. Journal of Personnel Psychology, 15 (2), 94-94. doi: 10.1027/1866-5888/a000168
N. Cem-Ersoy, E. Derous, M.Ph. Born & H.T. van der Molen (2015). Antecedents of organizational citizenship behavior among Turkish white-collar employees in the Netherlands and Turkey. International Journal of Intercultural Relations, 49, 68-79. doi: 10.1016/j.ijintrel.2015.06.010
D.J. Holtrop, M.Ph. Born & R.E. De Vries (2015). Relating the Spherical representation of vocational interests to the HEXACO personality model. Journal of Vocational Behavior, 89, 10-20. doi: 10.1016/j.jvb.2015.04.003
D.E. Purba, J.K. Oostrom, H.T. van der Molen & M.Ph. Born (2015). Personality and organizational citizenship behavior in Indonesia: The mediating effect of affective commitment. Asian Business & Management, 14 (2), 147-170. doi: 10.1057/abm.2014.20
S.E. Severiens, M. Meeuwisse & M.Ph. Born (2015). Student experience and academic success: Comparing a student-centred and a lecture-based course programme. Higher Education, 70 (1), 1-17. doi: 10.1007/s10734-014-9820-3
F.S. De Kock, F. Lievens & M.Ph. Born (2015). An in-depth look at dispositional intelligence and interviewer accuracy. Human Performance, 28 (3), 1-23. doi: 10.1080/08959285.2015.1021046
A.M.F. Hiemstra, E. Derous & M.Ph. Born (2015). Eerlijkheid van selectie op basis van papieren en video cv's [Fairness of selection based on paper and video resumes]. Gedrag en Organisatie, 28 (3), 265-281. doi: 10.5553/GenO/092150772015028003004
D.J. Holtrop, M.Ph. Born, R.E. De Vries & A. De Vries (2014). A matter of context: A comparison of two types of contextualized personality measures. Personality and Individual Differences, 68, 234-240. doi: 10.1016/j.paid.2014.04.029
D. van der Linden, J.K. Oostrom, M.Ph. Born, H.T. van der Molen & A.W. Serlie (2014). Knowing what to do in social situations: The general factor of personality (GFP) and performance on situational judgment tests. Journal of Personnel Psychology, 13 (2), 107-115. doi: 10.1027/1866-5888/a000113
J. Timmerman, S. van der Heiden & M.Ph. Born (2014). Policy entrepreneurs in sustainability transitions: Their personality and leadership profiles assessed. Environmental Innovation and Societal Transitions, 13, 96-108. doi: 10.1016/j.eist.2014.06.002
J.K. Oostrom & M.Ph. Born (2014). Using cognitive pretesting to explore causes for ethnic differences on role-plays. International Journal of Intercultural Relations, 41, 138-149. doi: 10.1016/j.ijintrel.2013.12.008
D.J. Holtrop, M.Ph. Born & R.E. De Vries (2014). Predicting performance with contextualized inventories: Predicting performance with contextualized inventories: no Frame-of-Reference effect? International Journal of Selection and Assessment, 22 (2), 219-223. doi: 10.1111/ijsa.12071/abstract
M. Meeuwisse, M.Ph. Born & S.E. Severiens (2014). The family-study interface and academic outcomes: Differences and similarities between ethnic minority and ethnic majority students. Cultural Diversity and Ethnic Minority Psychology, 20 (3), 401-412. doi: 10.1037/a0036698
M.Ph. Born (2014). Introducing the new ITC Guidelines on quality control in scoring, test analysis, and reporting of test scores. International Journal of Testing, 14 (3), 193-194. doi: 10.1080/15305058.2014.911180
S.S. Nandram, L. Orhei & M.Ph. Born (2014). Enterprising behaviour in an integrating competence framework. International Journal of Business and Globalisation, 13 (4), 502-518. doi: 10.1504/IJBG.2014.065433
A. De Vries, R.E. De Vries, M.Ph. Born & R.H. Van den Berg (2014). Persoonlijkheid als voorspeller van werkprestatie en contraproductief werkgedrag: Het belang van specifieke persoonlijkheidsmetingen. [Personality as predictor of job performance and counterproductive work behavior: The importance of specificity in personality measurement]. Gedrag en Organisatie, 27 (4), 407-427. doi: 10.5553/GenO/092150772014027004003
J.K. Oostrom, D. van der Linden, M.Ph. Born & H.T. van der Molen (2013). New technology in personnel selection: How recruiter characteristics affect the adoption of new selection technology. Computers in Human Behavior, 29 (6), 2404-2415. doi: 10.1016/j.chb.2013.05.025
R.E. De Vries & M.Ph. Born (2013). De vereenvoudigde HEXACO persoonlijkheidsvragenlijst en een additioneel proactiviteitsfacet [The simplified HEXACO Personality Inventory and an additional interstitial proactivity facet]. Gedrag en Organisatie, 26 (2), 222-245.
G. Noordzij, E.A.J. van Hooft, H. van Mierlo, A.J. van Dam & M.Ph. Born (2013). Effects of a learning goal orientation training on self-regulation: A field experiment among unemployed job seekers. Personnel Psychology, 66 (3), 723-755. doi: 10.1111/peps.12011
G. Noordzij, E.A.J. van Hooft, H. van Mierlo, A.J. van Dam & M.Ph. Born (2013). Getting unemployed job seekers back to work: The development of a process model of Employment Counseling Behavior. Career Development Quarterly, 61 (3), 256-275. doi: 10.1002/j.2161-0045.2013.00054.x
J.K. Oostrom & M.Ph. Born (2013). De cognitieve interviewmethode: Bespreking van een alternatieve manier om testbias te onderzoeken [The cognitive interview method: Discussion of an alternative strategy for reducing test bias]. Gedrag en Organisatie, 26 (2), 205-222.
A.M.F. Hiemstra, E. Derous, A.W. Serlie & M.Ph. Born (2013). Ethnicity effects in graduates' resume content. Applied Psychology, 62 (3), 427-453. doi: 10.1111/j.1464-0597.2012.00487.x
T.B. Sitser, D. van der Linden & M.Ph. Born (2013). Predicting six different sales performance criteria with personality measures: The use of the General Factor of Personality, the Big Five and narrow traits. Human Performance, 26 (2), 126-149. doi: 10.1080/08959285.2013.765877
M. Meeuwisse, M.Ph. Born & S.E. Severiens (2013). Academic performance differences among ethnic groups: do the daily use and management of time offer explanations? Social Psychology of Education, 16 (4), 599-615. doi: 10.1007/s11218-013-9231-9
I. Coyne, D. Gentile, M.Ph. Born, N. Cem & M. Vakola (2013). The relationship between productive and counterproductive work behavior across four European countries. European Journal of Work and Organizational Psychology, 22 (4), 377-389. doi: 10.1080/1359432X.2012.673280
J.K. Oostrom, M.Ph. Born, A.W. Serlie & H.T. van der Molen (2012). Implicit trait policies in multimedia situational judgment tests of leadership skills: Can they predict leadership behavior? Human Performance, 25 (4), 335-353. doi: 10.1080/08959285.2012.703732
M.Ph. Born (2012). Het kerend academisch tij: kansen voor de selectiepsychologie. Gedrag en Organisatie, 25 (3), 238-242.
J.K. Oostrom, L. Bos-Broekema, A.W. Serlie, M.Ph. Born & H.T. van der Molen (2012). A field study of pretest and posttest reactions to a paper-and-pencil and a computerized in-basket exercise. Human Performance, 25 (2), 95-113. doi: 10.1080/08959285.2012.658928
E.A.J. van Hooft & M.Ph. Born (2012). Intentional response distortion on personality tests: Using eye-tracking to understand response processes when faking. Journal of Applied Psychology, 97 (2), 301-316. doi: 10.1037/a0025711
A.M.F. Hiemstra, E. Derous, A.W. Serlie & M.Ph. Born (2012). Fairness perceptions of video resumes among culturally diverse applicants. International Journal of Selection and Assessment, 20 (4), 423-433. doi: 10.1111/ijsa.12005
M.C. Ashton, K. Lee, R.E. De Vries, J. Hendrickse & M.Ph. Born (2012). The maladaptive personality traits of the personality inventory for DSM-5 (PID5) in relation to the HEXACO personality factors and schizotypy/ dissociation. Journal of Personality Disorders, 26 (5), 641-659. doi: 10.1521/pedi.2012.26.5.641
L.M. Van der Knaap, D.L. Alberda, P. Oosterveld & M.Ph. Born (2012). The predictive validity of criminogenic needs for male and female offenders: Comparing the relative impact of needs in predicting recidivism. Law and Human Behavior, 36 (5), 413-422. doi: 10.1037/h0093932
R. Butter & M.Ph. Born (2012). Enhancing criterion-related validity through bottom-up contextualization of personality inventories: The construction of an ecological conscientiousness scale for Ph.D. candidates. Human Performance, 25 (4), 303-317. doi: 10.1080/08959285.2012.703730
L. Van der Knaap, L. Leenarts, M.Ph. Born & P. Oosterveld (2012). Reevaluating inter-rater reliability in offender risk assessment. Crime & Delinquency, 58 (1), 147-163. doi: 10.1177/0011128710382347
N. Cem-Ersoy, M.Ph. Born, E. Derous & H.T. van der Molen (2012). The effect of cultural orientation and leadership style on self- versus other-oriented organizational citizenship behaviour in Turkey and the Netherlands. Asian Journal of Social Psychology, 15, 249-260. doi: 10.1111/j.1467-839X.2012.01380.x
M.R.E. Op de Beek, J.K. Oostrom & M.Ph. Born (2011). De webcamtest als voorspeller van professioneel gedrag. Gedrag en Organisatie, 24 (3), 257-285.
M. Meeuwisse, M.Ph. Born & S.E. Severiens (2011). The family-study interface and academic outcomes: Testing a structural model. Journal of Educational Psychology, 103 (4), 982-990. doi: 10.1037/a0024420
E. Derous, M.E.G. Van der Velde & M.Ph. Born (2011). Terug van nooit weggeweest: Inleiding op de nieuwe reeks 'Werving en Selectie'. Gedrag en Organisatie, 24 (1), 3-17.
J.K. Oostrom, M.Ph. Born, A.W. Serlie & H.T. van der Molen (2011). A Multimedia Situational Test with a Constructed-Response Format: Its Relationship with Personality, Cognitive Ability, Leadership Experience, and Academic Performance. Journal of Personnel Psychology, 10, 78-88. doi: 10.1027/1866-5888/a000035
A. De Vries, R. Van den Berg, M.Ph. Born & R.E. De Vries (2011). Consciëntieusheid en Integriteit als voorspellers van studieprestaties en contraproductief studiegedrag. Tijdschrift voor Hoger Onderwijs, 29, 20-30.
A. de Vries, R. de Vries & M.Ph. Born (2011). Broad versus narrow traits: Conscientiousness and Honesty-Humility as predictors of academic criteria. European Journal of Personality, 25, 336-348. doi: 10.1002/per.795
N. Cem-Ersoy, M.Ph. Born, E. Derous & H.T. van der Molen (2011). Antecedents of organizational citizenship among blue and white collar workers in Turkey. International Journal of Intercultural Relations, 35, 356-367. doi: 10.1016/j.ijintrel.2010.05.002
N. Cem-Ersoy, M.Ph. Born, E. Derous & H.T. van der Molen (2011). Effects of work-related norm violations and gerenal beliefs about the world on feelings of shame and guilt: A comparison between Turkey and The Netherlands. Asian Journal of Social Psychology, 14 (1), 50-62. doi: 10.1111/j.1467-839X.2010.01329.x
L.A.L. de Meijer, M.P. Born, J. Van Zielst & H.T. van der Molen (2010). The construct-driven development of a video-based situational judgment test measuring integrity: A study in a multi-ethnic police setting. European Psychologist, 15, 229-236.
M. Meeuwisse, S.E. Severiens & M.P. Born (2010). Learning environment, interaction, sense of belonging and study success in ethnically diverse student groups. Research in Higher Education, 51, 528-545. doi: 10.1007/s11162-010-9168-1
M.P. Born (2010). Het beoordelen van mensen voor werkgerelateerde doelen: Etniciteit, moraliteit, en subjectiviteit. Gedrag en Organisatie, 23 (3), 232-256.
J.K. Oostrom, M.P. Born, A.W. Serlie & H.T. van der Molen (2010). The role of individual differences in the perceived job relatedness of a cognitive ability test and a multimedia situational judgment test. International Journal of Selection and Assessment, 18, 395-407. doi: 10.1111/j.1468-2389.2010.00521.x
J.K. Oostrom, M.P. Born, A.W. Serlie & H.T. van der Molen (2010). Webcam Testing: Validation of an innovative open-ended multimedia test. European Journal of Work and Organizational Psychology, 19 (5), 532-550. doi: 10.1080/13594320903000005
M.P. Born & T.W. Taris (2010). The impact of the wording of employment advertisements on students¿ inclination to apply for a job. The Journal of Social Psychology, 150 (5), 485-502. doi: 10.1080/00224540903365422
L.A.L. de Meijer, M.Ph. Born, J. van Zielst & H.T. van der Molen (2010). The construct-driven development of a video-based situational judgment test measuring Integrity: A study in a multi-ethnic setting. European Psychologist, 15 (3), 229-236. doi: 10.1027/1016-9040/a000027
M. Meeuwisse, S.E. Severiens & M.P. Born (2010). Reasons for withdrawal from higher vocational education: A comparison of ethnic minority and majority non-completers. Studies in Higher Education, 35 (1), 93-111. doi: 10.1080/03075070902906780
S.T. Mol, M.P. Born, M.E. Willemsen & H.T. van der Molen (2009). When selection ratio's are high: Predicting the expatriation willingness of prospective domestic entry-level job applicants. Human Performance, 22, 1-22. doi: 10.1080/08959280802540437
A.J. Kuntze, H.T. van der Molen & M.P. Born (2009). Increase in Counseling Communication Skills after Basic and Advanced Microskills Training. British Journal of Educational Psychology, 79, 175-188. doi: 10.1348/000709908X313758
L.A.L. de Meijer, M.P. Born, G. Terlouw & H.T. van der Molen (2008). Criterion-related validity of Dutch police-selection measures and differences between ethnic groups. International Journal of Selection and Assessment, 16 (4), 322-333. doi: 10.1111/j.1468-2389.2008.00438.x [go to publisher's site]
M.E.E. Ascalon, D. Schneider & M.P. Born (2008). Cross-cultural social intelligence: An assessment for employees working in cross-national contexts. Cross Cultural Management. An International Journal, 15 (2), 109-130.
M.P. Born (2008). De selecteur, de sollicitant, de samenleving en de expert: Drijfveren bij de selectie van personen. Gedrag en Organisatie, 21 (2), 150-169.
R.G. Jones & M.P. Born (2008). Assessor constructs in use as the missing component in validation of assessment center dimensions: A critique and directions for research. International Journal of Selection and Assessment, 16 (3), 229-238. doi: 10.1111/j.1468-2389.2008.00429.x
G.J. Greguras, C. Robie, M.P. Born & R.J. Koenigs (2008). A social relations analysis of team dynamics. International Journal of Selection and Assessment, 15 (4), 434-448. doi: 10.1111/j.1468-2389.2007.00402.x
L.A.L. de Meijer, M.P. Born, J. van Zielst & H.T. van der Molen (2007). Analyzing judgments of ethnically diverse applicants during personnel selection: A study at the Dutch police. International Journal of Selection and Assessment, 15 (2), 139-152. doi: 10.1111/j.1468-2389.2007.00376.x [go to publisher's site]
A.J. Kuntze, H.T. van der Molen & M.P. Born (2007). Progress in Mastery of Counseling Communication Skills. Development and Evaluation of. European Psychologist, 12, 301-313.
E.A.J. van Hooft, M.P. Born, T.W. Taris & H. van der Flier (2006). The cross-cultural generalizability of the theory of planned behavior: A study on job seeking in The Netherlands. Journal of Cross-Cultural Psychology, 37 (2), 127-135. doi: 10.1177/0022022105284491 [go to publisher's site]
M.P. Born & S.T. Mol (2006). Het kwantitatief integreren van empirische studies: De methode van meta-analyse. Gedrag en Organisatie, 19 (3), 251-271.
N. Anderson, F. Lievens, K. van Dam & M.P. Born (2006). A construct-driven investigation of gender differences in a leadership-role assessment center. Journal of Applied Psychology, 91 (3), 555-566. doi: 10.1037/0021-9010.91.3.555
L.A.L. de Meijer, M.P. Born, G. Terlouw & H.T. van der Molen (2006). Applicant and method factors related to ethnic score differences in personnel selection: A study at the Dutch police. Human Performance, 19 (3), 219-251. doi: 10.1207/s15327043hup1903_3 [go to publisher's site]
E.A.J. van Hooft, M.P. Born, T.W. Taris & H. van der Flier (2006). Ethnic and gender differences in applicants' decision-making processes: An application of the theory of reasoned action. International Journal of Selection and Assessment, 14 (2), 156-166. doi: 10.1111/j.1468-2389.2006.00341.x [go to publisher's site]
E.A.J. van Hooft, M.P. Born, T.W. Taris, H. van der Flier & R.W.B. Blonk (2005). Bridging the gap between intentions and behavior: Implementations intentions, action control, and procrastination. Journal of Vocational Behavior, 66, 238-256. doi: 10.1016/j.jvb.2004.10.003
E.A.J. van Hooft, M.P. Born, T.W. Taris & H. van der Flier (2005). Predictors and outcomes of job search behavior: the moderating effects of gender and family situation. Journal of Vocational Behavior, 67, 133-152. doi: 10.1016/j.jvb.2004.11.005
S.T. Mol, M.P. Born & H.T. van der Molen (2005). Developing criteria for expatriate effectiveness: time to jump off the adjustment bangwagon. International Journal of Intercultural Relations, 29, 339-353. doi: 10.1016/j.ijintrel.2005.05.004
S.T. Mol, M.P. Born, M.E. Willemsen & H.T. van der Molen (2005). Predicting expatriate job performance for selection purposes: a quantitative review. Journal of Cross-Cultural Psychology, 36 (5), 590-620. doi: 10.1177/0022022105278544 [go to publisher's site]
E. Derous & M.P. Born (2005). Impact of face validity and information about the assessment process on test motivation and performance. Le Travail Humain, 68 (4), 317-336.
E.A.J. van Hooft, M.P. Born, T.W. Taris, H. van der Flier & R.W.B. Blonk (2004). Predictors of job search behavior among employed and non-employed people. Personnel Psychology, 57 (1), 25-60.
E. Derous, M.P. Born & K. de Witte (2004). How applicants want and expect to be treated: Applicants' selection treatment beliefs and the development of the Social Process Questionnaire on Selection. International Journal of Selection and Assessment, 12 (1/2), 99-119.
N.J. Kolk, M.P. Born & H. van der Flier (2004). A triadic approach to the construct validity of the assessment center: The effect of categorizing dimensions into a feeling, thinking, and power taxonomy. European Journal of Psychological Assessment, 20 (3), 149-156. doi: 10.1027/1015-5759.20.3.149 [go to publisher's site]
N.J. Kolk, M.P. Born & H. van der Flier (2004). Three method factors explaining the low correlations between assessment center ratings and scores on personality inventories. European Journal of Personality, 18 (2), 127-141. doi: 10.1002/per.504
E.A.J. van Hooft, M.P. Born, T.W. Taris & H. van der Flier (2004). Job search behavior and the theory of planned behavior: Immigrant - majority group differences in The Netherlands. Journal of Vocational Behavior, 65 (3), 366-390. doi: 10.1016/j.jvb.2003.09.001
N.J. Kolk, M.P. Born & H. van der Flier (2003). The transparant assessment center. The effect of revealing dimensions to applicants. Applied Psychology, 52 (4), 648-668. doi: 10.1111/1464-0597.00156 [go to publisher's site]
E.A.J. van Hooft, A.M.L. Raes, T.W. Taris, V. Brenninkmeijer, R.W.B. Blonk, M.P. Born & H. van der Flier (2003). Determinanten van werkzoekgedrag bij autochtone en allochtone werklozen (Determinants of job-seeking behavior of native and ethnic minority unemployed persons). Gedrag en Organisatie, 16, 418-435.
E.A.J. van Hooft, M.P. Born, T.W. Taris & H. van der Flier (2002). Culturele verschillen in werkzoekgedrag: motivationele factoren en belemmeringen bij het zoeken naar werk. Gedrag en Organisatie, 15 (1), 52-71.
N.J. Kolk, M.P. Born & H. van der Flier (2002). Assessment center rating procedures: Cognitive load during the observation phase. International Journal of Selection and Assessment, 10 (4), 271-278.
N.J. Kolk, M.P. Born & H. van der Flier (2002). Common rater variance as explanation for the lack of construct validity of assessment center dimensions. Human Performance, 15 (4), 325-337.
C. Robie, M.P. Born & M.J. Schmit (2001). Personal and situational determinants of personality responses: A partial reanalysis and reinterpretation of the Schmit et al (1995) data. Journal of Business and Psychology, 16, 101-117.
G.J. Greguras, C. Robie & M.P. Born (2001). Applying the social model to self and peer evaluations. Journal of Management Development, 20, 508-525.
M.P. Born, P.E.A.M. van der Maesen de Sombreff & K.I. van der Zee (2001). A multimedia situational judgment test for social intelligence. Journal of eCommerce and Psychology, 2, 54-72.
N.J. Kolk, M.P. Born & A.E. Akkerman (1998). De analyse/presentatie opdracht: een meta-analyse van de psychometrische kwaliteiten van een veelzijdig assessment center onderdeel. Gedrag en Organisatie, 11, 148-160.

M.Ph. Born (2019). De A&O-psycholoog is everywhere. De Psycholoog, 54 (4), 48-49.
M.Ph. Born & S. Tierie (2015). Er is meer nodig dan een goed stel hersens: Lessen uit de selectiepsychologie. TH en MA, 22 (2), 46-48.
M.Ph. Born (2012). Het selecteren van rechters: Oude en nieuwe methoden. Rechtstreeks, 17-26.
S. Nandram, K.J. Samson & M.P. Born (2007). Persoonlijkheid van ondernemers. Economisch-Statistische Berichten, 84-85.
P.E.A.M. van der Maesen de Sombreff, M.P. Born, K.I. Oudenhoven-van der Zee & D. Ruhe (2003). Situationele beoordelingstests in de schijnwerpers. De Psycholoog, 38 (2), 58-67.
M.P. Born & P.G.W. Jansen (2001). HRM vanuit het perspectief van persoon-omgevingfit. De Psycholoog, 36, 356-362.

K.A. Pekaar, A.B. Bakker, D. van der Linden & M.Ph. Born (2020). The impact of emotional intelligence on daily work life. In R.J. Burke & S. Pignata (Eds.), Handbook of research on stress and well-being in the public sector (pp. 122-136). Cheltenham UK: Edward Elgar
C.C.S. Liem, M. Langer, A. Demetriou, A.M.F. Hiemstra, A. Sukma Wicaksana, M.Ph. Born & C.J. Koenig (2018). Psychology meets machine learning: Interdiscplinary perspectives on algorithmic job candidate screening. In H.J. Escalante, I. Guyon & S. Escalera (Eds.), The Springer Series on Challenges in Machine Learning (pp. 197-253). Switzerland: Springer Nature doi: 10.1007/978-3-319-98131-4_9
D. van der Linden, D. Pelt, C.S. Dunkel & M.Ph. Born (2017). Personality, personnel selection, and job performance. In V. Zeigler-Hill & T.K. Shackelford (Eds.), Encyclopedia of Personality and Individual Differences (in press). Basel: Springer AG doi: 10.1007/978-3-319-28099-8_790-1
F. Patterson, M. Kerrin, M.Ph. Born, J.K. Oostrom & L. Prescott-Clements (2015). What are values and how can we assess them? Implications for values-based recruitment in healthcare. In J. Cleland & S.J. Durning (Eds.), Researching medical education (pp. 167-179). Oxford: Wiley doi: 10.1002/9781118838983
J.K. Oostrom, M.Ph. Born & H.T. van der Molen (2013). Webcam tests in personnel selection. In D.A.J.A. Derks & A.B. Bakker (Eds.), The psychology of digital media at work (pp. 166-180). Sussex, UK: Psychology Press
M.P. Born & D. Scholarios (2005). Decision making in selection. In A.V.A.M. Evers, O. Smit-Voskuyl & N. Anderson (Eds.), The Blackwell Handbook of Personnel Selection (pp. 267-290). Oxford, UK: Blackwell
N. Anderson, M.P. Born & N. Cunningham-Snell (2001). Recruitment and selection: Apllicant perspectives and outcomes. In N. Anderson, D.S. Ones, H.K. Senangil & C. Viswasvaren (EDS) (Eds.), Handbook of Industrial, Work and Organizational Psychology (Personnel Psychology, volume 1) (pp. 200-218). Londen: Sage
M.P. Born & P.G.W. Jansen (1997). Assessment and selection during organizational turnaround. In N. Anderson & P. Herriot (Eds.), International handbook of selection and assessment (pp. 247-265). Chichester: John Wiley

M.Ph. Born & A.V.A.M. Evers (2020). Individueel Assessment. In W. Schaufeli & A.B. Bakker (Eds.), De Psychologie van Arbeid en Gezondheid (4de Editie) (pp. 91-110). Houten: Bohn Stafleu Van Loghum
H. Verhoef, C.E. West, N. Bleichrodt, P.H. Dekker & M.P. Born (2003). Effects of micronutrients during pregnancy and early infancy on mental and psychomotor development. In F.M. Delange & K.P. West (Eds.), Micronutrient deficiences in the first months of life (Nestle Nutrition Workshop Series Pediatric Program Vol.52) (pp. 327-357). Vevey/Basel: Nestec/Karger
M.P. Born (2001). Handleiding Vragenlijst prestatiemotivatiestijl voor managementfuncties VPMS. In P PITS (Ed.), Manual VPMS acieving styles questionnaire for managerial jobs (pp. 1-1). Voorburg: PITS Test Publishers

M.Ph. Born, A.M.F. Hiemstra & J.K. Oostrom (Eds.). (2018-2018) Journal of Personnel Psychology, 17.

M.Ph. Born (Ed.). (2008-2008) Zeitschrift fur Personalpsychologie.
M.Ph. Born (Ed.). (2008-2008) Human Performance.
M.Ph. Born (Ed.). (2008-2008) International Journal of Testing.
M.Ph. Born (Ed.). (2008-2008) International Journal of Selection and Assessment.
M.Ph. Born (Ed.). (2008-2008) Gedrag en Organisatie.
M.Ph. Born (Ed.). (2007-2007) Human Performance.
M.Ph. Born (Ed.). (2007-2007) Gedrag en Organisatie.
M.Ph. Born (Ed.). (2007-2007) International Journal of Selection and Assessment.
M.Ph. Born (Ed.). (2006-2006) International Journal of Selection and Assessment.
M.Ph. Born (Ed.). (2006-2006) Human Performance.
M.P. Born (Ed.). (2003-2003) European Journal of Personality.
M.P. Born (Ed.). (2003-2003) International Journal of Selection and Assessment.

S.S. Nandram & M.P. Born (2009). Behavioral attributes: A comparison between nascent entrepreneurs, established entrepreneurs and managers. In NRI Working paper series 09-03. Breukelen: Nijenrode Business University
M.P. Born, L.A.L. de Meijer, H. van Loon & H.T. van der Molen (2005). Through the eyes of the assessor: Assessor-related factors and score differences between ethnically diverse applicants at the Dutch police. In I. Nikolaou, I.T. Robertson & J.F. Salgado (Eds.), Organizational convicence: The role of employee selection and assessment-equal opportunities and diversity. Istanbul
S.T. Mol, M.P. Born, M.E. Willemsen & H.T. van der Molen (2005). Psychometric Properties of an Instrument to Predict Expatriate Job Performance. In R.H. Herzfeldt (Ed.), Radical Perspectives in Intercultural Management. Oxford

M. Meeuwisse, L.A.L. de Meijer, M.Ph. Born & S.E. Severiens (2016, augustus 23). Learning, earning, family and leisure. Life domains and academic careers. Dublin, ECER.
M. Meeuwisse, L.A.L. de Meijer, M.Ph. Born & S.E. Severiens (2015, juni 17). Studeren met een (bij)baan: overeenkomsten en verschillen tussen autochtone en niet-westerse allochtone studenten. Leiden, Onderwijs Research Dagen.
L.A.L. de Meijer, M.Ph. Born, J. van Zielst & H.T. van der Molen (2015, mei 28). Through the eyes of the assessor: Demographic and perceived similarity with regard to score differences between ethnically diverse applicants. Oslo, Norway, European Association of Work and Organizational Psychology (EAWOP).

L.A.L. de Meijer, M. Meeuwisse, M.Ph. Born & S.E. Severiens (2014, augustus 28). Learning. Earning, Leisure, and Family. Life Domains and Academic Careers (part 2). Padova, Italy, Open Spaces for Interaction and Learning Diversities.
M. Meeuwisse, L.A.L. de Meijer, M.Ph. Born & S.E. Severiens (2014, augustus 28). Learning. Earning, Leisure, and Family. Life Domains and Academic Careers (part 1). Padova, Italy, Open Spaces for Interaction and Learning Diversities.

G. Noordzij, E.A.J. van Hooft, H. van Mierlo & M.Ph. Born (2013, mei 23). The effects of trained 2x2 achievement goals on motivation after feedback. Munster, Germany, Presentation at the 16th Congress of European Association of Work and Organizational Psychology,.
J. Oostrom, L.A.L. de Meijer & M.Ph. Born (2012, juli 1). Verbal ability, personality, and emotional intelligence as predictors of sales proficiency. Amsterdam, The Netherlands, 8th conference of the International Test Commission (ITC).

G. Noordzij, E.A.J. van Hooft, H. van Mierlo & M.Ph. Born (2012). The effects of trained 2x2 achievement goals on motivation after feedback. International Conference on Motivation: Frankfurt am Main, Germany.
J.K. Oostrom, L. Bos-Broekema, A.W. Serlie, M.Ph. Born & H.T. van der Molen (2011). Pretest and posttest reactions to an in-basket exercise. 26th annual conference of the Society for Industrial and Organizational Psychology (SIOP): Chicago, Illinois (2011, april 14 - 2011, april 16).
J.K. Oostrom, L. Bos-Broekema, A.W. Serlie, M.Ph. Born & H.T. van der Molen (2011). How do applicants perceive a computerized in-basket? 15th Conference of the European Association of Work and Organizational Psychology (EAWOP): Maastricht, The Netherlands (2011, mei 25 - 2011, mei 28).
J.K. Oostrom, M.Ph. Born, A.W. Serlie & H.T. van der Molen (2011). Effects of individual differences on the perceived job relatedness of a multimedia SJT and a webcam test. 15th Conference of the European Association of Work and Organizational Psychology (EAWOP): Maastricht, The Netherlands (2011, mei 25 - 2011, mei 28).
J.K. Oostrom, M.Ph. Born, A.W. Serlie & H.T. van der Molen (2011). Implicit trait policies in multimedia situational judgment tests for leadership skills: Can they predict leadership behavior? EAWOP small group meeting on selection and assessment in Europe: Athens, Greece (2011, juni 21 - 2011, juni 23).
G. Noordzij, E.A.J. van Hooft, H. van Mierlo, A.J. van Dam & M.Ph. Born (2011). Effects of a learning goal oriented training on self-regulation. 4th International Conference on Unemployment, Job Insecurity, and Health: Helsinki, Finland (2011, september 19 - 2011, september 22).
G. Noordzij, E.A.J. van Hooft, H. van Mierlo & M.Ph. Born (2011). Effective Employment counseling: A cluster analytic investigation. 15th conference of the European Association of Work and Organizational Psychology: Maastricht, The Netherlands. (2011, mei 25 - 2011, mei 28).
J.K. Oostrom, M.P. Born, A.W. Serlie & H.T. van der Molen (2010). The predictive validity of implicit policies in situational judgment tests. The 25th annual conference of the Society for Industrial and Organizational Psychology (SIOP): Atlanta, Georgia (2010, april 8 - 2010, april 10).
G. Noordzij, E.A.J. van Hooft, H. van Mierlo & M.P. Born (2010). Identification of effective behaviors of reemployment-counselors: A Critical Incident Study. Society of Industrial and Organizational Psychology Conference: Atlanta (2010, april 9 - 2010, april 11).
A.W. Serlie, J.K. Oostrom & M.P. Born (2010). Unproctored testing in a virtual world: does it matter? 7th Conference of the International Test Commission (ITC): Hong Kong, China (2010, juli 19 - 2010, juli 21).
A. Allalouf & M.P. Born (2009). Symposium on quality control guidelines. 11th European Congress of Psychology: Oslo (2009, juli 7 - 2009, juli 10).
J.K. Oostrom, M.P. Born, A.W. Serlie & H.T. van der Molen (2009). Webcam Testing: Validation of an Innovative Open-Ended Multimedia Test. The 24th annual conference of the Society for Industrial and Organizational Psychology (SIOP): New Orleans (2009, april 2 - 2009, april 4).
A.M. Hiemstra, E. Derous & M.P. Born (2009). Ethnicity and resume¿s. The 14th conference of the European Association of Work and Organizational Psychology (EAWOP): Santiago de Compostela (2009, mei 13 - 2009, mei 16).
F. de Kock, M.P. Born & F. Lievens (2009). A review of accuracy research on assessor judgment in assessment centers. The 29th Annual Conference of the Assessment Centre Study Group: Stellenbosch, South Africa.
M.P. Born (2009). An ISO standard for assessment in work and organizational settings. In D. Bartram Invited ITC Symposium on International Guidelines and Standards relating to Tests and Testing. 11th European Congress of Psychology: Oslo (2009, juli 7 - 2009, juli 10).
G. Noordzij, E.A.J. van Hooft, H. van Mierlo, A.J. van Dam & M.Ph. Born (2009). Effects of a learning goal oriented training on self-regulation in job seeking. 24th Annual Conference of the Society for Industrial and Organizational Psychology: New Orleans (2009, april 2 - 2009, april 4).
M.P. Born (2009). Studiesucces maakt een verschil. National Education Conference: Eindhoven (2009, november 25 - 2009, november 26).
A.J. Kuntze, H.T. van der Molen & M.P. Born (2009). Separate counseling communication skills after basic and advanced microskills training. 29th International Congress of Psychology: Berlin.
L.A.L. de Meijer, M.Ph. Born, J. van Zielst & H.T. van der Molen (2009). The construct-driven development of a video-based situational judgment test: A study in a multi-ethnic setting. 11th European Congress of Psychology (ECP): Oslo, Norway (2009, juli 1 - 2009, juli 3).
M. Meeuwisse, M.P. Born & S.E. Severiens (2009). The family-study interface: Differences and similarities between ethnic minority and ethnic majority students. Annual conference of the Dutch Association of Researchers in the field of Industrial and Organizational Psychology (WAOP): [s.l.] (2009, november 1).
M. Meeuwisse, S.E. Severiens, L.M. Vermeulen & M.P. Born (2009). Reasons for withdrawal from higher vocational education. 13th biennial conference of the European Association for Research on Learning and Instruction (EARLI): Amsterdam (2009, augustus 1).
M. Meeuwisse, S.E. Severiens & M.P. Born (2009). Learning environment, interaction, sense of belonging and study success in ethnically diverse student groups. 13th biennial conference of the European Association for Research on Learning and Instruction (EARLI): Amsterdam (2009, augustus 1).
E.A.J. van Hooft & M.P. Born (2009). Faking on Personality Tests: Is Eye-Tracking Useful in Detecting Faking? The 24th annual conference of the Society for Industrial and Organizational Psychology (SIOP): New Orleans (2009, april 2 - 2009, april 4).
M.P. Born & E. Derous (2008). Applicant perceptions in The Netherlands. 6th Conference of the International Test Commission: Liverpool, England (2008, juli 1).
M. Meeuwisse, S.E. Severiens & M.P. Born (2008). Exploring reasons for withdrawal from higher vocational education in the Netherlands. A comparison of ethnic minority and nonminority students. EARLI: Gothenborg (2008, mei 1).
J.K. Oostrom, M.P. Born, A.W. Serlie & H.T. van der Molen (2008). Situational Judgment Testing Versus Webcam Testing: A Comparison in Terms of Predictive Validity. 6th Conference of the International Test Commission: Liverpool (2008, juni 1 - 2008, juni 1).
J.K. Oostrom, M.P. Born, A.W. Serlie & H.T. van der Molen (2008). Multimedia Testing: A Study on the Predictive Validity and Test-Taker Reactions to Technological Advanced Situational Tests. WAOP-conferentie: Heerlen (2008, november 1 - 2008, november 1).
E.A.J. van Hooft & M.P. Born (2008). Faking on personality tests: Is eye-tracking useful in detecting intentional response distortion? 6th Conference of the International Test Commission: Liverpool, UK (2008, juli 1).
J.K. Oostrom, M.P. Born, A.W. Serlie & H.T. van der Molen (2008). Webcam testing: Validation of an innovative open-ended multimedia test. Dutch-Flemish meeting on Personnel Selection and Recruitment: Groningen, The Netherlands (2008, oktober 17 - 2008, oktober 17).
M.P. Born (2008). Het kiezen van talent [The selection of talent]. GITP Jaarcongres Helden, Narcisten en Avatars: Rotterdam (2008, november 11 - 2008, november 11).
M.P. Born (2008). How an ISO Standard in occupational assessment provision might improve quality. Presentation in L. Hornke symposium Towards an international ISO-norm for professional assessment: Common themes and varieties among existing professional standards. 29th International Congress of Psychology: Berlin.
M.P. Born & F. Cheung (2008). Testing and assessment in emerging and developing countries. 29th International Congress of Psychology: Berlin.
R.P. Butter & M.P. Born (2008). Validity of a contextualized conscientiousness scale for ph.d. candidate performance. 23nd annual conference of the Society for Industrial and Organizational Psychology (SIOP),: San Francisco (2008, april 10 - 2008, april 12).
M. Meeuwisse, S.E. Severiens & M.P. Born (2008). Uitval in het hbo.Uitvalredenen voor niet-westers allochtone en autochtone studenten. ORD: Eindhoven (2008, juni 1).
M.P. Born & C. Foxcrofth (2008). On-line Readings in Testing and Assessment. 29th International Congress of Psychology: Berlin.
M.P. Born (2008). The IO Psychologist's handshake with the counselor. In F. Leung, Chair. Personnel psychology and career counseling: Competing paradigms or twins separated at birth? 29th International Congress of Psychology: Berlin.
M.P. Born, M.E. Kevenaar & W. Mybergh (2008). Self concepts and response styles in personality testing across cultures. In Born, M.Ph. & Cheung, F. Testing and assessment in emerging and developing countries. 29th International Congress of Psychology: Berlin.
L.A.L. de Meijer, M.P. Born, H. van Loon & H.T. van der Molen (2007). Assessor-related factors and score differences between ethnically diverse Dutch police applicants. 22nd annual conference of the Society for Industrial and Organizational Psychology (SIOP): New York (2007, april 1).
M.P. Born, C. Robie & G.J. Greguras (2001). Appraisal of team members' personality during managerial selection: a social relations analysis. 10th European Congress on Work and Organizational Psychology: Praha (2001, mei 16).

L.A.L. de Meijer, M. Meeuwisse, M.Ph. Born & S.E. Severiens (2015). The leisure-study interface and academic outcomes: Testing a structural model. 16th Biennial EARLI Conference for Research on Learning and Instruction 2015: Cyprus (2015, augustus 25 - 2015, augustus 29).
F. Cheung & M.P. Born (2010). Symposium on the CCPAI. 11th European Congress of Psychology: Oslo (2009, juli 7 - 2009, juli 10).
L.A.L. de Meijer, M.P. Born, H. van Loon & H.T. van der Molen (2006). Assessor-related factors and score differences between ethnically diverse police applicants. Annual conference of the Dutch Association of Researchers in the field of Industrial and Organizational Psychology (WAOP): Nijmegen (2006, november 1).
M.P. Born, L.A.L. de Meijer, H. van Loon & H.T. van der Molen (2006). Through the eyes of the assessor: Assessor-related factors and score differences between ethnically diverse applicants at the Dutch Police. Annual Conference of the Division of Occupational Psychology of the British Psychological Society: Leicester, UK (2006, januari 11 - 2006, januari 13).
L.A.L. de Meijer, M.P. Born, J. van Zielst & H.T. van der Molen (2006). Analyzing judgments of ethnically diverse applicants: Dutch police selection findings. 21st annual conference of the Society for Industrial and Organizational Psychology (SIOP): Dallas, TX (2006, mei 1).
L.A.L. de Meijer, M.P. Born, G. Terlouw & H.T. van der Molen (2006). Criterion-related validity of Dutch police officer selection and ethnic differences. 21st annual conference of the Society for Industrial and Organizational Psychology (SIOP): Dallas, TX (2006, mei 1).
S.T. Mol, M.P. Born, H.T. van der Molen & E. Derous (2006). Predicting the Expatriation Willingness of Prospective Domestic Entry-Level Job Applicants. 66 th Annual Meeting of the Academy of Management: Atlanta, GA (2006, augustus 1).
M.P. Born, N. Cem-Ersoy, E. Derous & H.T. van der Molen (2006). Antecedents of other-oriented and self-oriented organizational citizenship behavior in Turkey and The Netherlands. 26 th International Congress of Applied Psychology: Athens, Greece (2006, juli 1).
M.P. Born & S. Nandram (2006). Entrepreneurial attributes during the life stages of enterprise and entrepreneur. 21e annual conference of the Society of Industrial and Organizational Psychology: Dallas (2006, mei 5 - 2006, mei 7).
M.P. Born (2006). Panel Discussion Selecting effective expatriates. 21st annual conference of the Society of Industrial and Organizational Psychology: Dallas (2006, mei 5 - 2006, mei 7).
M.P. Born (2006). Recruitment and selection devices: What we know about equivalence across ethnic groups. 5th conference of the International Test Commission: Brussels (2006, juni 6 - 2006, juni 8).
M.P. Born (2006). Focused meeting on issues in developing countries: A panel discussion. 5th Conference of the International Test Commission: Brussels (2006, juni 6 - 2006, juni 8).
M.P. Born & C. Foxcroft (2006). Writing assessment items and instructional texts for English Second Language speakers: A practical guide. 5th Conference of the International Test Commission: Brussels (2006, juni 6 - 2006, juni 8).
M.P. Born (2006). Application of the social relations model in performance ratings. A South African case study. 26th Assessment Centre Study Group Conference, , Spier Convention Centre Stellenbosch: South Africa (2006, maart 22 - 2006, maart 24).
M.P. Born (2006). I obtained my Master title in Industrial and Organisational Psychology! So What? NIP HRM-symposium De A&O Taart: Utrecht (2006, maart 10).
M.P. Born (2006). Assessing the quality of our assessment methods. Workgroup meeting of the International Accreditation Forum and PAC Meeting: Rome (2006, maart 12).
M.P. Born & A.W. Serlie (2006). Prior knowledge and personality test scores. First Dutch-Flemish Meeting on Personnel Selection and Recruitment: Hengelo (2006, oktober 2).
M.P. Born & I. Coyne (2006). Emotions, perceptions and behaviors of a multicultural workforce. Productive and counterproductive behavior in the workplace. 26th International Congress of Applied Psychology: Athens, Greece (2006, juli 16 - 2006, juli 21).
M.P. Born (2006). Colored recruitment and selection devices? Equivalence for different cultural groups. Lustrum Symposium NOA 10 years. Diversity in development, Koninklijk Instituut van de Tropen: Amsterdam (2006, november 2).
N. Cem-Ersoy, M.P. Born & H.T. van der Molen (2006). Effects of norm violations on feelings of shame and guilt: Findings from Turkey and The Netherlands. 18th congress of international association for cross-cultural psychology: Island of Spetses, Greece.
I. Coyne & M.P. Born (2006). Honesty and Integrity Tests. NIP HR Section Symposium: Bilthoven (2006, november 17).
L.A.L. de Meijer, M.P. Born, G. Terlouw & H.T. van der Molen (2005). Assessors' perceptions explaining ethnic score differences in selection: Dutch findings. The 20th annual conference of the Society for Industrial and Organizational Psychology (SIOP): Los Angeles, CA.
L.A.L. de Meijer, M.P. Born, G. Terlouw & H.T. van der Molen (2005). Ethnic score differences on cognitive ability and personality: Dutch findings. The 20th annual conference of the Society for Industrial and Organizational Psychology (SIOP): Los Angeles, CA.
L.A.L. de Meijer, M.P. Born, G. Terlouw & H.T. van der Molen (2005). Criterion-related validity of Dutch police officer selection and ethnic differences. The annual conference of the Dutch Association of Researchers in the field of Industrial and Organizational Psychology (WAOP): Rotterdam, The Netherlands.
N. Cem-Ersoy, M.P. Born & H.T. van der Molen (2005). Conceptualizing OCB in Turkey. 12th European Congress on Work and Organizational Psychology: Istanbul, Turkey (2005, mei 12 - 2005, mei 15).
E.A.J. van Hooft, R.G. Jones & M.P. Born (2005). Applicant personality characteristics as predictors of job pursuit decisions. 20th annual conference of the Society of Industrial and Organizational Psychology: Los Angeles (2005, april 15 - 2005, april 17).
M.P. Born, N. Cem-Ersoy & E. Derous (2005). Leadership style and organizational citizenship behavior: The Turkish case. 9th European Congress of Psychology: Granada (2005, juni 1 - 2005, juni 1).
S.T. Mol, M.P. Born, M.E. Willemsen & H.T. van der Molen (2005). Personnel Selection in Multinational Organizations : the necessity of (pre)selecting upcoming expatriates during domestic organizational entry. Assocation of Researchers in the Field of Work and Organizational Psychology (WAOP): Groningen (2005, november 1 - 2005, november 1).
M.E.E. Ascalon, D. Schleicher & M.P. Born (2005). Cross-cultural social intelligence: Development of a theoretically-based measure. 20th annual conference of the Society of Industrial and Organizational Psychology: Los Angeles (2005, april 15 - 2005, april 17).
S.T. Mol, M.P. Born, M.E. Willemsen & H.T. van der Molen (2004). Predicting Expatriate Job Performance for Selection Purposes: A Quantitative Review. First-Ever Global Mobility Benchmarking Conference for HR Professionals: Chicago (2004, april 1).
S.T. Mol, M.E. Willemsen, M.P. Born & H.T. van der Molen (2004). Validation of an intercultural effectiveness training. 28th International Congress of Psychology: Beijing (2004, augustus 8).
S.T. Mol, M.P. Born, M.E. Willemsen & H.T. van der Molen (2004). Het voorspellen van expatriate werkprestaties voor selectiedoeleinden: een meta-analyse. De Tweede Landelijke Expatdag [Second Nationwide Expatday]: Hilversum (2004, januari 1).
M.P. Born, L.A.L. de Meijer, H. van Loon & H.T. van der Molen (2004). Applicant, assessor, and selection method factors related to ethnic score differences in police officer selection. 28th International Congress of Psychology: Beijng (2004, augustus 8).
L.A.L. de Meijer, M.P. Born, G. Terlouw & H.T. van der Molen (2004). Subjective selection measures and ethnic score differences in Dutch police officer selection. 4th International Conference of the International Test Commission: Williamsburg (2004, oktober 7).
E.A.J. van Hooft, M.P. Born, T.W. Taris, H. van der Flier & R.W.B. Blonk (2004). Bridging the gap between intentions and behavior: Implementation intentions, action control, and procrastination. 19th annual conference of the Society of Industrial and Organizational Psychology: Chicago (2004, april 2).
S.T. Mol, M.P. Born, M.E. Willemsen & H.T. van der Molen (2004). Expatriate training. 28th International Congress of Psychology: Beijing, China (2004, augustus 1).
A.J. Kuntze, H.T. van der Molen & M.P. Born (2004). The relationship between the big five factors and interpersonal behaviour. 12th European Conference on Personality: Groningen (2004, juli 18).
G.J. Greguras, C. Robie, R.J. Koenigs & M.P. Born (2004). What do self and peer ratings really measure? Annual conference of the Academy of Management: New Orleans LA (2004, augustus 6).
E. Derous, M.P. Born & K. de Witte (2004). Procedural antecedents of test motivation and test performance. 19th annual conference of the Society of Industrial and Organizational Psychology: Chicago (2004, april 2).
M.P. Born & C. Foxcroft (2004). Readability of instructional material in English for first- and second-language readers. 4th International Conference of the International Test Commission: Williamsburg VA (2004, oktober 7).
M.P. Born, S.T. Mol, T. Zijlstra & M.E. Willemsen (2004). Expatriate jobs: Perceived importance and universal relevance of required competencies. 28th International Congress of Psychology: Beijng (2004, september 8).
L.A.L. de Meijer, M.P. Born, G. Terlouw & H.T. van der Molen (2004). Score differences between ethnic groups during selection: A study at the Dutch police. 12th European Conference on Psychology: Groningen (2004, juli 19).
E.A.J. van Hooft, M.P. Born, T.W. Taris & H. van der Flier (2003). Cultural differences in the predictors of job search behavior. 18th annual conference of the Society of Industrial and Organizational Psychology: Orlando (2003, april 1).
S.T. Mol, M.P. Born, M.E. Willemsen & H.T. van der Molen (2003). Het voorspellen van expatriate werkprestates voor selectiedoeleinden: een meta-analyse. De Tweede Landelijke Expatdag: Hilversum.
S.T. Mol, M.P. Born & H.T. van der Molen (2003). Het meten van Werkprestaties van Internationale Managers: Vraagstellingen en Proposities rond de Ontwikkeling van Criteria voor Selectie en Training. Annual meeting of the Association of Researchers in the Field of Work and Orgnisational Psychology (WAOP): Groningen.
S.T. Mol, M.P. Born, M.E. Willemsen & H.T. van der Molen (2003). Het voorspellen van expatriate werkprestaties voor selectiedoeleinden: een meta-analyse. Meeting of the GITP Research department, GITP International BV: Rotterdam.
N. Anderson, F. Lievens, K. van Dam & M.P. Born (2003). Gender bias in assessment center ratings: A construct-driven investigation into a British assessment center. PHRRG meeting: Maryland, USA (2003, mei 1).
N. Anderson, F. Lievens, K. van Dam & M.P. Born (2003). A construct-driven investigation of gender-bias in assessment center ratings. 11th European Congress on Work and Organizational Psychology: Lisboa (2003, mei 14).
M.P. Born & W.M.M. Altink (2003). Is there an international entrepreneurial competency profile? Symposium Entrepreneurial Success: What today's I/0 researchers can offer after Nach at the 18th annual conference of the Society of Industrial and Organizational Psychology: Orlando (2003, april 1).
S.T. Mol, M.P. Born & H.T. van der Molen (2003). On expatriate effectiveness and goofy criteria. 18th annual conference of the Society of Industrial and Organizational Psychology: Orlando (2003, april 1).
S.T. Mol, M.P. Born & H.T. van der Molen (2002). Het meten van werkprestaties van internationale managers: vraagstellingen en proposities rond de ontwikkeling van criteria voor selectie en training. AIO/OIO conferentie van de werkgemeenschap arbeids- en Organisatiepsychologie: Groningen (2002, november 8).
H. Verhoef, C.E. West, N. Bleichrodt, P.H. Dekker & M.P. Born (2002). Effects of micronutrients during pregnancy and early infancy on mental development. 52nd Nestle Nutrition Workshop: Micronutrients Deficiencies in the first Month of Life: Dubai (2002, oktober 13).
E.A.J. van Hooft, M.P. Born, T.W. Taris & H. van der Flier (2002). Job search behavior among employed and non-employed people. 17th annual conference of the Society of Industrial and Organizational Psychology: Toronto (2002, januari 1).
E.A.J. van Hooft, M.P. Born, T.W. Taris & H. van der Flier (2002). Gender differences and job search behaviour in The Netherlands. 17th annual conference of the Society of Industrial and Organizational Psychology: Toronto (2002, januari 1).
M.P. Born, P.E.A.M. van der Maesen de Sombreff, D. Ruhe & K.I. van der Zee (2001). Validation of a multimedia situational judgment test for social intelligence. HRM conference on Organisational Renewall: Challenging HRM: Nijmegen (2001, november 15).
M.P. Born, P.E.A.M. van der Maessen de Sombreff & K. Zee (2001). A multimedia situational judgment test for social intelligence. 16th annual conference of the Society of Industrial and Organizational Psychology: San Diego (2001, april 27).
N.J. Kolk, M.P. Born & F.J. Flier (2001). Construct validity of assessment center dimensions: Why the Campbell & Fiske criterion does not apply. symposium "Assessment center dimension validation: Are we asking the wrong questions?': San Diego (2001, april 27).
E.A.J. van Hooft, M.P. Born, T.W. Taris & H. van der Flier (2001). Sexeverschillen in sollicitatiegedrag (gender differences and job search behavior). Conference of the "Werkgemeenschap voor Onderzoekers op het terrein van de Arbeids- en Organisatiepsychologie'' (WAOP): Leiden (2001, november 16).
E.A.J. van Hooft, M.P. Born, T.W. Taris & H. van der Flier (2001). The explanatory power of the theory of planned behaviour for employed and unemployed job searchers. The 10th European Congress on Work and Organizational Psychology: Praag (2001, mei 16).
E.A.J. van Hooft, M.P. Born, T.W. Taris & H. van der Flier (2001). Job search behavior and minority groups. Kurt Lewin Institute Conference: Zeist (2001, mei 10).
N.J. Kolk, M.P. Born & F.J. Flier (2001). Three barriers in external construct validation of assessment center ratings. The 16th annual conference of the Society of Industrial and Organizational Psychology: San Diego (2001, april 27).

M.P. Born (2002). Boekbespreking [Bespreking van het boek The role of constructs in psychological and educational measurement]. .

M. Meeuwisse & M.P. Born (2009). Familie- (bij)baan- vrije tijd- school interferentie en facilitatie voor studenten van diverse etnische achtergronden. (Intern rapport). onbekend: College van Bestuur
L.A.L. de Meijer & M.P. Born (2006). SAPS benchmarking project: Final report. An evaluation of the selection procedure for SAPS entry-level constable positions. (Extern rapport). Pretoria, South Africa: South African Police Service (SAPS)
E.A.J. van Hooft, M.P. Born, T.W. Taris & H. van der Flier (2004). Werk zoeken en werk vinden: Een vergelijkend onderzoek onder Turkse en autochtone Nederlanders. (Extern rapport). Amsterdam: Vrije universiteit Amsterdam
E.A.J. van Hooft, M.P. Born, T.W. Taris & H. van der Flier (2002). Determinanten van sollicitatiegedrag: Werkzoekgedrag van specifieke groepen op arbeidsmarkt. (Extern rapport). Amsterdam: FPP VUA

M.P. Born (2008). Keuren en Kleuren (Assessment and Diversity) (2008, november 4). Amsterdam: Free University
M.P. Born (2007). Vruchten van Selectie. . Rotterdam: Erasmus Universiteit Rotterdam

Stichting Abbas fonds

Start date approval

Jan/2020

End date approval

Jan/2023

Place

GRONINGEN

Description

Beoordelingscommissie

Full Professor

University

Erasmus University Rotterdam

School

Erasmus School of Social and Behavioural Sciences

Department

Department of Psychology, Education & Child Studies/ Work and Organizational Psychology

Country

The Netherlands

Telephone

0104088799

Vital Cities and Citizens

Additional Information

Affiliated to the VCC program to support and contribute to research, education and social impact of the programme (www.eur.nl/en/research/erasmus-initiatives/vital-cities- and-citizens).

Role

Ambassador
Address
Visiting address
Burg. Oudlaan 50
3062 PA Rotterdam
Postal address
Postbus 1738
3000 DR Rotterdam