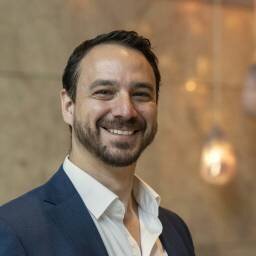 Assistant professor
International Institute of Social Studies
Academic staff unit
Location

Kortenaerkade 12, 's - Gravenhage

Room

I4-05

Email
‹

Back to overview
Profile
I am Assistant Professor of Humanitarian Aid and Disaster Governance. For over fifteen years I have studied and worked in humanitarian aid, disaster governance, and environmental sociology, especially in conflict-affected and vulnerable settings. I lecture on humanitarian action, disaster risk reduction, methodology, and safety and security for in-situ/fieldwork research. At the moment, I have a particular interest in researching the compound effects and challenges of climate change, protracted crises, and displacement for humanitarian aid and disaster response and disaster risk reduction (DRR). I am also interested in the ethical, safety, and security aspects of research.
I serve as a Board Member of the International Humanitarian Studies Association (IHSA) and as convener of the Peace and Ecology in the Anthropocene commission at the International Peace Research Association (IPRA). I also serve as a reviewer in leading journals and often take research, monitoring and evaluation, and advisory consultancy work. This work allows me to develop action research on a regular basis, so I can stay close to the experiences and processes taking place in my fields of study.
Before my current position at ISS, I worked as a researcher, project manager, and consultant with local and international NGOs, the United Nations, Governmental organisations, and in the private sector. I have also been an academic, lecturer, and visiting professor at various universities; led humanitarian aid groups; and researched in-situ the occurrence of several conflicts, crises, and natural hazard-related disasters. As a researcher and practitioner, my work has taken me to multiple complex and disaster-prone places, such as Afghanistan, Bangladesh, Chile, Jordan, Peru, South Sudan, Uganda, and Yemen.
I hold a PhD in Humanitarian Aid and Disaster Governance from the International Institute of Social Studies (ISS) of Erasmus University Rotterdam, an MA in Environmental Studies from the University of Melbourne, and a BA in Sociology and BA in Political Science from the A. Hurtado University. I also hold diplomas in Quantitative Multivariable Analysis, Environmental Impact Assessment, Public Policy, and Sustainable Development. Regarding applied research, I have experience and training in the development of fieldwork in hostile, complex and remote areas, with certifications by the United Nations, Red Cross, Centre for Safety and Development, GCORE, and RedR.
Rodrigo Mena Fluhmann (2018) - Disaster Risk Reduction under high levels of conflict: The case of Afghanistan - International Peace Research Association (IPRA) Conference
Rodrigo Mena Fluhmann (2018) - Security and Safety for field research in complex, remote and hazardous places - International Peace Research Association (IPRA)
Rodrigo Mena Fluhmann (2018) - Disaster response and emergency aid in high-intensity conflict scenarios. The cases of South Sudan and Afghanistan - ISA 59th Annual Convention
Rodrigo Mena Fluhmann (2018) - Disaster response and emergency aid in high-intensity conflict scenarios. The cases of South Sudan and Afghanistan - ISA 59th Annual Convention
Rodrigo Mena Fluhmann (2017) - The Triage of Aid: Prioritizing who to help in High-Intensity Conflict Scenarios. The case of South Sudan - EADI Nordic Conference
Rodrigo Mena Fluhmann (2016) - Disaster response in high-intensity conflict scenarios: Aid-Society relations, challenges and legitimacy - IPRA 2016 General Conference on Agenda for Peace and Development
Rodrigo Mena Fluhmann (2016) - Micro Social Conflict and Silent Disasters: two cases of community conflict during times of drought - World Conference on Humanitarian Studies
Rodrigo Mena Fluhmann (2015) - Crisis como oportunidad para la resiliencia social - Latin American Congress of Sociology
Rodrigo Mena Fluhmann (2015) - Cambio climático como problema social: Un problema ambiental socialmente construido - Latin American Congress of Sociology
Rodrigo Mena Fluhmann (2015) - Urban Agriculture, Poverty Alleviation and Food Security: A complex relationship - Conferencia Internacional de la Tierra.
Rodrigo Mena Fluhmann (2015) - Perspectivas socioecológicas del Agua - Seminar Cambio Climático, Recursos Hídricos Y Desarrollo
Rodrigo Mena Fluhmann (2014) - Socio-Natural Disasters and Resilience: The case study of Valparaiso's fires in Chile, a Political Ecology review - Latin American Congress of Political Ecology