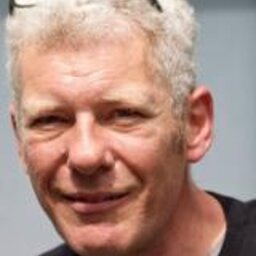 Full Professor
Erasmus School of Health Policy & Management
Health Care Governance (HCG)
Location

Burg. Oudlaan 50, Rotterdam

Telephone

+31104088912

Email
‹

Back to overview
Profile
My main research interest lies in the building, functioning and consequences of knowledge infrastructures for the governance of health care. I have studied such infrastructures both at (inter)national (e.g. the working of science advisory bodies), sectoral (e.g. the use of performance indicators in health care), organisational (e.g. planning & control cycles in hospitals) and shopfloor levels (e.g. the implementation and use of information technologies). Currently my main interest is in information infrastructures for quality and safety in health care. Projects related to this agenda are studies on the Pational program for elderly care and the TopCare program (focused on relating care and researh for complex hospital patients).…
My main research interest lies in the building, functioning and consequences of knowledge infrastructures for the governance of health care. I have studied such infrastructures both at (inter)national (e.g. the working of science advisory bodies), sectoral (e.g. the use of performance indicators in health care), organisational (e.g. planning & control cycles in hospitals) and shopfloor levels (e.g. the implementation and use of information technologies). Currently my main interest is in information infrastructures for quality and safety in health care. Projects related to this agenda are studies on the Pational program for elderly care and the TopCare program (focused on relating care and researh for complex hospital patients). Also I am involved in several studies with and focused on the work of the Healthcare Inspectorate. 
Methodologically, I have specialised in qualitative, mainly ethnographic research methods. I have become increasingly interested in 'interventionist' or 'action' research as well as on the study of 'complex' interventions in health care and 'mixed methods' research.
I am a member of the Dutch research school of Science, Technology & Modern Culture and of the Society for the Social Study of Science. I participate in the European Health Policy Group, a group of political scientists and economists studying (comparative) health policy.
I teach in several programs of the Dept.of Health Policy and Management, coordinating a course on Change management in the Bachelor program and one on quality and safety in healthcare for the Master Healthcare management, and lecturing in several other courses (e.g. on philosophy of science, supervision in healthcare and healthcare governance). I also coordinate a course on Science & Technology Studies in the Erasmus University College and a course on Organizing for Quality in the Nfu Master program on Quality and safety in healthcare..
W.E. Bijker, R.A. Bal & R. Hendriks (2009). Paradox of Scientific Authority. The role of Scientific Advice in Democracies. Boston: The MIT Press
T. Zuiderent, M.M.H. Strating, A.P. Nieboer & R.A. Bal (2009). Sociological refigurations of patient safety; ontologies of improvement and 'acting with' quality collaboratives in healthcare. Social Science & Medicine, 69 (12), 1713-1721. doi: 10.1016/j.socscimed.2009.09.049
H. Pirnejad, Z. Niazkhani, H. van der Sijs, M. Berg & R.A. Bal (2008). Impact of a computerized physician order entry system on nurse-physician collaboration in the medication process. International Journal of Medical Informatics, 77, 735-744. doi: 10.1016/j.ijmedinf.2008.04.001
R.A. Bal, W.E. Bijker & R. Hendriks (2005). Democratisation of scientific advice - Authors advocate getting dressed for public performance, not nakedness is bad. British Medical Journal, 330 (7491), 602-602.

W.E. Bijker, R.A. Bal & R. Hendriks (2009). Paradox of Scientific Authority. The role of Scientific Advice in Democracies. Boston: The MIT Press
T. Zuiderent, M.M.H. Strating, A.P. Nieboer & R.A. Bal (2009). Sociological refigurations of patient safety; ontologies of improvement and 'acting with' quality collaboratives in healthcare. Social Science & Medicine, 69 (12), 1713-1721. doi: 10.1016/j.socscimed.2009.09.049
H. Pirnejad, Z. Niazkhani, H. van der Sijs, M. Berg & R.A. Bal (2008). Impact of a computerized physician order entry system on nurse-physician collaboration in the medication process. International Journal of Medical Informatics, 77, 735-744. doi: 10.1016/j.ijmedinf.2008.04.001
R.A. Bal, W.E. Bijker & R. Hendriks (2005). Democratisation of scientific advice - Authors advocate getting dressed for public performance, not nakedness is bad. British Medical Journal, 330 (7491), 602-602.

H. Pirnejad, P. Amiri, Z. Niazkhani, A. Shiva, K. Makhdoomi, S. Abkhiz, I.H. van der Sijs & R.A. Bal (2019). Preventing potential drug-drug interactions through alerting decision support systems: A clinical context based methodology. International Journal of Medical Informatics, 127, 18-26. doi: 10.1016/j.ijmedinf.2019.04.006
J.H. Kok, I.P. Leistikow & R.A. Bal (2019). The pedagogy of regulation: Strategies and instruments to supervise learning from adverse events. Regulation & Governance. doi: 10.1111/rego.12242
S. van Herwaarden, I. Wallenburg, J. Messeling & R.A. Bal (2018). Opening the black box of DRGs: Unpacking the technical remuneration structure of the Dutch DRG system. Health Economics, Policy and Law. doi: 10.1017/S1744133118000324 [go to publisher's site]
S.M. van Hooft, Y.N. Becqué, J. Dwarswaard, A.L. van Staa & R.A. Bal (2018). Teaching self-management support in Dutch bachelor of nursing education: a mixed methods study of the curriculum. Nurse Education Today, 68, 146-152. doi: 10.1016/j.nedt.2018.06.005 [go to publisher's site]
M.H. Maaijen, M. Felder, A.A. de Bont & R.A. Bal (2018). Mapmaking and the (re)organization of professional practice: a case study of Dutch primary care. Journal of professions and organization, 5 (3), 230-247. doi: 10.1093/jpo/joy009 [go to publisher's site]
Z. Niazkhani, M. Cheshmekaboodi, H. Pirnejad, K. Makhdoomi, A.A. Nikibakhsh, S. Abkhiz, A. Mivefroshan, L. Jafari, J. Zeynali, H. Mahmoodzadeh, A. Taghizadeh Afari & R.A. Bal (2018). Enabling informed policymaking for chronic kidney disease with a registry: initiatory steps in Iran and the path forward. Health Policy and Technology, 7 (1), 73-80. doi: 10.1016/j.hlpt.2018.01.004 [go to publisher's site]
L. Verweij, R.L.E. Wehrens, L.E. Oldenhof, R.A. Bal & A. Francke (2018). Perspectives of nursing professionals and older adults differ on aspects of care for older people after a nationwide improvement program. Bmc Health Services Research, 18 (321). doi: 10.1186/s12913-018-3114-x
F.R.M. Leijten, V. struckmann, E. van Ginneken, T. Czypionka, M. Kraus, M. Reiss, A. Tsiachristas, M. Boland, A.A. de Bont, R.A. Bal & M.P.M.H. van Molken (2018). The SELFIE framework for integrated care for multi-morbidity: Development and description. Health Policy, 122, 12-22. doi: 10.1016/j.healthpol.2017.06.002
G.R.M. Scholten, L. Muijsers, J. Moen & R.A. Bal (2018). Structuring ambiguity in hospital governance. International Journal of Health Planning and Management, 1-15. doi: 10.1002/hpm.2693
K. Paul, I. Wallenburg & R.A. Bal (2018). Putting public health infrastructures to the test: Introducing HPV vaccination in Austria and the Netherlands. Sociology of Health and Illness, 40 (1), 67-81. doi: 10.1111/1467-9566.12595
J. Fischer, H.M. van de Bovenkamp & R.A. Bal (2018). The challenge of democratic patient representation. Understanding the representation work of patient organizations through methodological triangulation. Health Policy. doi: 10.1016/j.healthpol.2018.11.011
J. van Erp, I. Wallenburg & R.A. Bal (2018). Responsive regulation in a layered healthcare system. From cosmetic to institutionalised compliance. Public Administration. doi: 10.1111/padm.12518
I. Wallenburg & R.A. Bal (2018). The gaming healthcare practitioner: How practices of datafication and gasification reconfigure care. Health Informatics Journal. doi: 10.1177/1460458218796608
J.H. Kok, I.P. Leistikow & R.A. Bal (2018). Patient and family engagement in incident investigations: exploring hospital manager and incident investigators' experiences and challenges. Journal of Health Services Research & Policy. doi: 10.1177/1355819618788586
J. van Erp, I. Wallenburg & R.A. Bal (2018). Performance regulation in a networked healthcare system: From cosmetic to institutionalized compliance. Public Administration. doi: 10.1111/padm.12518
R.A. Bal (2017). Playing the Indicator Game: Reflections on Strategies to Position an STS Group in a Multi-disciplinary Environment. Engaging Science, Technology, and Society, 3, 41-52. doi: 10.17351/ests2017.111
J.C.F. van Oijen, K.J. Grit, H.M. van de Bovenkamp & R.A. Bal (2017). Effects of EU harmonization policies on national public supervision of clinical trials: A dynamic cycle of institutional change and institutional work. Health Policy. doi: 10.1016/j.healthpol.2017.06.008
R.A. Bal (2017). Evidence-based policy as reflexive practice. What can we learn from evidence-based medicine? Journal of Health Services Research & Policy, 22 (2), 113-119. doi: 10.1177/1355819616670680
H.M. van de Bovenkamp, A.M.V. Stoopendaal & R.A. Bal (2017). Working with layers: the governance and regulation of health care quality in an institutionally layered system. Public Policy and Administration, 32 (1), 45-65. doi: 10.1177/0952076716652934
A.D. Ceornodolea, R.A. Bal & J.L. Severens (2017). Epidemiology and Management of Atrial Fibrillation and Stroke: Review of Data from Four European Countries. Stroke:8593207. doi: 10.1155/2017/8593207
T. Broer, R.A. Bal & M. Pickersgill (2017). Problematisations of complexity. On the notion and production of diverse complexities in healthcare interventions and evaluations. Science as Culture, 26 (2), 135-160. doi: 10.1080/09505431.2016.1212003
C. Smits, J. Jukema, A. Harps-Timmerman, A.M.V. Stoopendaal, A.M. Kamper, M.M.H. Strating & R.A. Bal (2017). Sustainable care improvement programs supported by undergraduate health care education. Clinical Nursing Studies, 5 (3), 26-33. doi: 10.5430/cns.v5n3p26
M. Kok, R.A. Bal, C. Roelofs & J. Schuit (2017). Improving health promotion through central rating of interventions: the need for responsive guidance. Health Research Policy and Systems, 15 (100). doi: 10.1186/s12961-017-0258-9
N.J.S. Patty, H.M. van Dijk, I. Wallenburg, R.A. Bal, T.J.M. Helmerhorst, J. van Exel & J.M. Cramm (2017). To vaccinate or not to vaccinate? Perspectives on HPV vaccination among girls, boys, and parents in the Netherlands. BMC Public Health, 17 (1), 872. doi: 10.1186/s12889-017-4879-2
S.M. van Hooft, J. Dwarswaard, R.A. Bal, M.M.H. Strating & A.L. van Staa (2016). What factors influence nurses' behavior in self-management support? An explorative questionnaire study. International Journal of Nursing Studies, 63, 65-72. doi: 10.1016/j.ijnurstu.2016.08.017
B.J.A. Hipple, S. Adams & R.A. Bal (2016). Dynamic of online and off-line watching in self-management programs. First Monday - Peer Reviewed Journal on the Internet, 21 (1). doi: 10.5210/fm.v21i1.5625
T. Broer, R.A. Bal & M.J. Pickersgill (2016). Problematisations of Complexity: On the notion and production of diverse complexities in healthcare interventions and evaluations. Science as Culture. doi: 10.1080/0905431.2016.1212003
R.A. Bal (2016). Evidence-based policy as reflexive practice. What can we learn from evidence-based medicine? Journal of Health Services Research & Policy, 22 (2), 113-119. doi: 10.1177/1355819616670680
M.I. Bal, J.N.T. Sattoe, P.D.D.M. Roelofs, R.A. Bal, A.L. van Staa & H.S. Miedema (2016). Exploring effectiveness and effective components of self-management interventions for young people with chronic conditions: a systematic review. Patient Education and Counseling, 99 (8), 1293-1309. doi: 10.1016/j.pec.2016.02.012
D.V. Ivanova, I. Wallenburg & R.A. Bal (2016). Care in place: a case study of assembling a carescape. Sociology of Health and Illness, 38 (8), 1336-1348. doi: 10.1111/1467-9566.12477
L. Schakel, A.M.V. Stoopendaal & R.A. Bal (2016). Publieke belangen in de zorg:Wie borgt ze,wie vult ze in? Tijdschrift voor Toezicht, 7 (2), 10-28. doi: 10.5553/TvT/187987052016007002003
B.J.A. Hipple, S.A. Adams, T. Broer & R.A. Bal (2016). Proud2Bme: exploratory research on care and control in young women's online eating disorder narratives. Health, 20 (3), 220-241. doi: 10.1177/1363459315574118
I. Wallenburg, J. Quartz & R.A. Bal (2016). Making hospitals governable. Performativity and institutional work in ranking practices. Administration and Society, 1-26. doi: 10.1177/0095399716680054
E. van Veen-Berkx, D.F. de Korne, O. Olivier, R.A. Bal & G. Kazemier (2016). Benchmarking operating room departments in the Netherlands Evaluation of a benchmarking collaborative between eight university medical centres. Benchmarking-an International Journal, 23 (5), 1171-1192. doi: 10.1108/BIJ-04-2014-0035
M.J.C. Aspria, M. de Mul, S. Adams & R.A. Bal (2016). Of blooming flowers and multiple sockets: infrastructure integration and the sociotechnical imaginary. Science and Technology Studies, 29 (3), 68-87.
L. Behr, K.J. Grit, R.A. Bal & P.B.M. Robben (2015). Framing and re-framing critical incidents in hospitals. Health Risk & Society, 17 (1), 81-97. doi: 10.1080/13698575.2015.1006587
J.N.T. Sattoe, M.I. Bal, P.D.D.M. Roelofs, R.A. Bal, H.S. Miedema & A.L. van Staa (2015). Self-management interventions for young people with chronic conditions: A systematic overview. Patient Education and Counseling, 98 (6), 704-715. doi: 10.1016/j.pec.2015.03.004
R.A. Bal, A.M.V. Stoopendaal & H.M. van de Bovenkamp (2015). Veerkracht en Veiligheid: hoe kan regulering van de zorg daaraan bijdragen? Nederlands Tijdschrift voor Geneeskunde, 159 (A9614).
S.M. van Hooft, J. Dwarswaard, S. Jedeloo, R.A. Bal & A.L. van Staa (2015). Four perspectives on self-management support by nurses for people with chronic conditions: A Q-methodological study. International Journal of Nursing Studies, 52, 157-166. doi: 10.1016/j.ijnurstu.2014.07.004
E. van Loon & R.A. Bal (2014). Uncertainty and the Development of Evidence-Based Guidelines. Valuation Studies, 2 (1), 43-64. doi: 10.3384/vs.2001-5992.142143
H.M. van de Bovenkamp, M. de Mul, J.G.U. Quartz, J.W.M. Weggelaar - Jansen & R.A. Bal (2014). Institutional layering in governing healthcare quality. Public Administration, 92 (1), 208-223. doi: 10.1111/padm.12052
K. Paul, C. Avezaat, R.D. Friele, J.N. IJzermans & R.A. Bal (2014). Organ donation as transition work: policy discourse and clinical practice in the Netherlands. Health, 18 (4), 369-387. doi: 10.1177/1363459313501357
E. van Loon, N. Oudshoorn & R.A. Bal (2014). Studying design and use of healthcare technologies in interaction: the social learning perspective in a Dutch quality improvement collaborative program. Health, 6, 1903-1918. doi: 10.4236/health.2014.615223
T. Broer, A.P. Nieboer & R.A. Bal (2014). Mutual powerlessness in client participation practices in mental health care. Health Expectations, 17 (2), 208-219. doi: 10.1111/j.1369-7625.2011.00748.x
J.N.T. Sattoe, S.R. Hilberink, A.L. van Staa & R.A. Bal (2014). Lagging behind or not? Four distinctive social participation patterns among young adults with chronic conditions. Journal of Adolescent Health, 54 (4), 397-403. doi: 10.1016/j.jadohealth.2013.09.017
J.M. Cramm, S.A. Adams, B.J.A. Hipple, A. Tsiachristas, R.A. Bal, R. Huijsman, M.P.M.H. Rutten - van Molken & A.P. Nieboer (2014). The role of disease management programs in the health behavior of chronically ill patients. Patient Education and Counseling, 95 (1), 137-142. doi: 10.1016/j.pec.2013.12.017
M.J.C. Aspria, M. de Mul, S.A. Adams & R.A. Bal (2014). Intergrating users in an interactive video education project: reframing the patient-centered strategy of a cystic fibrosis centre. Communications of the ACM, 34 (23), 439-453.
R.L.E. Wehrens, M.P.M. Bekker & R.A. Bal (2014). Hybrid Management Configurations in Joint Research. Science, Technology & Human Values, 39 (1), 6-41. doi: 10.1177/0162243913497807
A. Tsiachristas, B.J.A. Hipple, S.A. Adams, R.A. Bal & M.P.M.H. Rutten - van Molken (2014). Identifying and explaining the variability in development and implementation costs of disease management programs in the Netherlands. Bmc Health Services Research, 14, 518. doi: 10.1186/s12913-014-0518-0
E. van Loon, T. Zuiderent & R.A. Bal (2014). Diagnostic Work through Evidence- Based Guidelines: Avoiding Gaps Between Development and Implementation of a Guideline for Problem Behaviour in Elderly Care. Science as Culture, 23 (2), 153-176. doi: 10.1080/09505431.2013.809411
H. Pirnejad, Z. Niazkhani & R.A. Bal (2013). Clinical Communication in Diagnostic Imaging Studies: A mixed-method Study of Pre- and Post-Implementation of a Hospital Information System. Applied Clinical Informatics (ACI), 4 (4), 541-555. doi: 10.4338/ACI-2013-06-RA-0042
M.G.H. Niezen, R.A. Bal & A.A. de Bont (2013). Reconfiguring Policy and Clinical Practice: How Databases Have Transformed the Regulation of Pharmaceutical Care. Science, Technology & Human Values, 83, 119-124. doi: 10.1177/0162243911435277
A.M.V. Stoopendaal & R.A. Bal (2013). Conferences, tablecloths and cupboards: How to understand the situatedness of quality improvements in long-term care. Social Science & Medicine, 78, 78-85. doi: 10.1016/j.socscimed.2012.11.037
J.M. Cramm, M.M.H. Strating, R.A. Bal & A.P. Nieboer (2013). A large-scale longitudinal study indicating the importance of perceived effectiveness, organizational and management support for innovative culture. Social Science & Medicine, 83, 119-124. doi: 10.1016/j.socscimed.2013.01.017
J.M. Cramm, A. Tsiachristas, B.J.A. Hipple, S.A. Adams, R.A. Bal, R. Huijsman, M.P.M.H. Rutten - van Molken & A.P. Nieboer (2013). The management of cardiovascular disease in the Netherlands: analysis of different programmes. International Journal of Integrated Care, 13, 1-16.
S.S. Slaghuis, M.M.H. Strating, R.A. Bal & A.P. Nieboer (2013). A measurement instrument for spread of quality improvement in healthcare. International Journal for Quality in Health Care, 25 (2), 125-131. doi: 10.1093/intqhc/mzt016
H. Pirnejad, C. Gao, R.E. Reddingius, A. Rijneveld & R.A. Bal (2013). Improving chemotherapy processes with a protocol-based information system: A pre and post-implementation study. International Journal of Medical Informatics, 82, 220-229. doi: 10.1016/j.ijmedinf.2012.12.001
R.L.E. Wehrens, M.P.M. Bekker & R.A. Bal (2012). Dutch Academic Collaborative Centres for Public Health: development through. Evidence & Policy (print), 8 (2), 149-170. doi: 10.1332/174426412X640063
R.L.E. Wehrens & R.A. Bal (2012). Health programs struggling with complexity: A case study of the Dutch 'PreCare' project. Social Science & Medicine, 75, 274-282. doi: 10.1016/j.socscimed.2012.02.052
M.M.H. Strating, T. Broer, S. van Rooijen, R.A. Bal & A.P. Nieboer (2012). Quality improvement in long-term mental health: results from our collaboratives. Journal of Psychiatric Research, 19, 379-388. doi: 10.1111/j.1365-2850.2011.01802.x
M. Kok, L. Vaandrager, R.A. Bal & J.W.R. Schuit (2012). Practitioner opinions on health promotion interventions that work: Opening the 'black box' of linear evidence-based approach. Social Science & Medicine, 74 (5), 715-723. doi: 10.1016/j.socscimed.2011.11.021
T. Broer, A.P. Nieboer & R.A. Bal (2012). Governing mental health care. How power is exerted in and through a quality improvement program. Public Administration, 90, 800-815. doi: 10.1111/j.1467-9299.2011.01967.x
B.J.A. Hipple, S.A. Adams, A.P. Nieboer & R.A. Bal (2012). Disease management projects and the Chronic Care Model in action: baseline qualitative research. Bmc Health Services Research, 12, 114-132. doi: 10.1186/1472-6963-12-114
C. van Egmond & R.A. Bal (2011). Boundary Configurations in Science Policy: Modeling Practices in Health Care. Science, Technology & Human Values, 36 (1), 108-130. doi: 10.1177/0162243910366131
R.L.E. Wehrens, M.P.M. Bekker & R.A. Bal (2011). Coordination of research, policy and practice: a case study of collaboration in the field of public health. Science and Public Policy, 38 (10), 755-766. doi: 10.3152/030234211X13111546663412
H. Pirnejad, Z. Niazkhani, J.E.C.M. Aarts & R.A. Bal (2011). What Makes an Information System More Preferable for Clinicians? A Qualitative Comparison of Two Systems. Journal of the American Medical Informatics Association, 392-396. doi: 10.3233/978-1-60750-806-9-392
R.A. Bal & T. Zuiderent (2011). The practice of markets. Are we drinking from the same glass? Health Economics, Policy and Law, 6 (1), 139-145. doi: 10.1017/S1744133110000368
M.M.H. Strating, A.P. Nieboer, T. Zuiderent & R.A. Bal (2011). Creating effective quality-improvement collaboratives: a multiple case study. BMJ Quality & Safety, 20 (4), 344-350. doi: 10.1136/bmjqs.2010.047159
S.S. Slaghuis, M.M.H. Strating, R.A. Bal & A.P. Nieboer (2011). A framework and a measurement instrument for sustainability of work practices in long-term care. Bmc Health Services Research, 11 (314). doi: 10.1186/1472-6963-11-314
K.M.M. Lemmens, M.P.M.H. Rutten - van Molken, J.M. Cramm, R. Huijsman, R.A. Bal & A.P. Nieboer (2011). Evaluation of a large scale implementation of disease management programmes in various Dutch regions: a study protocol. Bmc Health Services Research, 11 (6), 1-9.
G.B. Robert, J.E. Anderson, S.J. Burnett, K. Aase, B. Andersson-Gare, R.A. Bal, J. Calltorp, F. Nunes, J.W.M. Weggelaar - Jansen, C.A. Vincent & N.J. Fulop (2011). A longitudinal, multi-level comparative study of quality and safety in European hospitals: the QUASER study protocol. Bmc Health Services Research, 11 (285), 1-9. doi: 10.1186/1472-6963-11-285
T. Broer, A.P. Nieboer, M.M.H. Strating, H.W.C. Michon & R.A. Bal (2011). Constructing the social: an evaluation study of the outcomes and processes of a 'social participation' improvement project. Journal of Psychiatric and Mental Health Nursing, 18, 323-332. doi: 10.1111/j.1365-2850.2010.01669.x
C. van Egmond, M.P.M. Bekker, R.A. Bal & T.E.D. van der Grinten (2011). Connecting evidence and policy: bringing researchers and policy makers together for effective evidence-based health policy in the Netherlands: a case study. Evidence & Policy (print), 7 (1), 25-39. doi: 10.1332/174426411X552981
Z. Niazkhani, H. Pirnejad, J.E.C.M. Aarts, S.A. Adams & R.A. Bal (2011). Reporting Qualitative Research in Health Informatics: REQ-HI Recommendations. Studies in Health Technology and Informatics, 2011 (169), 877-881. doi: 10.3233/978-1-60750-806-9-877
R. Goud, M. van Engen-Verheul, N.F. de Keizer, R.A. Bal, A. Hasman, I. Hellemans & N. Peek (2010). The effect of computerized decision support on barriers to guideline implementation: A qualitative study in outpatient cardiac rehabilitation. International Journal of Medical Informatics, 79 (6), 430-437. doi: 10.1016/j.ijmedinf.2010.03.001
M. Oertle & R.A. Bal (2010). Understanding non-adherence in chronic heart failure: a mixed-method case study. Quality & Safety in Health Care, 19 (37), 1-5. doi: 10.1136/qshc.2009.033563
R.L.E. Wehrens, M.P.M. Bekker & R.A. Bal (2010). The construction of evidence-based local health policy through partnerships: Research infrastructure, process and context in the Rotterdam 'Healthy in the City' programme. Journal of Public Health Policy, 31 (4), 447-460.
T. Broer, A.P. Nieboer & R.A. Bal (2010). Quest for client autonomy in improving long-term mental health care. International Journal of Mental Health Nursing, 19 (6), 385-393. doi: 10.1111/j.1447-0349.2010.00699.x
T. Broer, A.P. Nieboer & R.A. Bal (2010). Opening the black box of quality improvement collaboratives: an Actor-Network theory approach. Bmc Health Services Research, 10 (265), 1-9. doi: 10.1186/1472-6963-10-265
P. Makai, M.A. Koopmanschap, R.A. Bal & A.P. Nieboer (2010). Cost-effectiveness of a pressure ulcer quality collaborative. Cost Effectiveness and Resource Allocation, 8 (11), 1-31. doi: 10.1186/1478-7547-8-11
M.P.M. Bekker, C. van Egmond, R.L.E. Wehrens, K. Putters & R.A. Bal (2010). Linking research and policy in Dutch healthcare: infrastructure, innovations and impacts. Evidence & Policy (print), 6 (2), 237-253. doi: 10.1332/174426410X502464
A.K. Dixon, R. Robertson & R.A. Bal (2010). The experience of implementing choice at point of referral: a comparison of the Netherlands and England. Health Economics, Policy and Law, 295-317. doi: 10.1017/S1744133110000058
C. Pollitt, S. Harrison, G. Dowswell, S. Jerak & R.A. Bal (2010). Performance regimes in health care: institutions, critical junctures and the logic of escalation in England and the Netherlands. Evaluation. The International Journal of Theory, Research and Practice, 16 (1), 13-29. doi: 10.1177/1356389009350026
H. Pirnejad, Z. Niazkhani, H. van der Sijs, M. van den Berg & R.A. Bal (2009). Evaluation of the Impact of a CPOE System on Nurse-physician Communication - A Mixed Method Study. Methods of Information in Medicine, 48 (4), 350-360. doi: 10.3414/ME0572
T. Zuiderent, M.M.H. Strating, A.P. Nieboer & R.A. Bal (2009). Sociological refigurations of patient safety; ontologies of improvement and 'acting with' quality collaboratives in healthcare. Social Science & Medicine, 69 (12), 1713-1721. doi: 10.1016/j.socscimed.2009.09.049
M. van den Berg, R. Frenken & R.A. Bal (2009). Quantitative data management in quality improvement collaboratives. Bmc Health Services Research, 9 (175), 1-11.
S.A. Adams & R.A. Bal (2009). Practicing Reliability: Reconstructing Traditional Boundaries in the Gray areas of Health information review on the web. Science, Technology & Human Values, 34, 34-54. doi: 10.1177/0162243907311267
H. Pirnejad, Z. Niazkhani, M. Berg & R.A. Bal (2008). Intra-organizational communication in healthcare considerations for standardization and ICT application. Methods of Information in Medicine, 47, 336-345. doi: 10.3414/ME0502
A.A. de Bont & R.A. Bal (2008). Conflicting perceptions of an inter-disciplinary telemedicine project. How a successful project failed. BMC Medical Informatics and Decision Making, 8 (47), 1-8.
H. Pirnejad, R.A. Bal & M. Berg (2008). Building an inter-organizational communication network and challenges for preserving interoperability. International Journal of Medical Informatics, 77, 818-827. doi: 10.1016/j.ijmedinf.2008.05.001
H. Pirnejad, Z. Niazkhani, H. van der Sijs, M. Berg & R.A. Bal (2008). Impact of a computerized physician order entry system on nurse-physician collaboration in the medication process. International Journal of Medical Informatics, 77, 735-744. doi: 10.1016/j.ijmedinf.2008.04.001
H. Pirnejad, R.A. Bal, A.P. Stoop & M. Berg (2007). Inter-onganisational communication networks in healthcare: centralised versus decentralised approaches. International Journal of Integrated Care, 7, 1-12.
Y.J.F.M. Jansen, A.A. de Bont, M.M.E. Foets, M.A. Bruijnzeels & R.A. Bal (2007). Tailoring intervention procedures to routine primary health care practice: an ethnographic process evaluation. Bmc Health Services Research, 7 (125), 1-8. doi: 10.1186/1472-6963-7-125
A.P. Stoop, R.A. Bal & M. Berg (2007). OZIS and the politics of safety: Using ICT to create a regionally accessible patient medication record. International Journal of Medical Informatics, 76S, S229-S235. doi: 10.1016/j.ijmedinf.2006.05.023
R.A. Bal, F. Mastboom, H.P. Spiers & H. Rutten (2007). The product and process of referral optimizing general practitioner-medical specialist interaction through information technology. International Journal of Medical Informatics, 76, 28-34. doi: 10.1016/j.ijmedinf.2006.05.033
R.A. Bal & F. Mastboom (2007). Engaging with Technologies in Practice: Travelling the Northwest Passage. Science as Culture, 16 (3), 253-266.
A.A. de Bont, H.J. Stoevelaar & R.A. Bal (2007). Databases as policy instruments. About extending networks as evidence-based policy. Bmc Health Services Research, 7 (200), 1-6. doi: 10.1186/1472-6963-7-200
I. van der Ploeg, B.R. Winthereik & R.A. Bal (2006). EPRs in the consultation room: A discussion of the literature on effects on doctor-patient relationships. Ethics and Information Technology, 8, 73-83. doi: 10.1007/s10676-005-0951-1
S.A. Adams, R.A. Bal & F. Hiddema (2006). Full of promise, failed in practice: a discussion of barriers encountered during an attempt to integrate physician-patient e-mail communication in the care process at a Dutch eye hospital. International Journal of Healthcare Technology and Management, 7, 252-265.
Y.J.F.M. Jansen, R.A. Bal, M.A. Bruijnzeels, M.M.E. Foets, H.A.A. Frenken & A.A. de Bont (2006). Coping with methodological dilemmas; about establishing the effectiveness of interventions in routine medical practice. Bmc Health Services Research, 6 (160). doi: 10.1186/1472-6963-6-160
R.A. Bal, W.E. Bijker & R. Hendriks (2005). Democratisation of scientific advice - Authors advocate getting dressed for public performance, not nakedness is bad. British Medical Journal, 330 (7491), 602-602.
R.A. Bal (2005). How to kill with a ballpoint: credibility in Dutch Forensic Science. Science, Technology & Human Values, 30, 1-24. doi: 10.1177/0162243904270722
R.A. Bal, W.B. Bijker & R. Hendriks (2004). Education and debate: Democratisation of scientific advice. British Medical Journal, 329, 1339-1341.
R. Hendriks, R.A. Bal & W.E. Bijker (2004). Beyond the species barrier: The health council of the Netherlands. Social Epistemology, 18, 271-299.
R.A. Bal, R. Hendriks & W.E. Bijker (2002). Honderd jaar gezondheidsraad. VI Coördinatiemechanismen en het gezag van de gezondheidsraad. Nederlands Tijdschrift voor Geneeskunde, 146 (42), 1996-2000.

H.M. van de Bovenkamp, A.M.V. Stoopendaal, L.E. Oldenhof & R.A. Bal (2017). Regeldruk en Regelruimte: de wereld achter het zachtgekookte eitje en de koelkast. Zorgvisie Magazine.
H.M. van de Bovenkamp, A.M.V. Stoopendaal, L.E. Oldenhof & R.A. Bal (2017). De wereld achter het zachtgekookte eitje: Regeldruk en regelruimte in de verpleeghuiszorg. ZorgVisie (Maarssen), 11, 16-17. doi: 10.1007/s411187-017-0169-y
J. van Oijen, K.J. Grit & R.A. Bal (2017). Investeer in het toezicht op de uitvoering van onderzoek! Podium voor Bio-ethiek, 23 (3), 32-35.
J.W.M. Weggelaar - Jansen, H.M. van de Bovenkamp & R.A. Bal (2016). Zand in de kwaliteitsmachinerie. Medisch Contact, 2016 (15), 36-38.
R.A. Bal (2015). Evidence-based policy als reflexieve praktijk. Wat kunnen we leren van evidence-based medicine? Tijdschrift voor Gezondheidsethiek, 25 (4), 108-113.
R.A. Bal (2014). Reken ziekenhuis niet af op sterftecijfer. NRC Handelsblad, 7 mrt 2014, 14-15.
C.E. de Korte, D.F. de Korne, J.P. Martinez, J.R. Rosenthal, J.C.A. Sol, N.S. Klazinga & R.A. Bal (2014). Diabetetic Retionopathy care--an international quality comparison. International Journal of Health Care Quality Assurance, 27 (4), 308-319. doi: 10.1108/IJHCQA-11-2012-0106
J. Legemaate, K.J. Grit, E. Plomp, M. de Die, R.D. Friele & R.A. Bal (2014). Pleidooi voor een Wet toezicht kwaliteit zorgsector. Tijdschrift voor Gezondheidsrecht, 38 (2), 94-103. doi: 10.5553/TvGR/016508742014038002002
I. Storm, J.A.M. Oers, van, M. Kok, R.A. Bal, L. Tubbing, J. Harting, M.W.J. Jansen, M.P.M. Bekker, K. Dittrich & Th. Paulussen (2014). Consortium Instruments for Integrated Action (i4i). Tijdschrift voor Sociale Gezondheidszorg, 92 (1), 4-9.
A.M.V. Stoopendaal, M.M.H. Strating, A. Harps, C. Smits & R.A. Bal (2013). Met andere ogen: zorgverbetering en borging in het project Zorg voor Beter Regionaal. Kwaliteit & Zorg, 25-29.
M. Wensing, R.A. Bal & R.D. Friele (2012). Knowledge implementation in healthcare practice: a view from The Netherlands. BMJ Quality & Safety, 21, 439-442. doi: 10.1136/bmjqs-2011-000540
R.A. Bal (2012). Duurzame kennisontwikkeling in de publieke gezondheidszorg. TSG, 90 (1), 8-9.
J.E.C.M. Aarts & R.A. Bal (2011). Elektronisch voorschrijven voorbarig. Medisch Contact, 66 (12), 728-730.
F.C.J. Neefjes, R.A. Bal & P.B.M. Robben (2011). Normontwikkeling door Thematisch Toezicht. Tijdschrift voor Toezicht, 2 (4), 6-24.
H. Pons, H.F. Lingsma & R.A. Bal (2009). De ranglijst is een slechte raadgever. Medisch Contact, 64 (47), 1969-1972.
A.M.V. Stoopendaal, A.P. Nieboer, T. Zuiderent, M.M.H. Strating & R.A. Bal (2009). Zorg voor beter. Een nationaal verbeterprogramma in de langdurige zorg. TvZ. Tijdschrift voor Verpleegkunde, 10, 12-16.
A.M.V. Stoopendaal, M.M.H. Strating, H. Mostert, T. Zuiderent, A.P. Nieboer & R.A. Bal (2009). Het Eten en Drinken traject in Zorg voor Beter. TvZ. Tijdschrift voor Verpleegkunde, 10, 17-21.
R.A. Bal (2009). Patiënten 'in onderzoek': een stap verder dan het RGO-advies. TSG, 87 (8), 334-335.
T. van der Duin, S. Jerak & R.A. Bal (2009). Meer tijd voor triage. Medisch Contact, 64 (16), 705-708.
T. van der Duin, S. Jerak & R.A. Bal (2008). Advies: veleng triagetijd spoedzorgmelding naar drie minuten. Ambulancezorg, 4, 30-35.
F. de Wit, J. Haak & R.A. Bal (2008). Spiegelbijeenkomsten leveren zorgverlendes nuttige feedback. Medisch Contact, 63 (23), 990-993.
J.W.M. Weggelaar - Jansen, J.D.H. van Wijngaarden & R.A. Bal (2008). Leren in een quality collaborative. Sigma, 6, 4-8.
R.L.E. Wehrens, M.P.M. Bekker, C. van Egmond, K. Putters & R.A. Bal (2008). De Academische Werkplaats als grensorganisatie. De coördinatie van onderzoek, praktijk en beleid in de Academische Werkplaatsen. TSG, 86 (6), 1-8.
T. van der Duin, S. Jerak & R.A. Bal (2008). Twee minuten norm telefonische triage beinvloedt kwaliteit ook negatief. Ambulancezorg, 5 (4), 30-35.
R.A. Bal (2007). De bevlogen onderzoeker. Kwaliteit in beeld, 17 (2), 6-7.
J.W.M. Weggelaar - Jansen, J.D.H. van Wijngaarden & R.A. Bal (2007). Leren verbeteren- verbeterd leren Leren in een quality collaborative in Nederlandse ziekenhuizen. M en O, 6, 48-64.
C. van Egmond, M.P.M. Bekker, R.A. Bal & T.E.D. van der Grinten (2007). De Volksgezondheid Toekomst Verkenning als infrastructuur voor evidence-based gezondheidsbeleid. TSG, 85 (7), 399-406.
R.A. Bal & L. Pijnenborg (2007). SNELLER BETER PIJLER 3 Een tussenstand. ZEmagazine, 1 (2), 28-33.
R.A. Bal (2006). Publiek maken met ethische signalering. Tijdschrift voor Geneeskunde en Ethiek, 3, 94-96.
R.A. Bal (2006). Te vroeg voor euforie. Medisch Contact, 61 (47), 1886-1888.
T. Zuiderent, R.A. Bal & M. Berg (2004). Working differently; reorganizing intramural oncology. Daniel den Hoed Cancer News, 1, 1-1.
R.A. Bal (2001). Een dodelijke pen? Expertise in het Nederlands strafrecht; de balpenzaak. Krisis, tijdschrift voor actuele filosofie, 2 (3), 26-44.

W.E. Bijker, R.A. Bal & R. Hendriks (2015). The Paradox of Scientific Authority. The Role of Scientific Advice in Democracies (Chinese edition). Shanghai: Shanghai Jiao Tong University Press
W.E. Bijker, R.A. Bal & R. Hendriks (2009). Paradox of Scientific Authority. The role of Scientific Advice in Democracies. Boston: The MIT Press

M.G.H. van der Zwet, F.C.J. Neefjes & R.A. Bal (2011). Effectiviteit van Thematisch Toezicht. Leren van toezicht en toezicht op leren. Rotterdam: Erasmus Universiteit Rotterdam

M. Kroneman, C. Wagner & R.A. Bal (2018). The Netherlands: reform of long-term care. In J Braithwaite, R. Mannion, Y. Matsuyama, P.G. Shekelle & S. Al-Adawi (Eds.), Healthcare Systems: Future Predictions of Global Care (pp. 205-212). Boca Raton: CRC Press
R.A. Bal & C. Wagner (2017). Patient safety in Dutch hospitals. How can we explain success. In J. Braithwaite (Ed.), Health systems improvement across the globe. Success stories from 60 countries. Furnham: Ashgate
H.M. van de Bovenkamp, A.M.V. Stoopendaal & R.A. Bal (2016). Working in an institutionally layered system on patient safety and quality. In K. Aase (Ed.), Researching Patient Safety and Quality in Healthcare: A Nordic Perspective. Ashgate
S. de Rijcke, I. Wallenburg, P. Wouters & R.A. Bal (2016). Comparing Comparisons. On Rankings and Accounting in Hospitals and Universities. In J. Deville, M. Guggenheim & Z. Hrdličková (Eds.), Practising Comparison: Logics, Relations, Collaborations (pp. 251-280). Manchester: Mattering Press
L.E. Oldenhof, J.P. Postma & R.A. Bal (2016). Re-placing Care: Governing HealthCare through Spatial Arrangements. In E. Ferlie, K. Montgomery & A.R. Pedersen (Eds.), The Oxford Handbook of Health Care Management (pp. 415-433). Oxford: Oxford University Press
J.W.M. Weggelaar - Jansen, H. van de Bovenkamp & R.A. Bal (2016). Patiëntveiligheid in vijf Europese landen. In R Dillmann, C Wagner, W. Schellekens, J. Klein, M. Jager & T van der Grinten (Eds.), Patiëntveiligheid: Handboek voor medisch specialistische zorg (pp. 85-94). Utrecht: De Tijdstroom
P.B.M. Robben, R.A. Bal & R. Grol (2013). Overheidstoezicht door de Inspectie voor de Gezondheidszorg. In De staat van toezicht (pp. 33-74). Amsterdam
T. Zuiderent, R.A. Bal & M. Berg (2012). Patients and Their Problems: Situated Alliances of Patient-Centred Care and Pathway Development. In C. Timmermann & E. Toon (Eds.), Cancer Patients, Cancer Pathways; Historical and Sociological Perspectives (pp. 204-229). New York: Palgrave Macmillan
S. Jerak & R.A. Bal (2011). Locating the Worths of Performance Indicators. Performing Transparencies and Accountabilities in Health Care. In A. Rudinow Saetnan, H. Mork Lomell & S. Hammer (Eds.), The Mutual Construction of Statistics and Society (pp. 225/241-12). Oxon, UK: Taylor&Francis Group
A. Schipaanboord, D.M.J. Delnoij & R.A. Bal (2011). Patient empowerment in the Netherlands. In H. Löfgren, E. de Leeuw & M. Leahy (Eds.), Democratizing Health (pp. 111/8-126/8). Cheltenham UK: Edward Elgar Publishing Ltd
H. Pirnejad & R.A. Bal (2011). The Precarious Gap Between Information Technology and Patient Safety: Lessons from medication systems. In E. Rowling & J. Waring (Eds.), A Socio-Cultural Perspective on Patient Safety: Lessons from Medication Systems. London: Ashgate
W. Halffman & R.A. Bal (2010). Regulatory Futures in Retrospect. In J. Eriksson, M. Gilek & C. Ruden (Eds.), Regulating Chemical Risks (pp. 19/340-19/348). Dordrecht: Springer
R.A. Bal, M. Büscher, D. Goodwin, J. Mesman, D. Sangiorgi & A. Smith (2010). Moving towards a New View of Diagnostic Work: Some Implications. In Ethnographies of Diagnostic Work (pp. 245/260-14). Basingstoke UK: Palgrave Macmillan

H.M. van de Bovenkamp & R.A. Bal (2018). Patiëntwetenschappen: het bieden van inzichten in de complexe wereld achter de participatie agenda. In van Stichting Coleta's Chronische Circus met patientervaringsverhalen naar Patientwetenschappen: evolutie of revolutie? Amsterdam: Stichting CCC
P.B.M. Robben, K.J. Grit & R.A. Bal (2016). Inspectie voor de Gezondheidzorg. In FJH Mertens,, ER Muller & HB Winter (Eds.), Toezicht. Inspecties en autoriteiten in Nederland (Handboeken Veiligheid). Deventer: Wolters/Kluwer
R.L.E. Wehrens, M.P.M. Bekker & R.A. Bal (2014). Op het scherp van de snede: Academische werkplaatsen en balanceerwerk tussen samenwerking en verantwoording. In M Jansen, K Burhenne & M Middelweerd (Eds.), Hoge hakken in de klei. Verankering van de Academische Werkplaatsen Publieke Gezondheid in een ondernemende GGD. GGD Zuid Limburg
M.M.H. Strating, A.M.V. Stoopendaal, S.S. Slaghuis, T. Broer, A.P. Nieboer & R.A. Bal (2011). De weg naar duurzame kwaliteit in de langdurige zorg? In M. Minkman, H. Balsters, J. Mast & M. Kuiper (Eds.), Blijvend zorgen voor beter (pp. 259). Deventer: Kluwer
R.L.E. Wehrens, M.P.M. Bekker & R.A. Bal (2011). Academische werkplaatsen in ontwikkeling: ontwikkelstadia, knelpunten en opbrengsten van vijf jaar samenwerking. In M. Jansen & K. Burhenne (Eds.), Hoge hakken. lange tenen. Successen en valkuilen voor de Academische Werkplaatsen Publieke Gezondheid in Nederland. Geleen: GGD Zuid Limburg
E. den Breejen & R.A. Bal (2009). De Wmg en de versterking van de consument door keuze-informatie. In Evaluatie Wet Marktordening Gezondheidszorg (pp. 87-4). Den Haag: ZonMw
E. den Breejen & R.A. Bal (2009). Toezicht. In R.D. Friele (Ed.), Wet marktwerking gezondheidszorg. Den Haag: ZonMW
R.A. Bal (2006). Van beleid naar richtlijnen en weer terug Over het belang van 'vage figuren'. In Besturen met rationaliteit en redelijkheid Orkestratie van gezondheidszorgbeleid (pp. 81-7). Assen: Van Gorcum
R.A. Bal & A.A. de Bont (2005). Taakherschikking en ICT in de zorg. In J de Haan & L. van der Laan (Eds.), Jaarboek ICT en samenleving: kennis in netwerken (pp. 113-124). Amsterdam: Boom

I. Wallenburg, J.H. Kok & R.A. Bal (2019). Omgaan met Soft Signals in het Toezicht: Signaleren, Interpreteren en Duiden van Risico's in de Zorg door de IGJ. (Extern rapport). : Erasmus School of Health Policy & Management [go to publisher's site]
R.A.J. Borst, M. Kok, R.L.E. Wehrens & R.A. Bal (2019). Supporting translation of knowledge into better health: A critical interpretive synthesis of knowledge translation and Science & Technology Studies literature. (Intern rapport). Rotterdam: Erasmus School of Health Policy & Management
K.J. Grit, D. de Kam, R. Bouwman, H. Harmsen, R. Friele & R.A. Bal (2018). Kennissynthese calamiteitentoezicht. (Extern rapport). Rotterdam: Erasmus University Rotterdam, ESHPM [go to publisher's site]
M.B. de Graaff, H.M. van de Bovenkamp, M.G.E. Crombach, T.H. Vliek & R.A. Bal (2018). Burgers en patiënten betrekken bij beslissingen: voor altijd in de kinderschoenen? Rotterdam: ESHPM
J.P. Postma, A. van Dongen - Leunis, L. Hakkaart - van Roijen & R.A. Bal (2018). Eindrapportage experiment Topzorg. (Extern rapport). Rotterdam: Erasmus School of Health Policy and Management
H.M. van de Bovenkamp, A.M.V. Stoopendaal, L.E. Oldenhof, M.E. van Bochove & R.A. Bal (2017). Regeldruk & Regelruimte. (Extern rapport). : ESHPM
R.L.E. Wehrens, L.E. Oldenhof, L. Verweij, A. Francke & R.A. Bal (2017). Experimenteel sturen in netwerken: een evaluatie van proces en structuur van het Nationaal Programma Ouderenzorg. (Extern rapport). : ESHPM
D. de Kam, K.J. Grit & R.A. Bal (2017). Calamiteitentoezicht in de ouderenzorg en gehandicaptenzorg. Een evaluatie van een beleidswijziging in de care-sector per 1 oktober 2015. (Preprints). Rotterdam: iBMG, Erasmus University Rotterdam
H.M. van de Bovenkamp, A.M.V. Stoopendaal, L.E. Oldenhof & R.A. Bal (2017). Eigen Regie, Regeldruk en Regelruimte. (Extern rapport). : iBMG
S. van Schoten, I. Wallenburg, J. van Erp, R.A. Bal & C. Wagner (2016). De medisch specialist en correct registreren: een onderzoek naar de beleving van medisch specialisten. Utrecht: Nederlandse Zorgautoriteit
J.P. Postma, A. van Dongen - Leunis, L. Hakkaart - van Roijen & R.A. Bal (2016). Tussenrapportage TopZorg. (Extern rapport). Rotterdam: institute of Health Policy and Management
L.E. Oldenhof & R.A. Bal (2016). Voorbij de kloof tussen systeem- en leefwereld. Een zoektocht naar nieuwe experimentele sturingsvormen. (Extern rapport). : Raad voor de Volksgezondheid en Samenleving
J.G.U. Quartz, J.W.M. Weggelaar - Jansen, H.M. van de Bovenkamp & R.A. Bal (2014). Quality & safety in Europe by research' (QUASER) work package 4: country report the Netherlands. (Intern rapport). Rotterdam: IBMG - Erasmus University
J.M. Cramm, A. Tsiachristas, S.A. Adams, B.J.A. Hipple, R.A. Bal, R. Huijsman, M.P.M.H. Rutten - van Molken & A.P. Nieboer (2014). Evaluatie van disease management programma's in Nederland. (Extern rapport). : Sociaal-Medische Wetenschappen (SMW)
J.M. Cramm, A. Tsiachristas, S.A. Adams, B.J.A. Hipple, R.A. Bal, R. Huijsman, M.P.M.H. Rutten - van Molken & A.P. Nieboer (2014). Evaluating Disease Management Programmes in the Netherlands. (Extern rapport). : Socio-Medical Sciences (SMW)
L.E. Oldenhof & R.A. Bal (2014). Wijkgovernance 'in the making': het verplaatsen van zorg en ondersteuning naar wijken. (Extern rapport). : ESHPM
J.G.U. Quartz, I. Wallenburg & R.A. Bal (2013). The performativity of rankings: On the organisational effects of hospital league tables. Rotterdam: iBMG
J. Legemaate, K.J. Grit, E. Plomp, M. Die, de, H.M. van de Bovenkamp, T. Broer, R. Bouwman, M.C. Bomhoff, R.D. Friele & R.A. Bal (2013). Thematische wetsevaluatie - Bestuursrechtelijk toezicht op kwaliteit van zorg. (Extern rapport). Den Haag: ZonMw
M. de Mul, S.A. Adams, M.J.C. Aspria, E.T. Otte-Trojel & R.A. Bal (2013). Hart voor de regio: Patientportalen en regionale ontwikkelingen in Nederland. (Intern rapport). Rotterdam: Erasmus Universiteit Rotterdam iBMG
J.G.U. Quartz, J.W.M. Weggelaar - Jansen, H.M. van de Bovenkamp & R.A. Bal (2012). Quality & safety in Europe by research' (QUASER) work package 4: country report the Netherlands. (Extern rapport, QUASER). Rotterdam: iBMG
H. van de Bovenkamp, J.G.U. Quartz, J.W.M. Weggelaar - Jansen & R.A. Bal (2011). Guiding quality work in European hospitals. (Intern rapport). Rotterdam: IBMG - Erasmus University
J.M. Cramm, A. Tsiachristas, B.J.A. Hipple, S.A. Adams, R.A. Bal, R. Huijsman, M.P.M.H. Rutten - van Molken & A.P. Nieboer (2011). Evaluating cardiovascular disease management programmes. Preliminary results. (Extern rapport). Den Haag: ZonMW
H.M. van de Bovenkamp, J.G.U. Quartz, J.W.M. Weggelaar - Jansen & R.A. Bal (2011). Guiding quality work in European hospitals. (QUASER). Rotterdam: iBMG/EUR
M.M.H. Strating, T. Zuiderent, A.P. Nieboer & R.A. Bal (2008). Evaluating the Care for Better collaborative. Results of the first year of evaluation. (Extern rapport). Rotterdam: Health Policy and Management
T.M.D. Ngo, E. den Breejen, K. Putters & R.A. Bal (2008). Supervising the quality of care in changing healthcare systems. (Extern rapport). Rotterdam: iBMG
M.A. Stoop & R.A. Bal (2006). Health technology, Governance, and patient safety: an overview and synthesis of the literature. (Extern rapport). Ontario: Health Canada

H.M. van de Bovenkamp, A.M.V. Stoopendaal, M.E. van Bochove, H. Hoogendijk & R.A. Bal (2018). Persoonsgerichte zorg, Regeldruk en Regelruimte: van Regelreflex naar Spiegelreflex. (Extern rapport). : ESHPM [go to publisher's site]
R.A. Bal, J.W.M. Weggelaar - Jansen & I. Wallenburg (2018). Op zoek naar goede leefsystemen. Zorgrebellen en het doen van kwaliteit. (Extern rapport). Rotterdam: ESHPM
S. van Schoten, I. Wallenburg, J. van Erp, R.A. Bal & C. Wagner (2017). De medisch specialist en correct registreren: een onderzoek naar de beleving van medisch specialisten. (Extern rapport). Utrecht: Nivel
D. de Kam, M.E. van Bochove & R.A. Bal (2017). Toezicht houden op veranderende governance. Ziekenhuisfusies en het medisch specialistisch bedrijf. (Extern rapport). Rotterdam: Erasmus University Rotterdam, iBMG
K.J. Grit, M. Bomhoff, R. Friele & R.A. Bal (2017). Toezicht in onzekere situaties. Op zoek naar een passend toezichtkader in een veranderende gezondheidszorg. Rotterdam: Erasmus University Rotterdam, iBMG [go to publisher's site]
J.W.M. Weggelaar - Jansen, M. De Bruyne, C. Wagner & R.A. Bal (2015). Governance voor kwaliteitsverbetering in opleidingsziekenhuizen. (Extern rapport). Diemen: iBMG
T. Zuiderent, S. Jerak, H.M. van de Bovenkamp, S.S. Tan, L. Hakkaart-van Roijen, W.B.F. Brouwer & R.A. Bal (2011). Variatie in richtlijnen. Wat is het probleem? (Extern rapport). Rotterdam: Instituut Beleid & Management Gezondheidszorg
J.N.M. Ijzermans, R.D. Friele & R.A. Bal (2011). Voorwoord 'Praktijken van Orgaandonatie in Nederlandse Ziekenhuizem'. (Intern rapport). Rotterdam: Erasmus Universiteit Rotterdam
T. Zuiderent, S. Jerak, H.M. van de Bovenkamp, S.S. Tan, L. Hakkaart-van Roijen, W.B.F. Brouwer & R.A. Bal (2011). Variatie in richtlijnen. Wat is het probleem? (Intern rapport). Rotterdam: iBMG
T. Zuiderent, S. Jerak & R.A. Bal (2011). Veiligheidsnormen in Richtlijnen; Kansen en Valkuilen voor het Besturen van Kwaliteit. (Extern rapport). Den Haag: eigen beheer
I. Wallenburg & R.A. Bal (2008). Een nieuw vaccin in het Rijksvaccinatieprogramma? Kennisverzameling en besluitvorming in actie. (Extern rapport). Den Haag: Rathenau Instituut
H.M. van de Bovenkamp, K.J. Grit & R.A. Bal (2008). Inventarisatie patiëntenparticipatie in onderzoek, kwaliteit en beleid. (Extern rapport). Rotterdam: Instituut Beleid en Management Gezondheidszorg
H.M. van de Bovenkamp, K.J. Grit & R.A. Bal (2008). Zaakwaarnemers van de patiënt. Naar een overzicht van activiteiten ter versterking van de positie van PGO-organisaties. (Extern rapport). Rotterdam: Instituut Beleid en Management Gezondheidszorg
K.J. Grit, H.M. van de Bovenkamp & R.A. Bal (2008). De positie van de zorggebruiker in een veranderend stelsel. (Extern rapport). Rotterdam: Instituut Beleid en Management Gezondheidszorg
B.P.A. Mil, K. Putters, R.A. Bal, B.J.M. Frederiks, W.L. Vreeman & M. Noordink (2007). Onderzoek naar de uitbreiding van de Wet gelijke behandeling op grond van handicap of chronische ziekte voor het terrein van goederen en diensten. (Intern rapport). onbekend: Health policy and management (BMG)
R.A. Bal & F. Mastboom (2006). Op weg naar transmurale samenwerking? (Intern rapport). onbekend: Health policy and management (BMG)
S. van Egmond, R.A. Bal, M.P.M. Bekker & T.E.D. van der Grinten (2006). Wetenschap voor Beleid over de rol van de Volksgezondheid Toekomst Verkenning in de beleidsvorming. (Intern rapport). onbekend: Health policy and management (BMG)
R.A. Bal & A.C. van de Lindeloof (2006). Publieksparticipatie bij pakketbeslissingen. (Extern rapport). Den Haag: Raad voor de Volksgezondheid

R.A. Bal, W.E. Bijker & R. Hendriks (Ed.). (2002). Paradox van wetenschappelijk gezag. Deen Haag: Gezondheidsraad

R.A. Bal, A.M.V. Stoopendaal & I.P. Leistikow (Ed.). (2017). Toezicht in turbulente tijden. Rotterdam: iBMG

R.A. Bal (2008). De nieuwe zichtbaarheid Sturing in tijden van marktwerking. Oratie (2008, februari 29). Alphen aan de Rijn: Demmenie Grafimedia

R.A. Bal & W. Halffman (2014, september 1). Topuniversiteit leidt tot extreme ongelijkheid. De Volkskrant, pp. Opinie.
R.A. Bal & J.K. Helderman (2014, september 12). Trek uit NZa-rapport een les: zorg is geen markt. Trouw, pp. 21.

S.M. van Hooft (2017, oktober 25). Between Expectations and Reality : self-management support in nursing practice and nurse education. EUR (221 pag.) Prom./coprom.: prof.dr. R.A. Bal, dr. A.L. van Staa & dr. J. Dwarswaard.
S.S. Slaghuis (2016, januari 22). Riding The Waves Of Quality Improvement Sustainability and spread in a Dutch quality improvement program for long-term care. EUR Prom./coprom.: prof.dr. R.A. Bal & dr. M.M.H. Strating.
J.N.T. Sattoe. Growing up with a chronic condition: challenges for self-management and self-management support. EUR Prom./coprom.: prof.dr. R.A. Bal & dr. A.L. van Staa.
B.J.A. Hipple. Managing the Chronic: investigating chronic disease management in the Netherlands. EUR Prom./coprom.: prof.dr. R.A. Bal & dr. S.A. Adams.
E. van Loon. Reflexive standardization and standardized reflexivity. EUR Prom./coprom.: prof.dr. R.A. Bal & T. Zuiderent-Jerak.
C. de Vos (2014, mei 15). Kwaliteit, disciplinering en sturing. Een historisch sociologisch onderzoek naar de vormgeving van kwaliteit van zorg in ziekenhuizen. EUR Prom./coprom.: prof.dr. R.A. Bal & dr. A.M.V. Stoopendaal.
S. Jerak (2013, november 15). Generative accountability- comparing with care. EUR (215 pag.) Prom./coprom.: Prof.Dr. R.A. Bal & J. Mesman.
R.L.E. Wehrens (2013, maart 1). Beyond Two Communities - The co-production of research, policy and practice in collaborative public health settings. EUR (283 pag.) (Rotterdam: Optima Grafische Communicatie) Prom./coprom.: Prof.Dr. R.A. Bal & Dr. M.P.M. Bekker.
M.G.H. Niezen (2012, juni 26). Working towards legitimacy in decision-making. On governing appropraite medicine use and reimbursement in health care. EUR (183 pag.) (Ridderkerk: Ridderprint BV) Prom./coprom.: Prof.Dr. R.A. Bal, dr. A.A. de Bont & dr. E.A. Stolk.
T. Broer (2012, januari 26). Governing Ideals of Good Care: Quality improvement in mental health care. EUR (182 pag.) (Rotterdam: Optima Grafische Communicatie) Prom./coprom.: Prof.Dr. R.A. Bal & prof.dr. A.P. Nieboer.
Y.J.F.M. Jansen (2012, maart 2). Pragmatic trials; the mutual shaping of research and primary health care practice. An ethnographic analysis of the role the pragmatic trial methodology fulfils in bridging the science-practice gap. EUR (136 pag.) (Rotterdam: Optima Grafische Communicatie) Prom./coprom.: Prof.Dr. R.A. Bal, dr. A.A. de Bont & dr. M.M.E. Foets.
C. van Egmond (2010, december 9). Science and policy in interaction. EUR Prom./coprom.: Prof.Dr. R.A. Bal.
H. Pirnejad (2008, oktober 15). Communication in Healthcare opportunities for information technology and concerns for patients safety. iBMG (165 pag.) Prom./coprom.: Prof.dr. M Berg & Prof.Dr. R.A. Bal.
T. Zuiderent (2007, oktober 25). Standardizing healthcare practices. EUR (189 pag.) (Rotterdam: Erasmus Universiteit) Prom./coprom.: Dr. M. Berg & Prof.Dr. R.A. Bal.
A.P. Stoop (2005, november 25). Evaluating ICT applications in health care: studies from a sociotechnical perspective. EUR (119 pag.) Prom./coprom.: dr. M. Berg & Prof.Dr. R.A. Bal.

Full Professor

University

Erasmus University Rotterdam

School

Erasmus School of Health Policy & Management

Department

Health Care Governance (HCG)

Country

The Netherlands

Telephone

+31104088912

Academische werkplaats Toezicht

Role

Lid stuurgroep

Obtained Wage

no

Start date approval

Jan/2015

End date approval

Jan/2020

ZonMw

Role

Lid commissie Actieonderzoek Kwaliteit van zorg

Obtained Wage

no

Start date approval

Jan/2017

End date approval

Jan/2020
Address
Visiting address
Burg. Oudlaan 50
3062 PA Rotterdam
Postal address
Postbus 1738
3000 DR Rotterdam