Is this the programme you're looking for?
The primary objective of our Clinical Psychology master's specialisation is to equip students with a strong theoretical foundation and essential skills for conducting clinical psychology research, assessments, and interventions. This programme focuses on imparting knowledge and expertise essential for evaluating, diagnosing, and treating various forms of psychopathology in adult populations.
Key Facts & Figures
Type

Master

Degree

MSc

Mode of study

Full-time

Instruction language

Dutch and English

Duration

1 year

Study points (EC)

60

Location

Start date

September

Application Deadline (EEA)

3 april
The study programme in a nutshell
Unlock the complexities of human behaviour with our Clinical Psychology master's specialisation, focusing on adult psychopathology research and interventions.
Watch the study programme video
What you will learn
This master's track emphasizes the study of adult psychopathology from a scientific perspective, with a specific focus on exploring complex forms of psychopathology in urban settings.
Is this the right programme for you?
An intensive programme with an emphasis on evidence-based clinical psychology.
Designed for problem-solving, where you collaborate in small groups to address clinical psychological challenges.
Provides excellent preparation for careers in mental health, education, or scientific research.
Instruction is in English.
Want to know more? Meet us here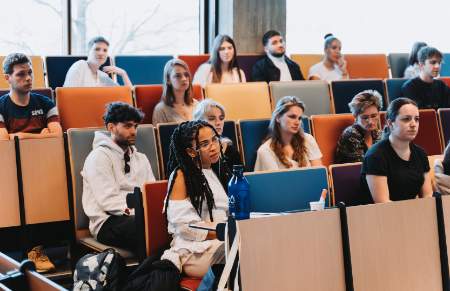 Career opportunities after graduation
After successfully completing this master's programme, you will have various career options. You can continue in research, find a job in psychological practice or healthcare, or pursue further studies in healthcare, child and youth services, or organisational and advisory roles, depending on your interest.
What do our students think?