Is this the programme you're looking for?
This master's track focuses on psychopathology within adults, with the scientific approach as a central element.
Key Facts & Figures
Type

Master

Degree

MSc

Mode of study

Full-time

Instruction language

Dutch and English

Duration

1 year

Study points (EC)

60

Location

Start date

September

Application Deadline (EEA)

3 april
The study programme in a nutshell
Do you wish to comprehend human behaviour? We offer you one of the best master's programmes in Psychology in the Netherlands.
Watch the study programme video
What you will learn
This master's track focuses on adult psychopathology. This field within psychology is studied from a scientific point of view. In this programme, we examine in particular the more complex varieties of psychopathology within an urban context. 
Is this the right programme for you?
This is an intensive programme with an emphasis on applied psychology based on scientific evidence. 
It is oriented toward problem-solving, and you work in small groups to solve clinical psychological issues.
The programme offers a strong emphasis and first-rate preparation for a career in the mental health field, (higher) education, or (scientific) research.
The programme is taught in English.
Want to know more? Meet us here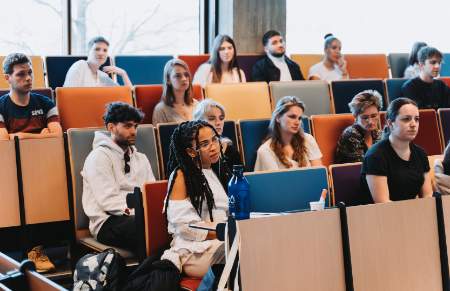 Career opportunities after graduation
Combined with the research practicals, the master's track in Clinical Psychology prepares you for a career as a scientific or policy researcher or advisor.
What do our students think?